How Boston Might Look After Hosting the 2024 Olympics
Records obtained by Evan Falchuk's United Independent Party reveal Boston 2024's planned legacy.
---
Despite insistence from Boston 2024 that its documents remain secret, former gubernatorial candidate Evan Falchuk and his United Independent Party successfully obtained documents presented to Gov. Charlie Baker by bid organizers in a March 23 closed door meeting via a public records request.
One set of documents, obtained from the Executive Office of Energy & Environmental Affairs and available on the United Independent Party's website, detail Boston 2024's vision for city after the cauldron is snuffed out and all the athletes and tourists return to their respective nations. Boston 2024 outlines its five-phase legacy for the area near the Southeast Expressway that bid organizers have rebranded "Midtown."
When the 60,000-seat temporary stadium planned for Widett Circle is dismantled, the 80-acre site would be converted into mixed-use development, with 720,000 square-feet of hotel space, 3.975 million square-feet of residential space, 870,000 square-feet of retail space, and 1.55 million square-feet of office space.
The plans are merely proof of concept, and as anyone who has attended a Boston 2024 public forum can attest, nothing is set in stone.
The bid's relationship with the many businesses of Widett Circle so far has been shaky at best, with many, like the New Boston Food Market, feeling not only left out, but offended by the bid's characterization of the area as a blight of sorts.
"We had good meetings back in the fall where we were assured a seat at the table. Reading today's paper, that seat at the table was put into doubt," Michael Vaughan, president of Nauset Strategies, which represents the New Boston Food Market, told the Dorchester Reporter in January. "We can coexist and we can support the Olympics, we just need a seat at the table."
View other images from the released documents in the slideshow below.
---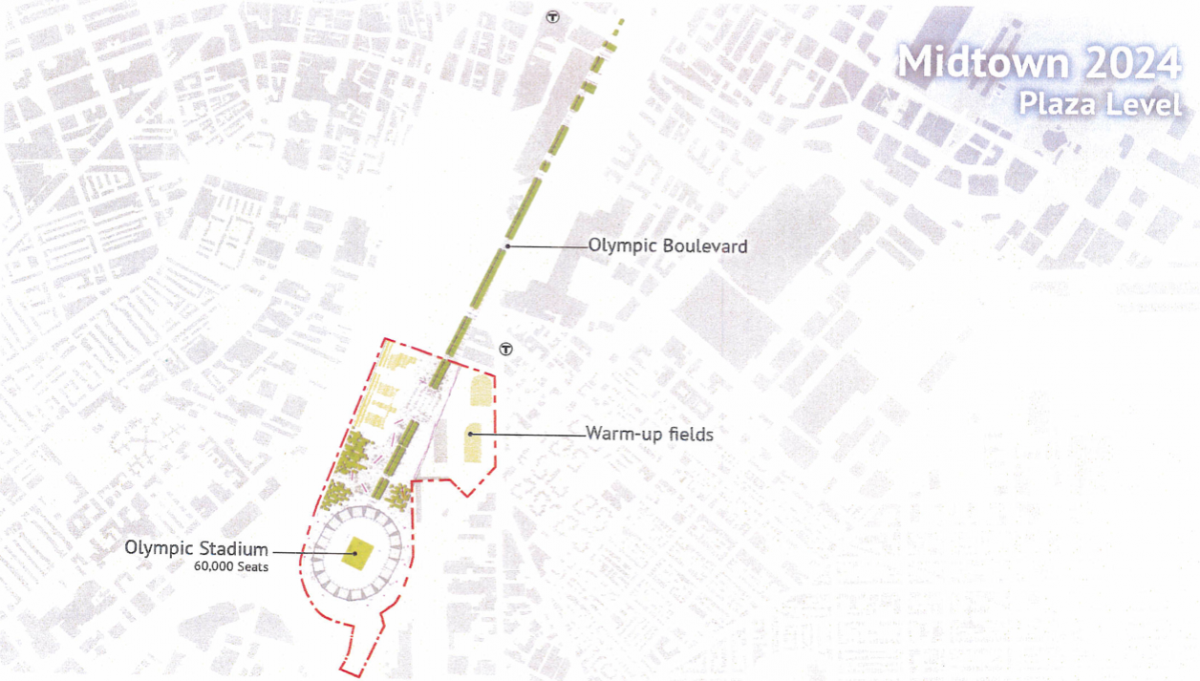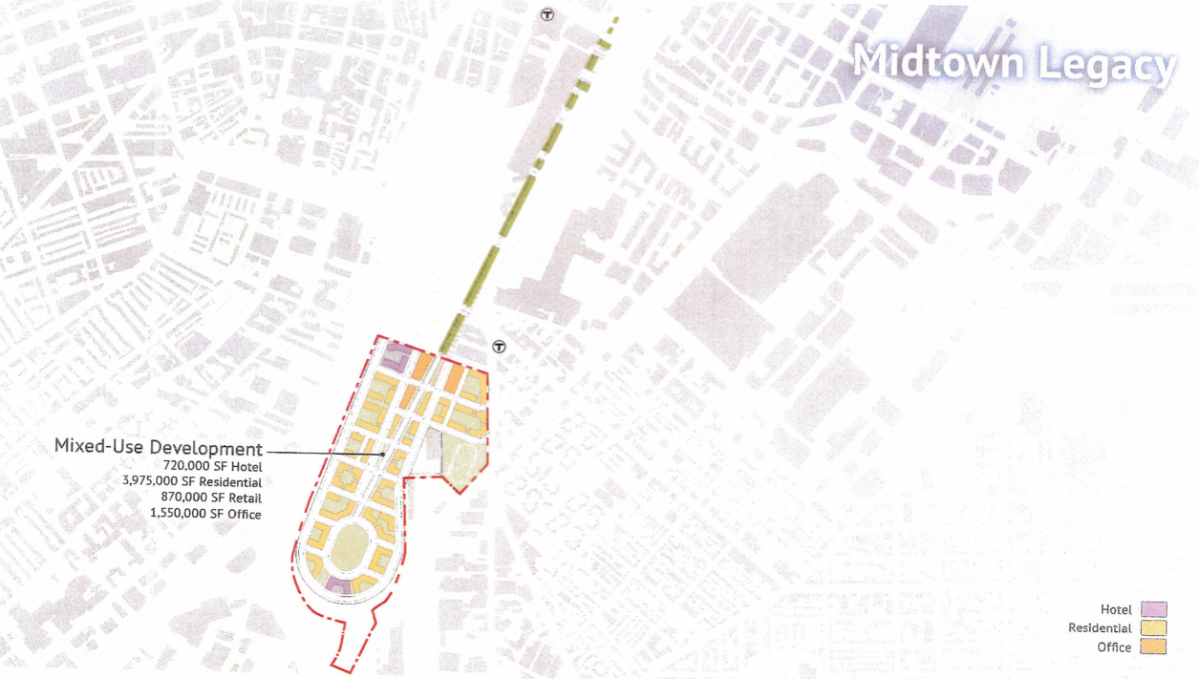 ---