Boston Gets Cooler as Converse Officially Opens Its World Headquarters
The enormous new building accompanied with retail space sits on the North End waterfront at Lovejoy Wharf.
---
Months after flipping the switch to their monumental logo sign, thereby marking its territory—accompanied with a theatrical light show—America's namesake shoe brand is ready to officially open the doors to its brand-spankin'-new world headquarters in the Hub. Welcome to Boston, Converse.
Abandoning their longtime North Andover abode, employees of the century-old Massachusetts-based company moved into the 214,000 square-foot headquarters located on the North End's waterfront earlier last month. And this Friday, May 15, Converse will host the grand opening of their sixth retail space in the country located footsteps from the office headquarters at Lovejoy Wharf.
This flagship store is a fundamental part of the expanse as it presents a shopping experience unique to Lovejoy Wharf. This means Boston-inspired and limited edition styles, plus the Converse Blank Canvas customization where folks can design their own Chuck Taylors. Also, set to open this summer is the Converse Rubber Tracks recording studio, the second of Converse's community-based professional recording area. The first is located in Brooklyn.
According to a release, the world-class offices were specifically designed to "unleash creativity." A Chuck Taylor sneaker chandelier is installed at the entrance, for example, while spacious outdoor decks will overlook the waterfront. An open atrium and central staircase allows for accessible, collaborative work space. Converse also organized 22 art pieces to be displayed around the building, all created by various artists.
The brand of course is known for investing in the arts: Earlier this month, Converse celebrated its ventures in our city by hosting a free five-night concert festival with headliners like Passion Pit, Chance the Rapper, and Slayer. They also spearheaded the "Made by You" campaign, as well as "The Boston Shoe" following the 2013 marathon bombings.
"The opening of our new world headquarters is a momentous occasion for Converse," Jim Calhoun, Converse President and Chief Executive Officer, said in a press statement. "It brings us closer to the city's creative community, provides greater access to top talent and we're thrilled to be here ushering in this new era for the brand."
---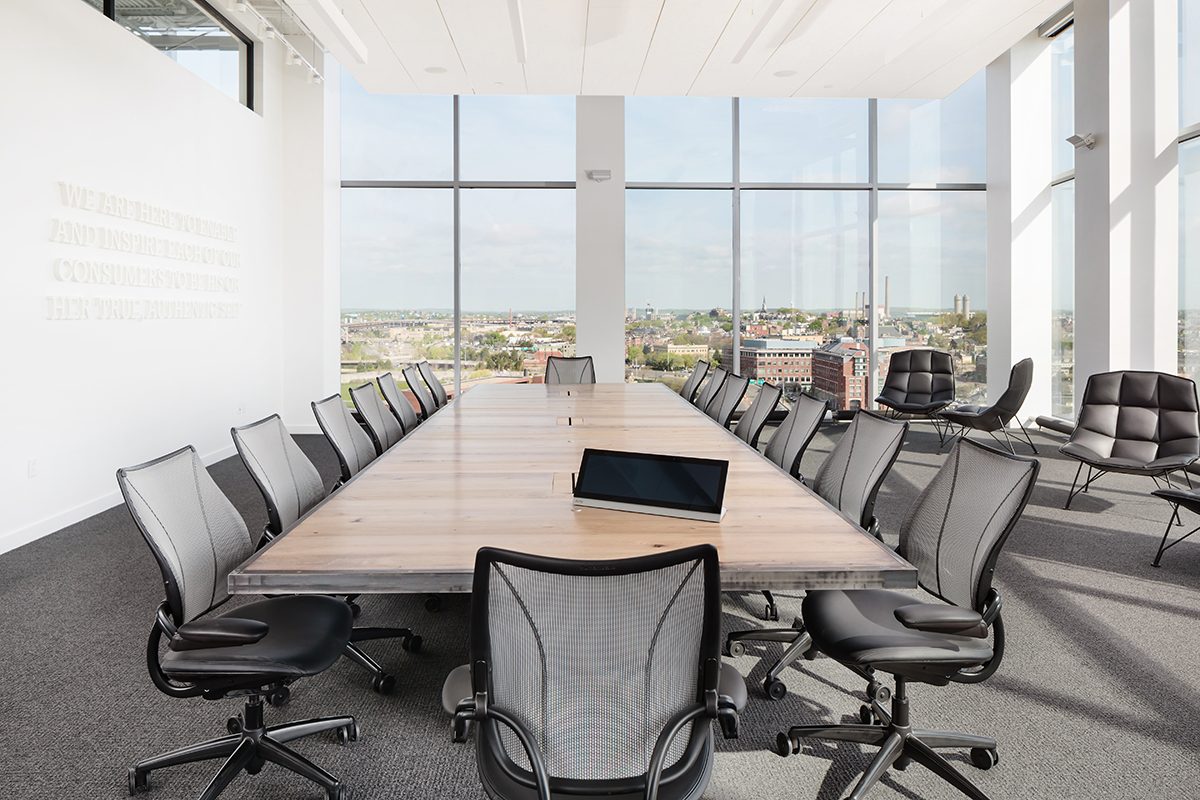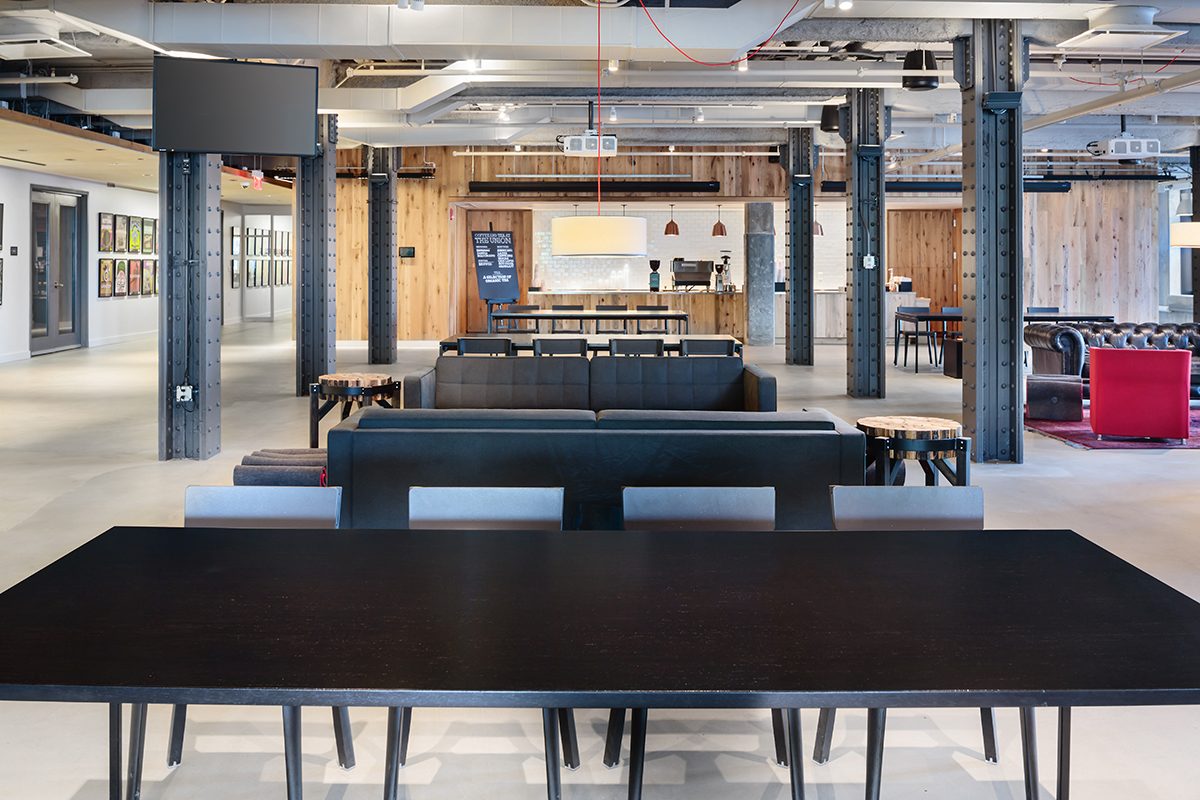 ---