There's Something About Mary Lee
Massachusetts' great, white, toothy chondrichthyan is a Twitter sensation.
---
She's fierce, she's on the move, and, with more than 80,000 Twitter followers, she's the Internet's current "it" girl. But will Mary Lee return this summer to the shores of Cape Cod, where her rise to fame began in earnest three years ago? That may depend on how bountiful the feast of seals is this season.
See, Mary Lee isn't your typical Kardashian-inspired media hound; she's a 16-foot-long, 3,400-plus-pound great white shark equipped with sensitive tracking devices. Each time the apex predator's dorsal fin surfaces, her coordinates are captured and relayed to a team of scientists at Ocearch, a nonprofit research group that's tracking dozens of sharks around the world. Rather than hoard these precious data points, Ocearch has created a website that allows anyone to track and map Mary Lee's movements—from her very first ping on September 18, 2012, near Chatham, to her trip around Bermuda, to her recent sojourn off the Florida coast.
While the gee-whiz appeal of plotting Mary Lee's conquests has made her the subject of hundreds of news articles, Ocearch's ambitions extend far beyond generating some good PR. Among the insights the organization is hoping to glean is where Atlantic white sharks go to give birth. "It is very important for us to identify 'pupping grounds,'" says James Gelsleichter, a marine biologist and part of the Ocearch team that's tracking Mary Lee.
If Mary Lee gets pregnant, Gelsleichter and company will be able to analyze her movements during the approximately 18-month gestation period and identify waters that appear to play an important role in the pregnancy process. Knowing exactly where these beasts birth could go a long way toward affording those areas greater protection from threats such as commercial fishing.
As for a triumphant return to the Cape, Gelsleichter expects Mary Lee will be drawn to the feeding ground of supple seals this summer. But, as with any A-lister, nothing is guaranteed. "Anything is fair game. It depends on what Mary Lee wants to do," he says.
Getting to Know You
---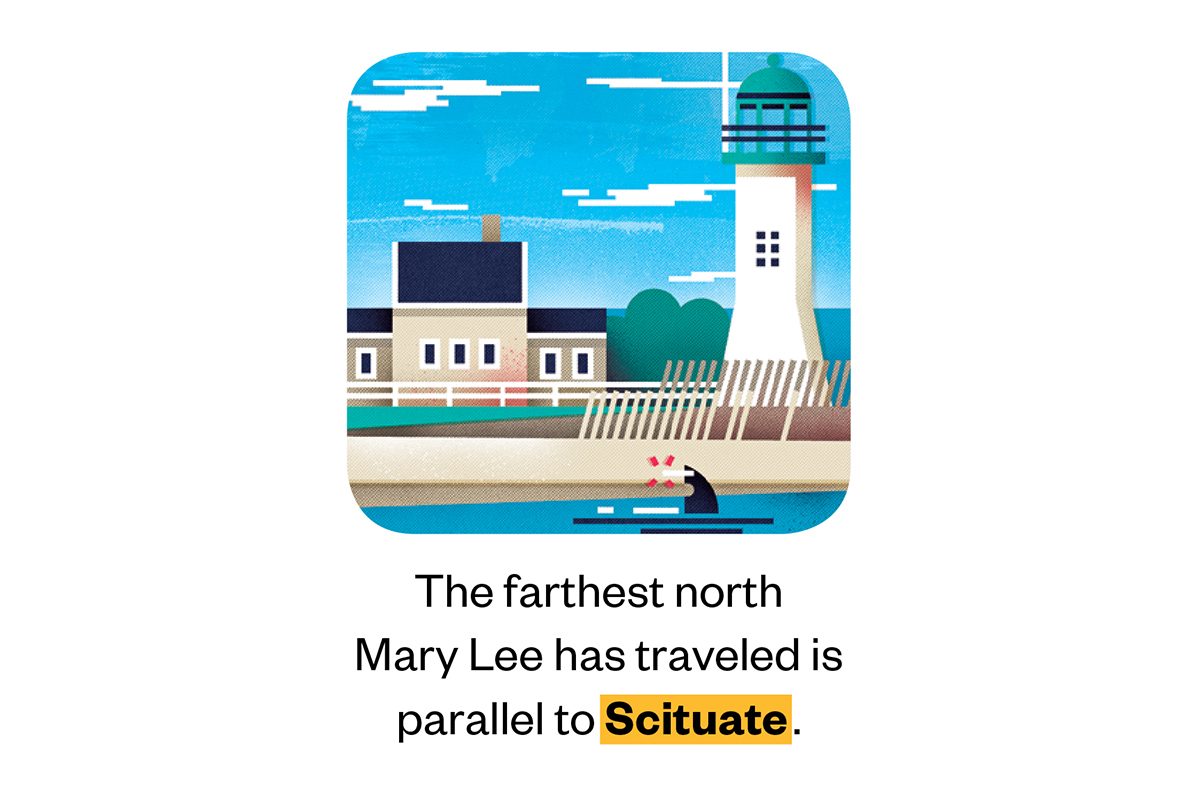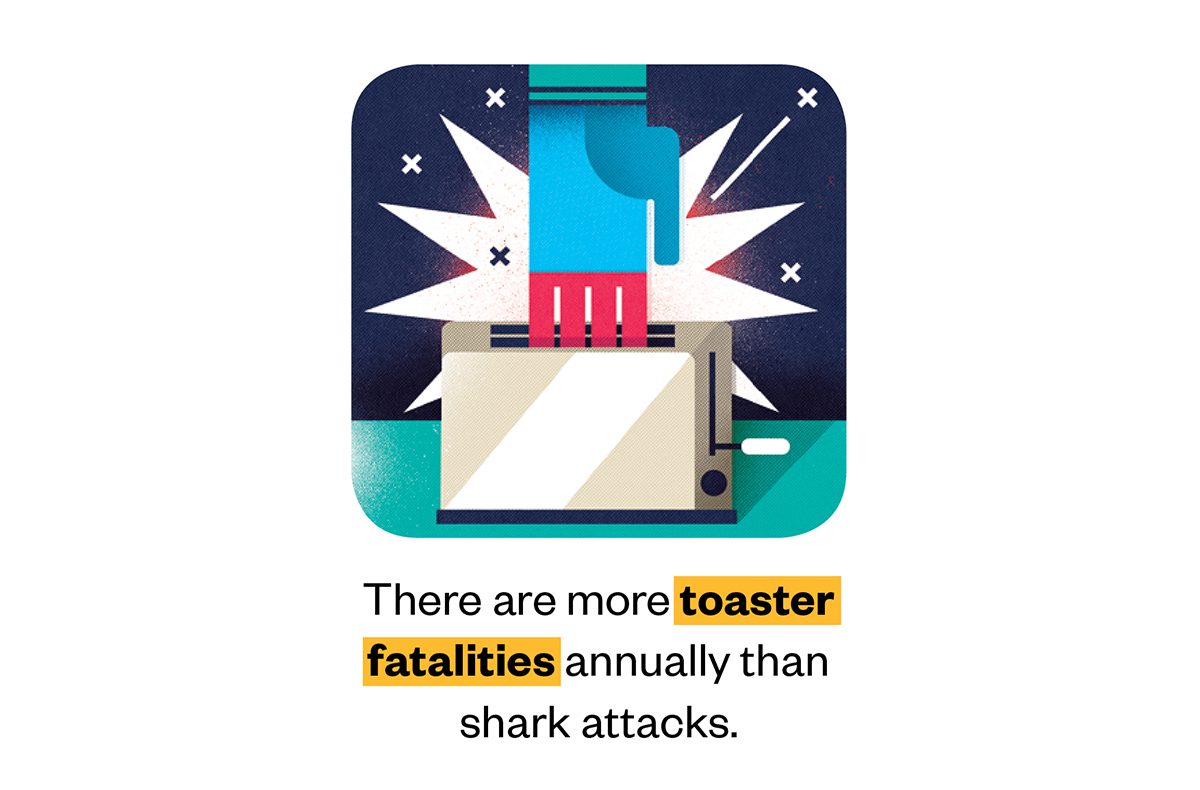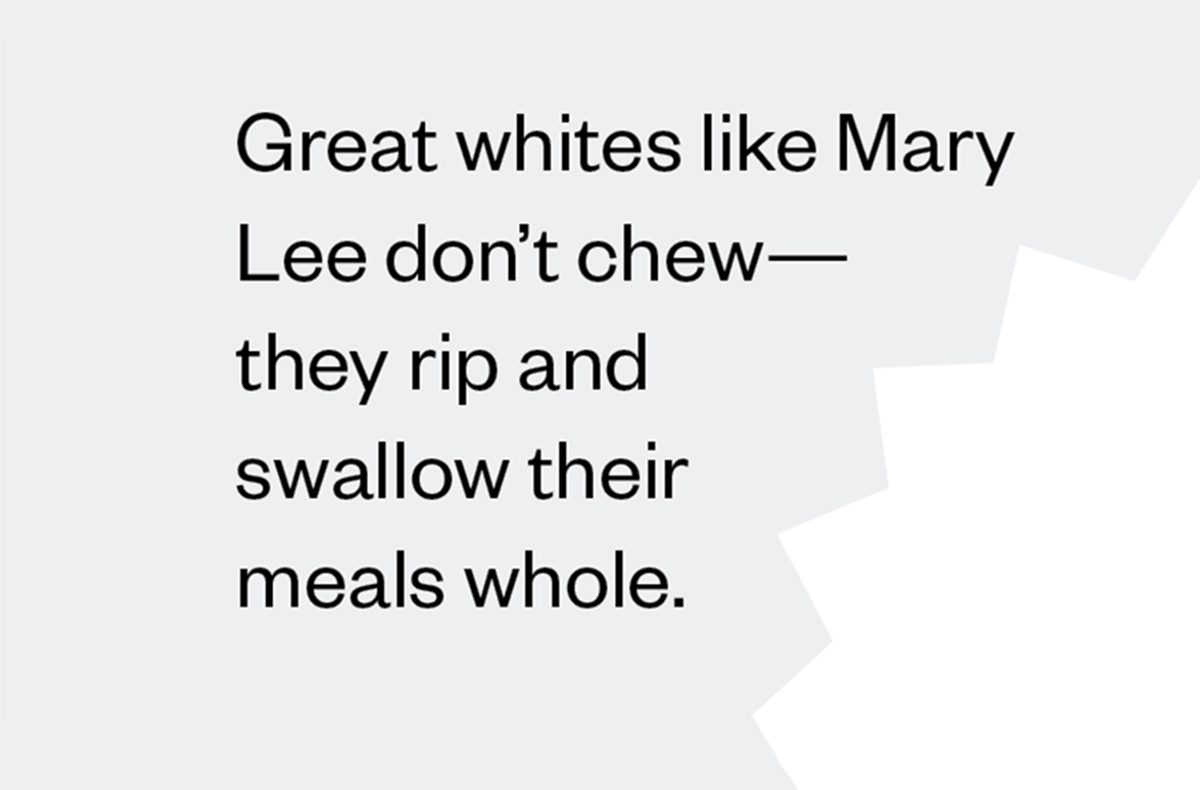 illustrations by dale edwin murray
---
Mary Lee, by the Numbers
Our finned friend's stats, as of press time.
---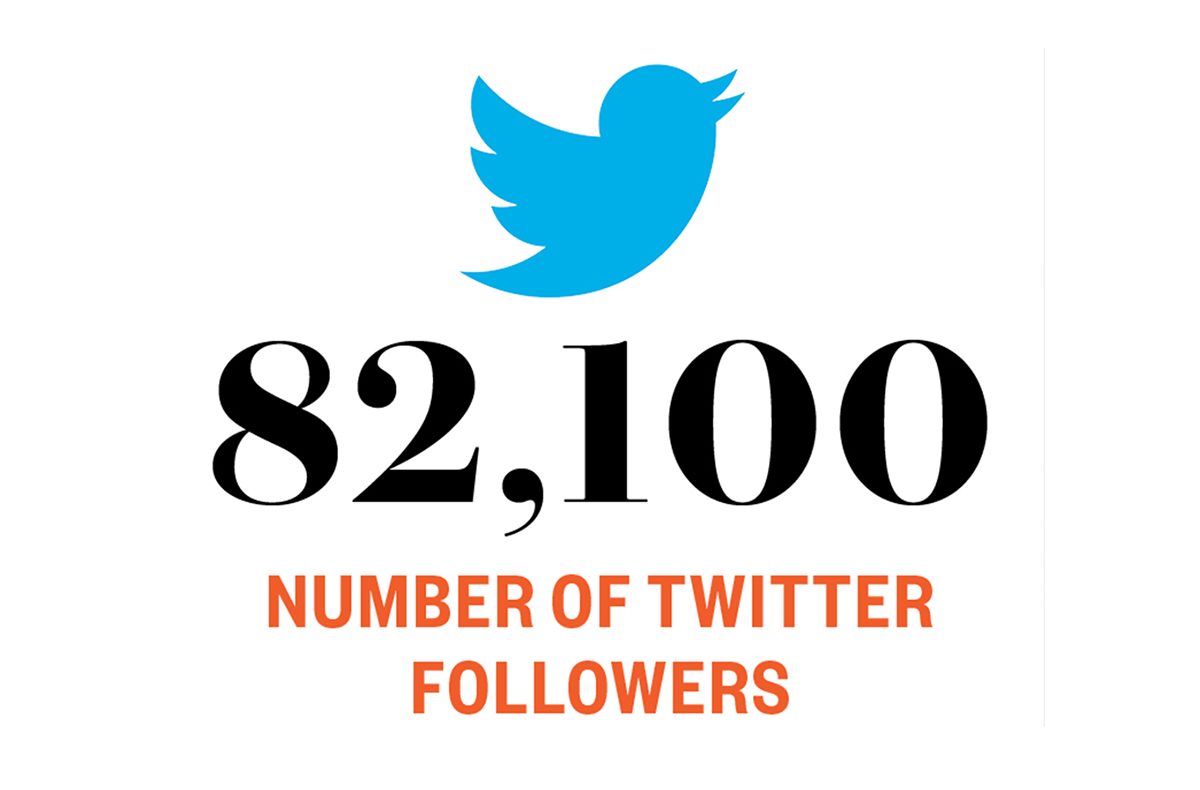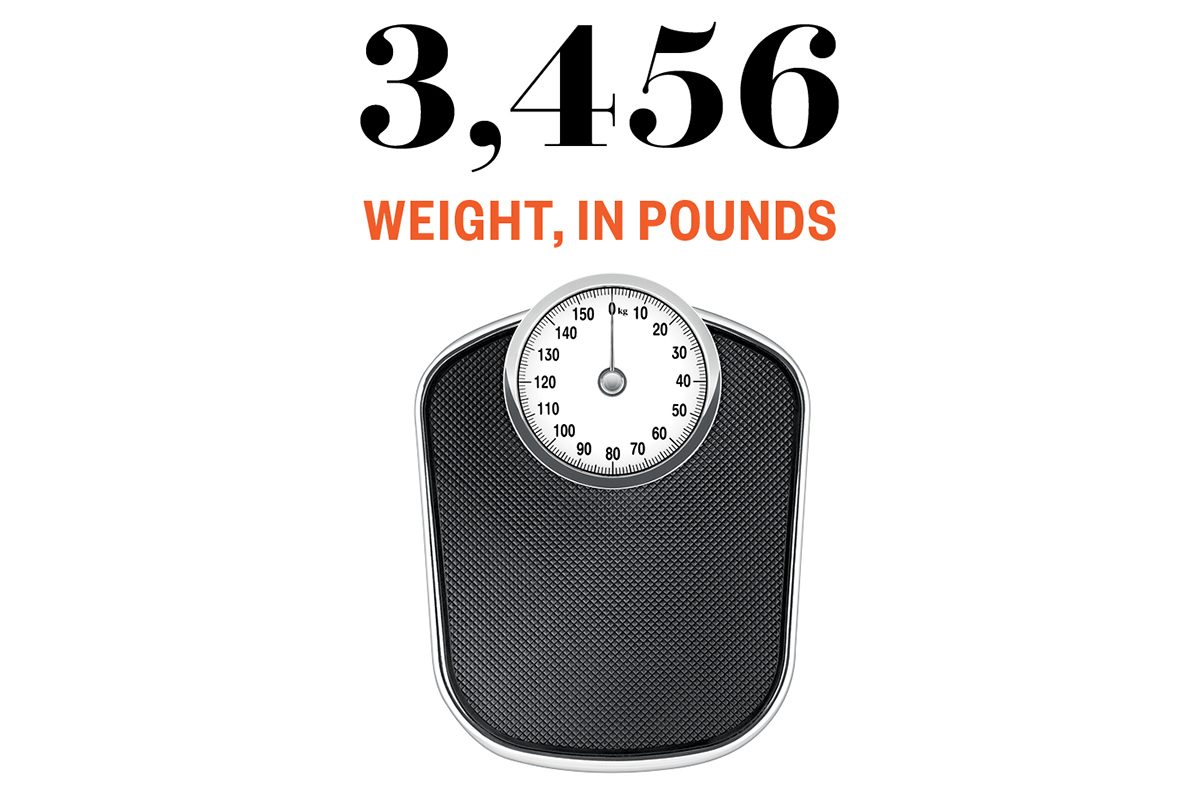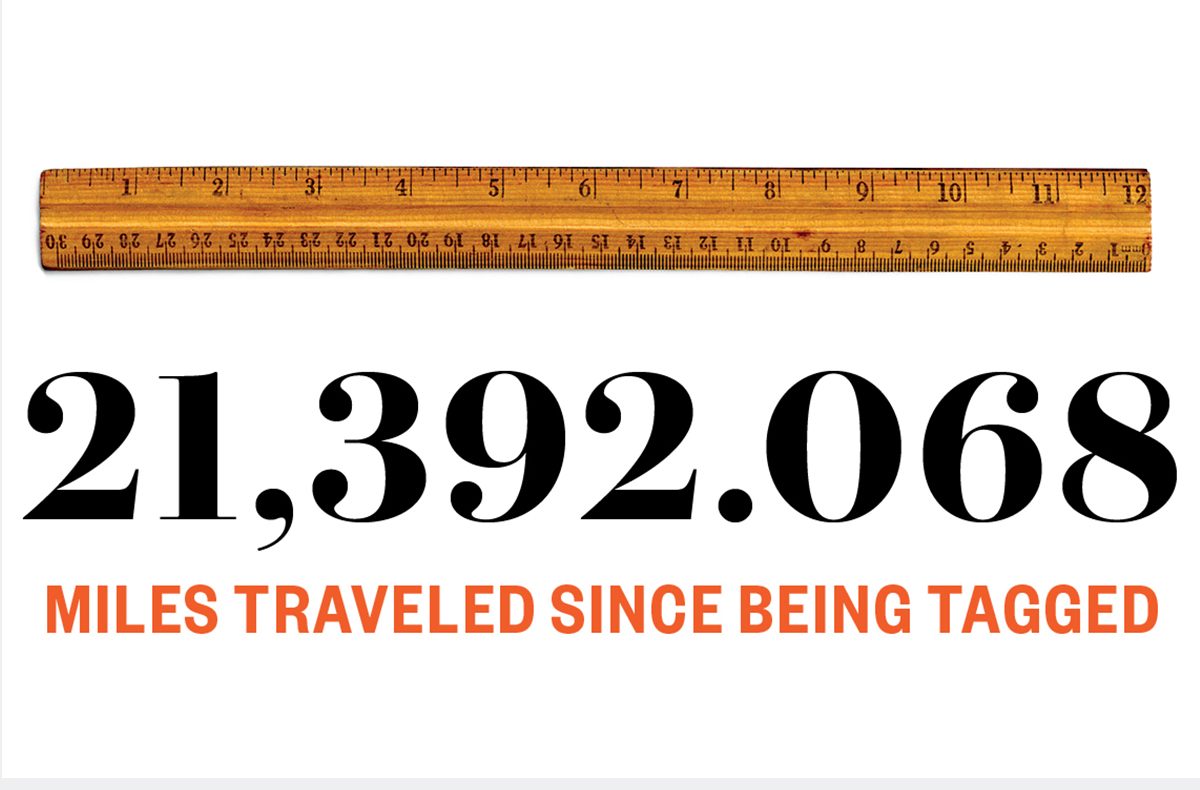 photographs by istockphoto (scale, ruler)
---