Meet the 92-Year-Old Who Helped Boston Recognize Edgar Allan Poe
Patricia Bartevian owns Bartevian's on Boylston Street, around the corner from the newly installed Poe statue.
---
Patricia Bartevian sits at the counter of Bartevian's on the first floor of 160 Boylston Street.
Glancing around the store, you almost miss her. She's surrounded by the items she consigns—paintings, clothing, stacks of VHS tapes, jewelry, furniture, and porcelain dolls, to name a few. Her seat, in the corner of the store next to its window, has a perfect view of the sprawling display of Edgar Allan Poe souvenirs by the door. Poe is a poet who owes a thank you to the shop owner.
Bartevian, or Pat, as she's known, has spent most of her life in this store.
"We're a nonprofit family trust," she explains to me. "We've been here over 105 years. My father started the business back in 1910 and we take things on consignment to help people."
The 92-year-old clarifies: She was away from the store for part of her life.
"During the '40s, my sister Priscilla and I went to Hollywood. We were in the movies for ten years," she says. "The Hickory Sisters. We're on Google and Yelp."
Flipping through a large, black, three-ring binder filled with photos, Bartevian speaks affectionately of Old Hollywood.
Eventually, the sisters returned to Boston to help with the business as their father approached age 100. Bartevian has been at the store since, where she tries to make it feel "like a living room." Her sister Priscilla painted cherubs on the store's ceiling.
We thought, 'Well, there isn't anything about Poe in town.
We should have something,'
When they weren't tending to customers or their upstairs tenants in the building, Pat and her sister realized there was nothing commemorating an author who'd once lived around the corner at 62 Carver Street. Born there on January 19, 1809, Edgar Allan Poe was never particularly fond of Boston, but was a Bostonian, nonetheless.
"We thought, 'Well, there isn't anything about Poe in town. We should have something,'" says Bartevian.
Poe's home was torn down in 1959, so the Bartevians started by aiding in the installment of a plaque on a nearby building in 1989.
Though Priscilla passed away after a battle with cancer ten years ago, Pat continued to recognize Poe. In 2009, she helped in requesting that the city name the area Edgar Allan Poe Square. But most notably and most recently, she played an important role in the commissioning of the Edgar Allan Poe statue in October 2014.
The Edgar Allan Poe Foundation of Boston was formed in 2010 solely to fund the statue, and Bartevian promptly joined as its treasurer. She aided its president, John LaFleur, and chair, Paul Lewis, in fundraising efforts. As they applied for grants, Pat sold Poe baubles in her store. Poe playing cards, Poe buttons, Poe t-shirts, Poe bandages, Poe action figures, Poe bobbleheads, Poe mugs, Poe books, and even stuffed ravens sit on a few shelves.
Proceeds from the Poe gifts now go toward upkeep and maintenance of the statue.
"Without Bartevians' physical promotion, it would have been a different project," says LaFleur.
Bartevian put up posters and flyers for events, and gave the Poe Foundation a home in an office on the second floor of 160 Boylston.
"With everybody who came into her store, she was the person shilling for it day-to-day," he says. "Without her, it would have been like a lot of things these days—they just unwind."
Bartevian sees the fruits of her labor each time she heads into work: the life-size bronze statue done by Stefanie Rocknak.
"Between the suitcase with all the stories falling out and him walking to his room, it's a very clever statue," says Bartevian. "[Rocknak] is extremely talented."
And as Bartevian appreciates Rocknak, the artist behind the Poe statue nods to Bartevian.
"She's always been terrific," says Rocknak. "She had people come into her shop to check out the marquettes (small versions of the statue), and she's selling postcards now. I usually stop in whenever I get the chance."
Bartevian has made a commitment in writing for her store and building to be a perpetual nonprofit location. And while there is some flexibility, the building will always have a Poe theme to support the Poe legacy efforts as well as Edgar Allan Poe Square.
"It'll be a perpetual 'leave the light on for Poe,'" says LaFleur. "He'll always have a place on the first floor of Bartevian's."
---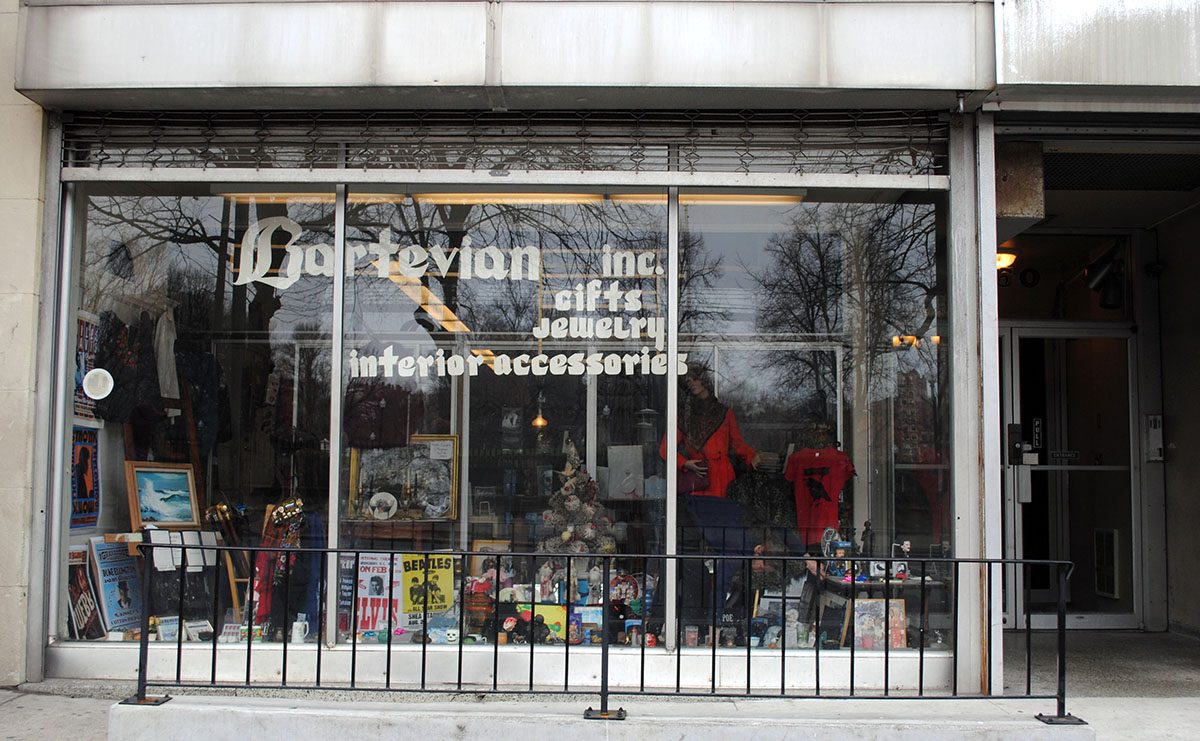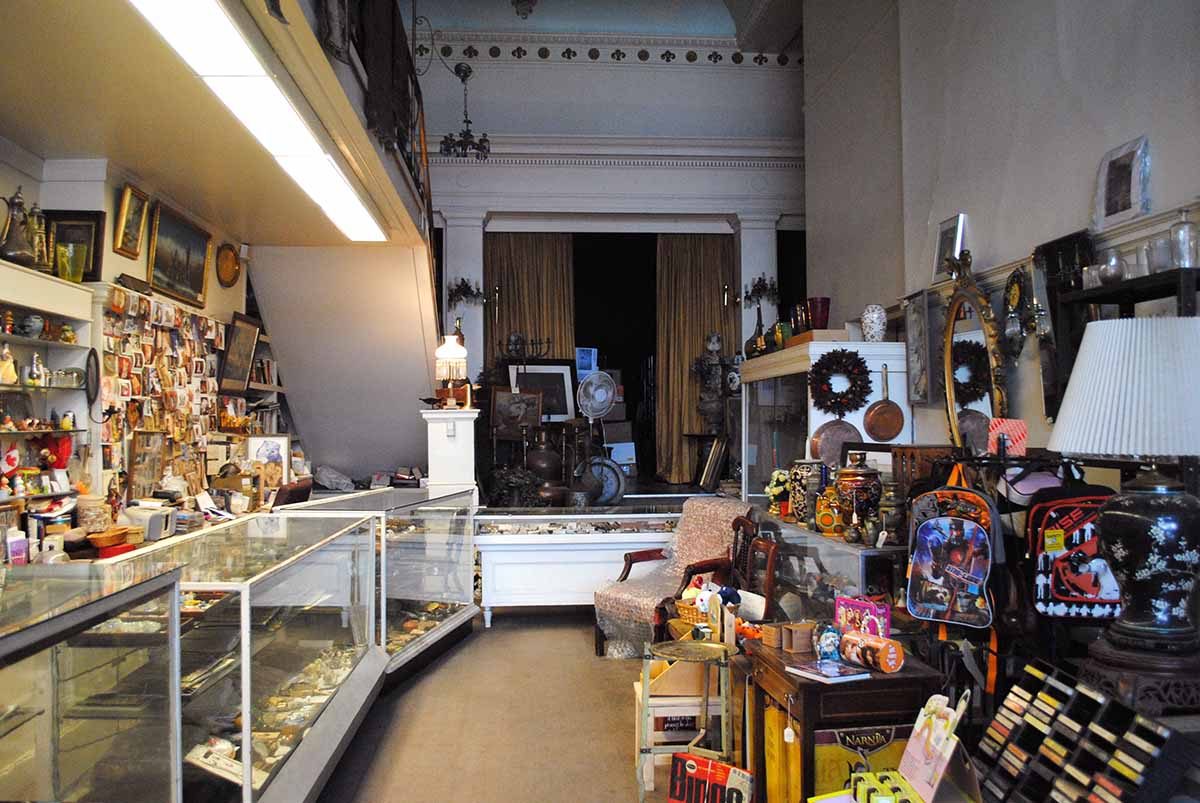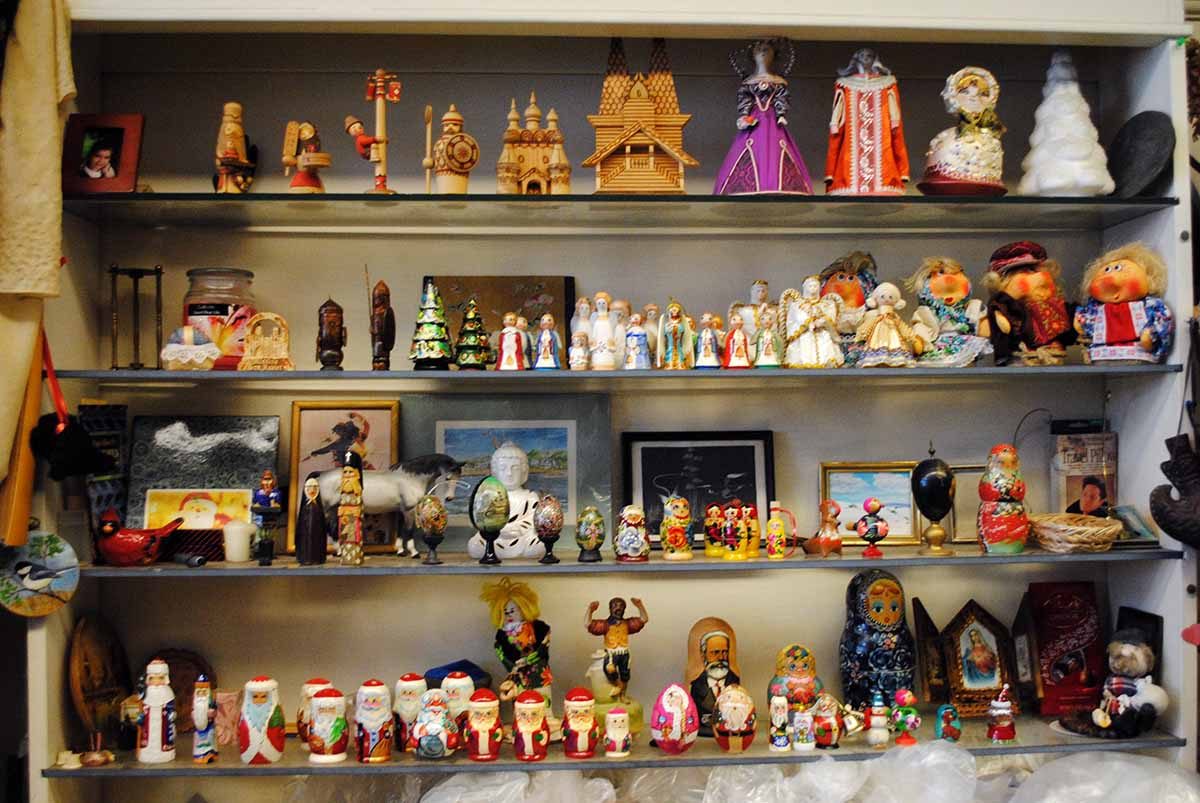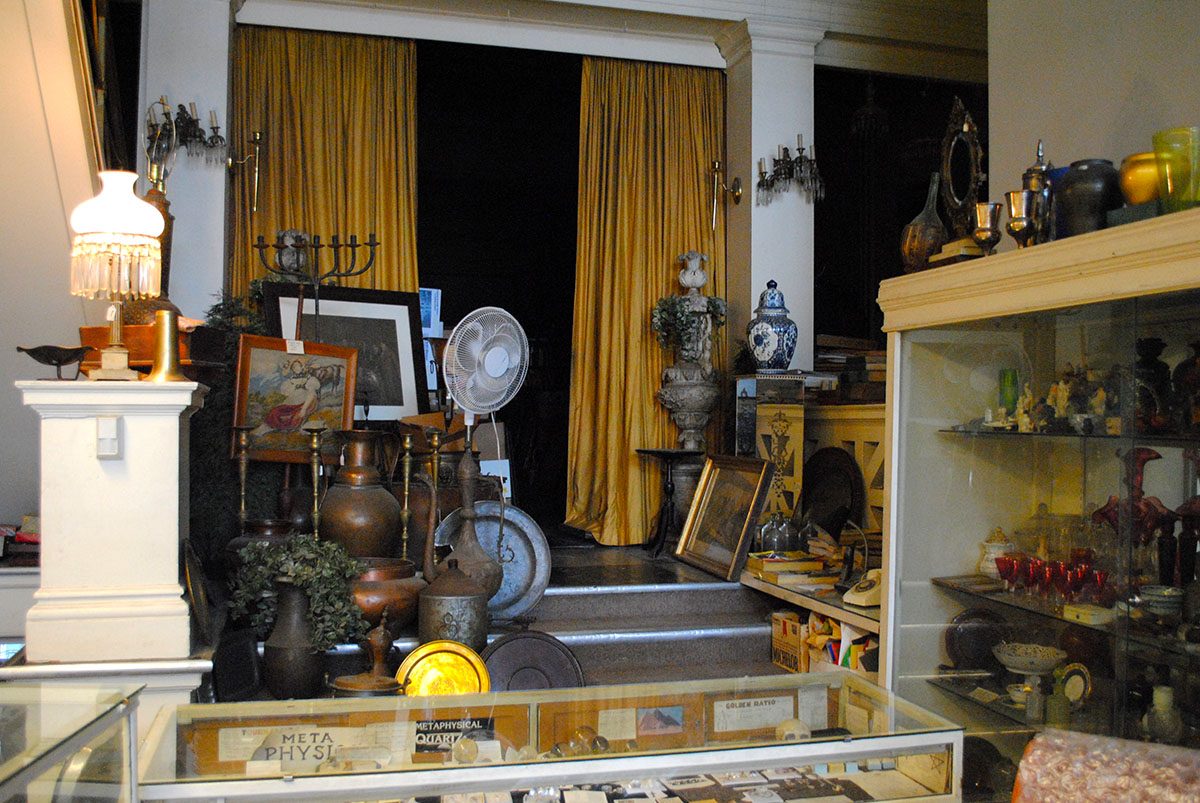 ---