Boston Public Schools Students Stage Second Walkout Protesting Budget Cuts
In an interview Tuesday morning, Mayor Walsh said the timing was 'inappropriate.'
---
Hundreds of Boston Public Schools students, joined by parents, teachers, and labor organizers, gathered in City Hall Plaza to protest budget cuts and school closings.
The demonstration, dwarfed by March's protest in the Common, came just hours after Mayor Marty Walsh called the timing "unfair and inappropriate," as it coincides with the first day of MCAS standardized testing for sophomores.
"It's very inappropriate to encourage kids to leave school today. They're not in school to be told to walk out and protest," Walsh told Herald Radio. "There's no question in my mind that there's adults behind this as well."
"I'm sorry that that's his only response," said Megan Wolf, a member of QUEST (Quality Education for Every Student). Her daughter, a Boston Latin student, marched in the first walkout. "I think these students are incredibly informed, and I think it's condescending."
Chris Hoeh, a decorated second-grade social studies teacher at Cambridge Friends School, said his son, a student at Boston Latin as well, participated in Tuesday's walkout.
"He's the one who's misinformed," Hoeh said of Walsh. "It's not about demonizing the mayor, but it's about the issues, and he has the power…This is how history gets made. You have to stand up."
---
Boston Public Schools Walkout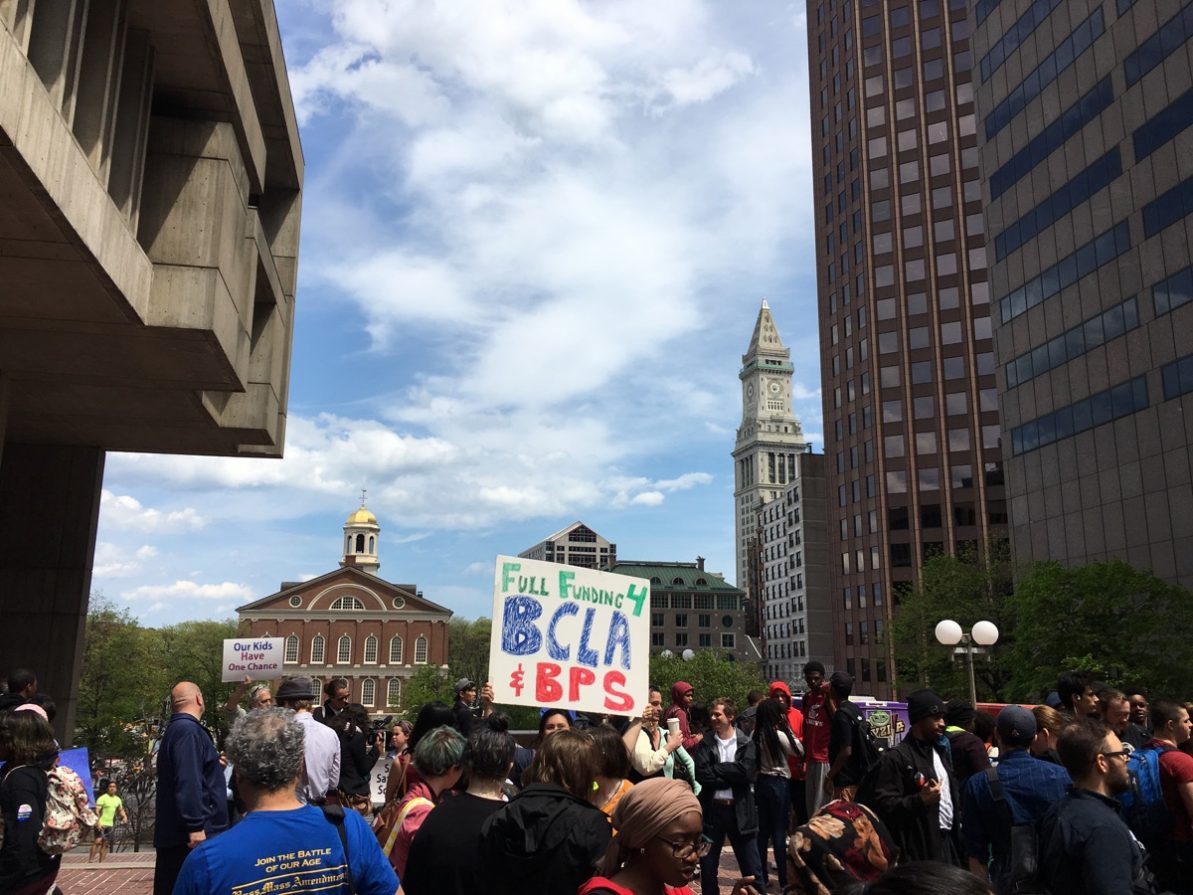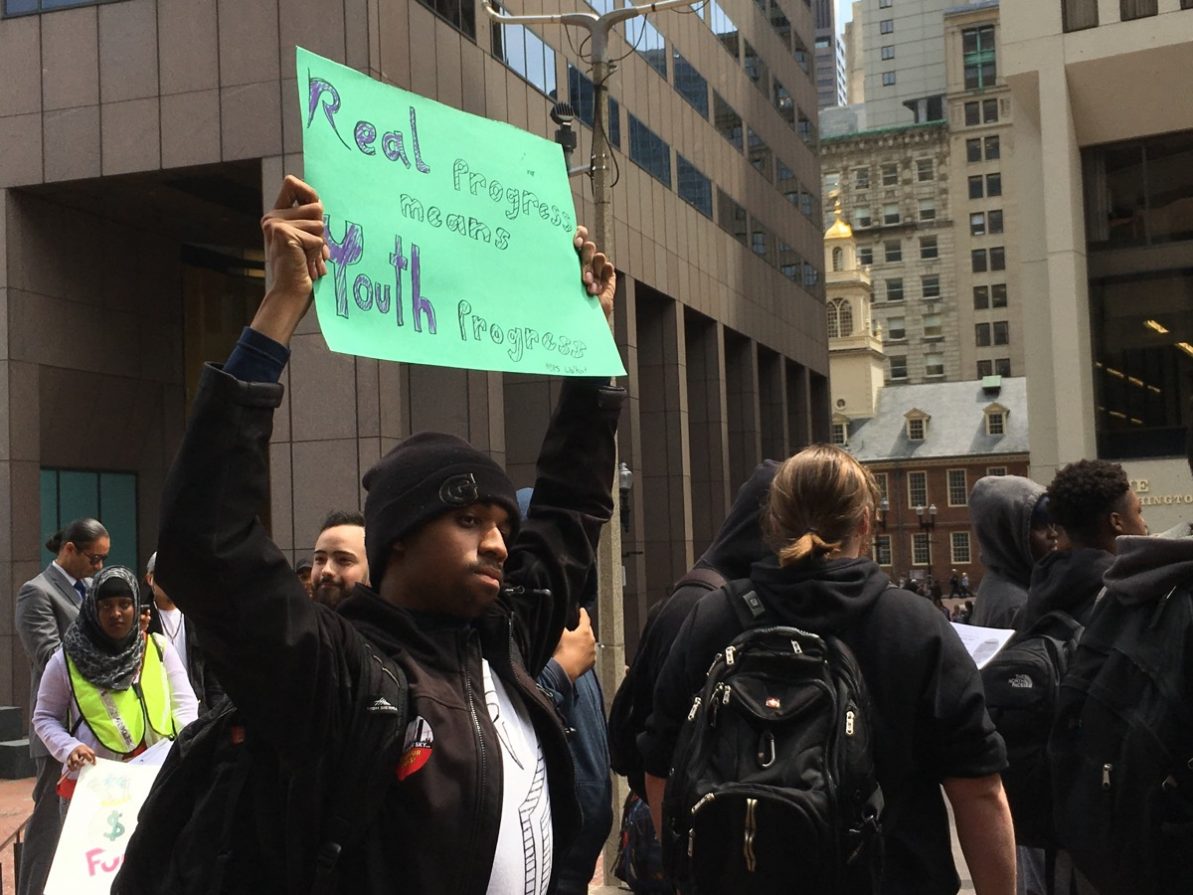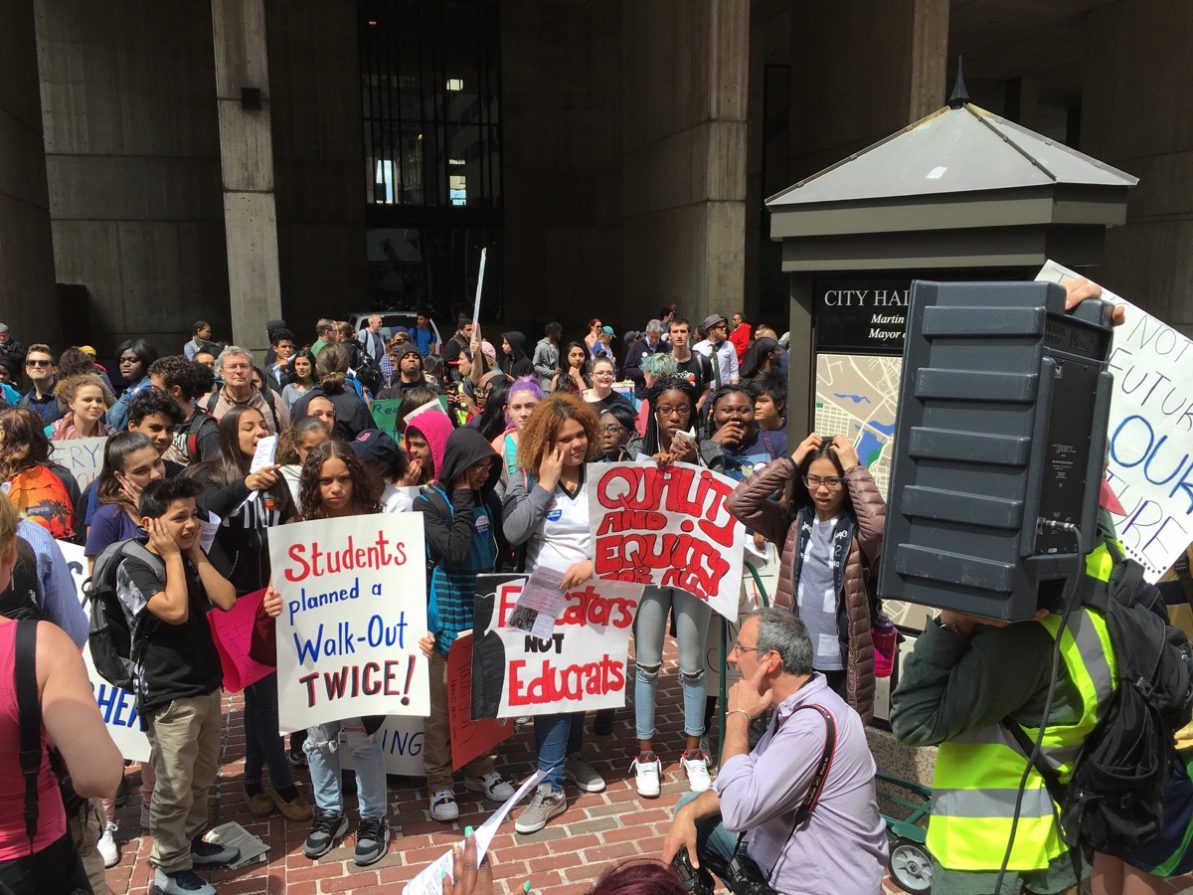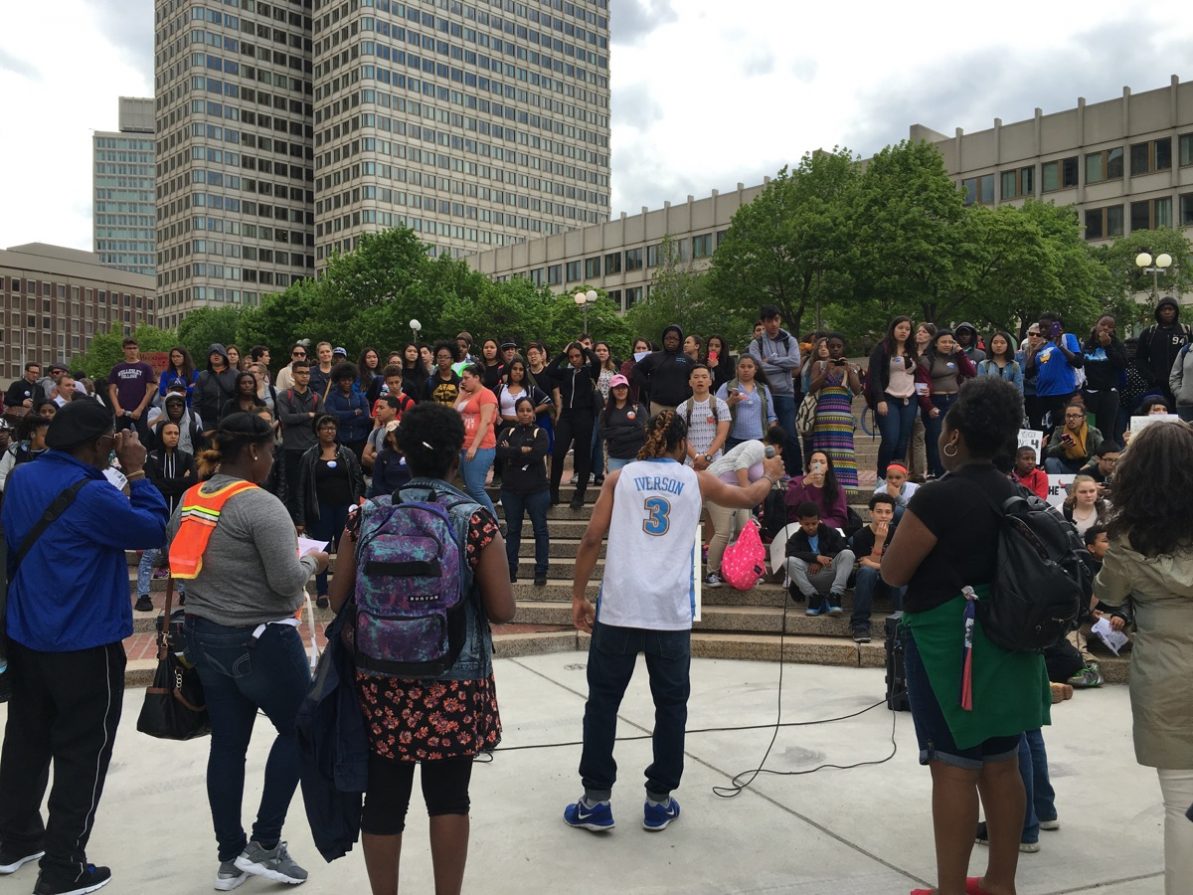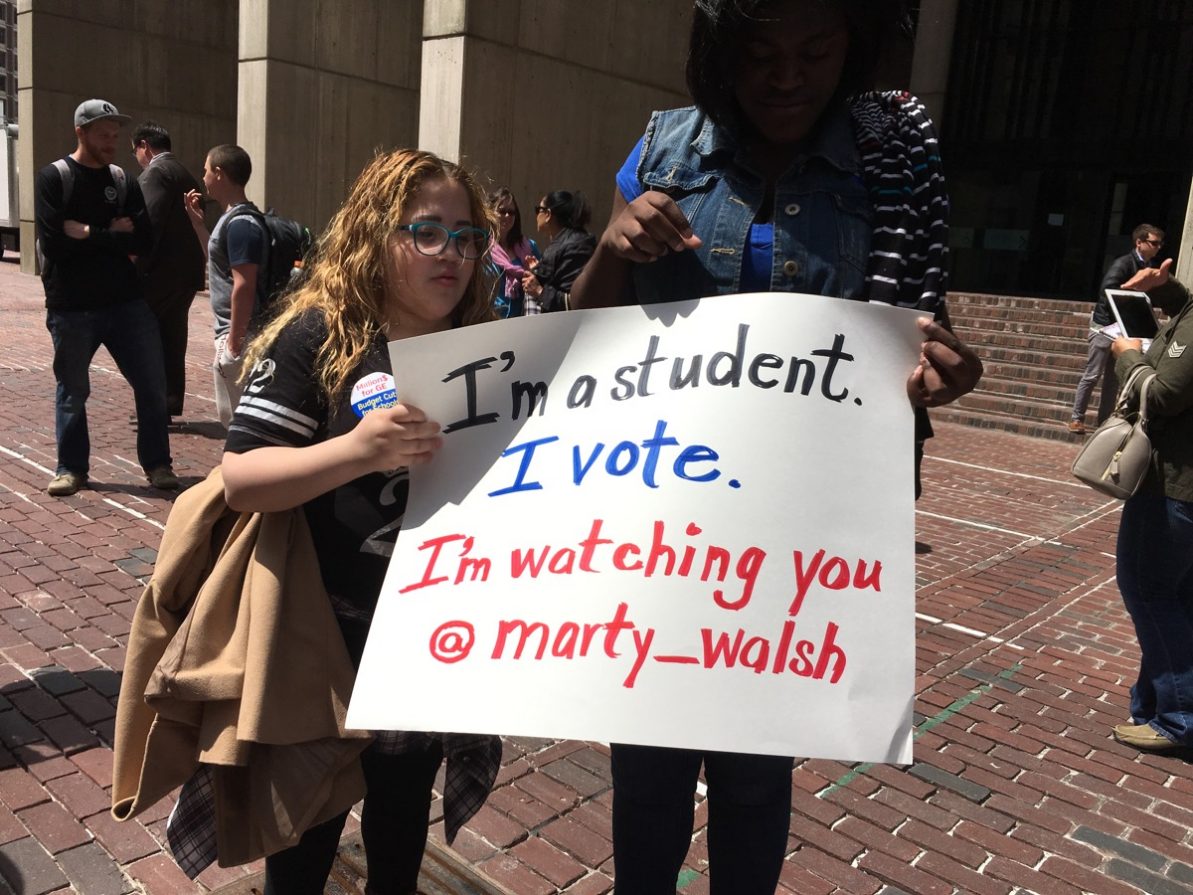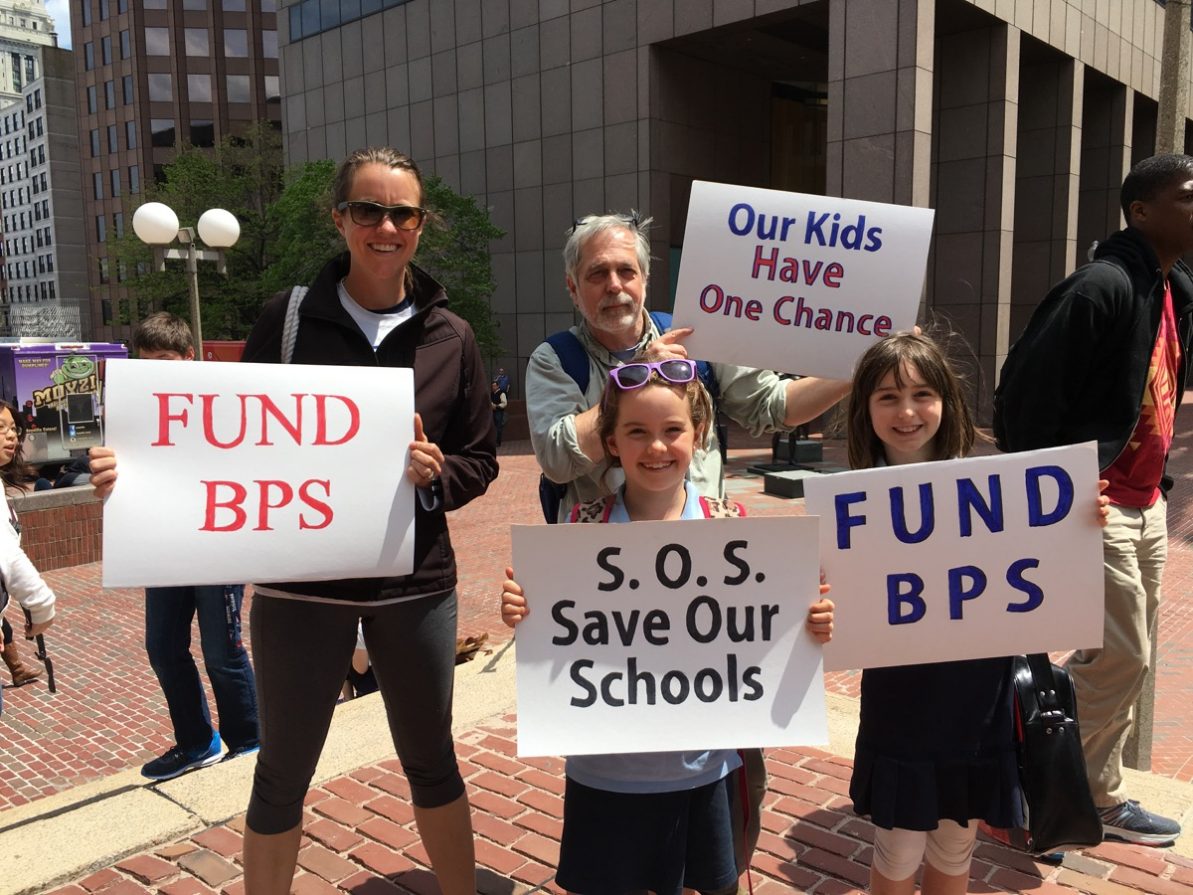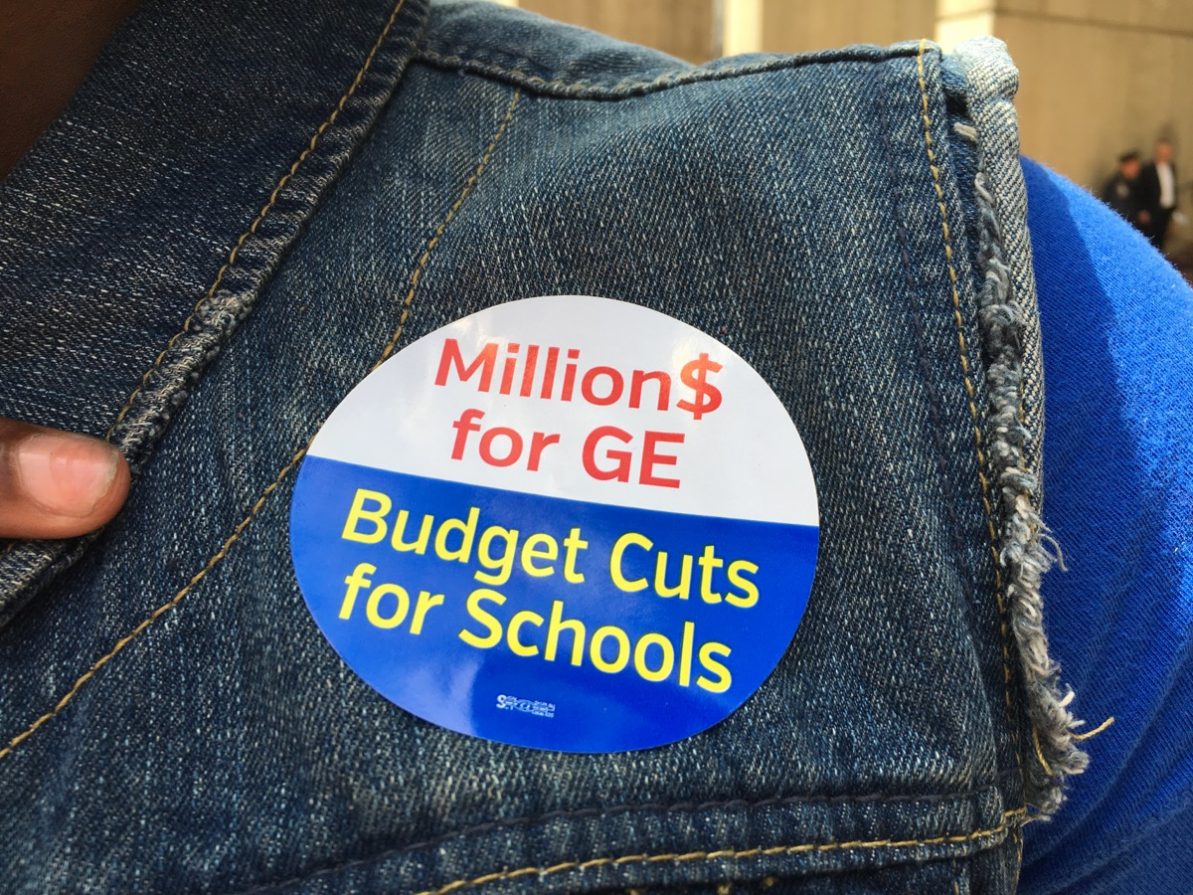 BPS juniors Raejonay Manning-Arthur and Adriana Del Valle held a sign that read: "I'm a student. I vote. I'm watching you @marty_walsh."
"What matters most to me is the students' education," Manning-Arthur said. "It makes me upset, because students like us need our education."
Representatives of the Boston Education Justice Alliance (BEJA), SEIU 1199, and the Socialist Alternative handed out signs and stickers as students filed over from Government Center station. After some of the demonstrators packed the City Council chambers for a 2 p.m. Ways and Means committee hearing on BPS academics and wellness, those still outside marched down Congress Street to the rear of the plaza to continue protesting.
In March, the Boston School Committee approved a controversial $1 billion budget proposal for fiscal year 2017, which included multimillion-dollar cuts to special education resources. "Difficult decisions were made, but I'm confident our team made the right decision to make sure this budget is equitable," BPS Superintendent Tommy Chang said at the time.
---