Hundreds Flock to City Hall Plaza for Orlando Shooting Vigil
'I will not distill my grief into hatred.'
---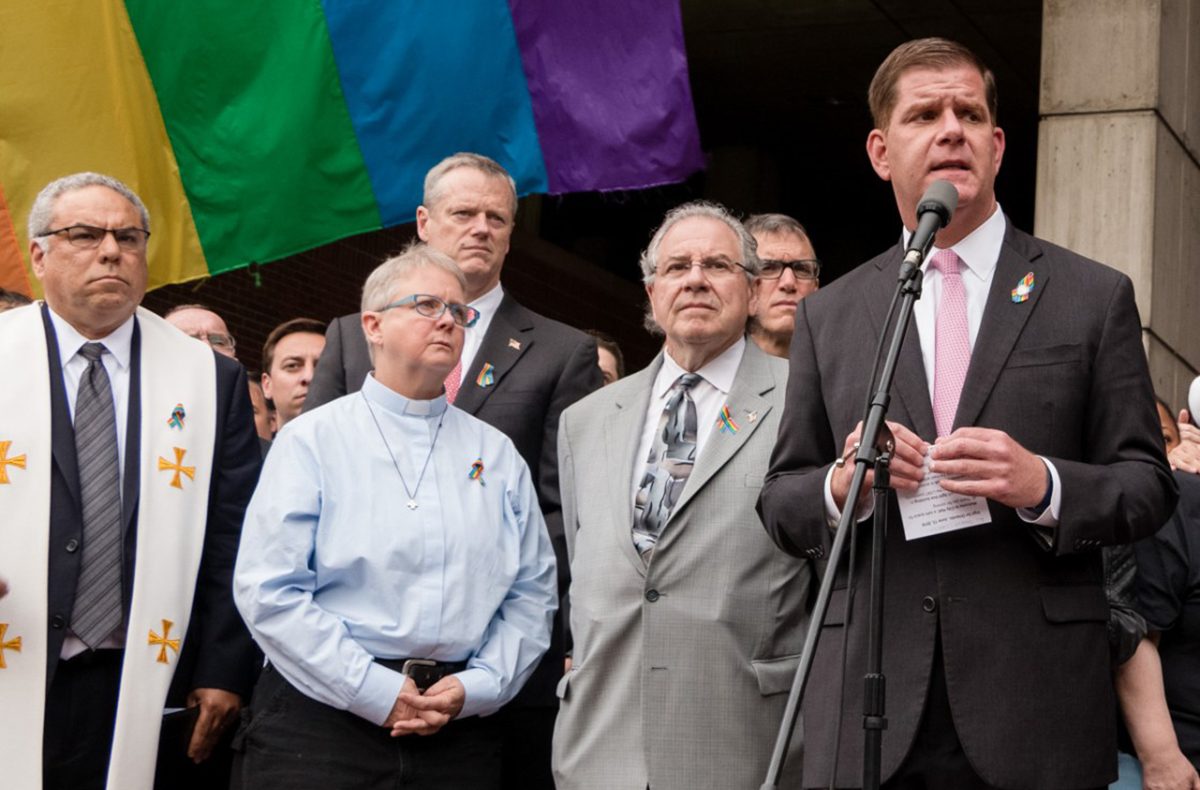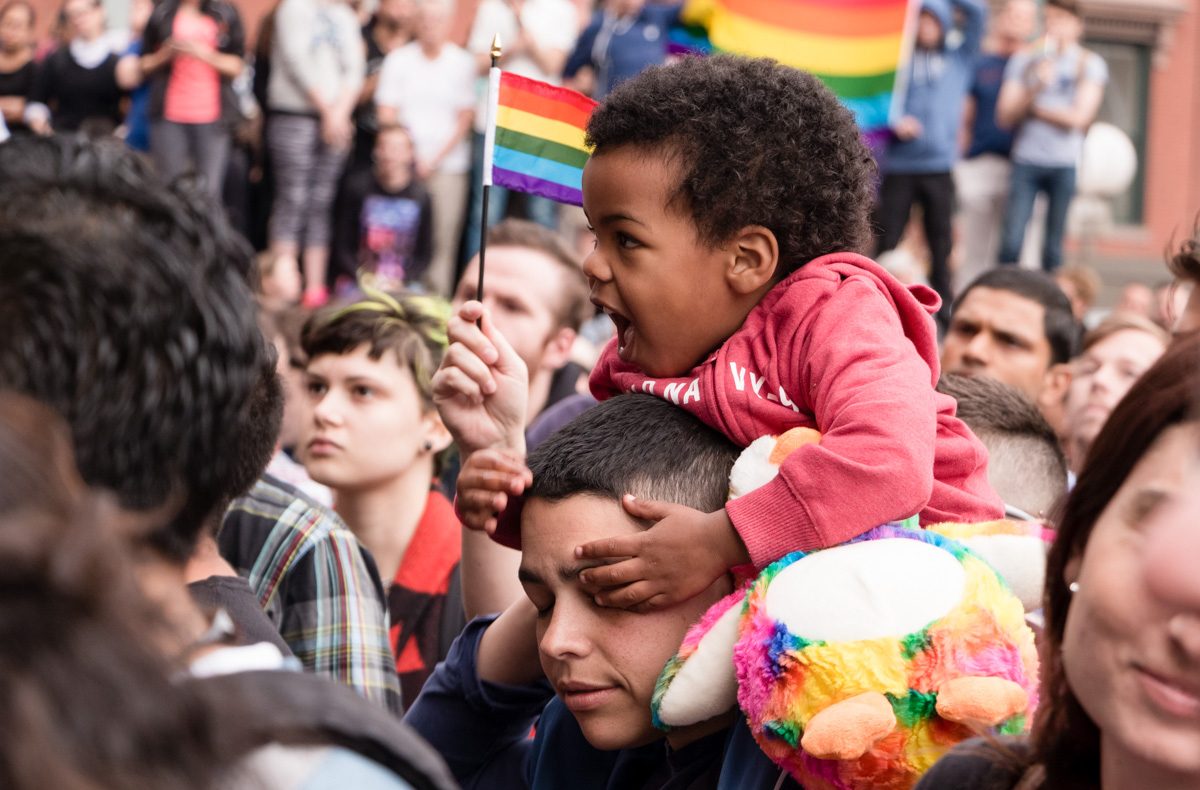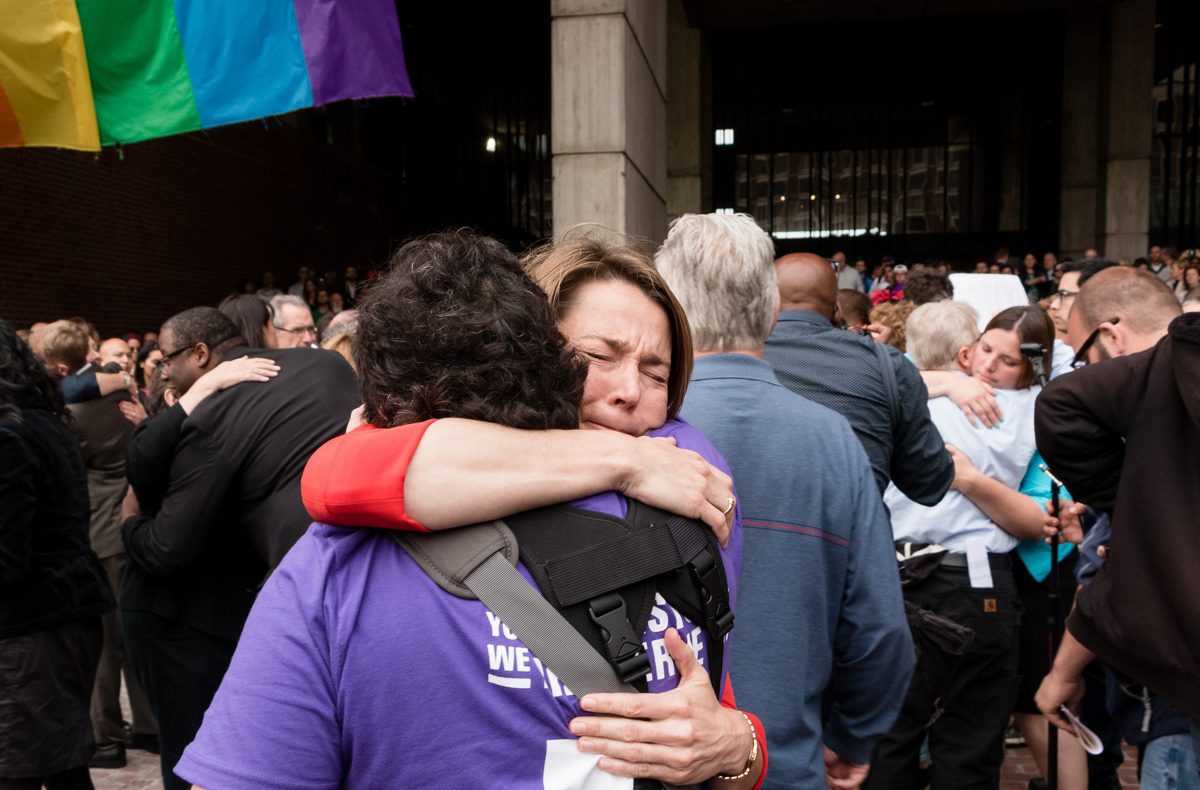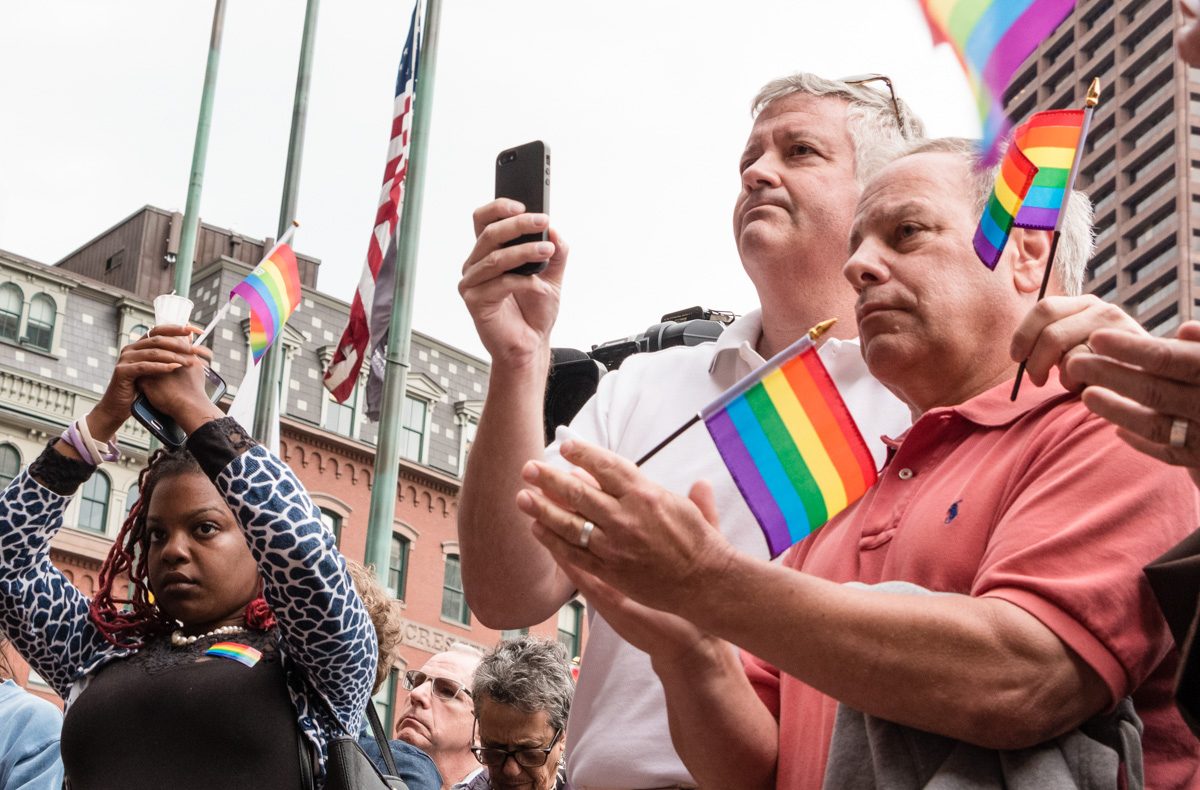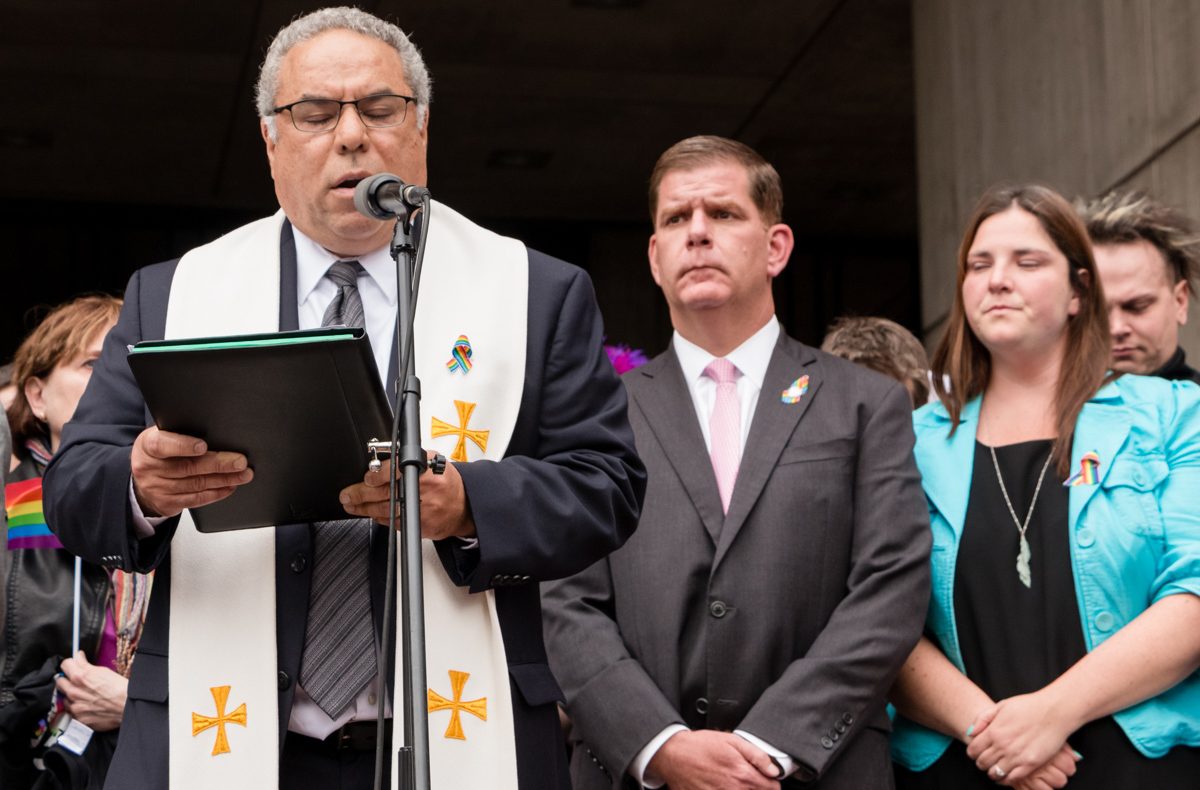 ---
To fully grasp just how many people showed up at the vigil in City Hall Plaza for the victims of the Orlando gay nightclub massacre, the deadliest mass shooting in U.S. history, you must understand that if you weren't just a few feet from the microphone, you couldn't hear a thing.
For so many there, braced against the wind on a dreary Monday evening, it wasn't necessarily what was said that mattered most, it's what was felt: a sense of belonging, which has long eluded the community, and was ripped away Sunday night when a 29-year-old gunman fired an assault rifle inside the Pulse nightclub, killing 49 and injuring 53.
The vigil, hosted by Mayor Marty Walsh, was also attended by Gov. Charlie Baker, Attorney General Maura Healey, City Council members, and even Boston Marathon bombing hero Carlos Arredondo and his wife, Melida. A rainbow flag flew at half-mast, while another even larger one was draped over City Hall's blocky facade.
"It's important for the people of Orlando to understand that we stand in solidarity with them and we will continue to stand in solidarity with them," Walsh said. "And we will help them in any way that we can."
Brynn Dizack, of Hyde Park, said she had spent the day searching for the right words to express how she was feeling. She held a small, simple sign that read: "I will not distill my grief into hatred."
"We can't turn our backs on our Muslim brothers and sisters," she said.
The vigil lasted roughly 20 minutes, before mourners were invited inside City Hall to sign a condolences book, which will be sent to Orlando Mayor Buddy Dyer at the end of the week. Bottlenecked into the metal detectors, the throngs of people started singing—first "Amazing Grace," then "This Little Light of Mine."
Some felt the vigil was lacking. Three members of Showing Up for Racial Justice, or SURJ, thought the speakers failed to adequately discuss the racial dimension of the attack. Marlene, who attended with vigil with her daughter and her partner, was surprised how quickly it wrapped up.
"It's really rather disappointing," she said. "I thought there would be thousands of people, and there weren't. It doesn't seem 'Boston Strong' to me."
Friends exchanged tight, soundless embraces, while members of the American Red Cross passed out bottled water and snacks. Many people appeared exhausted, and emotionally spent. Dizack, like so many in the plaza, had a thousand-yard stare, her steely green eyes filled with sadness. She was looking for the right words somewhere across Tremont Street.
"It's important," she said, "that we recognize that we can't let our grief turn into hate for the oppressed."
---