General Electric Reveals Plans for Dramatic Fort Point Headquarters
Nothing bland about it.
---
Discussing General Electric's new Boston headquarters at a welcome party on State Street earlier this year, CEO Jeff Immelt said he wanted a logo you could see "from space."
GE has finally given us a glimpse of what its Fort Point campus could look like, and it appears the boss got his wish.
The industrial giant filed plans with the Boston Redevelopment Authority Monday morning for the Necco Court site, and the attached renderings are sure to spark discussion. Plans call for the rehabilitation of the two existing brick buildings, as well as the construction of a 292,000-square-foot, 12-story structure connected by a bridge and a pedestrian-only walkway.
"We want our campus to be a global epicenter of innovation, a place to foster relationships among our employees and the greater community," said Ann R. Klee, GE's head of Boston development and operations, in a statement. "Our headquarters is designed to engage and leverage the talent, technology and work ethic of Fort Point and greater Boston, while also giving back to the community through investment, rehabilitation and an inviting public space."
The 2.4-acre campus, designed by Gensler, will open in two phases in 2018 and host 800 employees. It will include a classroom workspace for startups, as well as university and high school students interested in STEM fields; a "convener space" for GE and community events; a co-working area for visitors; an incubatory laboratory for between six and 12 early stage life science companies; and innovation and exploration center, highlighting GE's 124-year history.
Plans also include an expanded, 1.5-acre Harborwalk, along with a coffee bar and "bistro-style restaurant." The site will only have 30 parking spaces, while the swooping roof—already being compared to Donald Trump's inexplicable 'do—will be solar.
Construction will begin on the existing brick buildings at the end of 2016, with employees expected to move in at the beginning of 2018. The second phase will begin in the beginning of 2017, with occupancy expected later in 2018.
The BRA will hold a public meeting on the project at City Hall on Tuesday, followed by GE's first presentation to the Boston Civic Design Commission.
You can check out more renderings of GE's future headquarters below.
---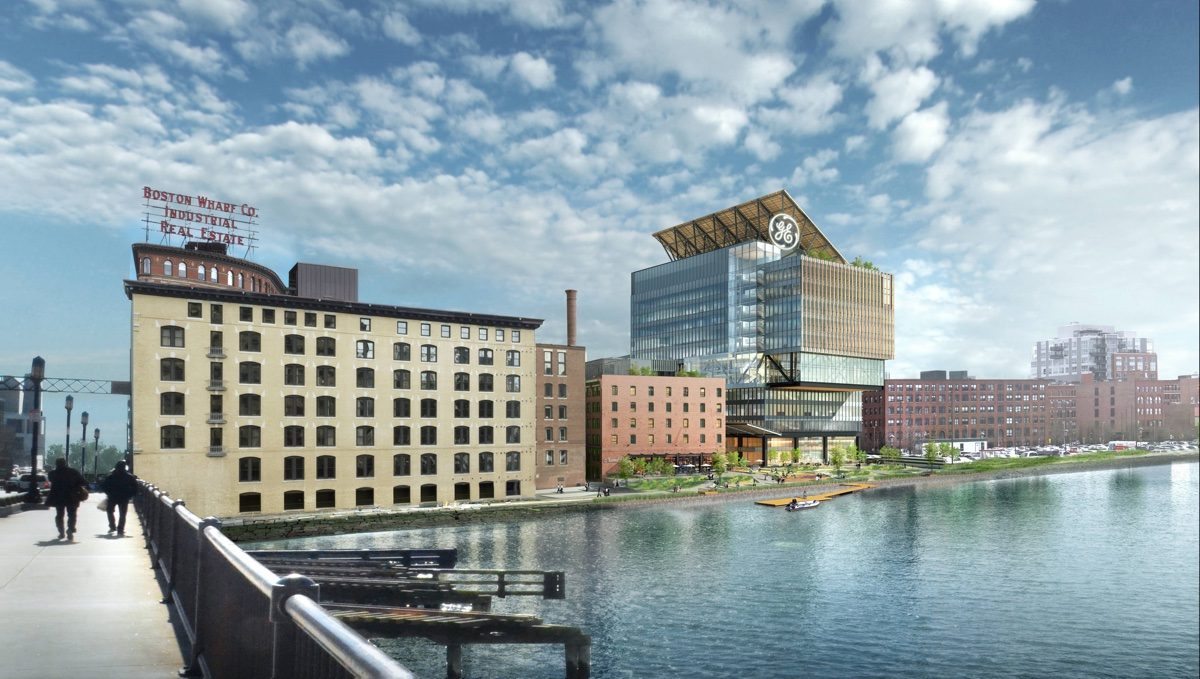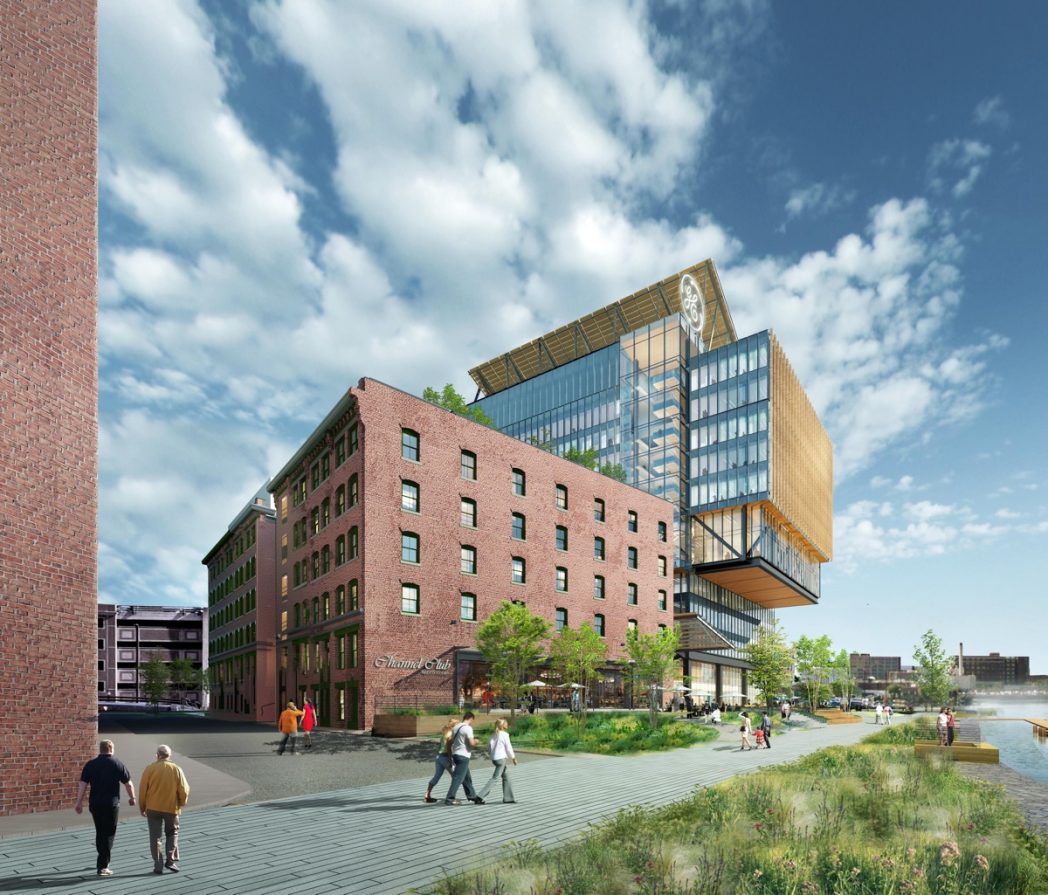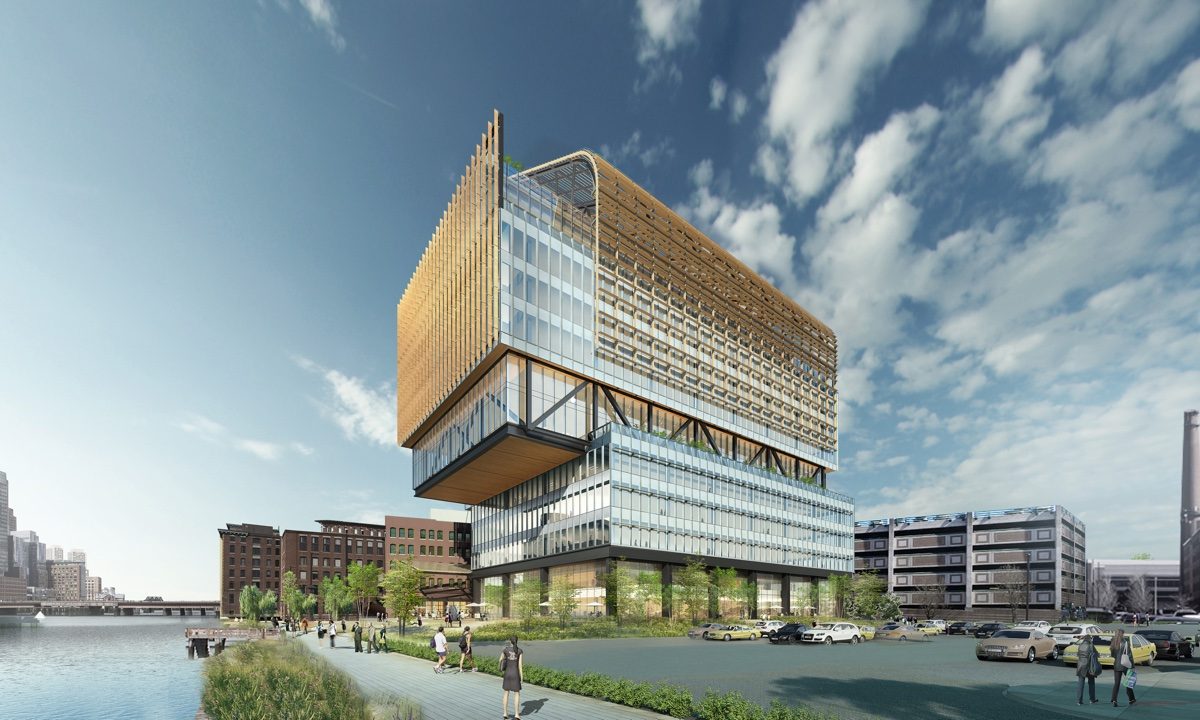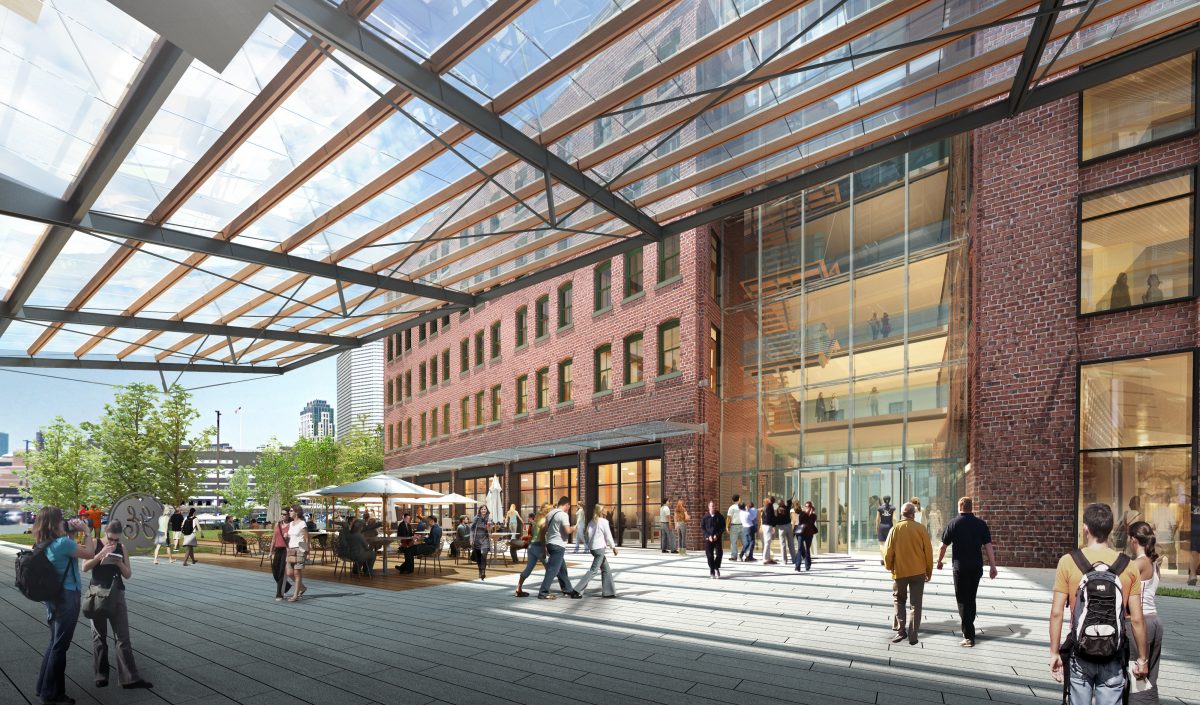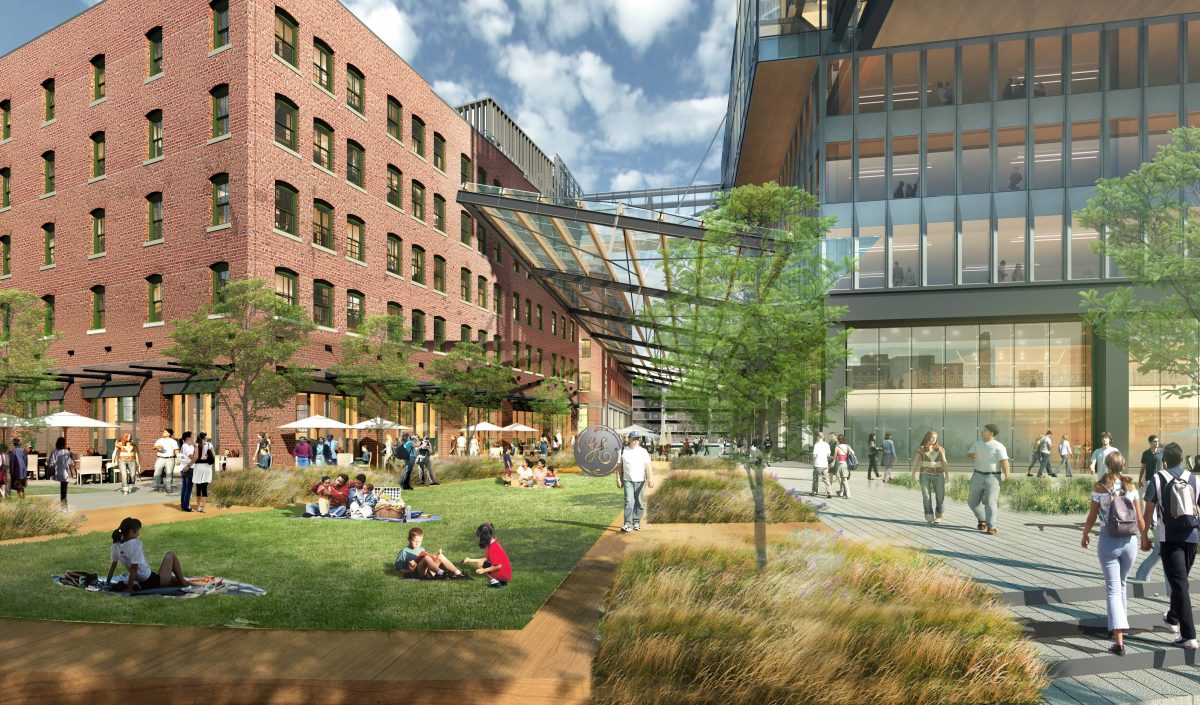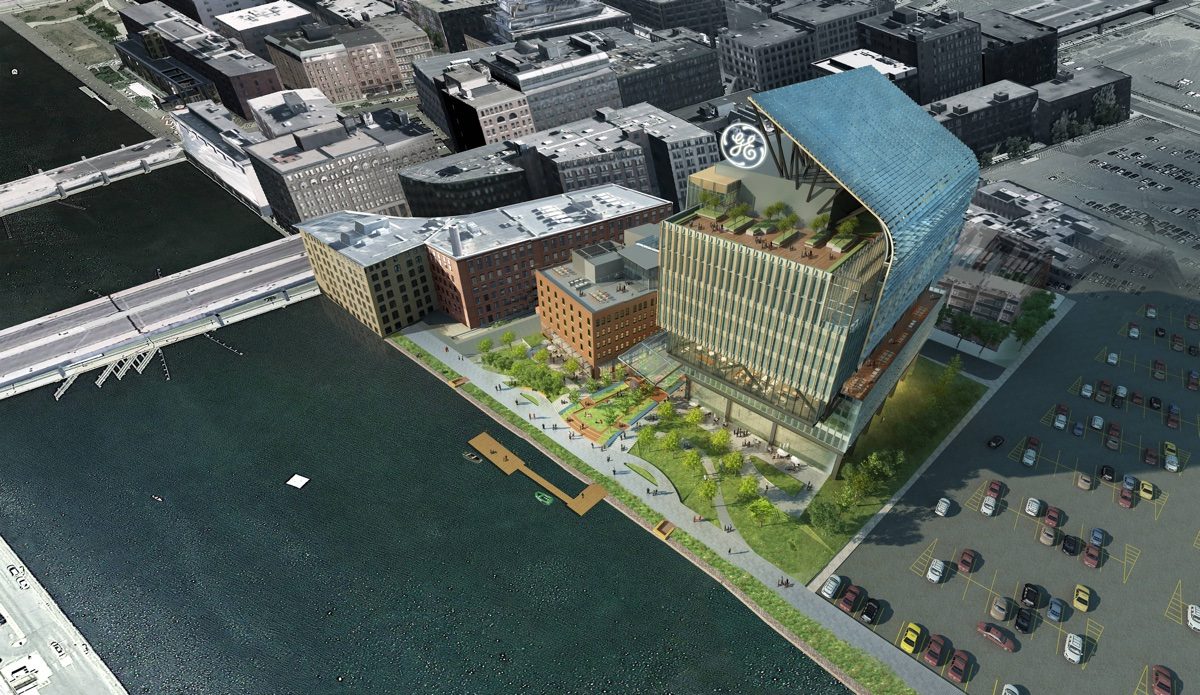 ---