Important Questions about the "West Mass" Video
Please help us understand.
---
Update, Friday, February 4: We had some questions, and now we've got some answers.
Earlier: A rebranding campaign for the Pioneer Valley dropped this month, complete with a jumpy promotional video set to dance music. And this thing is a doozy.
Part of an effort to attract businesses, developers, and visitors to the region (the video literally instructs viewers to "develop and visit!"), the Globe reports that the initiative is the work of an agency from Oklahoma, in collaboration with the Economic Development Council of Western Massachusetts and the Greater Springfield Convention and Visitors Bureau. The $80,000 campaign also suggests that, for whatever reason, people start calling the region "West Mass."
This is not going over well. These things never go over well.
There is a Change.org petition to "stop" this from happening, which has been signed by about 300 people as of Wednesday morning. As word of the campaign has spread, online commentators have been eviscerating the proposal and the unusual video that came with it. "This is a cringe dumpster of fail," wrote one commenter on YouTube. "Next thing you know Purgatory Chasm will be called 'Neat Rocks,'" wrote another user on Reddit. And another: "They spent $80K on this turd?"
The video, which cost a reported $5,000, was produced by Holyoke's PorterHouse Media, a company founded by a DJ who achieved some online fame with autotune videos like the "Slap Chop Rap."
And, after watching it many times, and studying its many curiosities, we have a few questions.
Can you please explain this choice of words?
Here is all of the text that appears in the two-minute-and-fifteen-second video, floating over pictures of art, parades, the Basketball Hall of fame, restaurants, civil rights heroines, and the Basketball Hall of Fame. We can't make sense of it either.
West Mass, modern mavericks, region of firsts, assertive, stake in the ground, modern, Franklin County, Hampshire County, Hampden County, find your first in…, West Mass, modern mavericks, ingenuity, free spirit, fertility, modesty, community, diversity, connectivity, up & down, the valley, find your first in…, West Mass, develop and visit!, modern mavericks, defending ideas, find your first, modern mavericks, visit, develop, West Mass
"Fertility?" "Modesty?"
In case you're counting, that's four "modern mavericks," one "modern," and the unexplained phrase "find your first in."
Why is there so much Michael Jordan?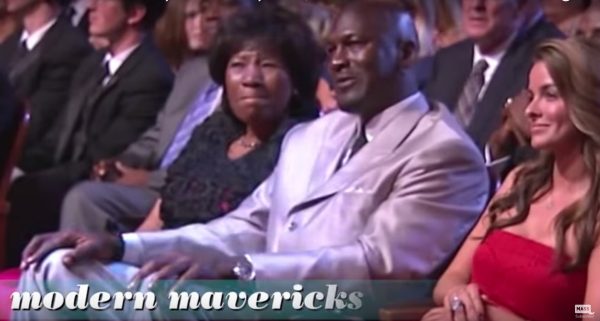 Michael Jordan, the Brooklyn-born, North Carolina-raised basketball legend who spent most of his career with the Chicago Bulls, gave a passionate speech when he was inducted to the Basketball Hall of Fame in Springfield. Clips from this speech (which by the way, was the genesis of the "Crying Jordan" meme) appear a total of four times. That's… too many times.
Why are so many of the "modern mavericks" dead?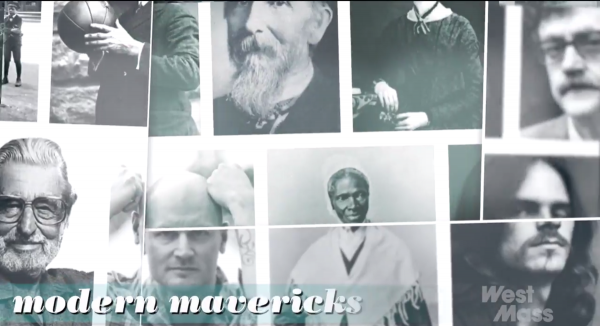 A critical component of the campaign appears to be reminding people about the thought leaders to have been born, or done much of their important work in Western Massachusetts, referring to them as "modern mavericks." How Susan B. Anthony (1820-1906) and Sojourner Truth (1797-1893) make the cut as a "modern" anything is beyond us.
Is Friendly's putting a "stake in the ground?"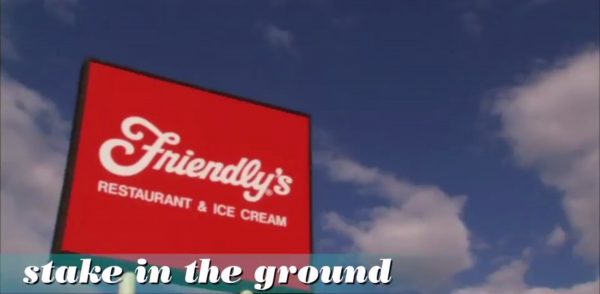 A beloved company battling back from the brink is doing a lot of things. It's not clear how it's putting a stake in the ground.
What's so bad about "Pioneer Valley" anyway?
Seriously!
---
---