Study Confirms There Are a Ton of Sharks off Cape Cod
White sharks are becoming common in the area, researchers found.
---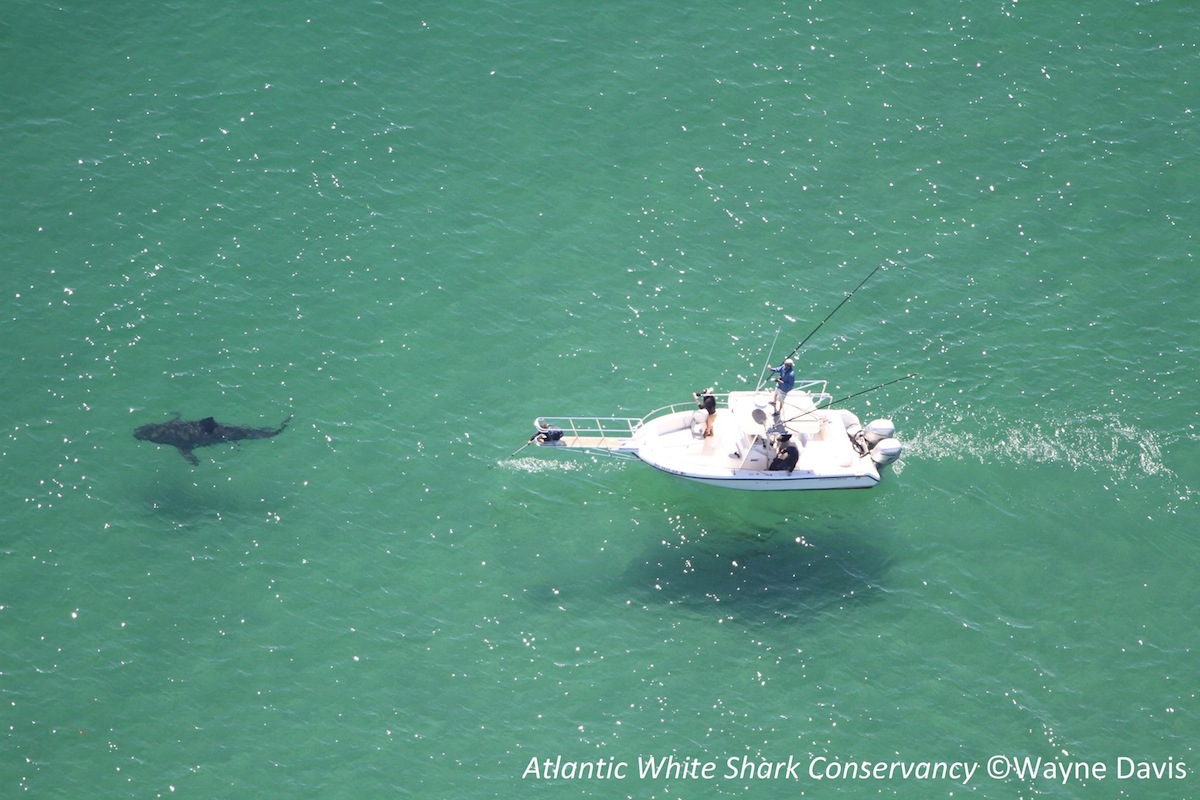 If it seems like there are a lot more shark sightings off Cape Cod than there used to be, it's because there are a lot more sharks.
A new study out this week from researchers in the midst of a multi-year study shows that white sharks have gotten more common in the waters near the popular beach destinations.
Scientists released their findings on Monday, the Cape Cod Times reports. The results come in the middle of a five-year study of shark populations being led by researcher Greg Skomal and funded by the Atlantic White Shark Conservancy. They say that over the course of 40 expeditions aboard their research vessel last summer, they came across white sharks 572 times—encounters that involved 279 individual specimens.
Sharks have always frequented the Cape Cod area, which is enjoyed by human vacationers and seals alike. But it looks like number of the creatures on the prowl in the area is on the rise. Researchers also discovered a significant number of young sharks, which suggests that the population will continue to grow.
"[W]e are seeing a lot of new sharks each year," Skomal said at the meeting, the Times reports.
While they have been spotted mangling a seal or two in horror-movie fashion, and despite their reputation as dangerous killers, the sharks pose almost no threat to humans hoping to cool off in the Atlantic—if those humans are attentive, that is. That's why the Conservancy has been rolling out new ways for beachgoers to stay alert, including the Sharktivity app which lets users report shark sightings and get mobile notifications about them when they are spotted.
The Atlantic White Shark Conservancy, after all, doesn't want to just scare you away from your summer plans. They just want you to respect (and protect) white sharks, and stay out of their way. Now that there are so many of them sharing the water with us, that's probably pretty good advice.
---
---