The Fearless Girl Statue, from Boston's State Street, Will Stay Put
The bronze icon on Wall Street is staying put.
---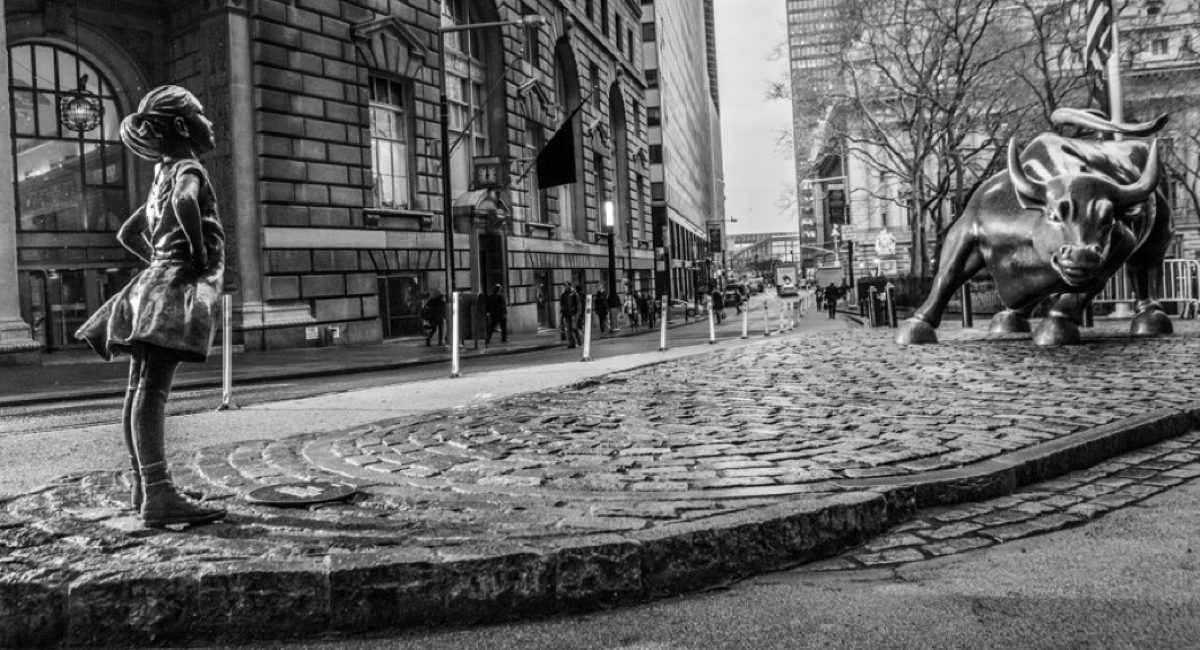 The "Fearless Girl" statue, dreamed up by Boston's State Street, is staying put.
New York City Mayor Bill de Blasio announced Monday that the artwork will stay in its place on Wall Street until at least February 2018, following calls from around the world not to remove it.
The bronze icon caught the world's attention when it appeared earlier this month. Its unveiling coincided with International Women's Day, and it had been slated to be removed April 2.
It's meant to symbolize the role of women in finance, and in business more generally, says Boston's State Street Corporation, which commissioned the statue. State Street used the unveiling to tout a campaign to pressure companies to include more women in their boards, as well as an investment product it offers that focuses on companies with women in leadership positions.
"In her short time here, the Fearless Girl has fueled powerful conversations about women in leadership and inspired so many," de Blasio said in a statement in a statement to the New York Daily News. "Now, she'll be asserting herself and affirming her strength even after her temporary permit expires — a fitting path for a girl who refuses to quit."
In a tweet, he added, "She'll be asserting herself and affirming her strength even after her temporary permit expires."
She'll be asserting herself and affirming her strength even after her temporary permit expires. https://t.co/vnxbZn2rBu

— Bill de Blasio (@NYCMayor) March 27, 2017
---
---