The Shadow-Casting Winthrop Square Tower Is Taking a Step Forward
A proposal for the 775-foot skyscraper will be presented this week.
---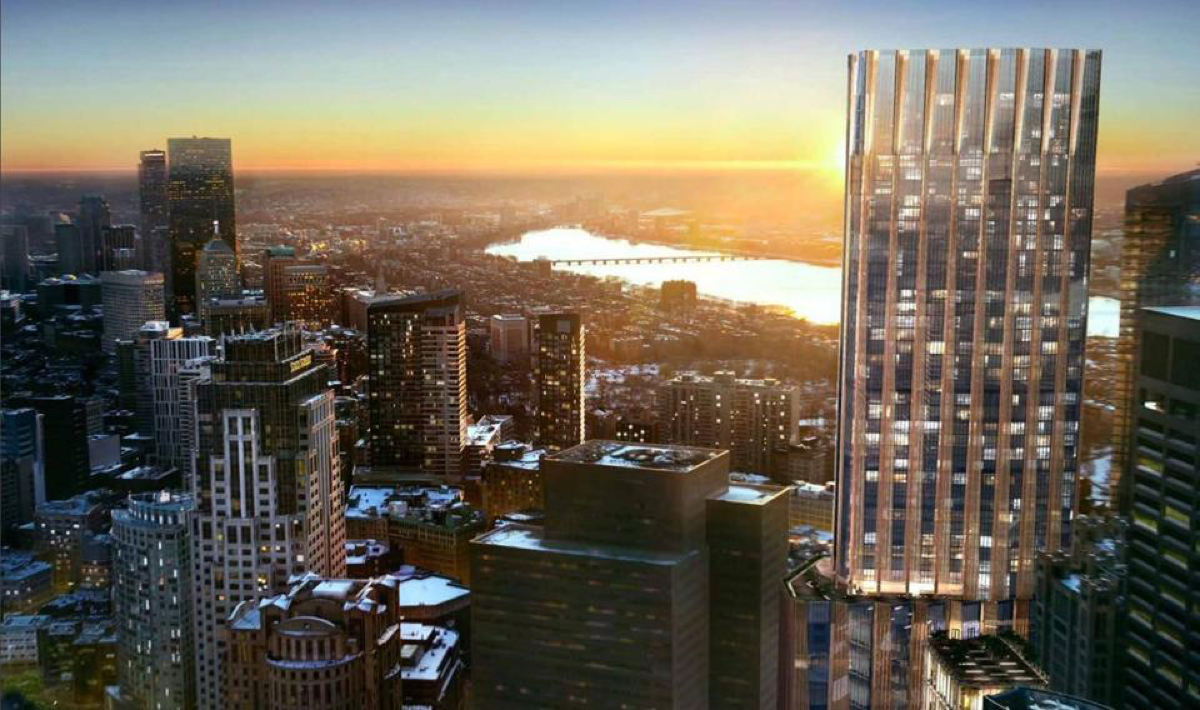 The controversial plan to build a new tower in Boston that would cast shadows on Boston Common and the Public Garden has been updated, and will soon be sent to the city and state officials for approval.
A proposal from Boston Mayor Marty Walsh will be presented to city councilors this week, according to the Globe, and if it's approved, it will then be sent to state lawmakers.
It would reportedly include a state law designed to make it more difficult to build buildings that cast shadows on Copley Square. It would nix the so-called "shadow bank," a policy that has allowed some buildings to cast smaller shadows on the Common, for good. And it would call for a more comprehensive study of downtown zoning—a move many activists called for in the past because they say development is too often happening on a piecemeal, case-by-case basis.
The proposed 775-foot tower would be the latest from Millennium Partners, the same firm that built the Millennium Tower not far away in Downtown Crossing. If approved, it would rise from the site of a worn-down government-owned parking garage that has long sat idle at 115 Winthrop Square.
But in order for it to be built at the height sought by developers, state lawmakers need to grant Millennium an exemption to a decades-old state law that bans buildings from blocking sunlight on the public parks. According to current plans, the tower's shadow would sweep across both parks for much of the year as the sun rises over the city, on average for about half an hour, and at most for more than an hour and a half.
The project has spawned opposition from activists for public space, the Friends of the Public Garden, and critics who say the city is too cozy with developers and too willing to make exceptions to rules for big-money builders.
City Hall has touted the project because it would bring $153 million in benefits to the city ($101 million initially and the rest over time, tied to revenue collected at the property). That money would be earmarked for benefits to public space and housing, including $28 million for the Common, $28 million for Franklin Park, $11 for the Emerald Necklace and $35 million total for affordable housing renovations in East Boston and South Boston. It would also bring a surge of property tax revenue.
---
---