Charlie Baker Strongly Opposes a Sanctuary State Law
A debate is underway on the Safe Communities Act.
---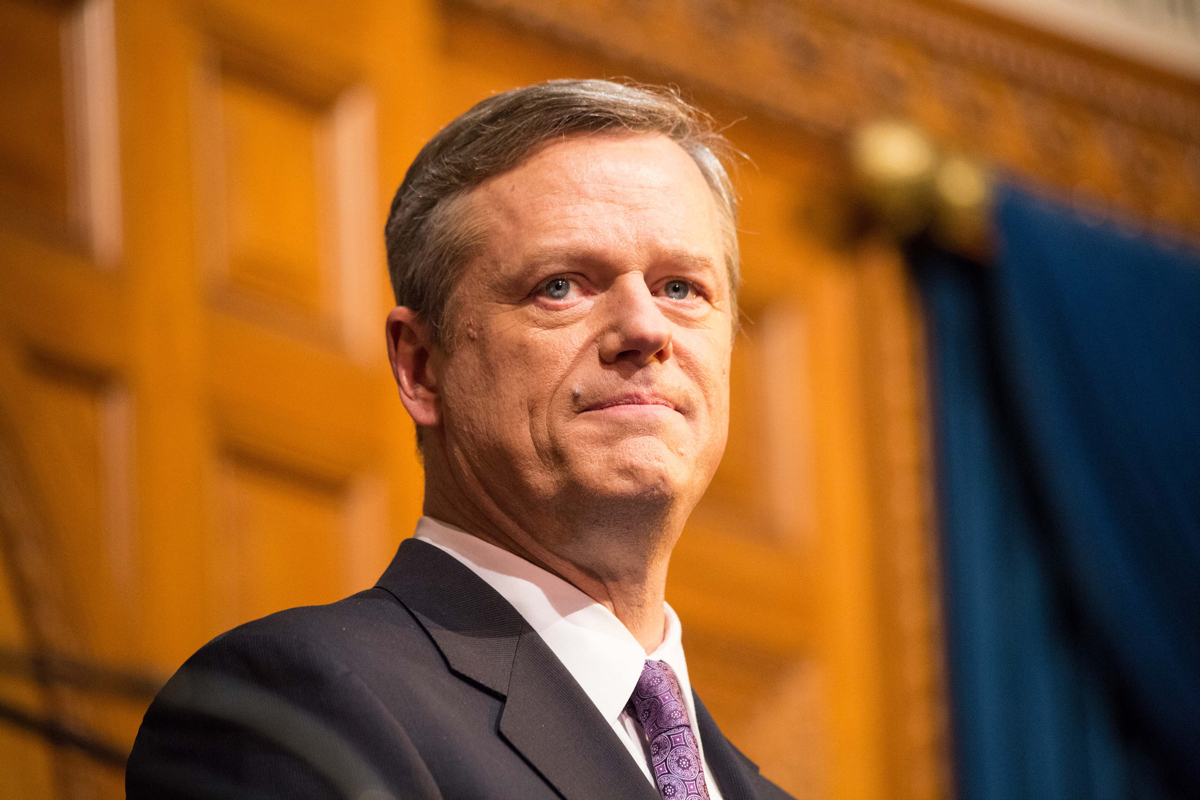 As a debate rages in Boston over blocking the use of state money to help federal immigration authorities, Charlie Baker has come out strongly against so-called sanctuary state protections.
The governor, who most of the time declines to weigh in on pending legislation, released a statement just as a hearing was getting underway at the State House. He said the proposal being considered "weakens current public safety measures that are designed to keep us safer" and said it would keep state police from detaining convicted murderers and rapists.
The safety and security of our communities is a top priority for our administration, and I oppose this bill that would prohibit law enforcement from enforcing bipartisan policies that have been in place for 10 years and prevented violent and dangerous convicted criminals from being released back onto our streets. This legislation would also prevent the Massachusetts State Police from upholding our policy to detain individuals for federal authorities that have been convicted of heinous crimes, like murder and rape, and weakens current public safety measures that are designed to keep us safer. Our administration does not support making the Commonwealth a sanctuary state and urges the Legislature to hold this bill in committee and reconsider ways to ensure Massachusetts remains a welcoming place while maintaining public safety.
The House and Senate are considering so-called Safe Communities bills from Sen. Jamie Eldridge and Rep. Juana Matias that would bar state funds from being used to detain suspects on behalf of Immigration and Customs Enforcement. It comes as advocates have called for statewide resistance to the harsh crackdown on undocumented immigrants promised by the new administration and would, according to some, turn Massachusetts into a "sanctuary state."
A separate House bill, which would have blocked funding from state tax dollars for sheriffs to train correctional officers to be surrogates for federal immigration under the controversial 287g program, has stalled. Speaker Bob DeLeo tells the News Service he had concerns about the move being seen by opponents as a "sanctuary state" law. DeLeo, like Baker, has said he thinks sanctuary protections should not be up to the state.
"I wouldn't want to see it turned into that type of debate," DeLeo said, the News Service reports. "As you know, my feeling has always been I think we should leave it up to the cities and town in terms of whether they decide to be a sanctuary city or a town, but if others have an issue with that I think we ought to give them the opportunity to talk about it so we can all feel comfortable in terms of what we're voting on."
According to the State House News Service, and a number of tweets from people there Friday morning, the hearing is packed. People are sitting on the floor or leaning against walls, and a spillover crowd has formed in a hallway.
Packed #safecommunities hearing. .@massteacher's .@bmadeloni is ready to testify. #mapoli pic.twitter.com/kAYoLGYlmS

— Nick Puleo (@PuleoTweets) June 9, 2017
---
---