Where to Find Marijuana Edibles Around Boston
For that smokeless high.
---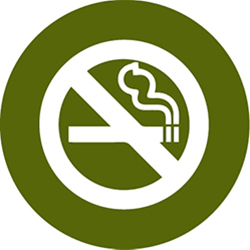 Gourmet baked goods, homemade candies, butter—if the edibles at the state's medical marijuana dispensaries are any indication, health-conscious tokers won't need to ruin their lungs to get stoned.
Gluten-Free Chocolate Chip Cookies
Don't let a food allergy harsh your mellow—at Patriot Care's downtown location, on-site bakers create tempting marijuana-laced pastries for those with and without dietary restrictions.
Pills
One of the more-discreet methods of ingesting cannabis, the long-lasting 10-milligram "Upside" capsules from Brookline's New England Treatment Access (NETA) will blend in with the other herbal supplements in your medicine cabinet.
Marmalade and "Cannabutter"
You may not be able to avoid dry mouth, but at least you can avoid dry toast. Slather your morning muffins with marijuana-infused orange marmalade from Garden Remedies, in Newton, or a schmear of "cannabutter" from Marlborough's Weedelivered.
"Silly Ranchers"
Like your favorite childhood hard candy but a little more potent, these sweets from the Attleboro-based weed-delivery service Roll With Us come in flavors such as watermelon, raspberry, and strawberry cheesecake.
Tinctures
A smart option for calorie-counters, just a drop or two of cannabis-infused alcohol under the tongue should take the edge off. Find several formulas to relax, bring focus, or lift the spirits at NETA.
---