News
A Winthrop Square Tower Deal Would Help Fund the Greenway
The park could get $250,000 a year for maintenance.
---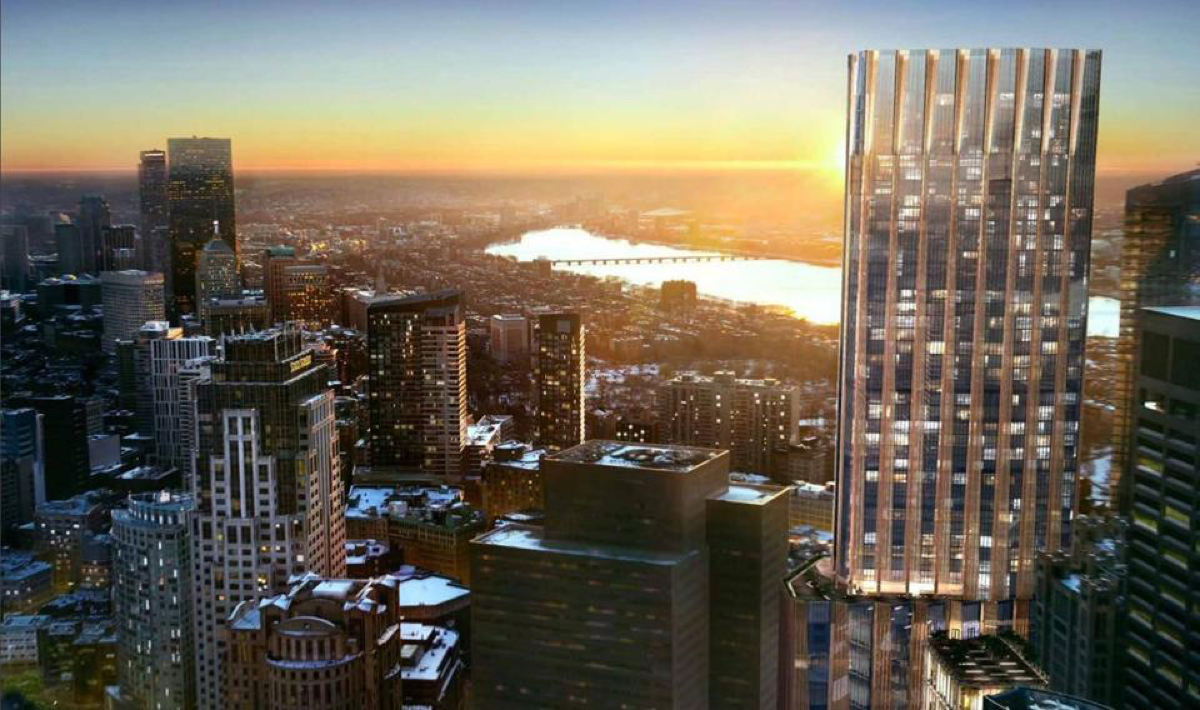 As talks over the city's most contentious building project continue, a new deal would see millions in benefits from a tower in Winthrop Square go toward maintaining the Rose Kennedy Greenway, the beloved but cash-strapped park system in downtown Boston.
According to a tentative agreement reached among city officials and state lawmakers, $5 million in benefits would be placed in a trust fund, which would yield about $250,000 a year that the nonprofit Greenway Conservancy could use for upkeep. The deal comes as the Gov. Charlie Baker administration says it wants to wean the park off state funding, and a lease is set to expire at the end of June. The Greenway is also negotiating separately with abutters to the park, hoping to get them to join a pact to help pay for upkeep, too.
"The Greenway continues to be engaged with multiple parties including the city, the state, and private property abutters around how to fund the Greenway and ensure its long-term strength after June 30, 2017," says Michael Nichols, the conservancy's chief of staff, adding that the tentative Winthrop Square agreement "will go a long way toward solving that problem and ensuring the long-term health of the Greenway." He says the Conservancy was not part of talks about the Winthrop Square deal with officials.
The terms are part of an ongoing effort to sweeten the deal for getting a 775-foot skyscraper off the ground in Downtown Crossing, at the site of a decrepit parking garage. Millennium Partners' proposal to build the tower, which would be among the city's tallest, has been met with pushback because the structure would cast new shadows on Boston Common and the Public Garden. State law, as it stands right now, would not allow it to be built. So developers needed a green light from city and state lawmakers.
A vote that cleared the City Council 10-3 in April (Councilors Michelle Wu, Tito Jackson, and Josh Zakim voted against) set up a debate at the State House. The ball is now in the court of the state Legislature. With their approval, a decades-old law on shadows would be rewritten to let the project move forward. State Rep. Aaron Michlewitz filed a bill to do just that on Monday.
---
---