News
Climate Change Data Vanished from the EPA's Website, So Boston Is Publishing It Instead
Cities including Boston have posted the information online.
---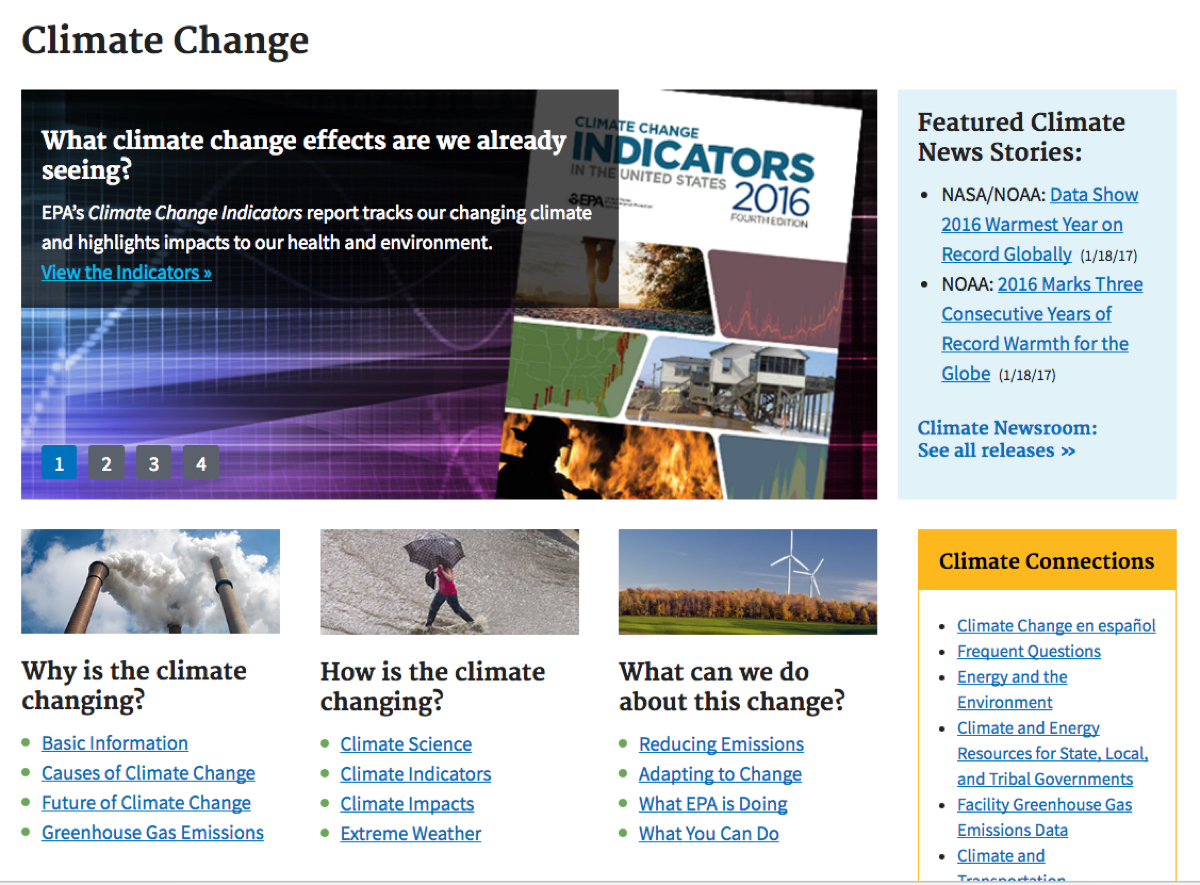 In the latest move from cities to undermine the Trump administration's efforts to roll back climate protections, Boston has begun hosting EPA data on climate change on its official website.
The information—which catalogues science gleaned from studies on topics including carbon emissions, changing weather patterns and sea level rise—was wiped from the site for the Environmental Protection Agency not long after President Donald Trump took office. But now, it lives on the city's website at climatechangedata.boston.gov. More than a dozen cities have also published the information.
"The City of Boston wishes to acknowledge and attribute this information to the United States Environmental Protection Agency and other federal agencies for the decades of work that they have done to advance the fight against climate change," a message on the site reads. "While this information may not be readily available on the agency's webpage right now, here in Boston we know climate change is real and we will continue to take action to fight it."
Visitors are also directed to the site for Boston's climate change initiative Greenovate Boston.
Trump, who has called climate change a hoax, has proposed deep cuts in funding for the EPA, appointed a climate science skeptic to head the agency, and pulled the U.S out of the Paris climate accord. In response, cities including Boston have sought to counter that effort. Boston Mayor Marty Walsh said soon after the decision on the Paris agreement that Boston would continue to honor its commitments to reducing emissions. Gov. Charlie Baker has also added Massachusetts to a coalition of 12 states that say they will do the same via the United States Climate Alliance.
---
---