News
34 Cats from Hurricane-Ravaged St. John Have Arrived in Massachusetts
The MSPCA is seeking homes for dozens impacted by Hurricane Irma.
---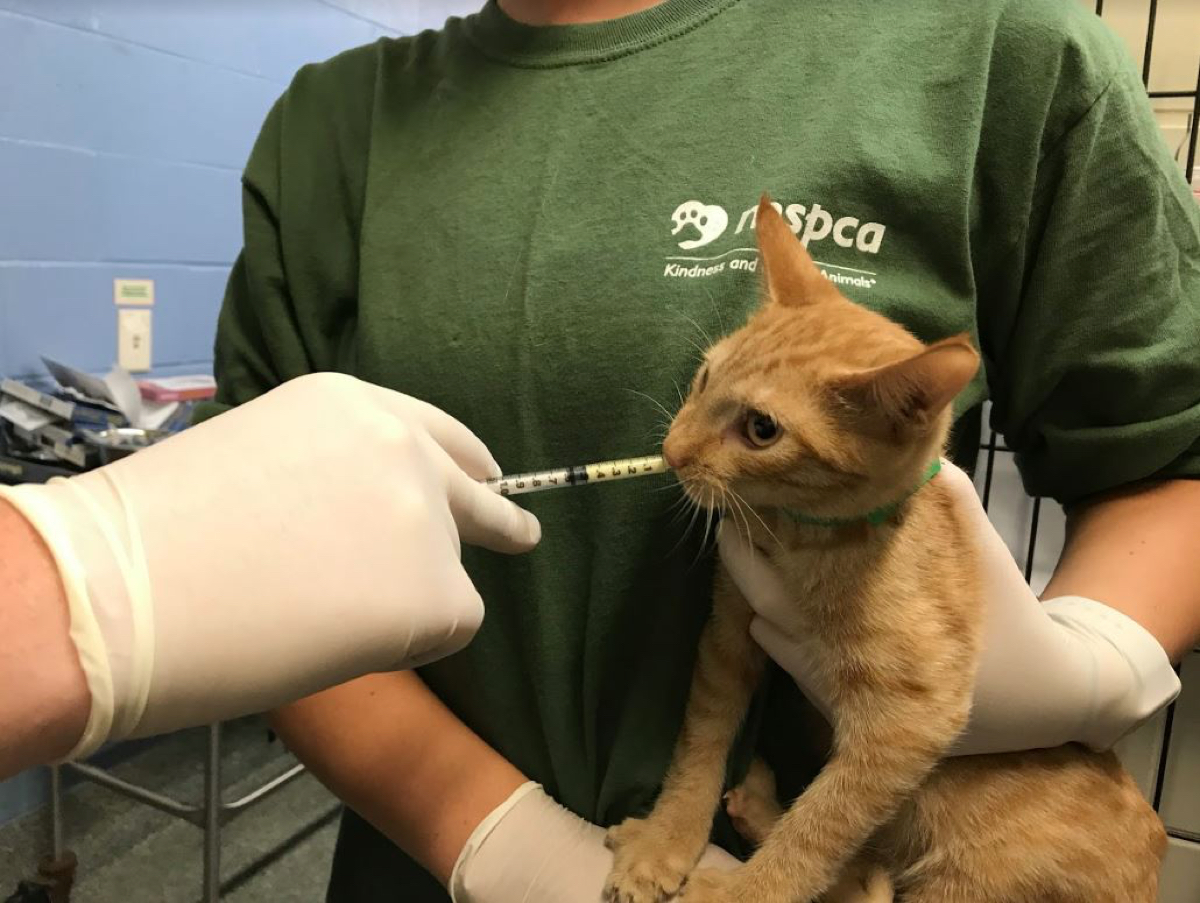 Update: The cats have arrived from the U.S. Virgin Islands and are now being kept at the MSPCA-Nevins Farm in Methuen, where they will be kept in an isolation ward for 48 hours. MSPCA spokesman Rob Halpin says it "has received dozens of inquiries from interested adopters and is encouraging would-be adopters to visit the adoption center closest to them this weekend."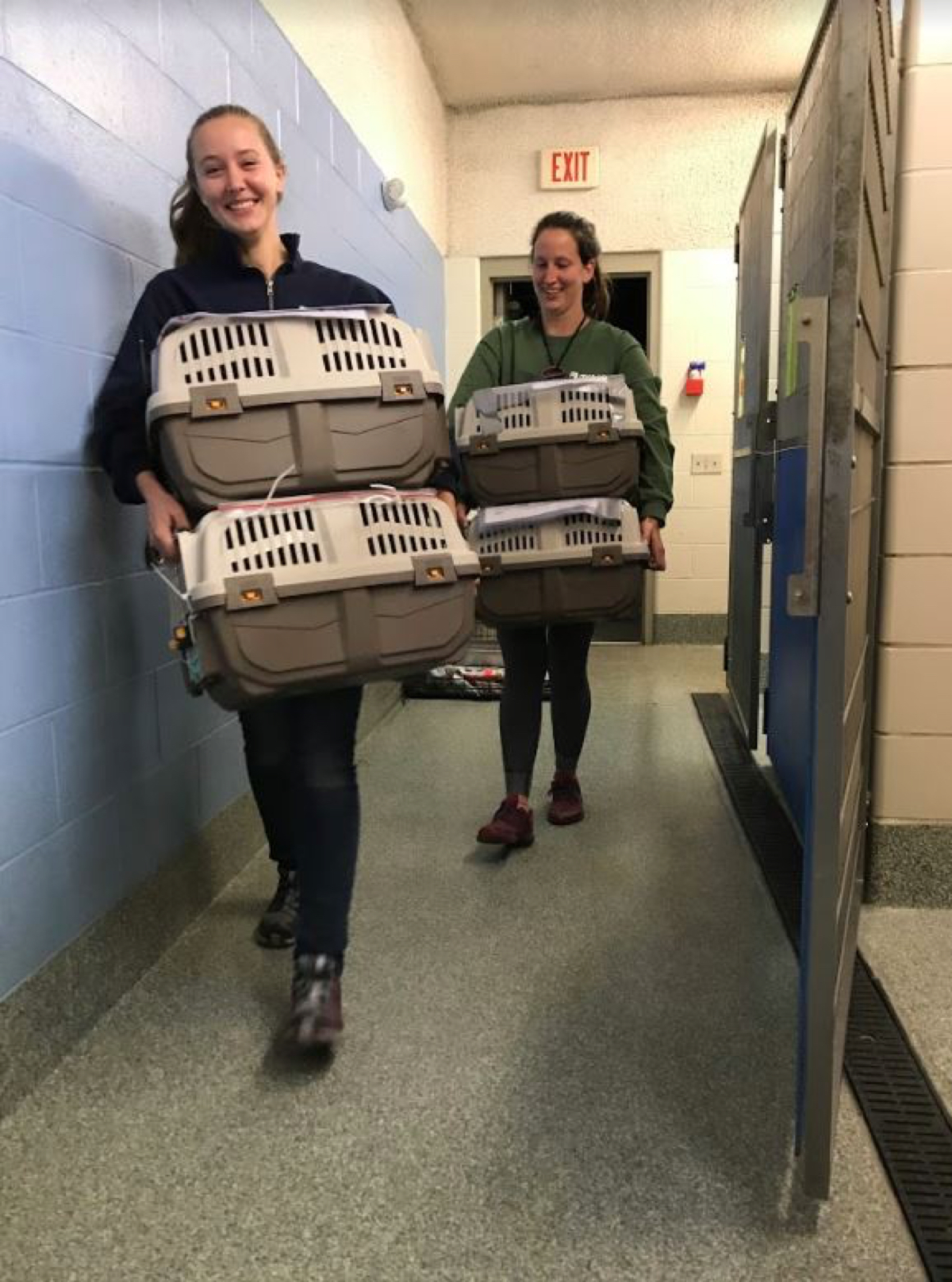 Earlier: As hurricane recovery efforts continue in the U.S. Virgin Islands, a group of feline refugees are headed to Massachusetts.
According to the Massachusetts Society for the Prevention of Cruelty to Animals, 34 cats are on their way from the island of St. John, where Category 5 hurricane-force winds have clogged roads with debris, damaged bridges and wiped out power, caused boatloads of logistical headaches, and made life a little too precarious for cats at the territory's only animal shelter.
So the MSPCA has stepped up to help. The cats—which range in age from kittens to a 16-year-old—will be arriving in Massachusetts Tuesday night in Nashua, New Hampshire. After a 48-hour waiting period, they'll be sent to MSPCA shelters in Methuen, Jamaica Plain, and Cape Cod. Soon, they'll need homes.
"This is a devastating situation for the people and animals on St. John and we'll do everything we can to settle the cats into our [Boston, Methuen and Centerville] adoption centers before placing them into new homes," says Mike Keiley, director of adoption centers and programs at MSPCA-Angell. "By all accounts these are wonderful and highly adoptable pets and we expect there to be tremendous demand for them."
Those interested in meeting some of the cats, and potentially taking them home, are advised to visit the MSPCA-Nevins Farm in Methuen. And the MSPCA says it also hopes you'll consider donating to the St. John Animal Care Center.
The MSPCA also says it is "in touch with animal welfare groups in Texas, Florida and in Puerto Rico and stands ready to receive additional animals if groups on the ground in these locations ask for our help."
Video from the U.S. Virgin Islands of rescued cats (34 in all) on their way to @MspcaAngell today. https://t.co/GYbzEgULzg pic.twitter.com/yyXLSIlP8j

— Spencer Buell (@SpencerBuell) October 3, 2017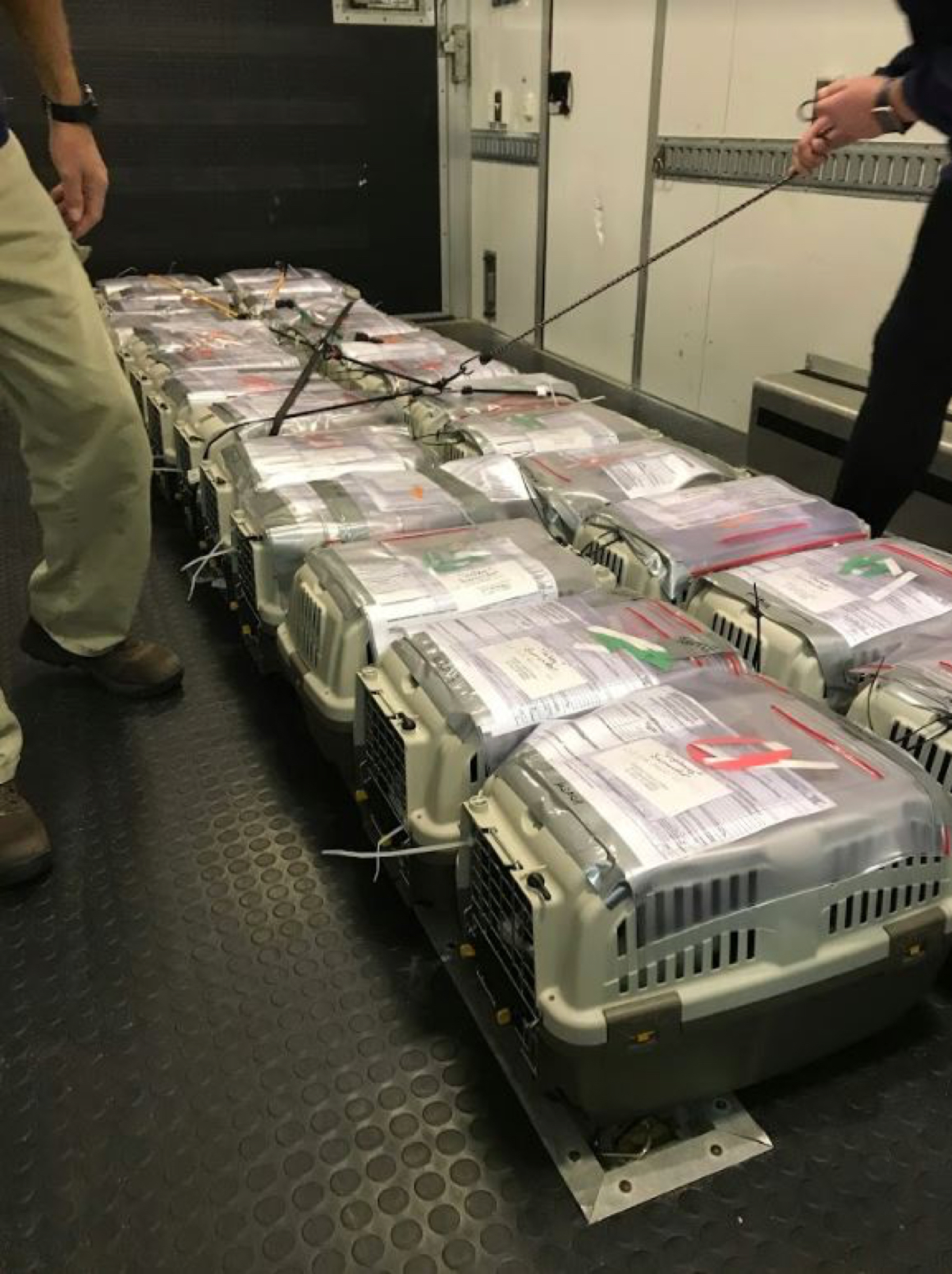 A look inside the van that ferried the cats from the airport to the MSPCA-Nevins Farm. Photo via MSPCA-Angell.
---
---