There Is Apparently a Run on Necco Wafers Amid Fears They'll Disappear
Sales of the divisive candy have spiked since reports of doom and gloom at the Revere factory.
---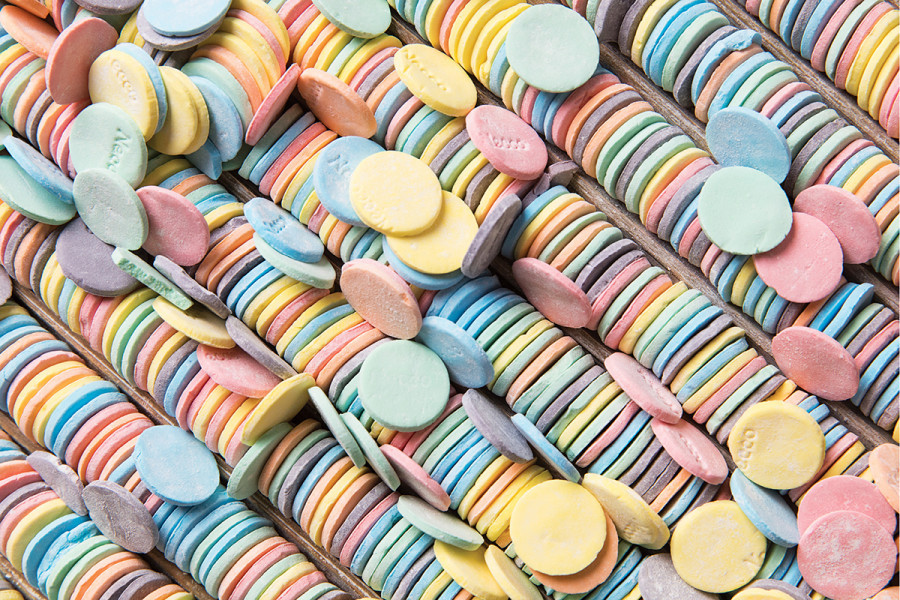 As we've previously reported, Necco is in big trouble. The Revere-based candy maker is in desperate need of a new buyer in order to keep making its line of treats that include the divisive sugar disks—which are despised by a whole lot of people, but loved passionately by plenty.
Amid fears that they'll vanish from candy stores forever, there has apparently been a surge in sales of the treats, according to a website called CandyStore.com, which has crunched the numbers on what it's calling the "The Great Necco Wafer Panic."
"Panic buying is a fear-based behavior," the website writes in an extensive report on the phenomenon it released this week. "Hurricane coming? Panic buying fuel leaves gas stations running low. Blizzard? Panic buying milk and canned goods empties shelves at the grocery store. Last month, when iconic candy-maker Necco announced that it may be closing down, it happened again. The fear that Necco candy will disappear as we know it is creating a panic."
The site tracked a spike in sales that began when the company announced it may shut down its factory north of Boston and lay off nearly its entire workforce. Sales of candy from the company are up more than 50 percent on its website, CandyStore.com says (it doesn't share specific sales figures). When it comes to the wafers, sales are up 63 percent. "A clear signal of panic-buying," the site says. On top of that, it says it's received 253 emails and 167 phone calls about Necco products, dozens of message on social media, and offers to pay "double or more for bulk quantities of Necco candy." It also claims one woman offered to trade in her Honda Accord for the bulk of the site's wafer supply.
I personally think people hate on the wafers without very good reason to do so. Like candy corn, it's a decent and perfectly acceptable candy, and yes I'm willing to die on both of these hills. Do I love Necco wafers? No. But apparently a lot of people really do.
Source: Bulk candy sales from CandyStore.com
---
---