What It's Like to Descend into an Abandoned MBTA Tunnel
A long-empty portion of the T was opened to the public on Monday, and we peeked inside.
---
There's a good chance you're one of the hundreds of disappointed Bostonians who didn't score a ticket into the Boston Landmark Commission's tour of an abandoned MBTA tunnel on Monday. In honor of Preservation Month, staffers decided to open the tunnel to the public, but were surprised when their limited number of tickets sold out in a matter of minutes.
"We didn't expect the level of interest," says city archaeologist Joe Bagley, who helped organize the tour. "We thought it'd be popular, but nothing to where it was."
But fear not, fellow transit nerds, because the Commission plans to open up the space to the public again soon. Until then, though, we'll tell you all about it. Boston magazine descended into the tunnel for a few minutes on Monday morning to inspect the place. And it was awesome.
The 200-foot-long tunnel lies beneath City Hall Plaza. It once connected two now-defunct MBTA stations: Scollay Square, now part of Government Center station, and Adams Square, which operated right where City Hall now stands. Adams Square Station opened in 1898 and closed around 1963, when construction on Government Center first began. This chunk of tunnel closed then, too.
The two-track tunnel is about 20 to 25 feet wide and 12 to 15 feet tall. It sits about 20 feet below ground, around where the Government Center Dunkin' Donuts is located. While most of the former train tunnels under City Hall Plaza were filled in when construction began, this particular stretch was not. So, it's remained closed—and empty—for about 60 years.
Today, the only entrance to the tunnel is through the City Hall Plaza parking garage. An unassuming metal door leads to a white room splashed in fluorescent light, and in there, another door opens directly to the tunnel.
"Everything you see is pretty much as it was when it was closed down," Bagley says.
So, what is it like inside this 120-year-old underground hideout? For one, it's musty. Right upon entering—and stepping over a pipe on the ground—you're hit with a wall of moisture. The cool, damp tunnel feels like a cave, and looks like one too, with its dirt floors, cobwebs, and stalactites. The sounds of Blue and Green Line trains in the distance remind you that you're not actually in a cave—you're mere feet from Government Center. In fact, the far end of the tunnel shares a wall with Government Center station.
Though it's in rough shape now (note the pipes, signs, and structural supports all coated in rust) this tunnel was groundbreaking, literally and figuratively, when it was installed in the late 19th century.
"When this was built, there were still some horses and buggies on the streets of Boston," Bagley says. "This is high Victorian era, end of the 1800s. This was cutting-edge space technology, essentially, for the 19th century."
Oh, and if you're wondering, there haven't been any reports of ghosts—yet.
"I've only been down here for about 20 minutes total, and I haven't experienced anything weird," he says.
---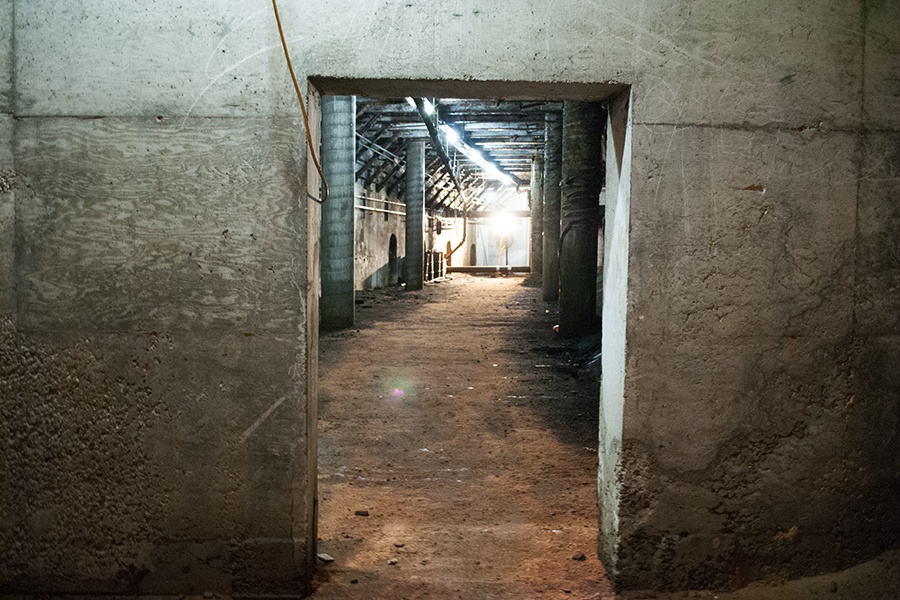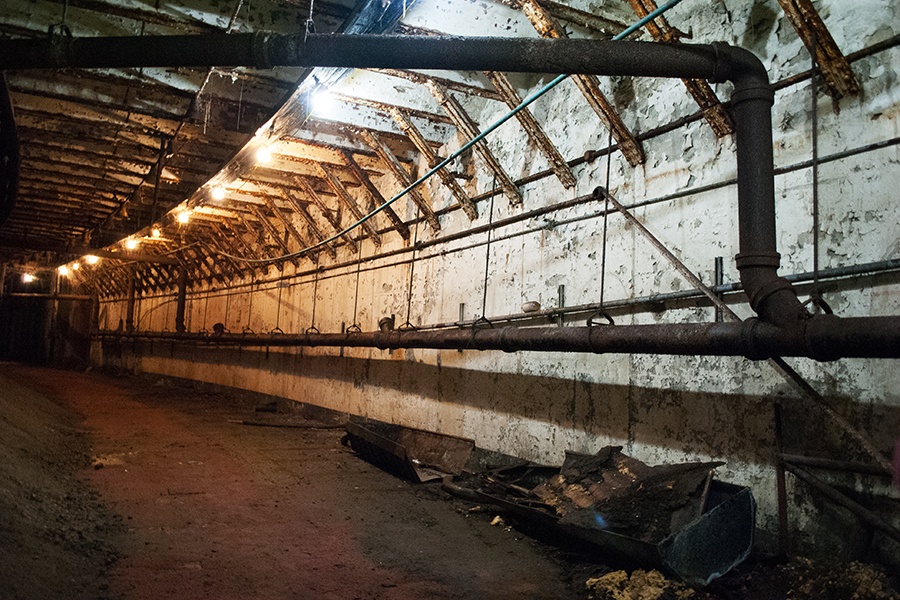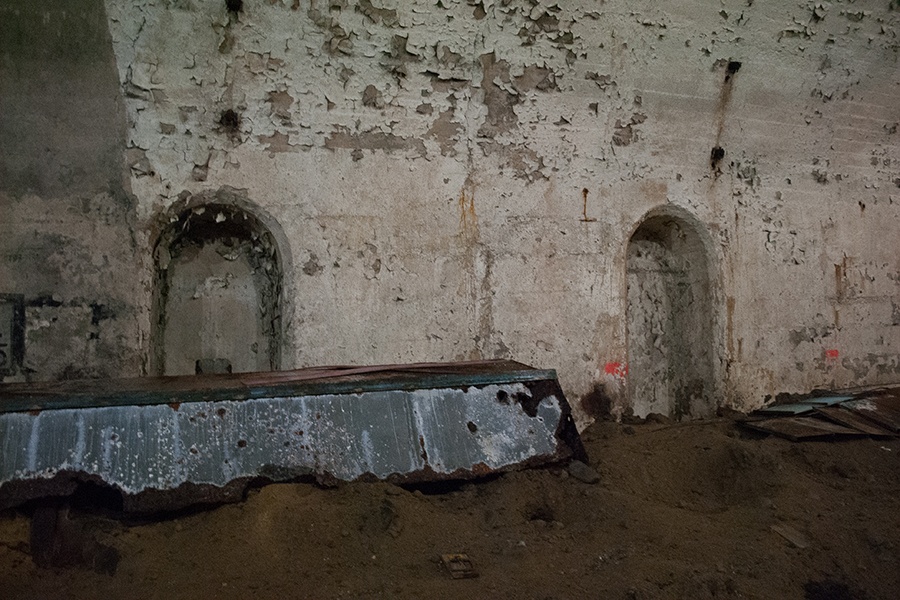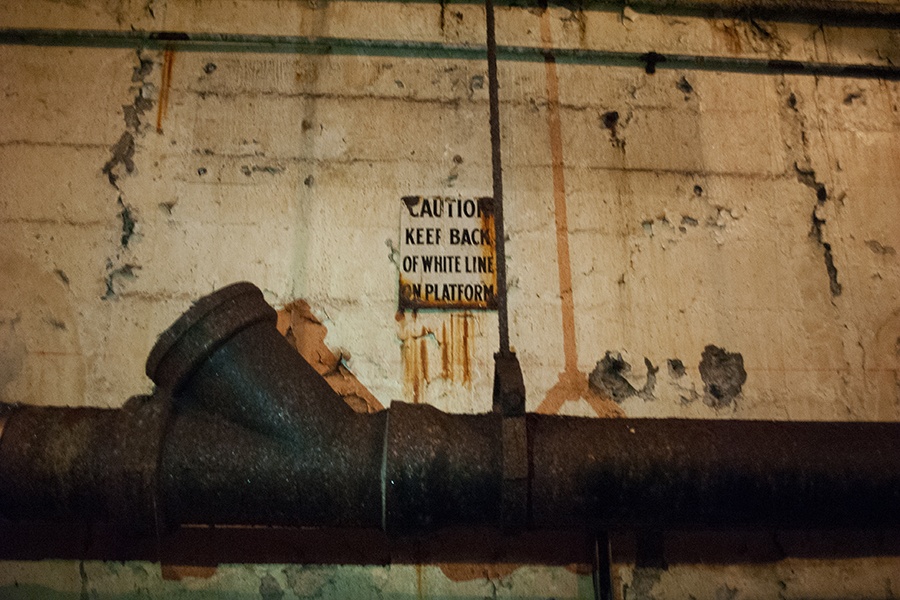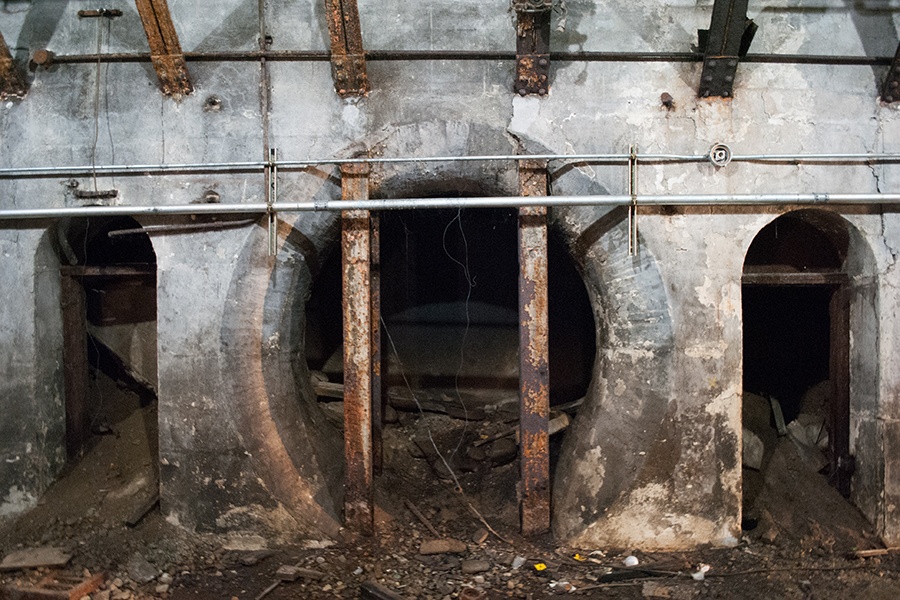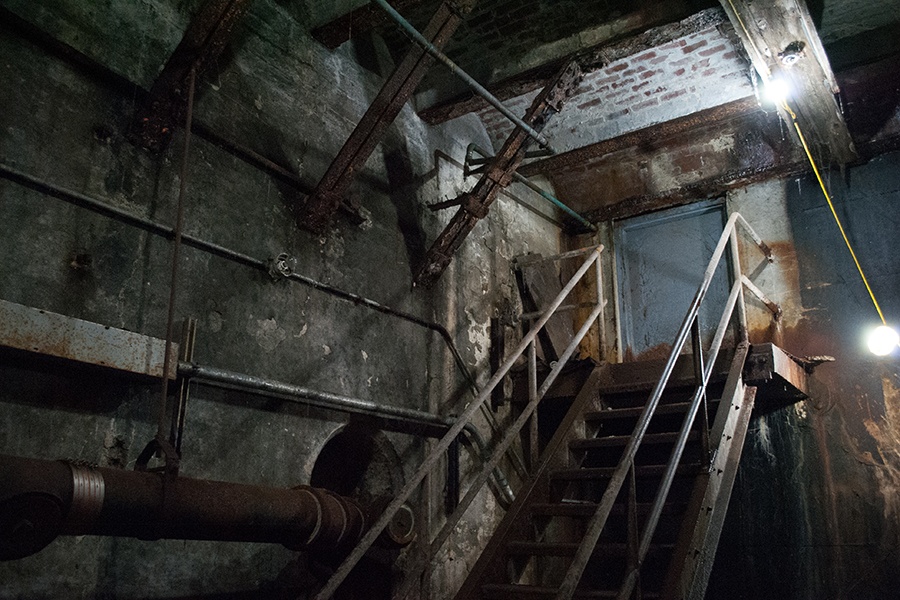 ---