The Ultimate, Comprehensive, and Accurate Ranking of Bears in Boston
The 13 bears of Boston, in order.
---
Take a look around. We are surrounded by bears. Bear logos, bear statues, CGI-animated character bears, ballet-dancing bears. You name it. There are just a lot of bears in and around Boston for one medium-size city, and it goes without saying that some of those bears are superior to the others and you gotta put all those bears in their place.
So here you are, a completely fair and necessary list of Boston bears, listed in the exact right order. You're not allowed to get mad at me for the list.
Here goes:
#13: The Nutcracker Nightmare Bear
What's left to say about the Boston Ballet's Nutcracker bear, a limber, fearsome, scraggly-pelted beast with a thousand-mile stare? This being the season of the beloved Nutcracker ballet, you've seen the ads, or maybe you've run into it in the flesh on the street, and you get the sense that being sort of terrifying is part of the bear's oeuvre.
The bear has even gone and made itself a meme long before we all met the googly eyed Hell-beast Gritty and learned of the internet allure of a furry mascot that's a little bit (or a lot) off. Its reach goes far beyond Boston. It's coming for you.
It's also ours.
the boston nutcracker ballet bear will never stop being a fucking Mood pic.twitter.com/hYEKzTsgV9

— he's a mean one, mr binch (@foleo_) October 10, 2017
#12: The Child-Eating Edward Gorey Bear
B is for Basil assaulted by bears … THE GASHLYCRUMB TINIES by Edward Gorey pic.twitter.com/5x5OBD9vnL

— Dr. Giallo (@Dr_Giallo) May 22, 2018
Dubbed "America's greatest goth eccentric," longtime Yarmouth resident Edward Gorey has some hardcore fans, so I feel like I might rub some of you the wrong way with the placement of this one, but it's my list. His murderous bears first appeared in The Gashlycrumb Tinies back in 1963, a book that is still widely available in Hot Topics everywhere, probably. What does it say about us that we continue to celebrate a pack of bears whose one and only act we know of is "assaulting" a young boy? I'm not sure I want to know.
#11: The Bear Ghosts That Haunt the Franklin Park Bear Cage
When the revitalization of the Franklin Park Zoo began in the 1950s, some parts of it, including this rusty and cursed bear pit, were kept out. You can still visit it at your own risk if you know where to look. Atlas Obscura has more of the details, but the thing you need to know is that if ghosts with claws and bone-crushing teeth are real, this is the place in the Greater Boston area you're most likely to find them. So, you know, take your chances.
#10: The Drizly Bear
Boston-based Drizly took the idea of having six-packs dropped off to your sorry ass at home, gave it a (very convenient, actually) app, and made it the best-known name in booze delivery. The local connection is that three Boston College grads founded it in 2012. The bear enters the equation in 2014, when the company underwent a rebranding effort and the red "Drizly Bear" with the white lettering was born.
They were clearly excited about this. "The new Drizly look, feel and brand voice convey 'The Joy of Drinking' through a fun new bear logo; a bold color palette; clean, modern designs; a cheeky, irreverent voice; and vintage photography, evocative of a simpler, less pretentious era," they wrote in an announcement.
"The Drizly bear logo," they continued, "is emblematic of strength, leadership and confidence."
It's a pretty cool label, but, I don't know. Chill, maybe?
#9: The Ted Bear
The two Ted movies are funny, sure, and if the rumors are true that a Ted 3 could be around the corner, I'll probably see it. But it's fine with me that, in Boston at least, a certain other local bear (who we'll get to eventually), has surpassed the original in popularity by wearing a Ted costume and making sweet, sweet music at T stops and rolling rallies, et cetera.
#8: The Stone Zoo Bear
Just a real-life bear at the Stone Zoo in Stoneham. Go see it if you want, or don't. It's totally up to you.
#7: The Eric Carle Bear
Eric Carle, who lived for many years in Northhampton, is famous for drawing the caterpillar in The Very Hungry Caterpillar, and he's a national treasure with a devoted fanbase. He could also draw a very nice bear.
#6: The FAO Schwarz Bear
After FAO Schwarz, the whimsical high-end toy store, went bankrupt and its Back Bay store closed, something had to be done with the 12-foot tall, three ton bronze sculpture of a bear wearing a red bow tie and cradling a pile of blocks in its lap, which had sat on Boylston Street since 1991. The story of how it ended up at the Tufts Medical Center back in 2004 is a delightful one. It could have been auctioned off for a hefty sum, the Tufts Daily wrote at the time, but the city under Mayor Tom Menino decided instead to move it somewhere it could be enjoyed by the masses, and put the decision up to a vote, and what the voters wanted was for the bear to bring smiles to sick children at the hospital.
#5: Blades, the Bruins Mascot
Blades has a new best friend. pic.twitter.com/t659ngcrqD

— Boston Bruins (@NHLBruins) February 14, 2018
Blades, a reliable and, apparently,"rugged," mascot for the Bruins first appeared in 1995, which the B's memorialized thusly in a poem called The Bear's Tale a few years back.
Once, there was a bear — a very special bear.

He was not special because he was very big.

Most bears are big, after all.

He was not special because he was brown. Most bears are brown.

No, by all accounts, our bear was special because of one trait.

He could not, or would not, hibernate.

When the weather got cold, and the other bears went to sleep for the winter, our bear stayed awake.

And why did our bear not hibernate? He loved hockey.
Hell yeah, Blades.
#4: The P-town Bear Week Bears
Once a year, the center of the world for bears—that is, burlier guys in the gay community who categorize themselves as such—is in Provincetown at Bear Week. Hats off to you, fellas, and all your body positivity and so on.
#3: The Teddie Peanut Butter Bear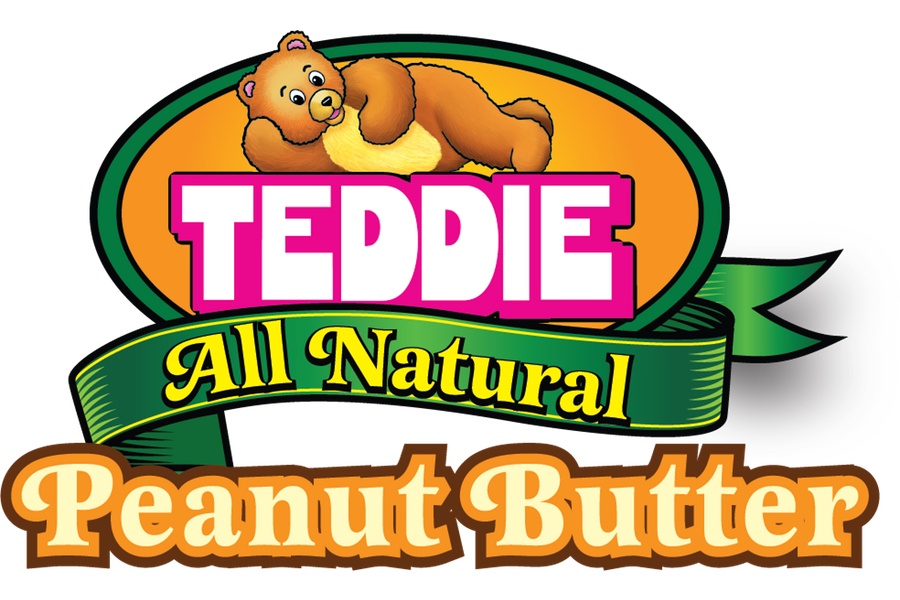 Another body-positivity icon, the Teddie Peanut Butter bear, is a fixture of New England grocery stores. My guy lets it all hang out on the brand's iconic glass jars, and the giant red-lettered sign atop the factory in Everett, which features the grinning Teddie bear in mid-stride, is one of that city's most beloved landmarks. Plus you can stop by Night Shift brewing, which is right across the street, and raise a glass to a real one. Solid bear.
#2: Orson the Polar Bear
They say imitation is the sincerest form of flattery (and Polar certainly knows a thing or two about imitators), but in this case (and only in this case), kidnapping has got to be up there. Anyone who's ever taken 290 through Worcester is sure to recognize Orson, the nearly 140-year-old seltzer company's orsine mascot, waving from atop the Polar facility's roof near the highway in giant inflatable form. It's gotten some unwanted attention over the years, including back in 1997, when a group of college students snatched it, touching off a monthlong bear-hunt. After public pleas to return it, a tip finally led police to the home of a 20-year-old college student, where Orson was found "deflated but unhurt." Polar has since beefed up security on the roof. Yes, he continues to be targeted with vandalism (people occasionally shoot arrows at him from the highway.) But look, this is the kind of heat you get when you're an icon.
#1 Keytar Bear
You already know.
The hardest-hustling busker in Boston, our man Keytar Bear has noodled his way to the upper echelon of street performers worldwide and turned his bear self into a valuable brand-booster. Look for him featured on cans of double IPA, in a video game, and in a commercial for a T-shirt company. I've been running into him for years now, and have had the chance to interview him a couple times, and he's one of the most fascinating people I've ever met. I walk past him once every couple months and the sight of him in his costume du jour gets me every time. He even got a shout out in a nice little profile in VICE recently. It makes me genuinely happy there are people outside Boston who don't know he exists yet and can still learn about the legend, bumps and bruises and broken legs and all. He's an ambassador for this city now, and is a purely benevolent presence in an often garbage world. Best bear in Boston.

---
---