News
Whitey Bulger Still Has Secrets to Tell
Where did all his money go? How did his murder go down? How did he elude capture for all that time? Casey Sherman and Dave Wedge are on the case.
---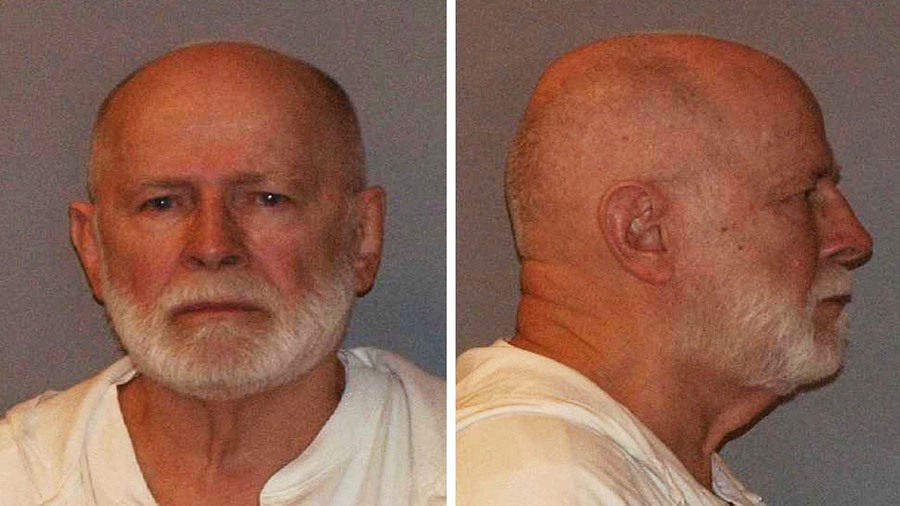 Six months ago, a gruesome act of violence brought James "Whitey" Bulger's long, violent, terror-inducing life to an end. But if you ask Casey Sherman and Dave Wedge, the writing duo behind some of this generation's defining books about Boston, this city is not yet ready to wash its hands of the notorious mobster. The pair has just signed a deal with Haper Collins imprint William Morrow to write a book called Misery Mountain: The Inside Story Behind the Pursuit, Capture and Killing of Mob Boss Whitey Bulger. It's slated to be published in 2020.
Sherman and Wedge have a long resumé: Recent successes include penning the Boston Strong, the book that inspired the 2016 marathon bombings movie Patriots Day, as well as landing on the New York Times best sellers list for the Deflategate tell-all 12:The Inside Story of Tom Brady's Fight for Redemption. In Boston magazine last year, they chronicled the downfall of a Brockton legend in The Rocky Road of Peter Marciano.
Now they're on a new mission. "We hope to write the final word in the Whitey Bulger saga," Sherman tells me. And given their track record—several of their projects have been turned into blockbusters or are in development for the big and small screen—there's a good chance Hollywood will come knocking. I reached out to Sherman this week to see what they have in the works.
After all this time, does Whitey Bulger really still have secrets left to tell?
He certainly does! His murder is still shrouded in mystery: How was he killed? Why was he killed? There are a lot of holes in his pursuit and capture over 16 years. We're already talking with sources in the FBI and U.S. Marshals Service and investigators who were working on the case, and identifying sightings that haven't been written about, and didn't come up in his trial. These are all heavily sourced and vetted stories that I think are going to help shape and tell the Bulger story in total.
So there are still Bulger scoops out there, even now that he's dead?
When we wrote 12 after Deflategate, all we heard was "there's nothing left to that story." Everybody thought the bones were picked over. Yet the first day our book hit stands we broke news that was national: Roger Goodell had given Tom Brady the opportunity to vacate his four-game suspension, pay a million dollar fine, and throw the equipment managers under the bus and Brady wouldn't do that.
With the Bulger story, there is still so much that is still unresolved. Where is all of the missing money? He had millions. There was only $800,000 that was ever recovered from his apartment in Santa Monica. These are the types of questions that we're working very hard to find answers to.
Why are you so drawn to Bulger?
I lived in South Boston in the early 1990s, right in the heart of Bulger's neighborhood. I had the opportunity to meet him once or twice. He'd never remember who the heck I was, but I had been in his presence. One of his drug dealers was a next door neighbor of mine named John "Red" Shea. Now imagine a bunch of college kids from Northeastern and BU living in a place like this when all of the shenanigans were happening in South Boston as a young journalism student. Now I'm circling back 30 years later with the ability and the knowledge and the experience to tell the story the right way.
Kind of like how a generation of Boston journalists came up during the Marathon bombing.
Exactly. And we wrote Boston Strong, but will that be the final word on that story? We hope not!
What popped into your head when you found out he'd been killed?
You know, it's a fitting end, quite frankly, to a man who built his life around terrorizing others. That's my instinct. The second thing that pops into my head is the mysterious circumstances around his jailhouse beating. He was given two life sentences. He was not given a death sentence, per se, but he got it. And somebody does have to answer for that, whether or not you have any respect for Bulger at all, and we certainly don't. Questions need to be answered with regard to the federal prison system.
Bulger's girlfriend Catherine Greig could be out of prison next year. What are you hearing about her?
She's been a model inmate from everything that we've heard. Whether or not she's going to talk at some point, we don't know. We're certainly pursuing avenues to engage with her or engage with people who knew her, because she has a story to tell as well. She was the watchman for an elderly retired gangster for more than a decade, when he could barely protect himself. We're already peeling the onion back on her life both before she was on the run, during her years as a fugitive and what her life has been like in prison.
What are you doing with the new production company you founded last year, Fort Point Media?
We can now take our material directly to television and motion pictures instead of selling it to a middle man. So we're very excited about that and, again, even though Black Mass has been put on screen there is still a certain fascination with gangsters like Bulger, like there is with Al Capone or Bonnie and Clyde. The fascination doesn't ever seem to be quenched, so there will always be a story to tell whether it's on the written page or on the screen.
Hypothetically speaking, who would you love to see play Whitey Bulger in a movie about this?
Woody Harrelson would make a great Bulger. I just saw him in The Highwaymen on Netflix, which is about the two men who pursued Bonnie and Clyde, and he was fantastic. He's certainly somebody who I think has the menace with also a certain innocence to him. Many people who walked by Bulger in Santa Monica for years knew him as Charlie Gaskow, and certainly couldn't believe that he had the capability to cause the harm that he did.
---
---