Peek Inside the New Boston Location of the Wing
The female-focused co-working space has arrived in Back Bay.
---
Perhaps you've seen the slogans, "The world was built for men, the Wing was built for you," wheat-pasted around town and wondered what the heck the ad was selling. Or maybe you've been aware of the female-focused coworking space, founded by Audrey Gelman and Lauren Kassan, since 2016 when the first one opened in the Flatiron in New York City and have watched city after city get their very own, wondering if Boston would ever be next.
Wonder no more, fans–this morning the Back Bay welcomed its very own 10,500 square foot Wing on the 15th and 16th floors of 699 Bolyston St. The build out was done by female-owned and operated Elaine Construction with Instagram-worthy interior design by Laetitia Gorra.
Each detail of the space is as thoughtful as it is beautiful. Custom-designed furniture has heights to match the average height of women with fabrics that won't be irritating to bare legs in a dress. A fully digitalized and catalogued lending library covers one wall in the main room, and features over 2,000 titles arranged by color, written by women and curated in part with Brookline Booksmith. Other walls feature rotating artworks for sale, selected by in-house curator Lolita Cros, all by local female-identifying and non-binary artists.
The two floors feature a variety of spaces for both professional and personal use. There are two large conference rooms, named after real life trailblazers Josephine St. Pierre and Ruby Foo, phone booths named for fictional heroes Jo March, Addy Walker and Lois Lane, and a quiet room with those adorable green table lamps like you see at the Boston Public Library. Workstations throughout range from communal tables to loungey couches to small tables equipped with Bose headphones if your neighbors get too chatty.
Floor-to-ceiling windows offer pleasing natural light, stunning views of the city, and the feeling like you're quite literally on top of the world. The room is always set to 72 degrees, not the usual frigid temps typically found in over air conditioned offices, but if you do get chilly, there are cozy blankets. And if you forget your laptop, don't worry, there are some to borrow.
In need of a refresh before a nighttime event? Beauty rooms have large showers, robes, and lockers like you find in spas, as well as fully stocked shelves with all of the products you would ever need from Pantene to Glossier to Chanel. A mother's room has milk bags, a pump, wipes, creams, and a fridge for storing milk. And if you ever get hungry or thirsty, there's an on-site café called the Perch that serves coffee and tea as well as a made-to-order menu, and cocktails. Not a fridge of free beer, but proper cocktails.
Oh, and one more thing. There is a patio. I repeat, there is a patio.
For those less familiar with the brand, the Wing is more of a movement than simply a competitor to WeWork. Even more impressive than the physical space is the virtual one that each member gains access to—a network of over 8,000 women. The mission of the Wing is not merely to provide a place for ladies to get work done, but to create a community that will bolster the professional, civic, social and economic advancement of women.
To that end, there are events and workshops happening each week from support groups to salary negotiations to financial planning workshops. Even more exciting are the incredible speakers that are hosted. Past guests in other locations have included Meryl Streep, Tina Fey, Hillary Clinton, and Jennifer Lopez. Rumor has it that all of the female presidential candidates will be making stops at the Boston Wing on the campaign trial.
Sound interesting? A membership costs $185 a month, which grants you access to the beautiful new location, as well as the online community, and for $250 a month, you can get an all access pass that provides entry to the other seven locations across the country. Get a glimpse of the new Boston Wing in the photos below.
The Wing is located at 699 Bolyston St., Boston, and is open from 8 a.m. to 9 p.m. on Monday through Friday and 10 a.m. to 6 p.m. on Saturday and Sunday. For more information visit the-wing.com.
---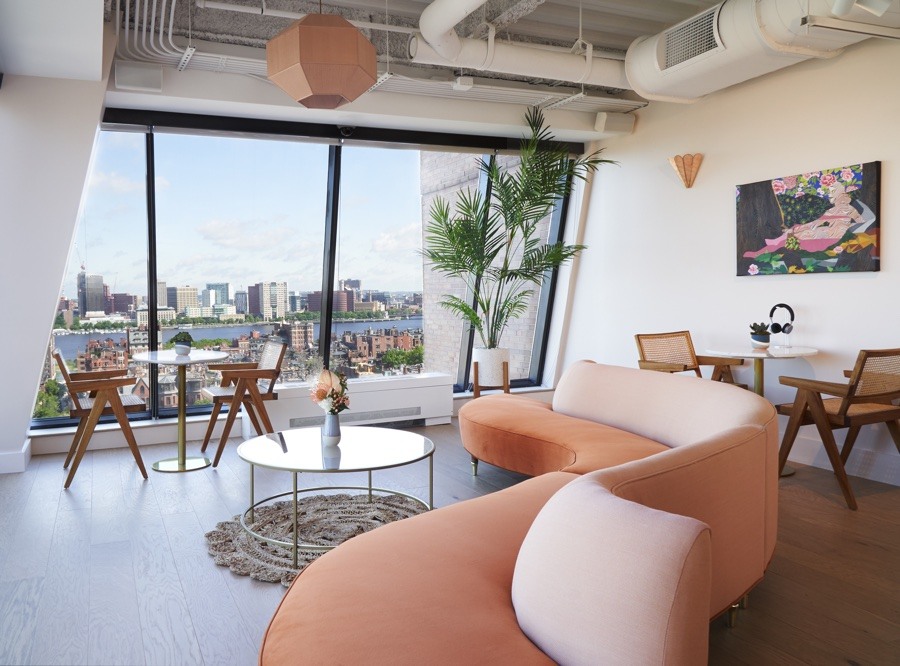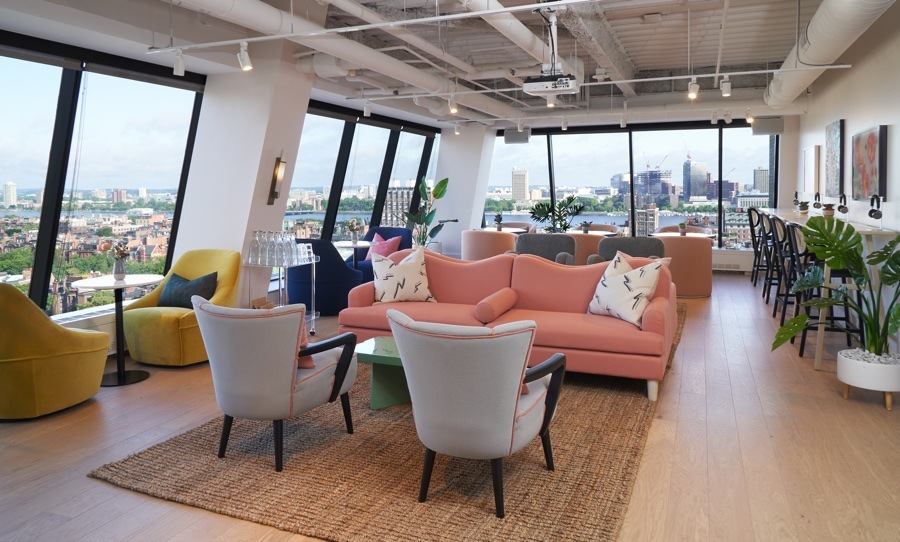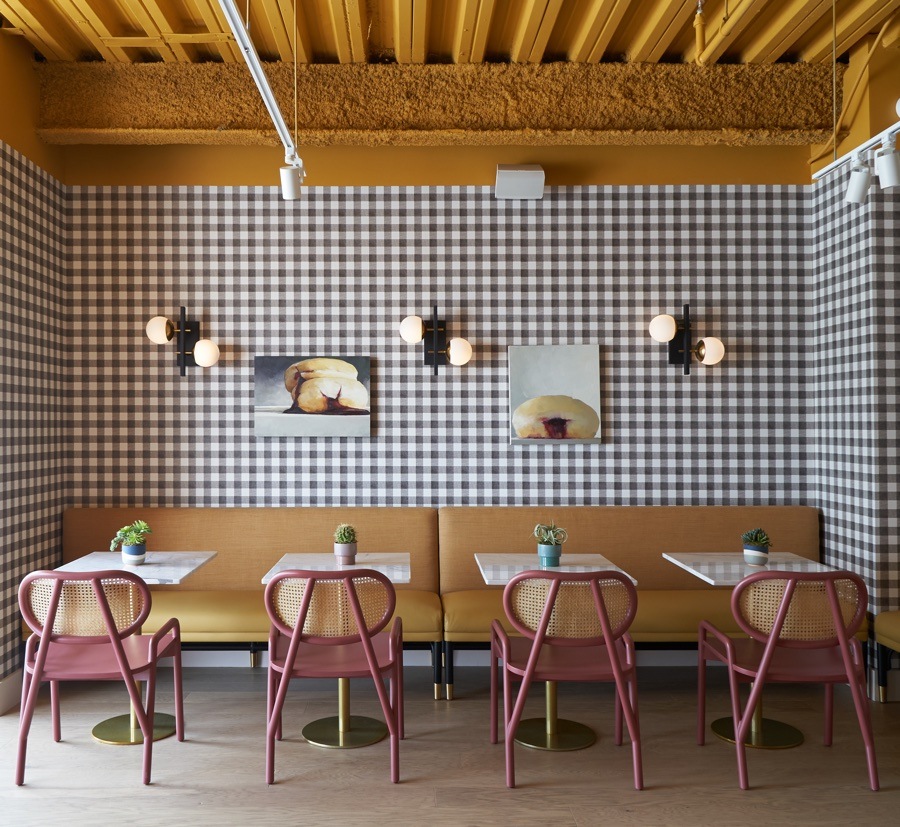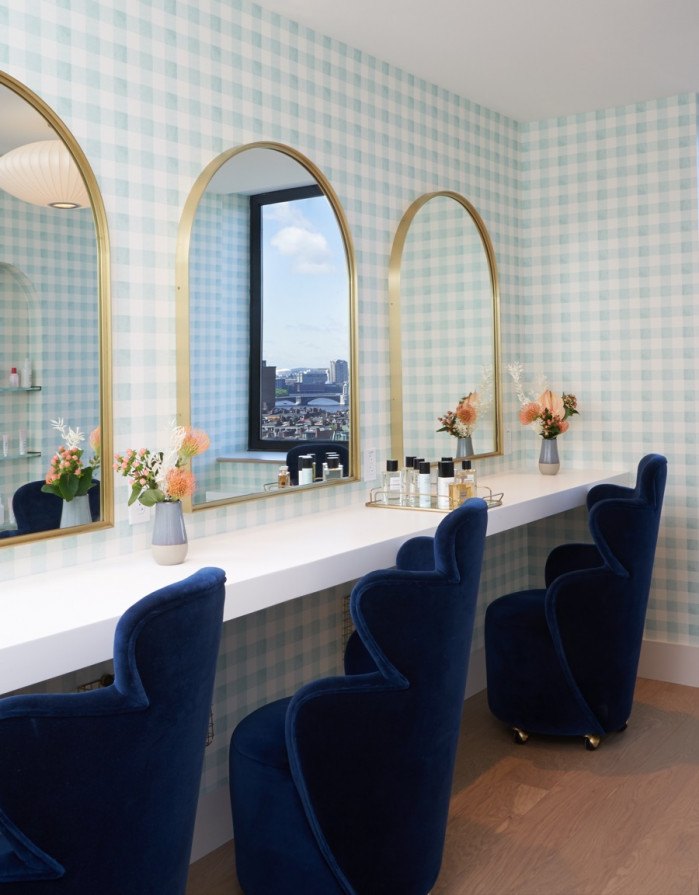 ---
---