Politics
A No-Nonsense Guide to the Mass. Primary Elections
A who's who of Congressional hopefuls across the state.
---
It's no secret that Massachusetts loves its incumbents. However, the Democratic Party is changing—and as the party's agenda has shifted further to the left, some are starting to wonder if it's time to see some fresh faces representing the Bay State in Washington. Progressives are making a splash on the national stage, and local lefties—perhaps emboldened by Ayanna Pressley's daring primary victory over established incumbent Mike Capuano last year—are taking note. Who's thrown their hats in the ring so far? Everyone from memoirists to social justice activists to tech entrepreneurs to video gamers. Here's your guide to all the Congressional hopefuls who have declared their candidacy so far, and the politicians they're hoping to unseat.
Jump to a lawmaker:
Sen. Ed Markey
Rep. Richard Neal
Rep. Jim McGovern
Rep. Joe Kennedy III
Rep. Seth Moulton
Rep. Steve Lynch
The Incumbent: U.S. Senator Ed Markey

Represents: Massachusetts
First elected to Senate in: 2014
Running for reelection? Yes.

Currently: A partner at Boston law firm Lichten & Liss-Riordan.
Known for: Leading high-profile workers' rights cases against corporate giants like Starbucks, Harvard, American Airlines, and most famously, Uber.
How she's standing out: Liss-Riordan is positioning herself as the "sledgehammer" to the status quo, citing her litigation record as proof of her commitment to women and working class families.  A political outsider, she isn't afraid to be bold where the 73-year-old incumbent has balked—Liss-Riordan has called for the repeal of the Second Amendment while Markey still advocates for "common-sense" gun legislation, and she is in favor of impeaching the president, a move that Markey stops just short of.
Currently:  A corporate executive turned author turned motivational speaker.
Known for: The New Bedford native is a BC grad and business whiz, with a résumé of executive-level roles at corporations like Walgreens and Monster.com. You may also know him by his memoir, A Chance in the World.
How he's standing out: From a policy perspective, the differences between Pemberton and Markey are fairly minor: Pemberton supports impeachment of Trump while Markey does not, but Markey has been more vocal than Pemberton in supporting progressive policies like the Green New Deal and Medicare for All. The big difference between the two candidates, Pemberton says, is that his lived experiences could bring a new and valuable perspective to the Senate that Markey cannot replicate. The child of an interracial couple, Pemberton lost his mother to alcoholism and his father to gun violence, and lived the majority of his childhood in foster homes, where he faced abuse. Unlike Markey, Pemberton knows "first-hand what it is like to be one of the people Washington has forgotten," according to his campaign website.
"I don't see this race as a choice between me and Ed Markey," Pemberton says. "His legacy and his commitment is an honorable one and has been an important one. At the same time, here in Massachusetts, we are aware of the time for a new generation and new voices who come with a very different set of expectations and, in my case, a different set of life experiences."
(Unofficial) Challenger: Rep. Joe Kennedy III
For weeks, Kennedy has been cagey about a possible Senate run, hosting events and releasing statements that come just shy of announcing his candidacy. However, Boston Globe reported Sept. 18 that the 38-year-old Congressman plans to formally announce a run on Sept. 21. "I hear the folks who say I should wait my turn, but with due respect — I'm not sure this is a moment for waiting," he wrote in an August Facebook post. "Our system has been letting down a lot of people for a long time, and we can't fix it if we don't challenge it. I've got some ideas on how to do that."
The Incumbent: Representative Richard Neal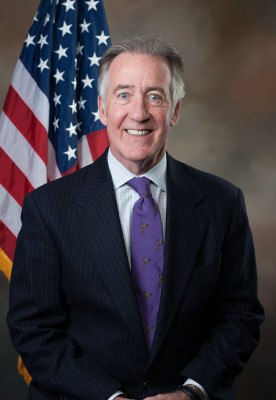 Represents: Massachusetts' 1st District, which includes Springfield, West Springfield, Pittsfield, Holyoke, and Westfield.
First elected to the House in: 1988
Running for reelection? TBD.
Currently: The mayor of Holyoke.
Known for: Defeating an incumbent and taking on the role of mayor straight out of college, at age 22.  He's also the first openly gay person to serve in the role.
How he's standing out: Rep. Neal has found himself at odds with progressives over the past year: As chair of the House Ways and Means Committee, the 70-year-old was slow to request Donald Trump's tax returns, and he has also drawn criticism for his moderate approach to taxes and healthcare and his acceptance of corporate donations. Morse, on the other hand, is a vocal supporter of progressive policies—he was the first Massachusetts mayor to endorse legalizing recreational marijuana, and even suggested Holyoke could become a hub for the cannabis industry—and he is refusing to take any money from corporate PACs.
The Incumbent: Representative Jim McGovern
Represents: Massachusetts' 2nd District, which includes Worcester.
First elected to the House in: 1996
Running for reelection? Yes.
Watch Guhbye, Saynta Mawnicuh Drim from CinemaBun on www.twitch.tv
Update: As of August 23, Miller has indicated she is suspending her campaign, saying "The longer this goes on, the more I feel like it's not the right thing for me."
Currently: A Twitch streamer and a member of a band called "Coney Island Disco Palace."
How she's standing out: Miller's campaign strategy is certainly…unconventional. She doesn't seem to have a campaign video or website, and is primarily getting the word out about her campaign through streams on the website Twitch, where users can chat with others while playing video games. "I…want to know what your campaign strategy is, you've been at this for a month and you have no fliers, no website, no campaign staff and you live in a pretty large district that's going to require you to travel a lot," a user by the name of geass_railfan_titan asks in Miller's most recent stream, seen above. "I mean, yeah, you're right," Miller responds, while playing the video game "Life is Strange." "My campaign strategy is knocking on doors and sh*t." 
The Incumbent: Representative Joe Kennedy III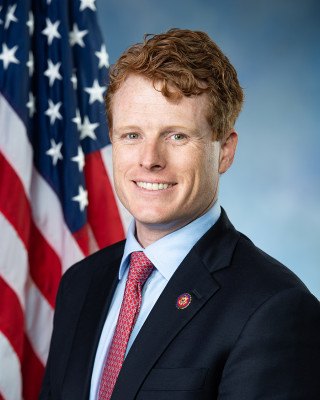 Represents: Massachusetts' 4th district, which includes most of Plymouth county and the south coast.
First elected to the House in: 2012
Running for reelection? He will likely run for Markey's seat instead.
Currently: State treasurer. While Goldberg has not yet announced her candidacy, State House News reports that she has filed papers to create the "Deb Goldberg for Congress Committee."
Known for: Her background as a businesswoman and an elected official.  A Harvard Business School graduate, Goldberg worked for Stop & Shop Companies Inc. and then served on the Brookline Board of Selectmen before becoming treasurer. She has also been heavily involved in local philanthropy.
Eid Mubarak عيد مبارك to all our Muslim neighbors! This is our time to celebrate with community, to honor the sacrifices we make in the pursuit of justice for all, and a more perfect union. #eidmubarak #cd4 #mapoli #IhssaneForCongress pic.twitter.com/VEXyPSzviz

— Ihssane Leckey (@ihssaneleckey) August 11, 2019
Currently: Before leaving her job to work on her campaign, Leckey was a Federal Reserve special examiner and a prolific racial and social justice activist.
Known for: Being an outspoken advocate for women and immigrants. Leckey, who herself immigrated to the U.S. from Morocco at age 20, has spoken freely about how her immigration story informs her platform. "I always had this idea that the U.S. is the land of the free, the US is where I will have that safety, and where I will have the equal opportunity," she told DigBoston. "There were more opportunities than where I was in Morocco, but there were not equal opportunities. I came and became poor again."
How she's standing out: As a Democratic Socialist, Leckey is running to the left of Kennedy. She told NBC Boston that she would embrace issues like Medicare for All, free public college, and the Green New Deal with more vigor than the incumbent has.
"I believe he added his name [to the Green New Deal]," Leckey tells NBC. "There's a big difference between leading a movement and adding a name."
Currently: While she has not yet released a statement, Mermell resigned from her position as president of The Alliance for Business Leadership on September 18 in order to run for Kennedy's seat, sources "close to Mermell" say.
Known for: Her work with The Alliance for Business Leadership, but also her stint as Gov. Deval Patrick's communications director and her position on the Brookline Board of Selectmen from 2007 to 2013.
How she's standing out: While her run is not yet official, one can speculate that her platform would mirror some of the issues she has focused on as president of the Alliance, like housing, clean energy, and transportation.
The Incumbent: Representative Seth Moulton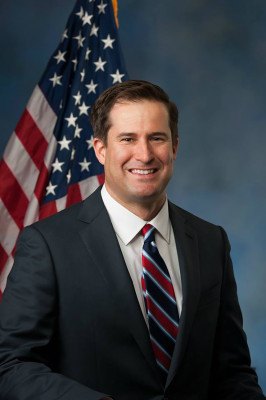 Represents: Massachusetts' 6th district, including the North Shore and Cape Ann.
First elected to House in: 2014
Running for reelection? Yes, now that his presidential campaign has come to a close.

Currently: Executive Director of the Maternal Mental Health Leadership Alliance.
Known for: Her activism in the women's health sphere, winning insurance coverage for screenings through the North Shore Postpartum Depression Task Force, fighting for more funding for resources for new mothers through the Ellen Story Commission on Postpartum Depression, and eventually starting her own consulting firm, Effie's Grace, through which she advocates for women's health policy.
How she's standing out: Five years ago, Belsito volunteered on the campaign of Rep. Moulton's Republican challenger, Richard Tisei. Now, she faces off with Moulton again, this time as a fellow Democrat. Belsito has been a vocal critic of the presidential hopeful, saying that Moulton has failed to prioritize Massachusetts and the 6th district during his national campaign and that his attacks on Elizabeth Warren were inappropriate.
"The emphasis of Mr. Moulton is not on our district," Belsito told the Salem News. "During a time where we are being desperately underrepresented, he has chosen to single out and attack our own sitting U.S. senator, seeking to score political points, which exemplifies his disconnect from our district, and our Commonwealth."
Even Belsito's campaign hashtag is a jab at Moulton: #6thOverSelf.
Dear @VarshPrakash & @SaraBlazevic,With @SunriseBoston as the best witnesses ever,I was honored to take @sunrisemvmt's #GreenNewDeal Pledge & committed to taking ZERO donations from fossil fuel,because #ClimateCrisis is real & we must all do everything we can to stop/reverse it pic.twitter.com/JHnwJx2vy3

— Mulcahy for Congress (@aVoice4MA6) August 1, 2019
Currently: A scientist and inventor with a particular interest in coastal ecology.
How he's standing out: According to his website, Mulcahy felt compelled to run after reading several alarming scientific reports on climate change and becoming increasingly frustrated by the current administration's inaction.
"I am not a single-issue candidate by any means but as you can see from how many of my issues concern climate, climate itself is not a single issue," he writes on his website. "My wife and I are blessed with twin two- year-olds…Ten years from now, when they ask us if we did everything we could to help, we want to be able to say to our children, 'Yes, yes we did.'"
Currently: A Salem City Councilor.
Known for: Founding Lantern Financial LLC, a financial planning firm for young people, and Run for Our Lives, a nationwide online network designed to encourage women to run for office.
How she's standing out: Peterson's financial planning expertise is a key part of her platform. "I have spent my career as a financial planner and local elected official helping individuals and communities navigate systems that weren't built for us," she writes on her website. "I want to take this fight to Washington which is why I am running for Congress and I am bringing you with me."
The Incumbent: Representative Steve Lynch
Represents: Massachusetts' 8th district, including Quincy, Brockton, and parts of Boston.
First elected to House in: 2001
Running for reelection? TBD.
Currently: Co-founding Giant SpaceKat, an independent technology firm in Dedham.
Known for: Wu's name became nationally-known after she was targeted by the alt-right—including a group led by Steve Bannon himself—in the GamerGate movement, receiving death threats, getting doxxed, and eventually having to flee her home in Arlington. Wu also ran a longshot campaign for Lynch's seat two years ago and earned 23 percent of the vote.
How she's standing out: This year, Wu is coming back to the ballot with renewed vigor. She hired a campaign consultant who is acting as her press secretary, and she has been bold and vocal on Twitter, criticizing Lynch for his reluctance to call for Trump's impeachment and his "incremental approach to climate change."
---
---