News
Short Term Predictions for Boston's New Normal
From grocery delivery and masks to dinner parties and the future of fun: Experts predict what you can expect in the new normal—and when to expect it.
---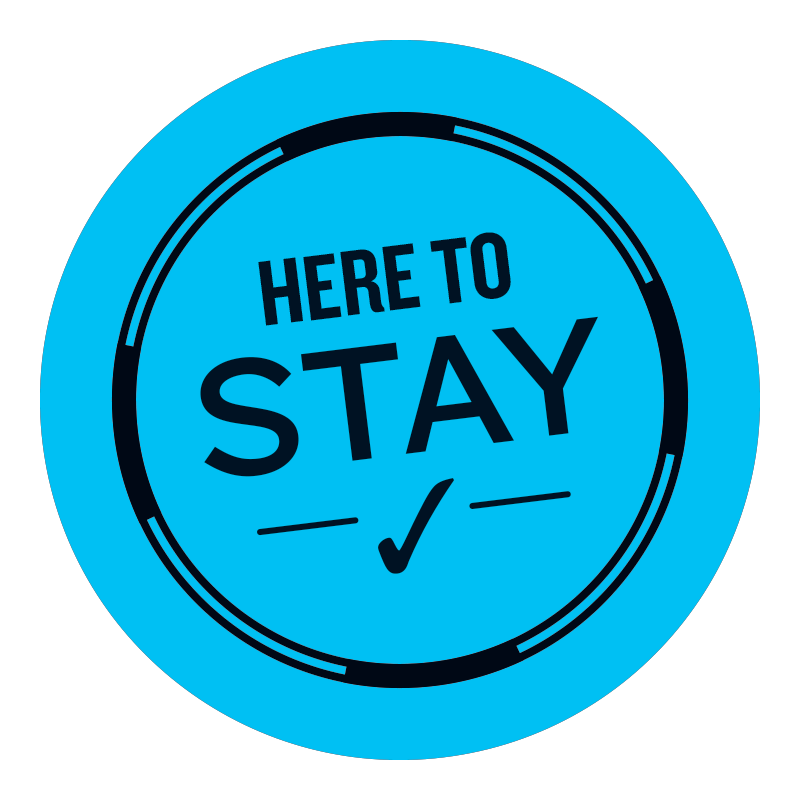 Grocery Pickup and Delivery
Will we ever see the inside of a Roche Bros. or a Stop & Shop again? Grocery delivery and curbside pickup became a lifeline to many from the first days of COVID (remember waking up early to score a delivery window?), and now that shoppers can use their SNAP benefits online in many states—including Massachusetts—the ultra-convenient trend "should continue to grow," says Brian Houghton, senior VP at the Massachusetts Food Association. Cash-strapped restaurants that started selling farm-fresh produce and artisanal groceries, meanwhile, will continue doing so post-COVID, predicts chef Tracy Chang, who currently offers more than 200 items for contact-free pickup at her Cambridge restaurant, Pagu, and delivers groceries to vulnerable communities through her new nonprofit, Project Restore Us. "We'll continue to see this across the city," she says.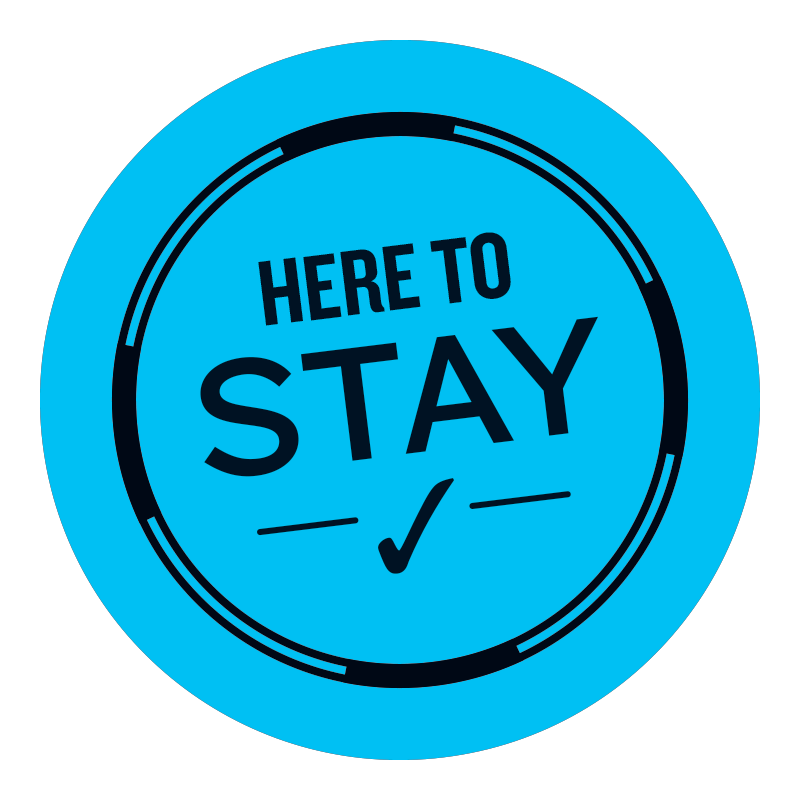 To-Go Booze
Mercifully, the Nanny State has taken a year off from enforcing some of Massachusetts' more punitive alcohol prohibitions, finally allowing restaurants to sell takeout beer and wine—and, after a little additional convincing, cocktails—to make up some of the revenue that's been lost during the pandemic. And guess what? As long we don't start acting like a gaggle of unruly teenagers raiding Dad's liquor cabinet, we might be able to keep those new allowances, says state Representative Aaron Michlewitz, who first proposed the Beacon Hill bill that colloquially became known as "Cocktails for the Commonwealth." The tipples-to-go provision is set to expire at the end of Governor Charlie Baker's emergency declaration, but Michlewitz thinks there's a good chance that legislators will be willing to extend it long-term, considering the boon to restaurants. Could the state's much-loathed ban on "happy hours" be next to go? No promises, but "I think everything should be on the table for conversation," Michlewitz says. We'll drink to that.
"BYO Dinner" Parties
In the beforetime, asking dinner-party guests to bring their own meal and utensils would have been akin to asking them to wander through a park or the nearby woods to hunt their own food—a major entertaining faux pas; during COVID, though, it became a must. Thankfully, we can expect this trend to vanish as quickly as it arrived, says Jodi RR Smith, president of Mannersmith etiquette consulting. Picnics are one thing, but "if you're going to be eating inside the house, the host arranges the food," she notes. As time goes on, more and more restaurants will be happy to help those hosts by making dinner-party house calls; in fact, lauded restaurateurs Tim and Nancy Cushman have already launched O Ya at Home, which re-creates the elaborate omakase chef Tim serves at Boston's legendary Japanese restaurant, right down to the sophisticated sashimi, top-tier Wagyu, and fine sake pairings. He'll even bring the hand-thrown dishes. The best part? You won't have to wash 'em.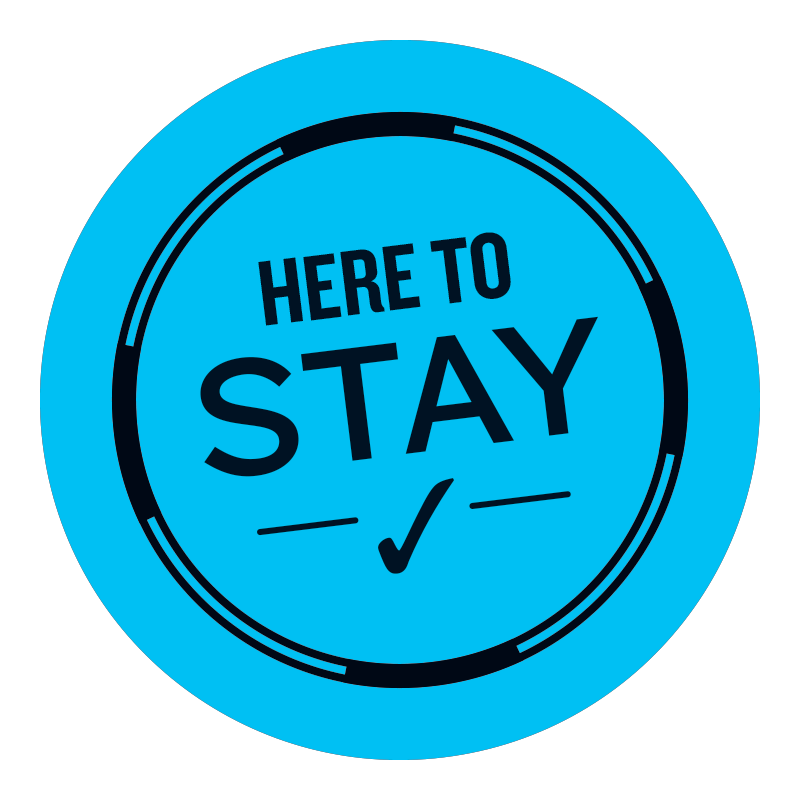 Building a More Equitable Boston
Promises are easy to make, and following a year of energized racial justice demonstrations and a pandemic that highlighted stark public-health disparities, everyone from city officials to corporate CEOs vowed to listen, learn, and do the overdue work of responding substantively to demands for equity. Will those commitments finally be kept? Yes, says A-list executive thought leader Colette Phillips, whose communications firm was contracted by the city—alongside another Black-owned creative agency, Proverb—to craft a new $2 million tourism campaign, dubbed All Inclusive Boston, to economically empower more businesses in communities of color; amplify the attention paid to historically multicultural neighborhoods such as Nubian Square; and, in the process, reshape our city's thorny reputation when it comes to race. Phillips sees the campaign coming at a particularly powerful moment as Boston's first Black and female mayor, Kim Janey, takes the helm. "We're leaving behind the old Boston that people view as racist and unwelcoming, and emerging as a more culturally diverse and welcoming city," Phillips says. "Boston is coming of age."
Masks
Though many medical professionals would actually love to see mask-wearing remain a standard public health recommendation in certain circumstances (consider the dramatic decline in flu cases this winter), few are optimistic about Americans adopting the idea for the long haul. "Masks have become so politicized that the science behind them has often been lost," says Boston Medical Center's Katherine Gergen Barnett, who has spent the past year writing and speaking extensively about the pandemic and its impacts. She expects they'll start coming off once 80 to 90 percent of Americans have herd immunity through infection or vaccination, a number she predicts we'll hit near the end of this year or in early 2022. Even if we're eager to rid ourselves of these culture-war totems, there's at least one thing she hopes we'll refuse to toss aside: our sense of shared responsibility for keeping one another safe. Oh, and hand-sanitizer stations. Those can stay, too.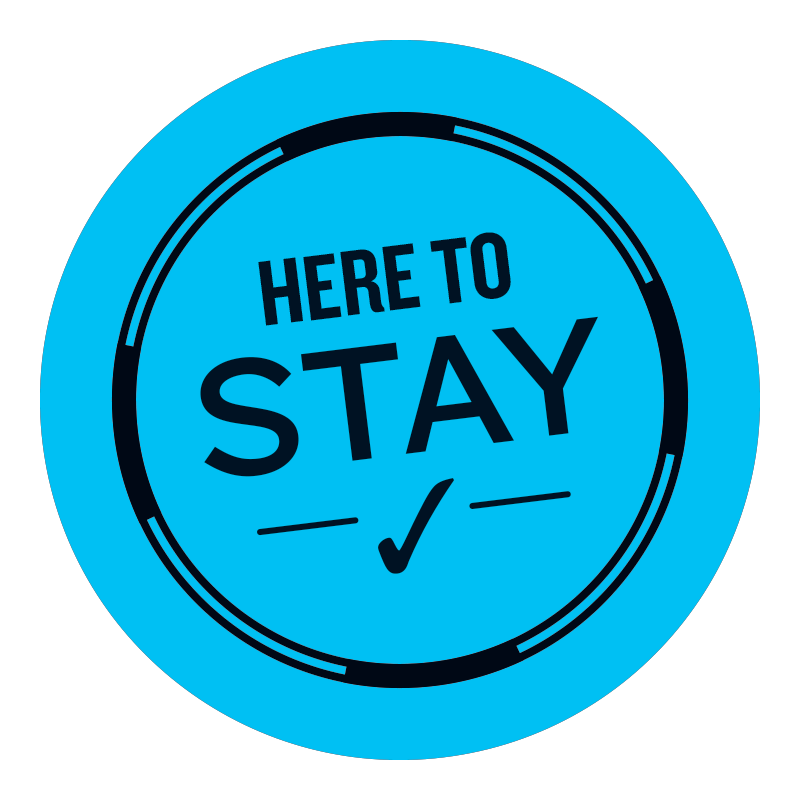 Restaurant Dining
As vaccinations increase and pandemic restrictions relax, will Bostonians rush to the buzziest hot spots, or will we still be too anxious about crowded dining rooms to abandon our newly expanded home-cooking and DoorDash skills? Bet on the former, says Massachusetts Restaurant Association president and CEO Bob Luz, who points to recent surveys showing that more than two-thirds of adults are eager to dine at restaurants more often. "Everybody will want to get out. Not everybody can get on a plane and go away, but everybody has the ability to go out and reconnect at a restaurant," he says. Despite enduring a devastating year, chefs such as Tony Messina of Uni echo that optimism for the near future. "I think there'll be a resurgence of diners ready to splurge on anything that doesn't involve sitting at home," he notes.


IRL Hotel Check-in
With travel still down, Boston-area hotels are relying on locals looking for a change of scenery to help them fill rooms in 2021. If you do book a staycation this year, though, don't expect to stop at the front desk as usual: Experts say the trend of touchless check-in and contact-free concierge service is only going to accelerate post-pandemic. "Much like using the famed Star Trek teleporter, guests can now be 'beamed up' and into their room with a simple cell-phone app," explains Gary Johnson, president of AIA CambridgeSeven, the architecture and design firm behind Four Seasons One Dalton, New England's tallest hotel and residential building. In the future, he believes "smartphones will become integral" to ordering room service, scheduling spa services, retrieving cars from the valet, and much more, "without ever touching a hotel phone or keys." Note to self: Pack an iPhone charger.
Buffets
Will bigger sneeze-guards be enough to bring back buffet dining? Don't bet on it, says Jeff Caldwell, executive director of hotel operations at Encore Boston Harbor. "I don't think buffets are coming back," he predicts. They won't return to the Encore, anyway, which will replace its once-grand buffet with a TBD concept. That's no surprise, really: Across the country, buffet-based restaurant chains have filed for bankruptcy during the pandemic, and even Vegas casinos—famous for embracing the all-you-can-eat format—have been swapping out their self-serve eateries for traditional restaurants. Perhaps you'll still spot the occasional breakfast buffet at an all-inclusive resort, Caldwell allows, but the chances that your favorite smorgasbord will survive look slim: "Between the overhead costs and a public that is more aware of how illnesses spread," Caldwell explains, "I see it being difficult for anyone to operate a buffet, or at least a three-meal-period buffet."


Convention Tourism
Bostonians tend to think of convention attendees the way we think of undergrads: Sure, we appreciate the peace and quiet when they're not here (sidewalks seem so much wider!), but ultimately, we love the energy—and, of course, the economic boost—they bring to our city. Unfortunately, now that companies have grown comfortable with cost-saving virtual and hybrid conferences during the pandemic, it looks like those khaki-clad tourists with fanny packs may not be back for a while: The Greater Boston Convention & Visitors Bureau projects we'll probably be without major international business travel until close to 2025. For local businesses that rely on big bucks from out-of-towners, this will be one of the hardest blows they've ever been dealt. After all, says GBVCB president and CEO Martha Sheridan, "The aftermath of 9/11 and the Great Recession of 2008 to 2009 did not involve the same insidious erosion of traveler confidence that COVID-19 has caused."


Crowded Gyms
Even if the social appeal of fitness classes still entices a slew of dedicated buff bodies, you probably won't have to wait for an open treadmill if you hit the gym in the near future. After all, says Chad Flahive, national manager of education and training at Equinox's Seaport outpost, the WFH era has eliminated most of the weekday crowd. Add a general aversion to indoor spaces where people pant heavily, and it's no wonder sales of home fitness equipment have more than doubled over the past year. To stay competitive, gyms will want to move classes outdoors, amp up services such as nutrition coaching, and include digital workouts—ideally videos that star local trainers—in their memberships. Because when it comes to hitting the weights with others, Flahive notes, "I think people are still a little bit cautious."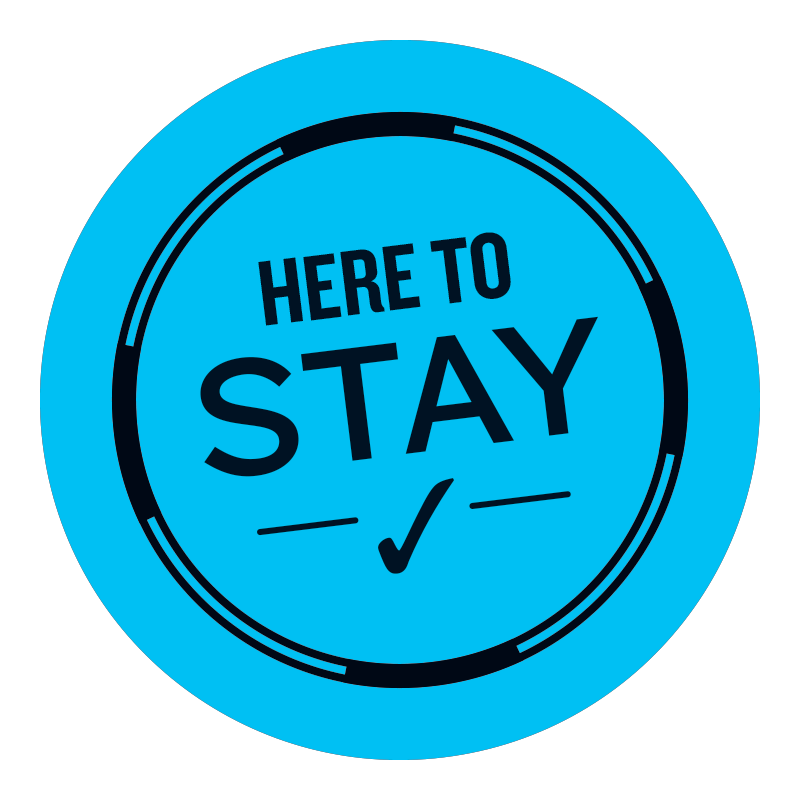 Virtual Theater
Darkened Boston-area theaters have had to rely on innovative digital experiences for survival over the past year (see: the ART, which recently mailed secret packages for viewers to unbox at home before tuning into the magic show The Conjurer's Club). Although many arts organizations hope stage lights will flicker back on in time for the fall season, don't expect them to call "curtains!" on online presentations anytime soon. ArtsEmerson executive director David Howse, for example, is currently working on programming that would include both in-person and digital experiences. Though nothing can replace live theater, he believes virtual performances will endure, in part, because they can help make the arts more accessible to—and reflective of—marginalized communities. "I hope this isn't a moment," Howse says. "I hope it's a movement."


Large Lunch Crowds in the Financial District
Sometimes you want to go where everybody knows your name, but unfortunately, even landmarks like Cheers at Faneuil Hall have had to close now that so many Financial District workers are telecommuting. And with remote arrangements expected to remain far more flexible than before, the neighborhood could feel "emptied out" for a while, predicts urban design scholar Max Grinnell. Considering that office vacancies in downtown Boston recently reached a seven-year high, according to commercial real estate advisory firm Newmark, it's easy to understand why Grinnell—in addition to many of the area's struggling brick-and-mortar business owners—believes that the Financial District could be a bear market for a while. "The Financial District's coming alive in the past 15 years was based on lots of people with disposable income churning around there," Grinnell says, so "I think there will be a couple years where it's going to be really, really tough."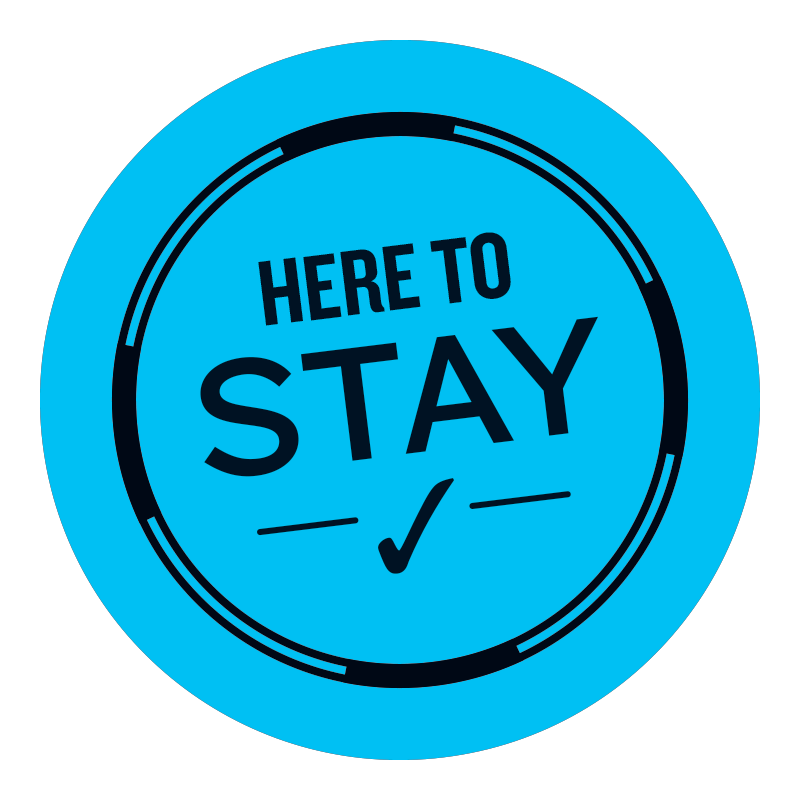 Casual Office Attire
Now that white-collar workers spent a year taking Zoom meetings in T-shirts and leggings, will Casual Friday become Casual Everyday once we're back in the office? "In general, there's going to be less expectation around formality and business attire, and more of a dress-for-your-day approach," predicts Kate Harris, who leads the Boston-area human resources division of behemoth recruiter Beacon Hill Staffing Group. In other words, you might still get gussied up for a client meeting or major presentation, she says, but nice jeans and sneakers will probably be appropriate for days when you're simply doing desk work. The most important thing is that employers set clear expectations about the degree of newfound flexibility afforded, adds career coach Alex Poeter, especially after a telecommuting era that generally muddied our collective understanding of workplace mores. "Casual or business attire can be interpreted differently by different people," Poeter says. When in doubt? Err toward dressing up, not down, just in case the new normal still winds up resembling the old one.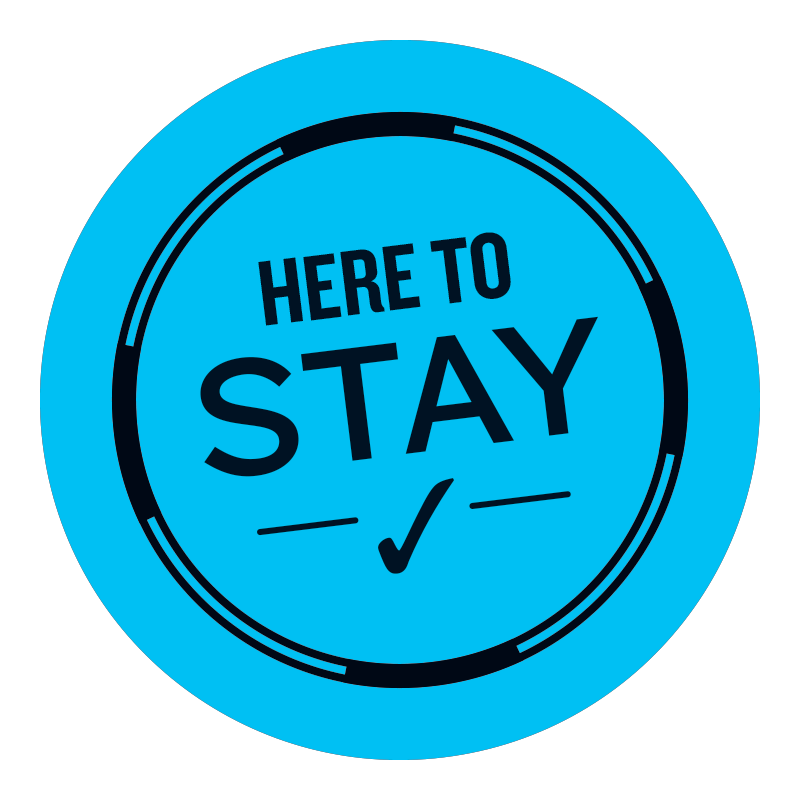 Micro-Weddings
Although the days of packed hotel ballrooms and dance floors filled with friends doing the Electric Slide probably aren't behind us forever, engaged couples will likely continue to scale down their weddings even after they get the greenlight to go big again. Truth be told, says Back Bay–based planner Kate Murtagh, the pandemic secretly gave the betrothed permission to avoid the drama and pressure of planning a huge event by normalizing small weddings and allowing them to redirect their savings toward a home or honeymoon in the process. Murtagh is so bullish on the future of micro-celebrations that she even cofounded a distinct company, Mainstay Collective, wholly dedicated to planning elopements and other unique, intimate affairs—say, Boston Harbor cruises aboard floral-festooned schooners with a sea captain who'll have you saying "I do" without the stage fright.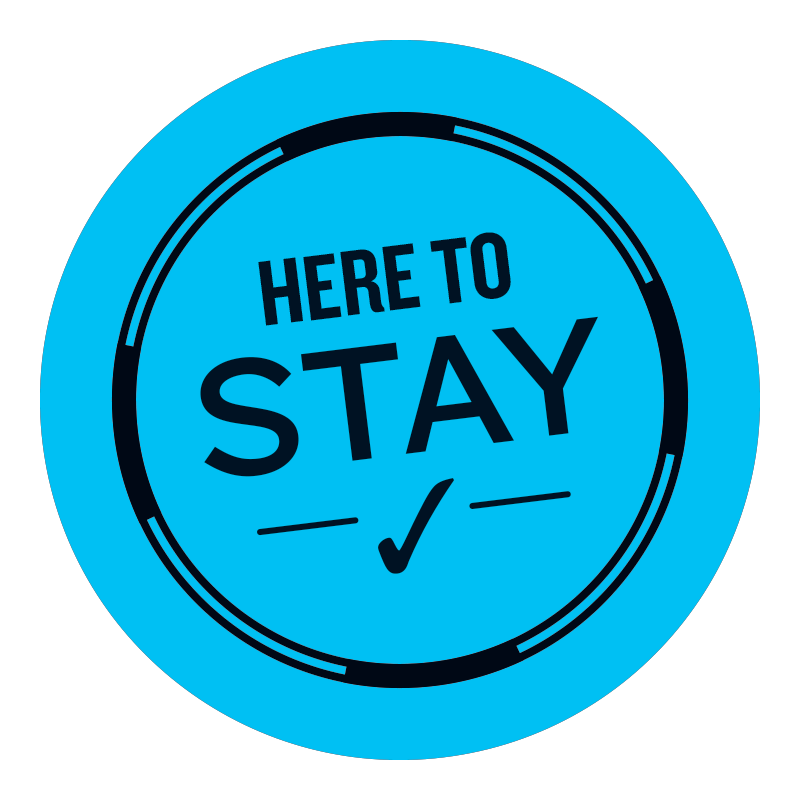 Drive-in Theaters
When indoor cinemas closed, a resurgence of outdoor theaters took us back to the future—which, incidentally, was one of the flicks screened by Fiesta Shows when the carnival-producer transformed Topsfield's and Marshfield's dormant fairgrounds into drive-ins last year. They were such a hit with audiences, says vice president of operations E.J. Dean, that he confidently invested nearly $200,000 in the projection equipment required to secure new releases from studios. Fiesta will add second screens to both sites when films go al fresco again in April, and has a couple of additional locations in the works. Elsewhere, even unexpected movie venues, including Saugus's Kowloon restaurant, are planning to reboot their pop-up drive-ins when the weather gets warmer. Sure, the novelty could wear off in a few more years, Dean admits, but right now it seems that parent- and kid-packed vans (if not time-traveling DeLoreans) are still revved up to return to this nostalgic form of family fun.
---
Ready for the Roaring '20s?
Boston's professional funsters are already gearing up for brighter, glitter-filled days ahead. Here's when and how they think the good times will start really rolling again.
Parties and Galas
The expert: Celebrity party planner Bryan Rafanelli
What to expect: It only took a pandemic, but buttoned-up Boston will finally shake off its Brahmin reserve and let loose, says Rafanelli, who foresees a future explosion of heavy-spectacle private blowouts, philanthropic galas, and other over-the-top fetes. In fact, Rafanelli is already booking "catchall parties," overdue celebrations for multiple missed milestones, for clients in 2022.
Why: "After what's happened to us, you think, 'Wow, tomorrow might not come. I better have a good time,'" Rafanelli says.
When to expect it: Fall 2021
Sports
The expert: Boston Celtics chief marketing officer and executive vice president Shawn Sullivan
What to expect: Dig out your pompoms and oversize foam fingers. Sports fans and athletes alike have a strong "hunger to return to live events," Sullivan says, and he's certain "the demand will be there" as the TD Garden continues bringing back fans (at tiny 12 percent capacity) this month. At least to start, the Garden will have new precautions: e.g., touchless purchases of beer and pretzels, spaced-by-pod seating arrangements, and a signed health and safety agreement upon entry. But if all goes according to plan, full-capacity arenas and stadiums shouldn't be too far behind. In the meantime, let's hear you make some noise.
Why: Oh, come on. This is Boston. Did you really think sports would go anywhere?
When to expect it: Late summer/early fall 2021
Festivals and Fairs
The expert: Head of the Charles Regatta executive director Fred Schoch
What to expect: If you've been missing all those sunny days spent with happy crowds and mouthfuls of fried dough, you're not alone. With large-scale spring and summer events like Boston Calling and Boston Pride canceled or postponed for 2021, there's definitely a "pent-up demand" for festivals, Schoch says. He expects rowers' oars—and many thousands of spectators—to hit the river for a full-scale return of the regatta this fall.
Why: There's nothing like the "joy and camaraderie" of a city festival, Schoch says, and after an isolating 2020, coming together is exactly what we need.
When to expect it: Fall 2021
Nightclubs
The expert: Big Night Entertainment president Ed Kane
What to expect: One year after the novel coronavirus first erupted in Wuhan, nightclubs in the Chinese city are once again packed with fist-pumping throngs—and soon, Kane predicts, those in Boston will be filling up, too. "The floodgates are gonna open," says Kane, whose portfolio includes Seaport mega-club the Grand. Even those who still want to keep a (slight) distance will be able to pop the Dom Perignon, Kane envisions, in padded-out VIP areas.
Why: Clubgoers tend to be a younger crowd with less fear of COVID and lower risk if they catch it, Kane says. Add vaccines, and partiers will be hitting the dance floor the instant the beat drops.
When to expect it: Late summer 2021
Live Concerts
The expert: The Bowery Presents vice president Josh Bhatti
What to expect: Bhatti says his New York–based company, which already runs concerts at the Theater District's Royale nightclub and the Sinclair music hall in Cambridge, is moving full steam ahead with unveiling a 3,500-capacity venue at Boston Landing next year. And there's reason to believe fans will be more than ready for it: 83 percent have held on to their tickets for rescheduled shows, according to Live Nation, which operates Boston venues such as the House of Blues and has twice as many major touring artists on deck for 2022 as in a typical year.
Why: Watching a show on a screen simply can't replace the goosebumps you get when your favorite band takes the stage live. "That feeling," Bhatti says, "is unreal."
When to expect it: 2022
Bars & Breweries
The expert: Trillium Brewing Co. director of marketing Mike Dyer
What to expect: Given that alcohol sales outside bars surged 24 percent during the pandemic, according to Nielsen retail data, it stands to reason that Bostonians will be eager to clink frosty glasses inside their favorite watering holes, breweries, and beer gardens with friends old and new in the months ahead. "Do we think there's going to be demand? Well, we're opening our biggest facility ever in early summer," says Dyer, who is unveiling a new 28-acre taproom-and-brewery complex in Canton. "How about that?"
Why: Because honestly, if you don't think we'll need a beer after all of this.…
When to expect it: Summer 2021
Read more about how to handle life post-pandemic with our ultimate guide to what's next
---
---