Our Top 20 Stories in 2022
Here's what you clicked on the most this year.
---
Here you will find the 20 most popular stories, posts, and, ahem, hot takes we published this year, all of which is just a sample of the lifestyle coverage we publish regularly. One thing we all have in common: You sure do love ogling expensive New England homes and so do we. No wonder why we're such good friends—let's definitely hang out more in 2023.
Back in April, staff writer Erin Kayata shared an $18.8 million listing that seemed worth every dollar of its asking price. Located on a bluff along North Chatham's High Scatteree, the property was a Georgian Revival estate with direct shoreline access and truly breathtaking views of the Atlantic. See the water lover's dream yourself.
---
After January's historic blizzard, city life writer Spencer Buell took a look at the ridiculous things you dragged out of the basement to claim your freshly shoveled parking spots. Penguins, threatening notes, beer kegs—oh, what a menagerie it was. Peruse Boston's late-January space savers here.
---
Food editor Rachel Leah Blumenthal shared in the national enthusiasm for Cambridge's Dear Annie, the quirky, cool wine bar that landed on two national top 50 lists in September. Read more >>
---
Regular contributor Jacqueline Cain visited a sophisticated New American spot with Asian twists and masterful mai tai cocktails that opened on the South Shore in January. Read more >>
---
Resident housing-market expert Erin Kayata gave us a look at this $17 million Commonwealth Ave. mansion, the only home completely designed by legendary designer Louis Comfort Tiffany. Read more>>
---
Amid the chaotic debacle of this summer's Orange Line fire, one folk hero emerged from smoky wreckage. Senior digital editor Lisa Weidenfeld considered why exactly an unnamed Mystic River diver captured the city's collective attention. Read more>>
---
Property writer Erin Kayata FTW (again), letting us all gawk at 6.5 acres of land and a secluded Edgartown home with a private beach. Read more >>
---
From finance to politics, lifestyle to law, our delightfully subjective guide to everyone you need to know right now. Read more>>
---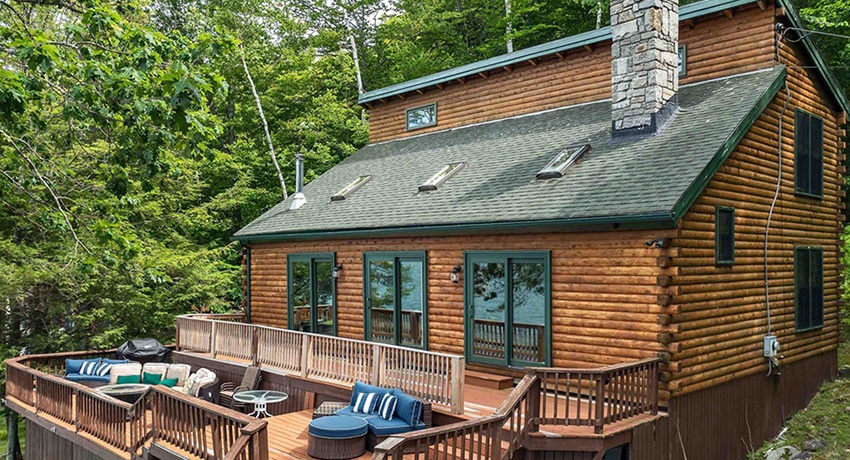 Resident real-estate guide Erin Kayata showed us this lakeside lodge in New Hampshire, which came with a dock, so getting out on the water would be a breeze. Read more>>
---
Erstwhile city-life scribe Spencer Buell got you all excited about the return of "City Splash" in 2022. Read more>>
---
Letterman jackets used to be for winners and cool kids, but in today's high schools, they're about as popular as leg warmers and big hair. Writer Julie Suratt considered something you all were apparently wondering too: What happened? Read more >>
---
In the spring, Gabriella Gage profiled Elan Sassoon, the son of Vidal and the heir to a $150 million hair fortune, who's been buying up chunks of Union Square. Read more >>
---
Erin Kayata directed us to this beautifully quaint real-estate listing: A home in Woodstock, Vermont with an attached 1750s barn that was shipped over from England. Read more >>
---
Contributor Lamonte Price had a controversial suggestion for Boston's real iconic dish. Hint: It didn't involve seafood. Read more >>
---
You couldn't stop looking and neither could we. Read more>>
---
Scott Kearnan ventured into a brand-new Back Bay sanctum named for the "badass witch" of Greek mythology. Read more>>
---
Scott Kearnan took a look at a lawsuit alleging that the actor's team "maliciously" made the place "un-tenantable" for another Boston-rooted restaurant trying to expand to L.A. Read more >>
---
Erin Kayata set the internet ablaze with this dreamhouse listing. The former estate of mall-candle king Michael James Kittredge II went on the market for $23 million, boasting a two-story arcade, an indoor water park, and a professional concert venue. Read more>>
---
Highly curated, completely subjective, and 100 percent ranked according to our food editor Rachel Leah Blumenthal, along with some help from her friends Jolyon Helterman and MC Slim JB: Our annual guide to the places you needed to try in 2022. Read more >>
---
A fitting top story for 2022, the year we were all hangin' tough. New Kids on the Block superstar Jonathan Knight had it all: a rewarding career, a loving family, a postcard-worthy farm on protected North Shore land, and a dream home underway. Then lawyers from the most powerful conservation organization in the state came knocking. Spencer Buell reported the details. Read more>>
---