News
What the Marathon Bombings Taught Us
One, don't mess with Boston. Two, think fast. Three, coordinate generosity quickly. Ten years later, local leaders reflect on the lasting lessons of 2013.
---
We all remember where we were when the bombs went off at the marathon finish line on April 15, 2013. Now, on the 10th anniversary, as we reflect on the courage and compassion that united a city, we find ourselves asking: How have we moved forward (or backward) since then, and what lessons have we gleaned along the way? We asked security experts, faith leaders, the race's organizers and more to reflect on what they learned from that day.
The One Fund
Even before the smoke began to rise above Boylston Street, one thing was crystal clear: The survivors were going to need help. Lots of it. The number of injured runners and bystanders was staggering: more than 250 in all. And while money couldn't take away the pain and suffering, it could help people pay their mounting medical bills and begin to heal.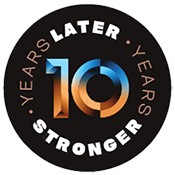 That was why among the first discussions local leaders had after the bombs went off was around creating a victim-compensation fund. They also knew that it had  to be different than existing models, which often left people twisting in the wind for months or years on end thanks to draconian rules and regulations. "When you have too many people…interacting with government, the money gets lost or is directed to too many different things," says Dot Joyce, who helped coordinate the city's response as Mayor Menino's press secretary. "If we didn't immediately direct the generosity of the world toward survivors, it wouldn't get to them."
As a result, organizers in Menino and Governor Deval Patrick's offices eschewed best practices at the time—which included collecting and administering funds through an existing philanthropic foundation—in favor of a completely new framework. Within 24 hours of the bombings, the brain trust led by Mitchell Weiss, Menino's former chief of staff, and Michael Kineavy, Menino's former chief of policy and planning, had established One Fund Boston and, with guidance from Bank of America, Hill Holliday, and others, created a rudimentary website connected to a PayPal account for concerned citizens and businesses to seamlessly donate to the cause. "The sad thing we learned about giving is how fast it has to happen," Weiss says. "If it's four or five days later, it's too late. You have to collect it and channel it fast—otherwise it's not coming."
There were obstacles—such as four weeks into the effort, when the city's approach ran afoul of IRS regulations (the issue was quickly resolved). But with some creative problem solving, officials did the seemingly impossible just months after the bombings: distributed about $60 million in donations, with another $20 million dispersed in a second round. When the nonprofit fund closed permanently less than two years after its inception, it did so as one of the most successful charity collections in Boston's history and as a national model for how to help people after a tragedy.
Still, not everything about the approach was perfect. Some believed that One Fund organizers oversimplified and unfairly determined compensation based on the length of patients' hospital stays, which excluded victims who were not hospitalized but who suffered other debilitating long-term injuries, such as brain trauma or PTSD. In fact, the same year the fund launched, Paul White, now a law partner at ArentFox Schiff, represented the Massachusetts Bar Association in raising questions about the One Fund Boston's distribution model. "It could have done more," White says, explaining that extending the fund for a longer period of time could have boosted opportunities for victims. "If you're a really badly injured person who suffered an amputation, the money might not be able to meet your needs."
Joyce and Weiss both admit there were tradeoffs: They chose speed and authenticity over established practices and politics. In hindsight, having claimants file HIPAA releases might have been helpful in preventing the small number of fraudulent claims that ended up being paid. But at the end of the day, Joyce agrees with Feinberg that it was "rough justice because it's never enough to repair what was done."
The Mayor's Office
The late Mayor Thomas Menino had been through a lot in his decades-long tenure as mayor—but a crisis of this magnitude, which required split-second reactions and life-or-death decision-making across all municipal departments—well, that was a first. It didn't help that he was hospitalized at the time of the blasts, recovering from leg surgery. Yet according to his closest confidants at the time, few leaders in Boston's history could have piloted the city the way he did. Even from his hospital bed, former staffers say, he knew more about what was happening than some officials on the ground. And the lessons his team absorbed still resonate today.
The first was to put politics aside and focus efforts where they mattered most: "The people who survived this, they were the north star," says former chief of staff Mitchell Weiss. "It wasn't about political fights or getting credit." Another lesson, Weiss shares, was never to exchange business cards during a crisis—leaders should have already made and nurtured those connections. "You should respond to all crises with all the tools you have," Weiss says, "because it's the right thing to do in that moment, and you need those relationships for what's coming."
Members of Menino's inner circle weren't the only ones who learned something valuable: When the National Preparedness Leadership Initiative at Harvard's School of Public Health and Kennedy School of Government later analyzed Boston's response to the bombings, it likened the organized chaos that unfolded on the ground to the "swarm intelligence" phenomenon, which includes principles such as unity of mission, generosity of spirit and action, and avoiding taking credit or hurling blame. That organization and quick thinking, points out Michael Kineavy, Menino's former chief of policy and planning, was at least part of the reason why people lived if they made it to a hospital. "If not for [our] training, it might not have happened that way," he says.
Relationship building and training have continued in subsequent administrations thanks to these learning moments. Yusufi Vali, deputy chief of staff for Mayor Michelle Wu, says the city's leaders, including the mayor's office and emergency management teams, gather often to conduct tabletop exercises for what would happen during an emergency. The marathon bombings, he notes, have shown it's imperative to discuss roles and procedures early and often. "Getting role clarity in the midst of a crisis is really hard," he says. "Knowing who is handling what, who is making the call, and who is the expert in advance is important."
Route Security
The marathon has always been a uniquely challenging event for police to protect. Unlike Pats and Celtics games, where fans file into enclosed spaces in a (somewhat) orderly fashion, the event spans 26.2 open-air miles from Hopkinton to Boston, making practical measures like metal detectors an impossibility. Even so, former Boston police commissioner Ed Davis felt ready on the morning of Patriots' Day 2013. As usual, preparations to keep everyone at the event safe were already in place—officers had been dispatched along the route and were in regular communication with event organizers.
At 2:49 p.m., though, two bombs exploded near the finish line, and the years of emergency response training that Davis had implemented immediately kicked in. "Everybody rallied and started to do the things that we needed to do, and very well," Davis says. "The perimeter was locked down, people were evacuated, and first aid was provided to people who needed it."
Since then, a lot has changed when it comes to marathon security protocols. The following year, former BPD superintendent Bill Evans says, police learned to better deploy their officers, placing more of them outside route barriers to scan the crowd. "We brought in bomb technicians and bomb dogs," he says. "When those lead runners come across, that course is pretty well shut down." Police also added more barricades and cameras around Boylston Street, as well as additional bag checkers, drones, and longer-lasting radios in the field.
The race remains open to spectators today, which organizers say is part of what makes the Boston Marathon the Boston Marathon, though sweeping changes in race logistics and police preparation have created a slightly different experience. Runners are prohibited from wearing bulky clothing and face coverings, while large bags, suitcases, and baby strollers are not allowed at the starting line. Additional security checkpoints along the route scan bystanders, and spectators' signs must be 11 inches wide or smaller. Boston University has also banned rooftop and porch gatherings, as well as drones, to keep its students safe. As Evans recalls, it was and still is all about finding ways to protect the public without instilling unnecessary fear. "I didn't want people to come to the marathon and see an AK-47," he says. "I wanted people to come and for it to be fan-friendly, to be secure but not to the point that people would be intimidated."
The Muslim Community
Fatema Ahmad, executive director of the Muslim Justice League, on how the bombings did—and didn't—change what it means to be Muslim in Boston.
"For any Muslim, there is this deep anxiety about these kinds of incidents because factually and statistically, even though Muslims don't commit violence more frequently than other people, when it happens, it gets so much more attention, and it feeds into an ongoing narrative. I remember the false accusations and so much anxiety.
In 2018, we hosted a healing space around the marathon, an event that allowed attendees to discuss what happened to them after the bombings. People said this was the first time they were unpacking, as a person of color or Muslim, what happened to them. We heard from community members that they were interrogated by law enforcement in really scary ways. For some, they hadn't shared it before and hadn't been able to talk about it. And the fact that five years later, they hadn't unpacked that in a city that sees itself as so progressive was really shocking and concerning to me.
One thing I'll say I learned from the marathon bombings itself: It's clear that the city is so segregated. It's obvious by how the neighborhoods are lined up. I have heard that from so many Muslims in Boston. Their resounding response is that Muslims are profiled by everyone, not just by law enforcement but also by other community members who say they are suspicious or straight-up harass them. People deal with it on public transportation, getting on a train or bus. There is an expectation you have to go above and beyond to show you're not violent. It's so unfair and ridiculous. No other community, faith community especially, is expected to have law enforcement present within its spaces. It's assumed that mosques are surveilled and that we have to have relationships with the FBI…so there is tension within the community because there is so much fear. I hope other people learn that these issues are systemic. It's not just interpersonal." —As told to Annie Sherman
---
The Crowdsourcing of Crime
When the Boston Police Department tweeted on April 15 that it was seeking camera footage from the finish line to help find the bombers, marathon bystanders and businesses didn't disappoint: In total, they sent in more than 133,000 personal photos and videos that local law enforcement and the FBI painstakingly combed through. Paired with victim Jeff Bauman's composite drawing of Tamerlan Tsarnaev, this crowdsourced intelligence ultimately led to the fateful Watertown showdown that left the elder Tsarnaev dead, says former Boston police commissioner Ed Davis.
Continue reading: How the Marathon Bombings Kickstarted the Crowdsourcing of Crime Investigation
---
The Media
As the dramatic events of the week unfolded day and night, Bostonians and people from around the world glued themselves to social media, radio, TV, and newspapers. To fulfill these intense audience demands, journalists did their best to keep up with the relentless pace—and found themselves glorified for stellar on-scene reporting one moment and vilified for errors the next. Here's what the bombings taught members of the media.
Just the Facts
The flood of information in the wake of the tragedy, according to WHDH anchor Adam Williams, reinforced journalists' obligation to report only the facts. "We had to put emotion and fear aside to give viewers the verified information they needed. Accuracy lies at the heart of our credibility. It always has, and it always will," says Williams, who also notes that today, "It's valuable to look back at the way we covered the bombing, but what's most important is to remember the people who lost their lives and the people whose lives were forever changed that day. Ten years later we continue to honor and support them and tell their stories."
Beware Graphic Content
As the frequency of mass shootings, bombings, and other tragedies has intensified over the years, so, too, has the media's sharing of graphic photos, videos, and audio. Footage of the bombings, for instance, was broadcast far and wide, often with no advance warning to viewers or listeners—something that caused distress for many. Since then, the media's awareness of the emotional impact of graphic videos has increased, and warnings of upcoming disturbing content have now become "an active part of journalists' language," says GBH host and media expert Callie Crossley. "This is one thing that I'm keenly aware happens more."
Language Matters
While former NECN reporter Jackie Bruno reported on the bombings in real time, she sensed a seismic change in media that day, as she and other journalists struck a far more conversational tone with viewers than the more-formal, institutional style of reporting. Perhaps it was the emotions they felt about an attack that happened on their home turf, or maybe the urgency of the situation just made it harder to edit their words—whatever the case, Bruno found herself continuing that neighborly style of reporting even after the event. "I thought to myself, How do you explain something? Do you explain it how police or fire departments would? Or in common language? I chose to use common language. It's the trend now, but it wasn't then," Bruno says. "I felt that in my hometown, I had to explain what I was seeing in that moment and not sanitize it. People needed to know what had happened."
Reporters Are People, Too
When violence and tragedy take place in a journalist's community, they can be emotionally wounded and traumatized the same way as other victims, says Howe, the journalist and Northeastern professor. Indeed, for Bruno, being at the finish line, essentially covering a war zone, "stripped me of my innocence. Adrenaline kicked in that day, and I witnessed some terrible things. I didn't know what I was experiencing. It really affected my idea of what news is and how we do it," Bruno says. "Managers need to have more compassion with people covering traumas. I wish they had asked, 'How are you doing, Jackie?' No one asked me that day or in the days after, and that was upsetting. I hope they do learn those lessons."
First published in the print edition of the April 2023 issue with the headline "Lessons Learned: Don't Mess with Boston."
---