How the Marathon Bombings Kickstarted the Crowdsourcing of Crime Investigation
Pooling social media tips at such a global scale was nearly unprecedented.
---
When the Boston Police Department tweeted on April 15 that it was seeking camera footage from the finish line to help find the bombers, marathon bystanders and businesses didn't disappoint: In total, they sent in more than 133,000 personal photos and videos that local law enforcement and the FBI painstakingly combed through. Paired with victim Jeff Bauman's composite drawing of Tamerlan Tsarnaev, this crowdsourced intelligence ultimately led to the fateful Watertown showdown that left the elder Tsarnaev dead, says former Boston police commissioner Ed Davis.
The direct plea for information on social media at this scale was unprecedented for Boston police—but a decade later, it's a strategy that continues to be successful. "It was so unique, especially with a federal investigation, and particularly so in a terrorism investigation, to seek help from the public," says Juliette Kayyem, director of the Homeland Security Project and the Security and Global Health Project at Harvard's Kennedy School of Government. "Every citizen is a reporter, is a videographer, is a witness to history. But it was almost unheard of before the Boston Marathon bombings."
Even as law enforcement worked with the public's help to locate the bombers, another form of crowdsourcing emerged, courtesy of the community of armchair detectives sprouting up on the likes of Twitter and Reddit, which remains a breeding ground for individual hypotheses and conspiracy theories. "Anonymity can bring out peoples' devils, which makes it problematic," says journalist and Northeastern University professor Jeff Howe, who coined the term "crowdsourcing" in a 2006 article for Wired  and authored Crowdsourcing: How the Power of the Crowd is Driving the Future of Business. "For all of crowdsourcing's flaws, can it be effective? Yes. You have a 99-to-1 noise-to-signal ratio…. But if you can effectively filter signal from noise, then it could be really valuable."
Still, sociologist and professor Penn Pantumsinchai wrote that while this kind of collective intelligence may have the noble goal of discerning the truth, in the aftermath of the bombings, Boston also learned that it can result in false accusations and harassment. Case in point: Photos posted by sleuths on the subreddit "r/findbostonbombers" ultimately led to at least two innocent people being accused of the crime in the media. "Reddit cofounder Alexis Ohanian even called [the bombings] one of the most important events in Reddit history," Pantumsinchai wrote, "as it demonstrated the gift and the curse of such a democratic and open platform."
First published in the print edition of the April 2023 issue.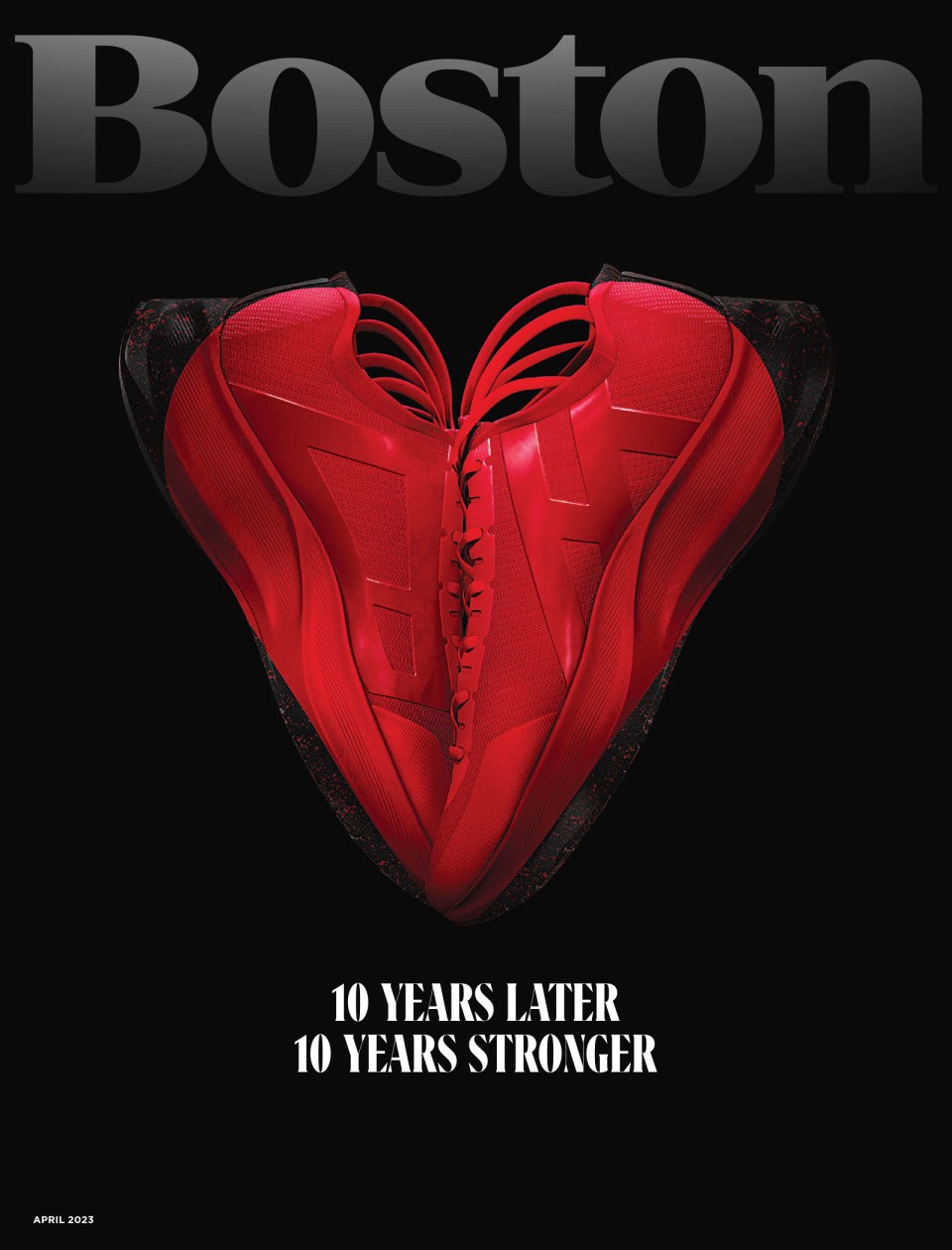 ---