Power Talks Presented by ETHIC, a Wealth Bank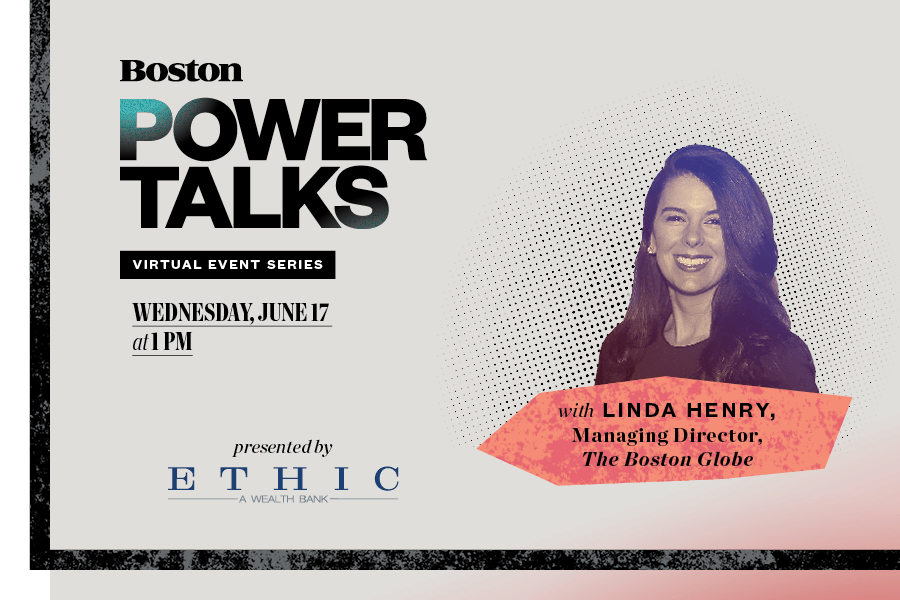 Thank you for your interest in Boston magazine's Power Talks Presented by ETHIC, a Wealth Bank virtual event series. During the series, we've covered topics from COVID-19, equality and the need for change, as well as Boston's reopening plans. If you missed any of the live virtual events, you can catch-up now!
Following the discussion, you'll be able to view a recording of the event on this page. If you have any questions, email bmagevents@bostonmagazine.com.
Power Talks Video Library
For the third installment of the Power Talks series Presented By ETHIC, a Wealth Bank on June 17th Linda Henry, Managing Director, The Boston Globe spoke with Boston magazine's editor Chris Vogel and discussed current events in Boston and beyond.
Power Talks Presented by ETHIC, a Wealth Bank, launched on Wednesday, May 27th, with a live discussion between Boston magazine editor Chris Vogel and Lieutenant Governor Karyn Polito on Massachusetts' Reopening Plan and her role as the chair of the Reopening Advisory Board. View the segment below.
The second session, on June 10th, was a discussion between Boston magazine food and entertainment editor Scott Kearnan and restaurateur Tiffani Faison of Big Heart Hospitality on the state of the restaurant and hospitality industry.
---