PATRICE VINCI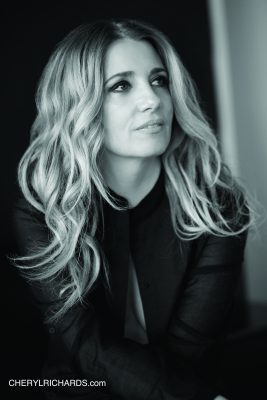 PATRICE VINCI
Patrice Vinci Salon
617.267.1900 | patricevinci.com
Patrice Vinci is an award winning hairstylist and busi-nesswoman. She is the CEO of her eponymous Newbury Street salon. Featuring a stellar lineup of some of Boston's most talented stylists, Patrice Vinci Salon has been a widely sought after style destination of fashionistas and celebrities alike for almost a decade.
Which childhood role models inspired you to open your own business?
My grandmother, Josephine Vinci, and my aunt, Rosemarie Mugherini, were my biggest inspirations. Smart, strong, and very kind women, they encouraged me to find something I loved to do and be independent. When I got my first job at 14, my grandmother would say to keep working hard and someday I would have my own business! Aunt Rose, the first female business owner in Everett, is still a hairstylist, and has owned her own hair salon for over 50 years. Her talent, both behind the chair and as an entrepreneur, continues to inspire her family and friends from generation to generation.
Did you always want to start your own business?
Yes, I always knew I wanted to be both independent and creative, constantly setting the bar higher to see how far I could go. I loved the journey of starting with nothing, creating something special, and watching it grow.
If you could give advice to women starting a business, what would it be?
Find something you love to do and believe in yourself, no matter how hard it gets. Keep showing up every day, and eventually your hard work and dedication will pay off.
---