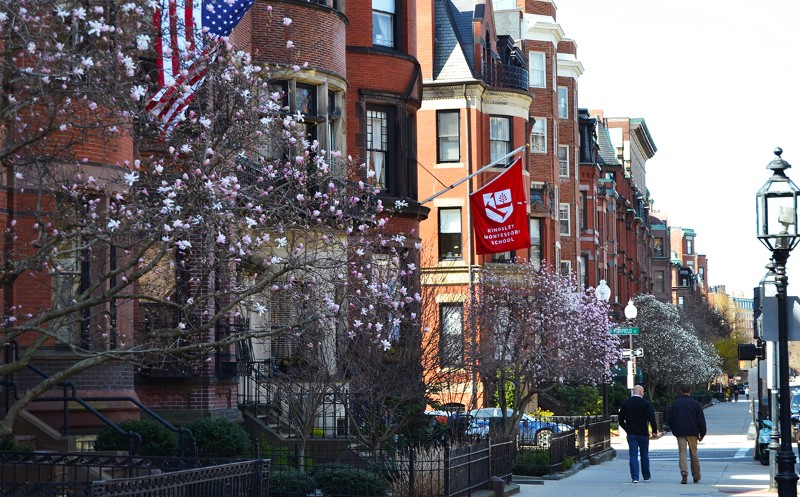 Featured Listing
Located in the heart of Boston's Back Bay, Kingsley is a premier independent day school serving ages 2 through 12 and guided by a unique blend of Montessori philosophy and innovative programming. Ou...
Day
26 Exeter St
Boston, MA 02116
Featured Listing
Noble and Greenough School, a co-ed day and five-day boarding school, in Dedham, Massachusetts, is hosting open houses on Saturday, October 20, 8:30–11:30 a.m., and Tuesday, December 4, 6:00–8:30 ...
Day/Boarding
10 Campus Dr
Dedham, MA 02026
Featured Listing
Boston University Academy is an academically rigorous independent day school located on the Boston University campus. BUA is the only high school in New England that is part of a major research univer...
Day
1 University Rd
Boston, MA 02215
Featured Listing
Woodward is an independent, college preparatory, day school educating young women in grades 6-12 since 1894, with a mission to honor and cultivate each student's academic and personal potential to e...
Day
1102 Hancock St
Quincy, MA 02169
Featured Listing
The British International School of Boston is committed to helping every student, from 18 months to 18 years, achieve academically, personally and socially in an inclusive, vibrant, community. The div...
Day
414 Pond St
Boston, MA 02130
Featured Listing
Fayerweather is known for our unique culture, which helps students connect with their own curiosity to find joy in the learning process. Our vibrant classrooms are filled with passionate teachers and ...
Day
1044
Cambridge, MA 02138
Featured Listing
As a school for boys, Belmont Hill School understands what makes boys tick—how they think, act, and develop in mind, body, and spirit. Hallmarks of Belmont Hill include its extraordinary faculty, al...
Day
350 Prospect St
Belmont, MA 02478
Featured Listing
Bay Farm Montessori Academy in Duxbury provides students with the excitement of hands-on learning and small class sizes on a nine-acre tranquil campus. With highly trained Montessori teachers who kno...
Day
145 Loring Street
Duxbury, MA 2332
Featured Listing
Worcester Academy is a co-ed day and boarding school for grades 6 to 12 and postgraduates. Our urban setting, diverse community, and innovative curriculum provide each student with unique opportunitie...
Day/Boarding
81 Providence St
Worcester, MA 01604
Featured Listing
Newman is a coeducational independent school located in Boston's Back Bay neighborhood and serving students in grades 7-12. The school community is diverse, comprised of students from every neighborho...
Day
247 Marlborough St
Boston, MA 02116