Thayer Academy is an independent, co-ed day school in Braintree for grades 5-12, founded in 1877. Thayer is excited to introduce a new grade 5 for 2018-2019, in which students can participate in proje...
Day
745 Washington Street
Braintree, MA 2184
At Newton Montessori School, students drive their own learning through curious and engaged exploration. We offer an alternative to traditional "worksheet-based" education: our classrooms look, fee...
Day
80 Crescent Avenue
Newton Centre, MA 2459
Waldorf High School of Massachusetts Bay (WHS) is a grade 9-12 independent school located in Belmont, just 20 minutes from downtown Boston, easily accessible by train or bus. At the heart of WHS, are ...
Day
160 Lexington Street
Belmont, MA 2478
The Park School has offered an exceptional education since its founding in 1888. Today, 550 boys and girls attend Pre-Kindergarten through Grade 8. At Park, students develop a passion for learning in ...
Day
171 Goddard Avenue
Brookline, MA 2445
Milton Academy is an independent college preparatory K-12 school, boarding and day in grades 9 through 12, located eight miles south of Boston. Now in its third century, Milton develops confident, ind...
Day/Boarding
170 Centre Street
Milton, MA 2186
You've imagined this world for your child. A nurturing community that instantly becomes a second home. A place where children are eager to unearth new passions and talents. A school that provides en...
Day/Boarding
250 Waltham Street
West Newton, MA 2465
Celebrating 35 years, Atrium School is located in Watertown in an award-winning green building. Atrium School's Pre-K–8 progressive education encourages academic curiosity, creativity, and explora...
Day
69 Grove Street
Watertown, MA 2472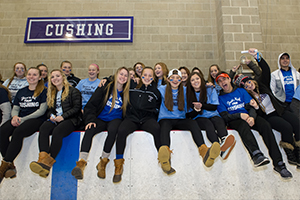 ounded as a coeducational institution in 1865, Cushing Academy exists for students and develops curious, creative, and confident learners and leaders. The school is located 62 miles from Boston and dr...
Day/Boarding
39 School Street
Ashburnham, MA 1430
The Bement School, founded in 1925 and located in historic Deerfield, MA, is a co-educational junior boarding and day school serving 220 students in grades kindergarten through grade 9. Boarding is of...
Day/Boarding
48 Main St
Southborough, MA 01772
Choosing the right educational path from the very start empowers your child for the future. At Bay Farm Montessori Academy, learning means exploration, and children discover that learning is fun. Educ...
Day
145 Loring Street
Duxbury, MA 2332