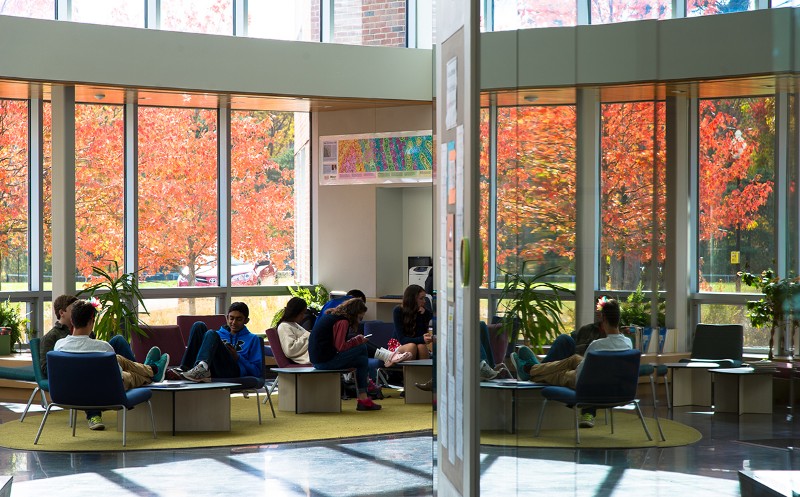 Mission Statement
Milton Academy cultivates in its students a passion for learning and a respect for others. Embracing diversity and the pursuit of excellence, we create a community in which individuals develop competence, confidence and character. Our active learning environment, in and out of the classroom, develops creative and critical thinkers, unafraid to express their ideas, prepared to seek meaningful lifetime success and to live by our motto, "Dare to be true."
Teaching Philosophy
Milton Academy brings together a vibrant, dynamic and diverse group of young people from the Boston area and well beyond: our day and boarding students learn alongside one another in every facet of their Milton experience. Along with the adults who guide and teach them, our students contribute to a culture that celebrates the potential of each individual and honors the power of community. Brought together by their passion for learning, our student body distinguishes itself with its diverse range of talents, interests and lived experiences.  
Designed to support the diversity of our students, Milton's pedagogical approach puts them at the center of their learning, and our academic program offers as many pathways as there are students. Through discussion and debate, research and inquiry, our students make discoveries within and across disciplines, learning the habits of mind that foster critical and creative thinking. The rich and varied opportunities available to students allow them to pursue their passions and interests, often at the highest levels offered in a secondary program.   
Our school's motto, "Dare to be true," is at the heart of our work with students. Milton faculty are teachers and mentors, advisors and coaches; they support students as they navigate the complexities of our world, celebrating them every step of the way as they guide them on a path of self-discovery.