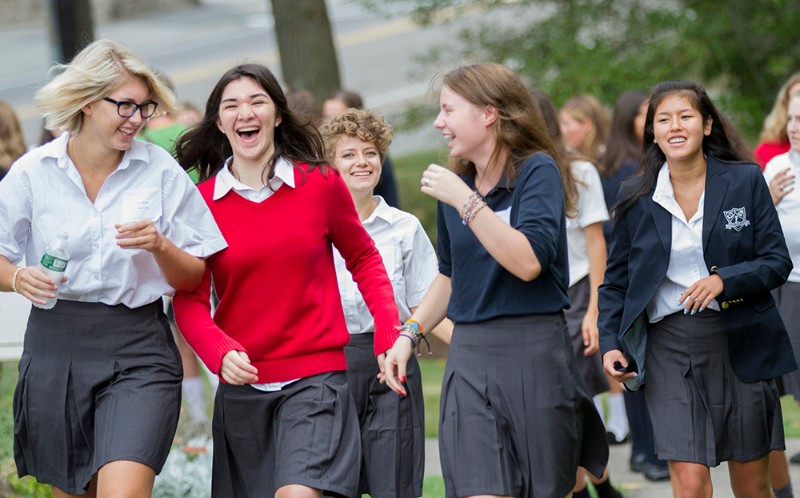 Mission Statement
Montrose educates young women to pursue the truth in all they do. Built upon the foundation of a rich liberal arts curriculum, personal character formation and collaboration with parents, a Montrose education challenges each student to cultivate intellect and character, leadership and service, faith and reason.
Teaching Philosophy
Colleges, universities and global industries often point to the gap between the skills secondary schools drill most and the enduring habits students need to thrive in college and beyond -- strengths such as cognitive flexibility, emotional intelligence, creativity and sound judgment.
Montrose School empowers girls to bridge this gap by coupling academic excellence with enduring habits of mind, heart, and character.
At Montrose, a National School of Character, girls take intellectual risks both within and outside the classroom. They develop a confident voice. Why? Because our faculty are passionate about their subjects. They are expert at working with girls and promote the kind of in-depth study and learning that take students beyond AP. As a result, our girls develop the intellectual virtues and character virtues they need to be lifelong, reflective and innovative thinkers.