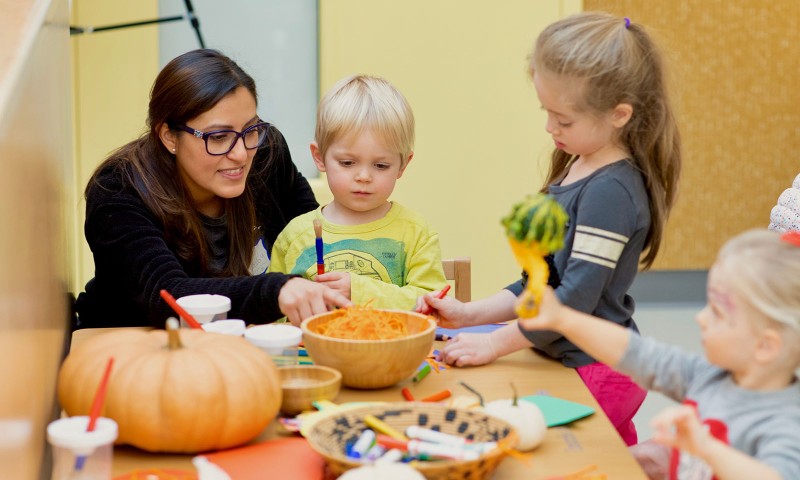 Mission Statement
Creating space for life, work and play.
Teaching Philosophy
The SolBe educational philosophy is heavily influenced by the Reggio Emilia approach; we believe children to be competent and capable citizens of our society. As such, we are careful to craft experiences and learning opportunities based on what we observe about children. We constantly look for opportunities to scaffold children's learning, which encourages them to be active participants in their learning experiences. This means allowing children the freedom to play and explore on their own accord, and the educator taking a role as a guide instead of the traditional gatekeeper of knowledge.
Our educational philosophy also encompasses best practices related to language immersion education. We are a Spanish language immersion program, which means that our day-to-day activities happen in Spanish. We value bilingual learning- and the cognitive and social emotional benefits which bilingualism promotes.
Attention has been paid to the interactions between the physical learning environment and children, as well as how the environment impacts the interactions between educators and children. Our spaces have been intentionally designed to shift to the changing needs and emotions of the humans who use them. We're inspired by the Montessori method and its attention to beautiful homelike environments, which is reflected in our design.
Our seed-to-table nutrition program is another element of our educational philosophy. Research shows that when children are active participants in the growing and preparation of their food, they are more likely to try, and enjoy, new foods. Children participate in a food preparation task daily, supported by the staff and our commercial kitchen.