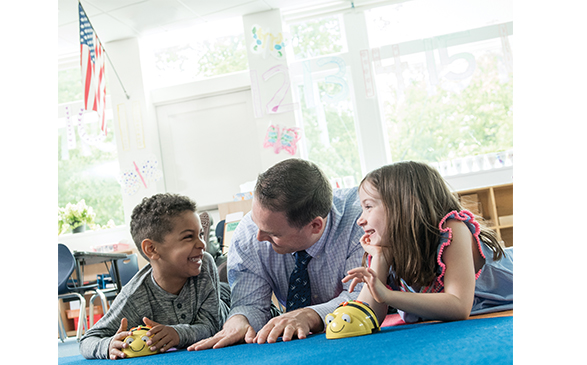 Mission Statement
We know, love, and challenge every child.
Together, as a diverse community with high academic, ethical, and social standards, we nurture character, promote confidence, inspire creativity, and foster critical thinking skills as we guide each child's journey in the pursuit of excellence.
Teaching Philosophy
We believe if we challenge ourselves to go beyond—standards, expectations, and the ordinary—so will the children we teach.
At Meadowbrook, we don't just teach. We think about how we're teaching, and who we're teaching, and how we can improve. Meadowbrook teachers seek the best content and approaches—and continually test them against outcomes-based standards.
We create an inclusive community in which each member feels connected, comfortable, and respected. From their first day, children are asked to think out of the box, be curious about the world, and empathize with those around them.