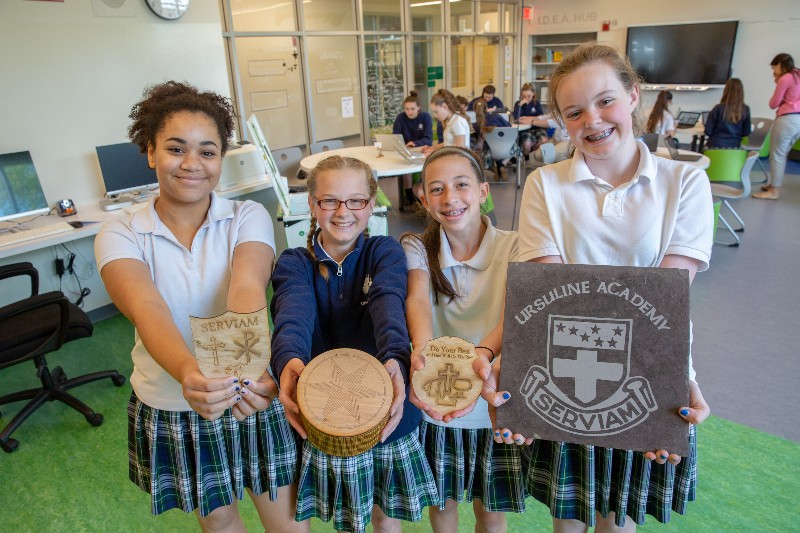 Ursuline Academy
Grades:
Type:
Gender:
85 Lowder St
Dedham, MA 02026
781-326-6161
No Records Found
Sorry, no record were found. Please adjust your search criteria and try again.
About the School
Ursuline Academy, an independent Catholic school for young women in grades 7 to 12 located in Dedham, MA, inspires students to grow in faith, explore their academic potential, lead with confidence, and help those in need. Ursuline offers a diverse college-preparatory curriculum complemented by robust programs in athletics, the arts, and technology. Our students become women who make a difference, balancing who they want to be as individuals with who they are meant to be as global citizens.
As a recent graduate said, "One of the things that makes Ursuline so special is its ability to encourage independence while supporting you in whatever you choose to do." And with 14 sports to choose from, two robotics teams, three drama performances each year, and a multitude of clubs and service opportunities, there is a lot to do! Learn more at our Open House on October 28, or visit us at UrsulineAcademy.net.