Featured Listing
Cultivating the analytical mind and expressive voice. At Waring, we offer a full program of intellectual, aesthetic, and physical activities for students. The program balances academic rigor...
Day
35 Standley St
Beverly, Massachusetts 01915
Featured Listing
Lexington Christian Academy is Greater Boston's most established college prep school integrating faith and learning. Teachers inspire students to ask challenging questions which foster cri...
Day/Boarding
48 Bartlett Avenue
Lexington, Massachusetts 2420
Featured Listing
Choosing the right educational path from the very start empowers your child for the future. At Bay Farm Montessori Academy, learning means exploration, and children discover that learning is...
Day
145 Loring Street
Duxbury, Massachusetts 2332
Featured Listing
St. Mary's Lynn is a Catholic, college-preparatory school serving grades 6-12. Our rigorous academic and extracurricular programs encourage young men and women to reach their spiritual, in...
Day
4491
Lynn, Massachusetts 01902
Featured Listing
We believe we're a little different from other independent schools. We are a student-centered community where you can be you. Through rigorous academics, strong leadership opportunities, c...
Day/Boarding
81 Providence St
Worcester, Massachusetts 01604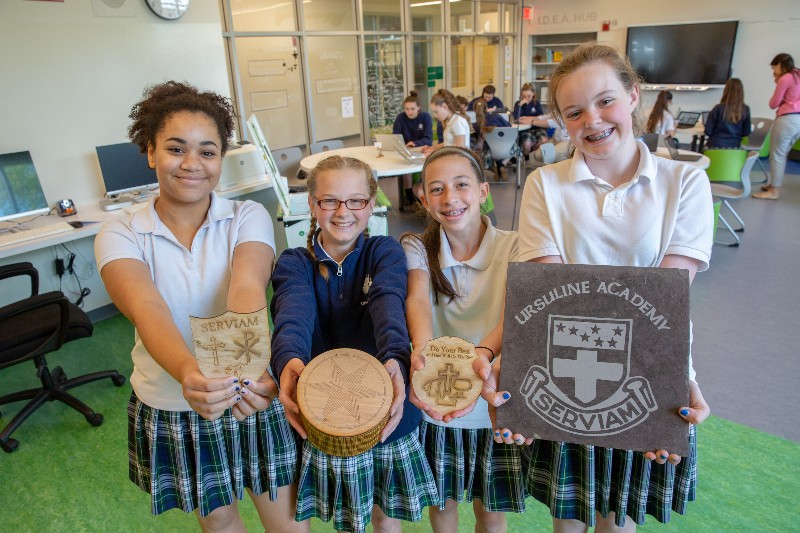 Featured Listing
Ursuline Academy, an independent Catholic school for young women in grades 7 to 12 located in Dedham, MA, inspires students to grow in faith, explore their academic potential, lead with conf...
Day
85 Lowder St
Dedham, Massachusetts 02026
Featured Listing
At Shore Country Day School, a co-educational private school in Beverly, Massachusetts, extraordinary teachers and a transformative approach inspire Pre-K to Grade 9 children for the rest of...
Day
545 Cabot St
Beverly, Massachusetts 01915
Featured Listing
Located in the heart of Boston's Back Bay, Kingsley is a leading elementary, independent day school embracing the best institutional practices and curriculum, in harmony with our core Mont...
Day
26 Exeter St
Boston, Massachusetts 02116
Featured Listing
Offering the best of the Catholic and independent school traditions, St. Sebastian's School serves 375 boys in grades 7-12 in an inclusive community of academic rigor and spiritual depth. ...
Day
1191 Greendale Ave
Needham, Massachusetts 02492
Featured Listing
The Bement School, founded in 1925 and located in historic Deerfield, MA, is a co-educational junior boarding and day school serving 220 students in grades kindergarten through grade 9. Boar...
Day/Boarding
48 Main St
Southborough, Massachusetts 01772