Q&A: Mitchell Gold and Bob Williams
We caught up with the legends behind the namesake home furnishings retailer, Mitchell Gold + Bob Williams, as they were well on their way toward celebrating their 25th anniversary with a bang.
---
Back in 1989, Mitchell Gold and Bob Williams launched a company that manufactured eclectic dining tables and chairs. Gold handled the marketing, and Williams served as the creative genius. In the years since, Mitchell Gold + Bob Williams has boomed to more than $100 million in sales per year, and now offers furnishings with an emphasis on comfort for living, dining, and more.
You may have inadvertently demoed their products at Starbucks and W Hotels or perhaps seen their wares while browsing in Restoration Hardware and Bloomingdale's. They are dog lovers, equality fighters, and they treat their employees like rockstars with an onsite day care, health clinic, gourmet café, and gym at their Taylorsville, North Carolina, headquarters.
Well on their way toward celebrating their 25th anniversary with a bang, Gold and Williams are hosting parties at their 20 signature stores all across the United States. As we gear up for the Boston party, they joined me for a chat about their overwhelming philanthropic efforts, where they draw inspiration, and why manufacturing in the USA is one of the best business decisions they've ever made.
Bob, as creative director, where is your favorite place or collection of places to draw inspiration?
Bob Williams: In America, I am just naturally drawn to any antique or any flea market. Those are some of the best places. In fact, this past weekend, I was in D.C. and picked up a couple things at an antique store. And then of course, when we travel overseas, whether it's in London or in Paris, I'll hit the flea markets. I've heard about Brimfield for the last almost 25 years and because of the time, it's just a very difficult one for me to get to. But I've been to Round Top in Texas many times as well as First Mondays growing up as a kid, so I'm very familiar with those big, once-a-year shows where you get all kinds of incredible vendors. We have one here just outside of Charlotte that is actually twice a year, and vendors from all over the East Coast come and pitch their goods. It's one of my favorites to go to. What I really like is that it's so close that I can borrow one of the big trucks from the factory and load it up with stuff.
Mitchell, how do you find the time to support so many worthwhile organizations and run a company?
Mitchell Gold: I find the time because Bob gives me the ability to do it. He is equally interested and supportive of me and the company being involved in these things because, of course, it's very close to both of our hearts. I think the thing about Bob and me both is that we remember our childhoods and, while there were plenty of good times in our childhoods, there were some difficult times, too. Our goal is to make it so that LGBT kids don't have to go through the hard stuff we did. When you think about the way their lives are threatened, I kind of feel like I have no choice but to devote time to it. When I say their lives are threatened, there are 13-14 year old kids who are contemplating suicide because of their parents' or church's religious teaching. It's very real, and we are all too familiar with it on a regular basis.
Earlier this month, you published an open letter in The New York Times in partnership with the Ali Forney Center and executive director Carl Siciliano, calling on Pope Francis to end the suffering of LGBT homeless youth.
Gold: Well, I have to keep from becoming too verklempt, but I got the sweetest note from Carl saying that he is just overwhelmed by the response to it. The important thing about the ad is through Carl's voice—and his voice is particularly strong—we have put on the table for churches and others the concept of "is being gay a sin?" Whether it's Orthodox Jews, or Orthodox Muslims, or Catholics, or Southern Baptists, at the end of the day, that is the seminal reason why there is the most resistance to gay equality. And resistance to gay equality translates to kids being thrown out of their houses, kids being suicidal, highly depressed, and if we can break that, then we are much further on our way to full equality—not just legally, but spirituality.
So why now, on your 25th anniversary, are you making this bigger push?
Gold: About a year ago, when we really started planning our 25th anniversary, we met with all of our store managers for all the stores. We told them that one thing that has been a cornerstone of our company is our philanthropic efforts, and as Bob often says, "The bigger reward is giving than getting." We challenged each store manager to find a local organization they could put their fingers in and do grassroots work and really find themselves in a position of helping someone else. The managers were overwhelmingly receptive and enthusiastic. Our challenge was not just to find great, local non-profits that do life-saving, life-changing work and hand them a check, but to have some kind of a raffle or shop to raise money … and make our 25th really worthwhile. So I think, as all of that was happening, [plus] the overwhelming response by the stores [and] all of the people coming out, we just got inspired.
Shifting gears: How do you like partnering with CBS and "The Good Wife" as pseudo set designers?
Williams: It's actually one of our favorite shows to watch. When they approached us about it, we were just tickled to death. What's really interesting is that our PR person, Eloise [Goldman], has a really close relationship with the set decorator and we actually had a lot of product on their set before the partnership was even an idea. It was a lot of fun for us to tour the set and actually see with our own eyes how much product was being used. And it was being used in an office, a different environment than it's traditionally found, and makes the office feel much warmer and friendlier than this big, cold, corporate environment. We're just excited as could be.
Gold: It's kind of collaborative effort. Part of the fun of this project is that Beth [Kushnick, the show's set designer] works with Bob and his team. It's kind of exciting. We work in advance of what's going to be happening—this character needs a new sofa and this character needs a new chair, and you work on developing the product. So the biggest difference and the most fun on being on "The Good Wife" as opposed to the other shows like "Sex and the City" or "Friends" is that we're really actually able to sell the product and make money on this one.
Was "made in the USA" always a part of your business model?
Gold: Early on, we did investigate the possibility of moving and manufacturing in Mississippi, or southern California, … or in Mexico, but we quickly realized North Carolina was the best labor pool for the quality of product we wanted to make. And then, as things did start to go offshore in upholstery, we were constantly investigating it because we wanted to make sure we wouldn't put ourselves out of business [and] that competition wouldn't come in and undercut us dramatically. And what we found all along is that making it in America was more cost effective, we could get it to market quicker, we could get it to the customer quicker, and it was better quality than the upholstery they could make overseas. So it's always been part of what we're doing and, as we've found out, it's something we're doing that people like. It's very efficient for us.
Do you feel that the "made in the USA" trend in the past few years has really fueled your business over others?
Gold: Oh yeah. Two things that Bob and I hit on earlier than many others are made in America—we were determined to keep it here. Also, frankly, it's simply easier than having all of this product going back and forth, so we worked on shorter margins, we did a lot of things to make our factory state-of-the-art and as cost effective as possible. The other thing is that from the very beginning, we've manufactured our product in an environmentally responsible manner and have gotten better and better at doing that.
Tell me a bit more about the environmental aspect.
Gold: When we started, we saw an article in The New York Times on the front page about how the ozone layer was being depleted and one of the biggest abusers of the environment was North Carolina furniture manufacturers. When you make foam, it emits CFCs in the air and that deteriorates the ozone layer. Bob and I just looked at each other and were like, "Holy Toledo! We're starting a brand new business, and it's one of the worst abusers of the environment?" And that started us on a path. Bob … found a foam that didn't emit CFCs that had just come out, [so] we were the first one to use this foam. Then that led us on to what about the wood that we're using? What about packaging materials? And now we actually have a chief environmental officer who is our chief engineer, [and] we're constantly working to use our lighting better, to recycle our trash, our scraps from cutting fabric we recycle, too, and sell to people who use it for other products. So we're constantly on top of that, and we think it's an important part of what we're doing. I'm actually on the national board of directors for the Sustainable Furnishings Council, which is the home furnishings environmental watchdog group.
What are you working on right now? What will be on the floor in your stores this fall?
Williams: We're getting ready to work on the spring collection of upholstery and fabrics for this next year.
Gold: What I thought was particularly pretty was the use of black and white with naturals. So we did a great collection of things that are a soft black and white and also mixed in beiges, and brass—that was a soft, elegant, not-too-dressy collection. And then I think the other thing that was great was people really like grey, and Bob and his team put together a collection of grey and chartreuse or grey and bright blue with just little dashes of other colors that was just very exiting looking.
Williams: And we also did a collection of stainless steel and acrylic, and one of the pieces … is a bar cart that was really just a scene-stealer, you really just dropped dead when you saw it. It was so gorgeous. We have a couple of curved sofas, one of them being the Dumont with a high shelter arm with a curved back as well as the inside, and it's in the beautiful, shimmery, taupe velvet that really captures the light in the most amazing way. The other thing that's really fun and exciting about our current collection is we did several things with Tibetan wool and shearling.
Boston's not necessarily a city known for having a lot of space. What design tips or suggestions can you offer for our readers who are working with smaller spaces?
Williams: You don't always have to put smaller furniture in smaller spaces. Sometimes, a big piece can be just as bold and as dramatic. And picking a color and making a statement is really important. But my biggest rule that I always tell everybody is no matter what the space, the most important thing to think about is how are you going to use this room?
Make sure that you find pieces that really help you address that need because if the room is comfortable in a way you want that room to live you will enjoy that room a lot. If it's going to be a room where you entertain friends, make sure you get a sofa where people can sit up and talk to each other and have chairs that sit up. If it's going to be room where people really lounge and watch TV or read books, go ahead and get something that's extra deep so that you can sit back and relax and enjoy a movie. So make sure that you find pieces that really let you do what ever the purpose of that room is intended to be. Most people get more confused on what color, or what style. No, no, no, it's all about purpose, purpose, purpose, purpose, and then the rest of it will come together.
So, do you have favorite places to visit when you're in town?
Gold: Well, we love Mistral. It's right [near] the store and I'd say we eat there every other time we're in Boston. It's convenient and it's really great.
How about arts houses?
Gold: It's more of a whirlwind. I did on a couple trips ago go to the ICA and the Kennedy Library. For me growing up as a young kid when Kennedy was president it was very exciting, my parents were Democrats and he came to Trenton, NJ where we lived and in those days we all went out for the motorcade and the streets were crowded, it was very, very exciting.
Where do you guys see the company in another 25 years. In other words, what's to come?
Gold: Well, Bob will be pushing me around in a wheelchair [laughs] … In 25 years, our goal is to have a lot more signature stores throughout the country that are convenient for people to shop at and to continue to lead the way in style innovation. I think what Bob has done from the get-go is to really think about how people want to live and that is what is the most important guiding factor on our style in addition to what is pleasing to one's eye. Despite all the innovation in technology, people do like coming into a store and sitting and touching. They might go online and do pre-shopping, be more familiar with what they want and have ideas, but having great stores where people can really sit down with the product is really exciting.
And in Boston, we're expanding in the marketplace. We're looking to open a nice big store in another market, and we're doubling the size of the Natick location. We're not necessarily thinking about 25 years, we're more in the 5-10 range thinking process. [It's] much easier to plan for 5-10 years than 25. But we want to have a great company, we want people to enjoy working with us whether they work for the company or buy from the company or sell to the company. We have a really terrific team, a really young team, and Bob and I, our goal is to nurture them and train them to continue running the company [in line with] our original vision.
Meet Mitchell Gold and Bob Williams at their 25th anniversary party. Friday, April 25, 6-9 p.m. Mitchell Gold + Bob Williams, 142 Berkeley Street, Boston. Free admission, RSVP to rsvpboston@mgbwhome.com or 617-266-0075. Proceeds benefit the Pine Street Inn.
This interview has been edited and condensed.
---
Our Faves from Mitchell Gold + Bob Williams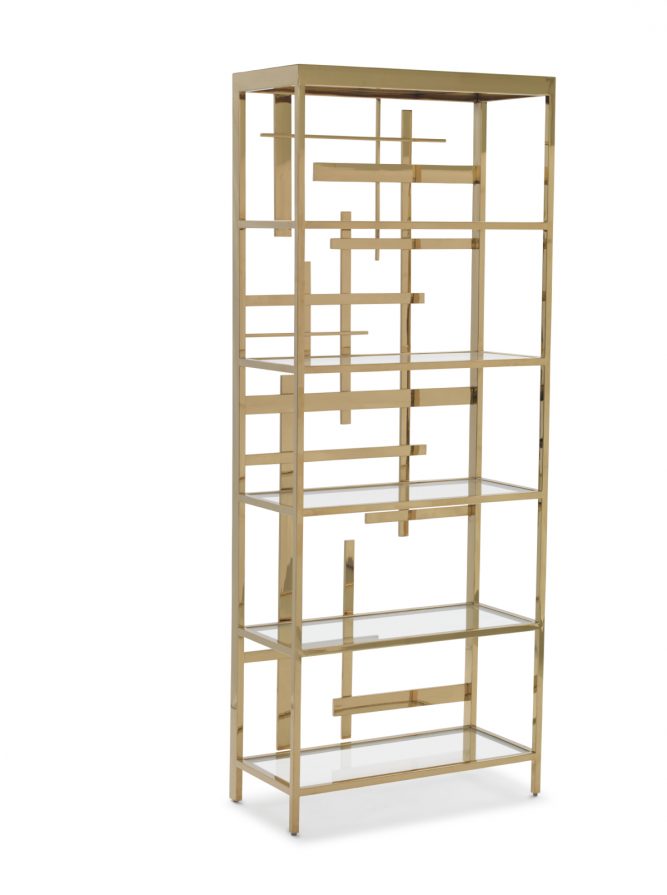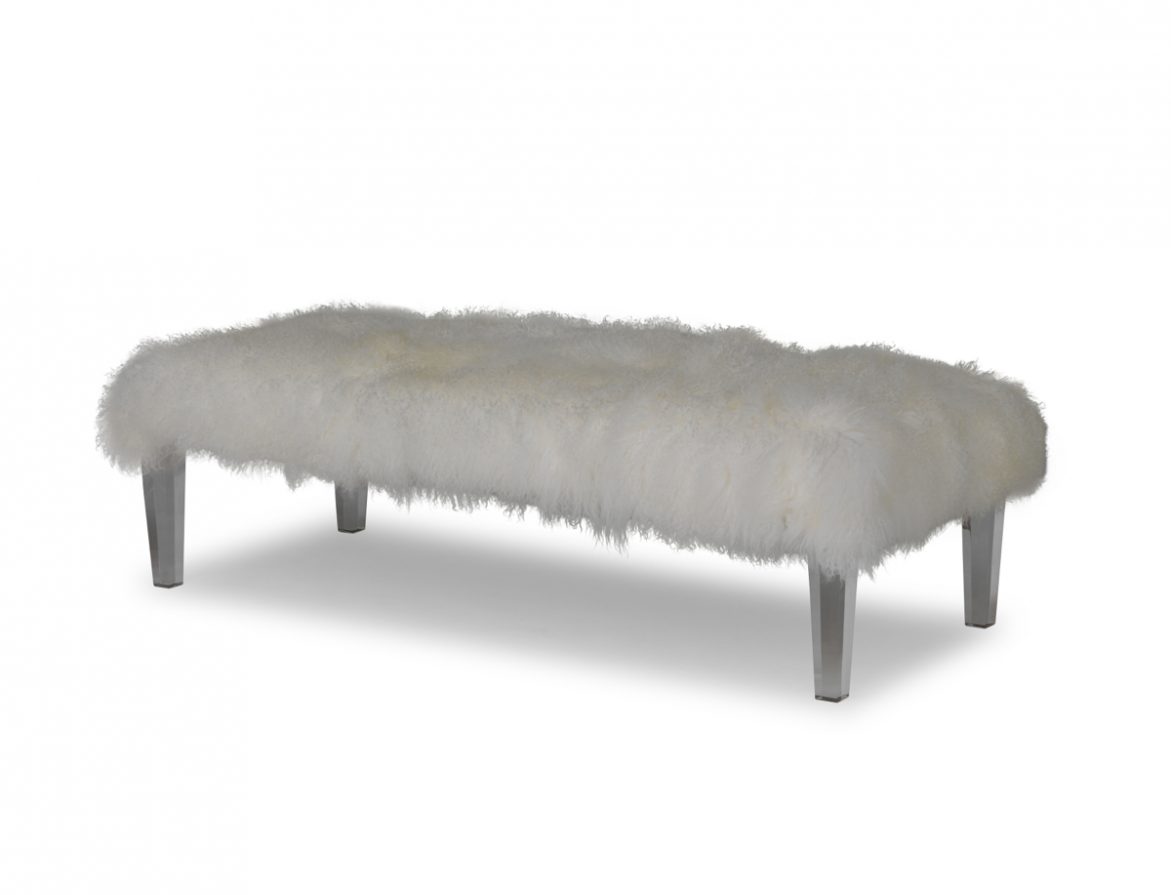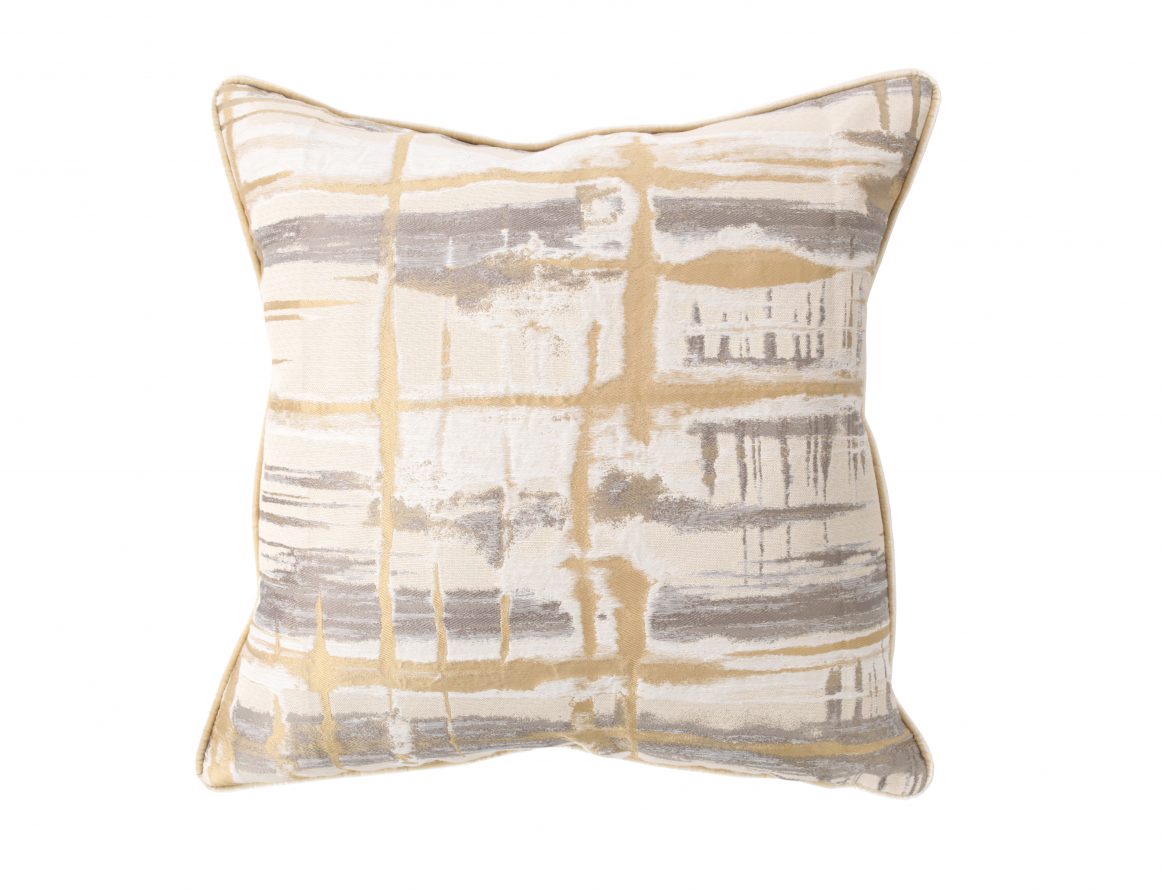 ---