Q&A: Jonathan Adler
We caught up with the white jean-wearing, pottery-throwing home design guru.
---
Walking into the newly unveiled Jonathan Adler shop in Chestnut Hill is like entering a stylish wonderland even the Queen of Hearts would love. It's the second Jonathan Adler shop to open in Massachusetts and the 25th to join the family of stores in the United States and the United Kingdom. While his Newbury Street location is cozy and cute, the Chestnut Hill location sprawls by comparison, displaying a larger selection of big pieces such as beds and sofas.
The launch party earlier this week treated guests to festive passed appetizers and peach sangria, and shoppers had an additional reason to pull out their wallets, as a portion of sales from the evening benefited the MSPCA. The design guru himself took a few minutes before the event to lounge on a Chester Sofa (pictured below) and talk about his love of white jeans, how to decorate small spaces, and what to get Mom for Mother's Day. (Bonus: Now through Mother's Day, Sunday, May 11, fashion accessories are 20 percent off in-stores and online.)
Your brand has expanded to include so much more than pottery. Do you have a favorite line? Do you still get a chance to make it to the pottery studio?
Dude, I am often to be found covered in clay in the pottery studio. That is still where all the fun happens. It all starts in the pottery studio. I think my Muse collection of pots is probably still my fave. When something is really good, it kind of looks like it's just supposed to be that way, like it was sort of always there and has just been uncovered. That's what the Muse collection is like. It kind of looks like it's familiar, like it was always there, and I feel proud of it.
What are you working on now?
Everything, all of the time. I'm a product designer. I'm working on millions of pieces of new furniture and pots galore. Pottery, pottery, pottery. It's a hard question…
[He interrupts his train of thought to say to his director of PR, "Will you tell them that is a woefully underused shelf? It looks atrocious, I realized. It's like six shelves of boxes of enamel frames and no product. re-tszuj, double up.")
You and your husband, Simon Doonan, adore your Norwich terrier, Liberace. How are your designs animals conscious?
Liberace is 16 and has had a couple of atrocious accidents today, so he's not our favorite dog right now. If you look around, animals are kind of everywhere in my work. I think animals are kind of innately compelling and make you feel good. I think my challenge as a designer is how to make animal iconography chic. Animals are a tough one as icons or images because they can look really gnarly. So I think one of the things I'm proudest of is making animals look chic.
What tips do you have for people who are decorating with pups in mind?
I hate going into any house where there are rules. I think dogs should be allowed on the furniture, in the bed, everywhere. You should never worry about anything. You can always get new stuff.
You're wearing white pants, and you're often photographed in white pants. Is that a coincidence or a fashion statement?
I only wear… I literally only have white jeans—Uniqlo skinny white jeans. I have I-don't-know-how-many pairs. Recently, I was in Palm Beach and I had to go to some incredibly snooty club. If I do that, I always get around it when you can't wear jeans by wearing white jeans and nobody notices. My host said to me, "No white jeans." So I had to race out and buy a pair of pants because I didn't have another pair of pants. I wear them to weddings, funerals, black tie, and my pottery studio! It's because I work in white stoneware, so when I throw and I get clay on my legs, it doesn't show up. That's how it started and then I just thought, "You know what? White kind of goes with everything." I think everyone needs a signature flourish. Look at Anne Slater and her blue lenses. A signature flourish makes the man.
Where do you draw inspiration?
Such a hard question for a designer because it's everywhere and nowhere. I get ideas in my sleep. I just sit at the wheel and make stuff or I doodle. It's impossible. Everywhere, everywhere, everywhere.
I understand you had an awful pottery teacher in college, Jackie Rice.
Totes.
She encouraged you to leave pottery behind and become a lawyer. If you could talk to her now, what would you say?
Keeping it real, I would thank her because having a naysayer to rebel against is great. She serves that role. In retrospect, if someone is insane enough to say they want to go to grad school in pottery, the only question the pottery teacher should ask is, "Are you willing to pay full price?" It's a terrible idea. Don't you think it's a really bad idea, going to grad school in pottery? I figure if you want to do it, do it, but don't go to grad school for it. That's what I think, and that's what I did. I got rejected from grad school, so I just went out and did it. I'm not into grad school—it's not my truth.
Why did you choose to expand in the Boston market specifically?
My Newbury Street store is minute and adorable, so I wanted a place where I could spread my wings. Chestnut Hill is kind of one of those legendary retail locations. When The Street opened, it just kind of made my chakras tingle, it felt right.
Is there a product or design that sells best in Boston over other markets?
We can't keep our candles in stock. [After following up with his director of PR, he confirmed the Muse candles are incredibly popular, as well as the Jet Set pillows and Vice canisters, shown in the gallery below.]
Boston isn't necessarily an area known for having spacious living accommodations. What advice do you have for people who are decorating for small spaces?
Make it bold and memorable. I think people get a bit terrified when they have a small space, so they decorate timidly. I think if you're going to make it dark, make it black. If you're going to make it white, paint the floors white. A small space is a great place to be bold. It's like the powder room paradigm. Powder rooms are always a great place to be over the top with wild wallpaper and that's the magic with small living spaces. They're a great place to be over the top.
What are you getting your mom for Mother's Day?
I'm going to get her one of my brand-new Goldie handbags because they are so cute.
Do you have any Mother's Day gift suggestions for our readers from your collection?
A Goldie handbag. One of my scarves is beyond shadorable. A Love pillow never hurts. We have gifts at every price point.
Where do you see the Jonathan Adler brand in another five years, 10 years? What is to come?

I love to make stuff and I just hope that I have the opportunity to make more, more, more. My career has exceeded my wildest dreams, and every day going to work is an absolute joy. I hope that I have five more years of continued support from consumers so that I get to do what I live to do.
Visit Jonathan Adler shops at The Street, 33 Boylston Street, in Chestnut Hill, and at 129 Newbury Street.
---
Our Faves from Jonathan Adler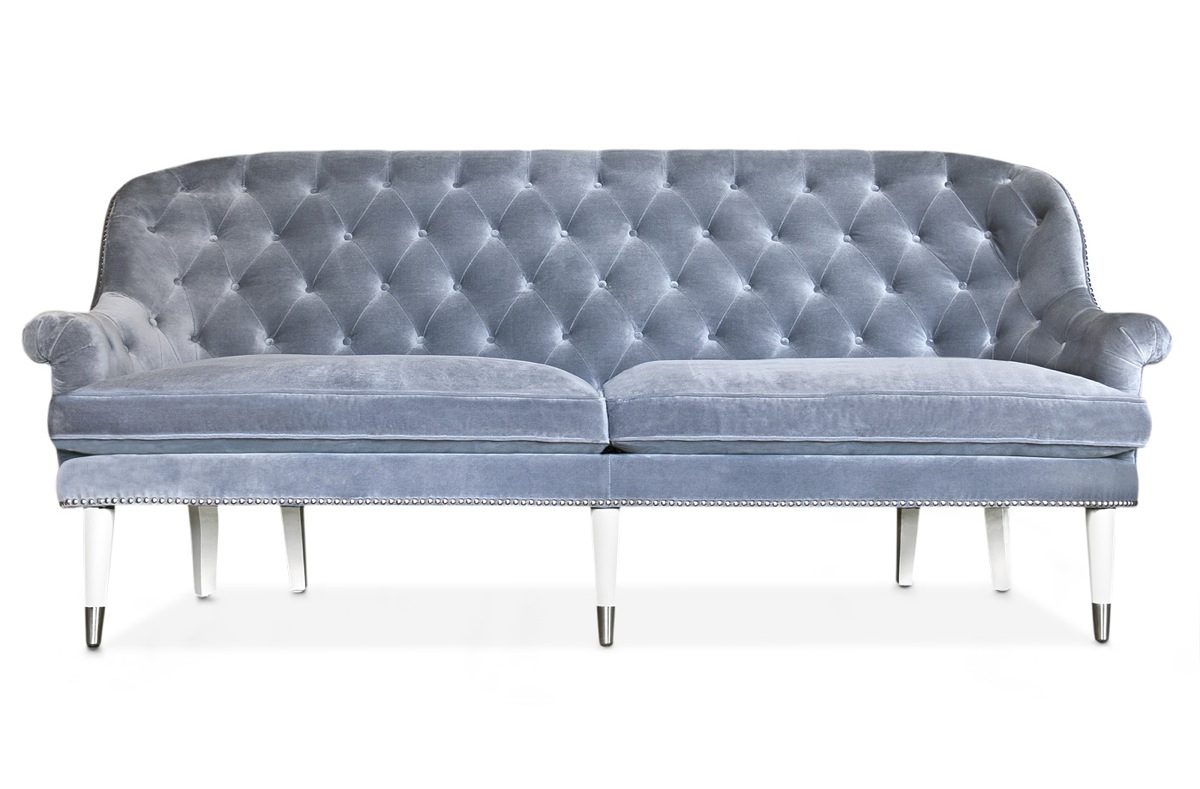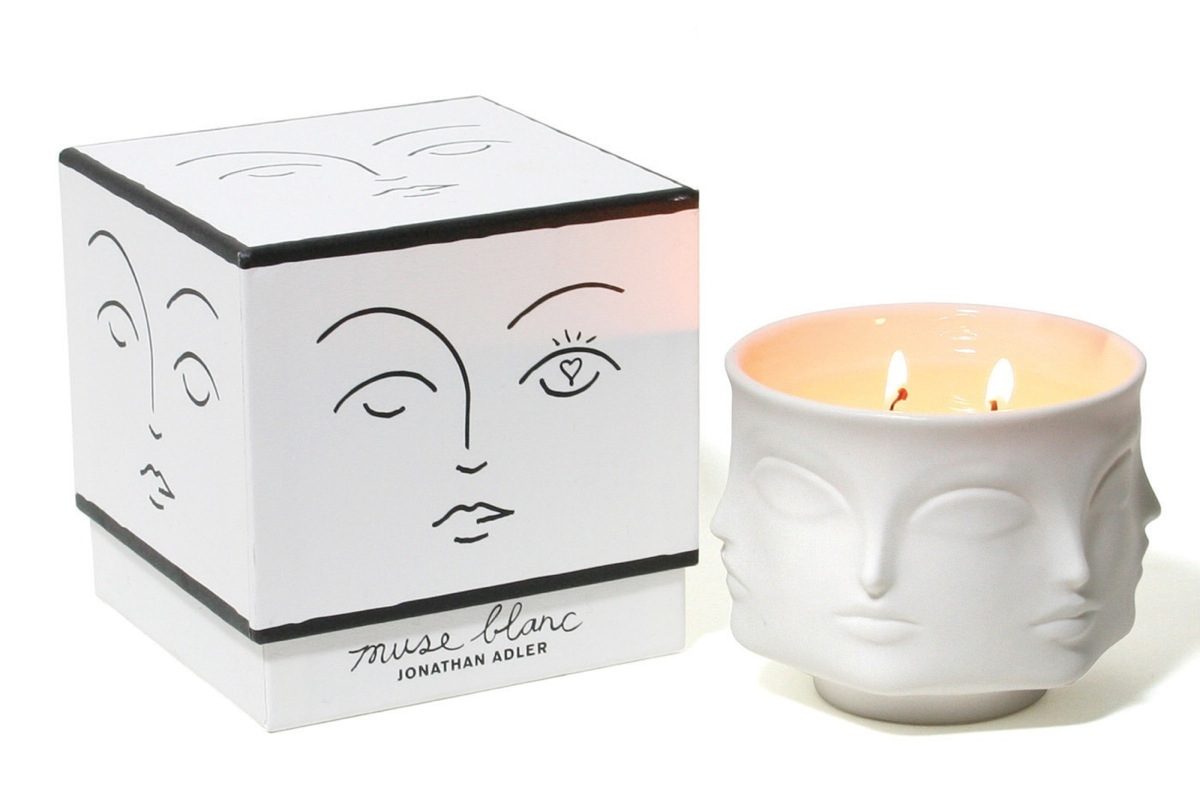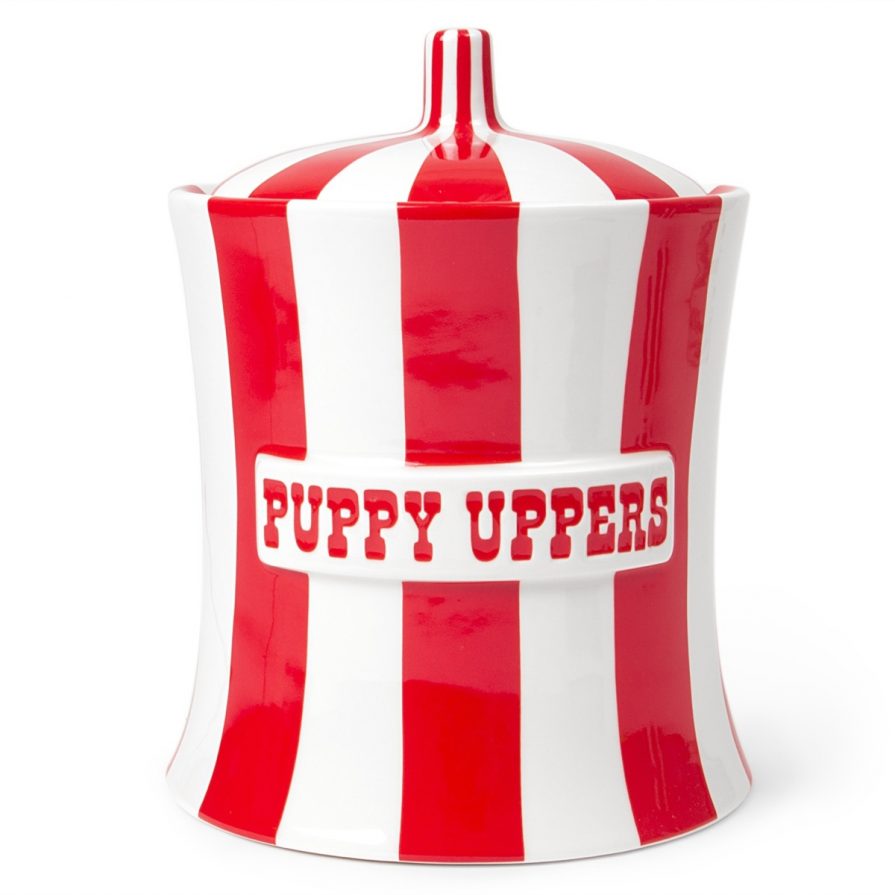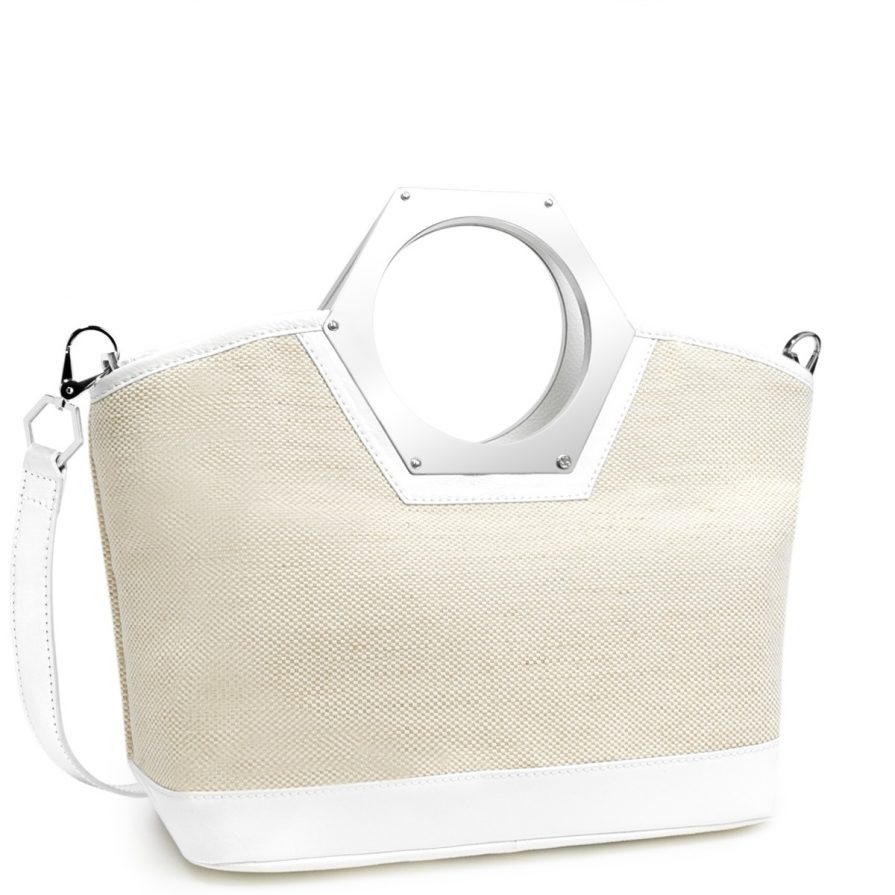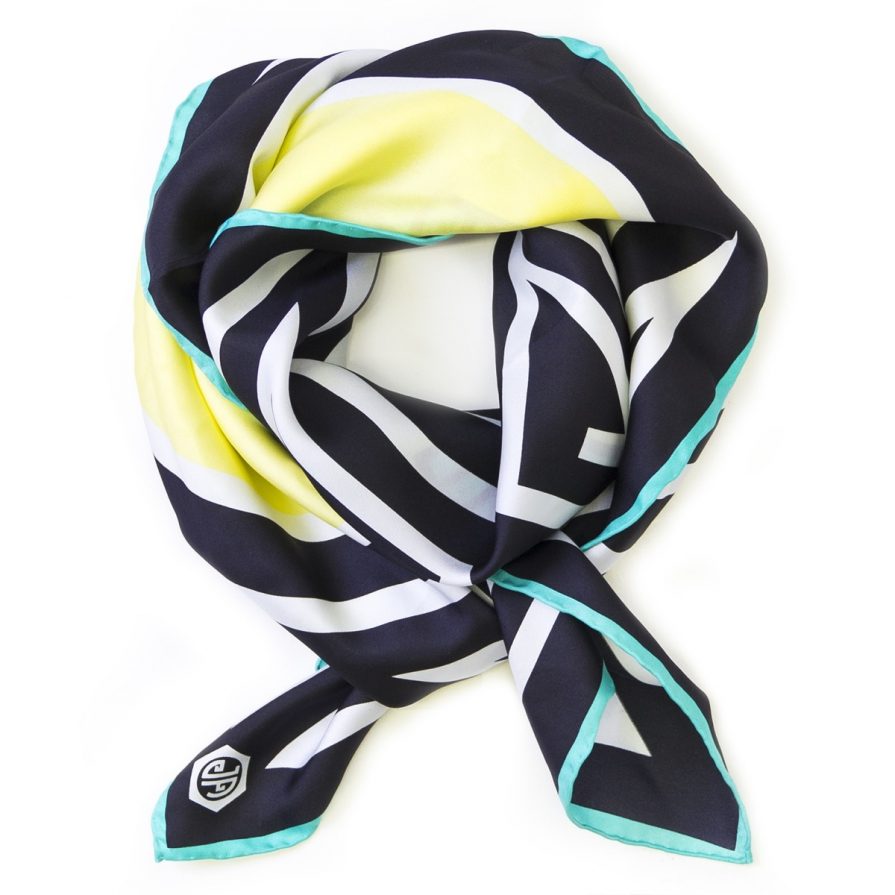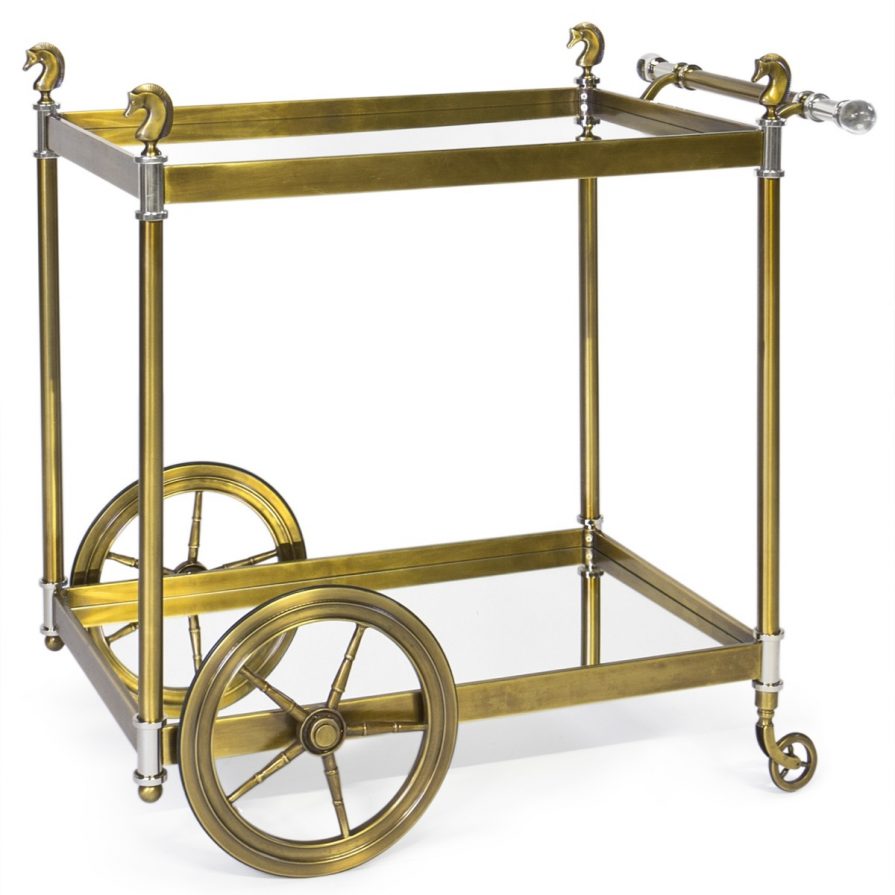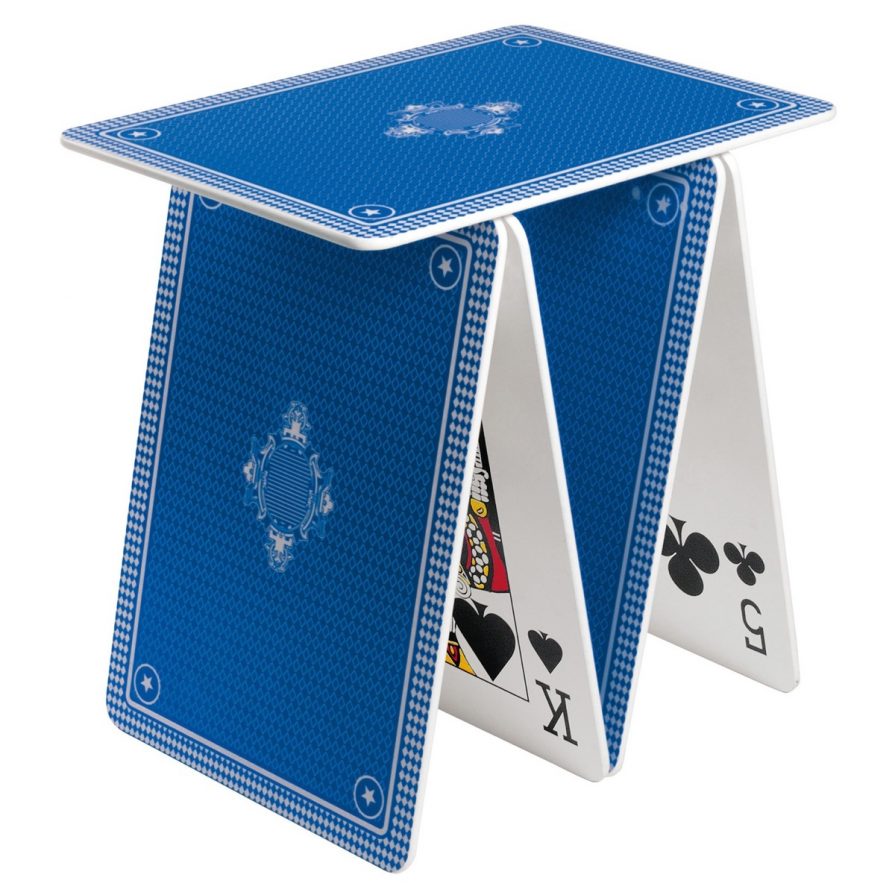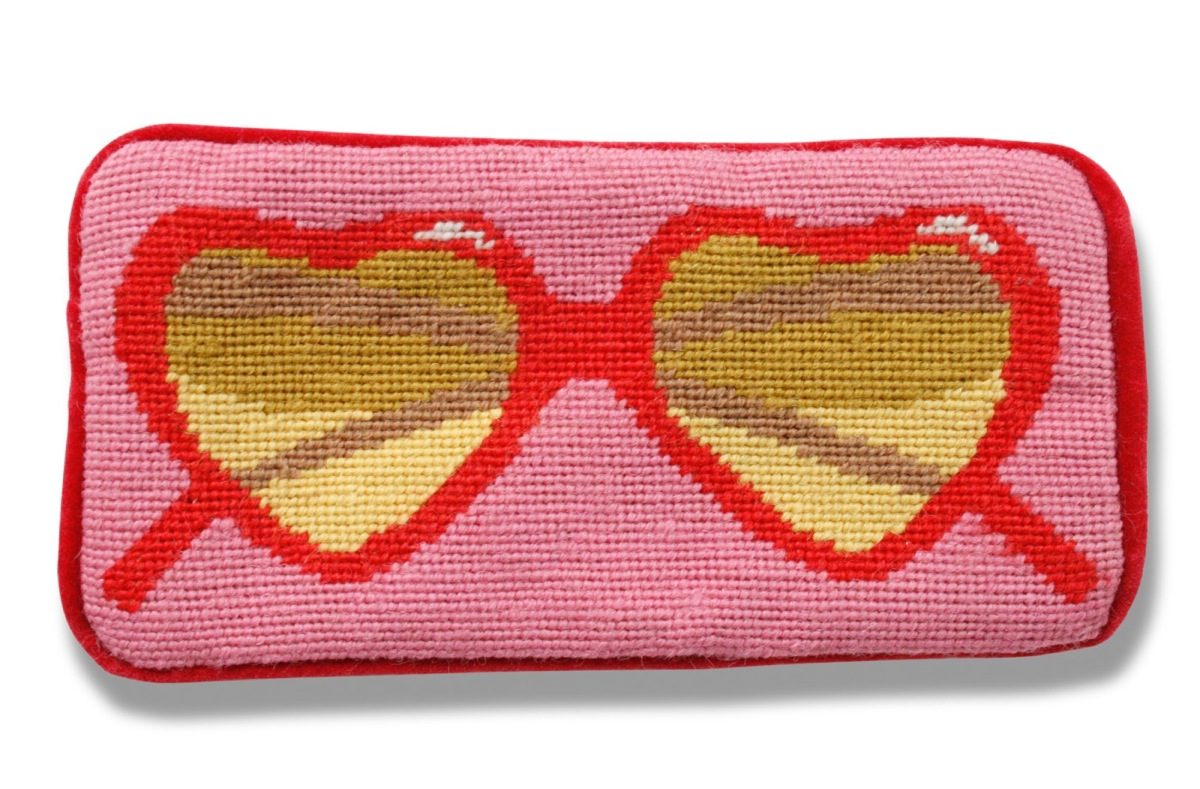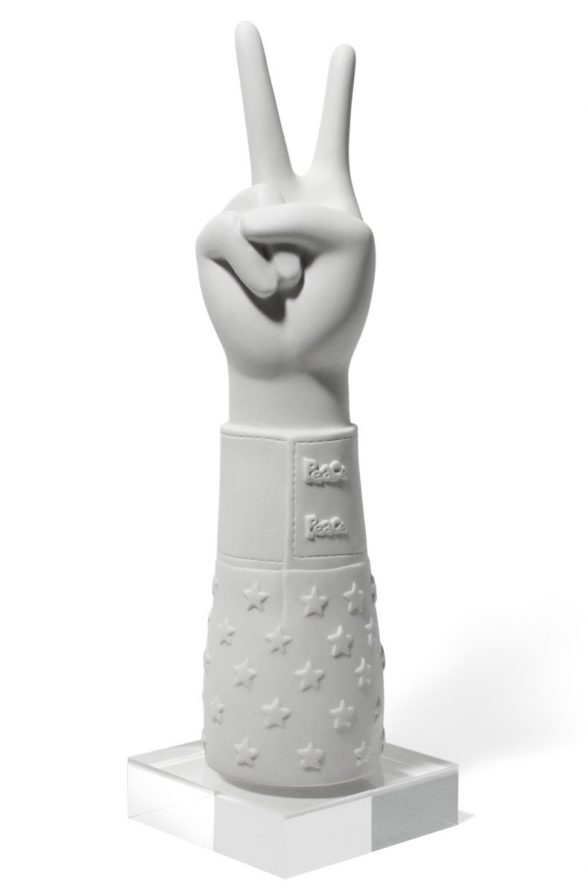 ---