The House from American Hustle Just Had a Price Cut
The house where a steamy scene from the Academy Award-winning film American Hustle was filmed is on the market, and a real estate agent behind the sale thinks the appeal of owning a piece of Hollywood East could up their chances of finding a buyer.
"There's a few unique things about the property—the movie being filmed there certainly gives some character to the house,'' said sales and rental specialist Siu Fu Lau, who works for Boston Proper Real Estate.
Built in the 1930s, the 9,581-square-foot house, located on Dudley Street in Brookline, served as the backdrop for the "pool scene" in American Hustle, where actor Christian Bale's character, con-man Irving Rosenfeld, meets Sydney Prosser—who's played by Amy Adams—for the first time.
"They did the entire pool scene there," said Lau of the sprawling mansion, which is listed at $4,999,000. "It's a very, very big house with very nice views, and when they filmed the movie, they closed down most of the block and brought in the [classic] cars."
The scene is one that's titled, "He Saved My Life," when Bale locks eyes with Adams inside the pool house, which is surrounded by large glass windows. Bale approaches Adams, and that sets the ball in motion to tell the story about the pair's tumultuous relationship throughout the rest of the film.
Lau said he wasn't sure how long filming took place on the property, when Hollywood stars like Jennifer Lawrence, Adams, and Bale flocked to the Boston area last summer, but the house served as the perfect location since the owners only live there part-time. "It's been on the market not too long," he said. "The owner lived there for 30 years, though."
The house recently took a price cut, dropping roughly $500,000 from its original asking price, down to $4.9 million, according to the listing on Zillow.com. Lau said there's nothing wrong with the property, however, and the mention of the pool scene is an "enticement" to attract more buyers. "The owner wants to sell, that's why there was a huge price drop," he said. "We would like to get more interest sparked in this place."
Besides the perk of bragging to friends about owning the pool that Bale swam in, the house offers potential buyers seven bedrooms, six bathrooms, a view of the nearby reservoir, a tennis court, landscaped grounds, and a carriage house on its 0.81-acre lot.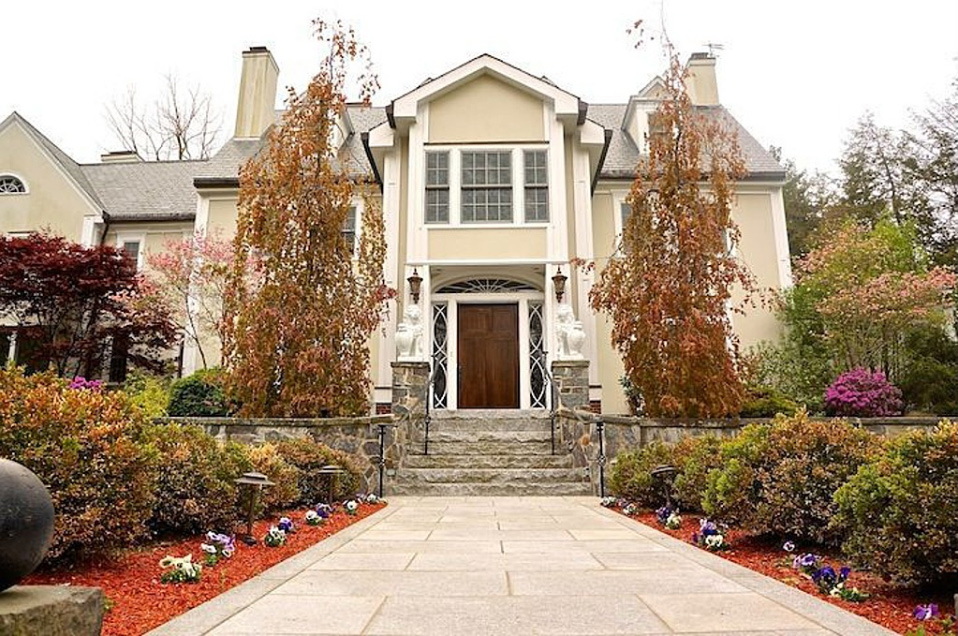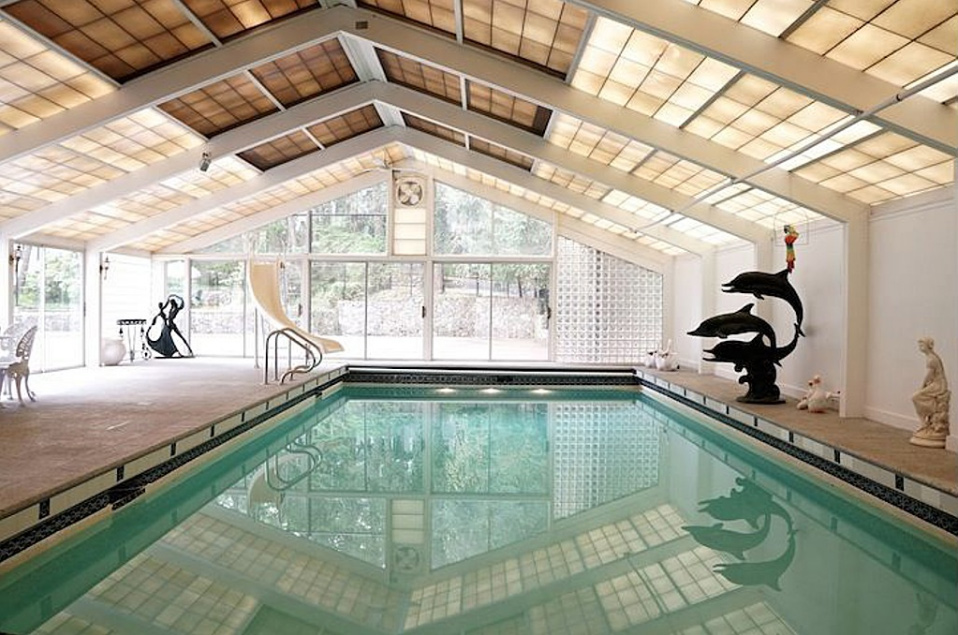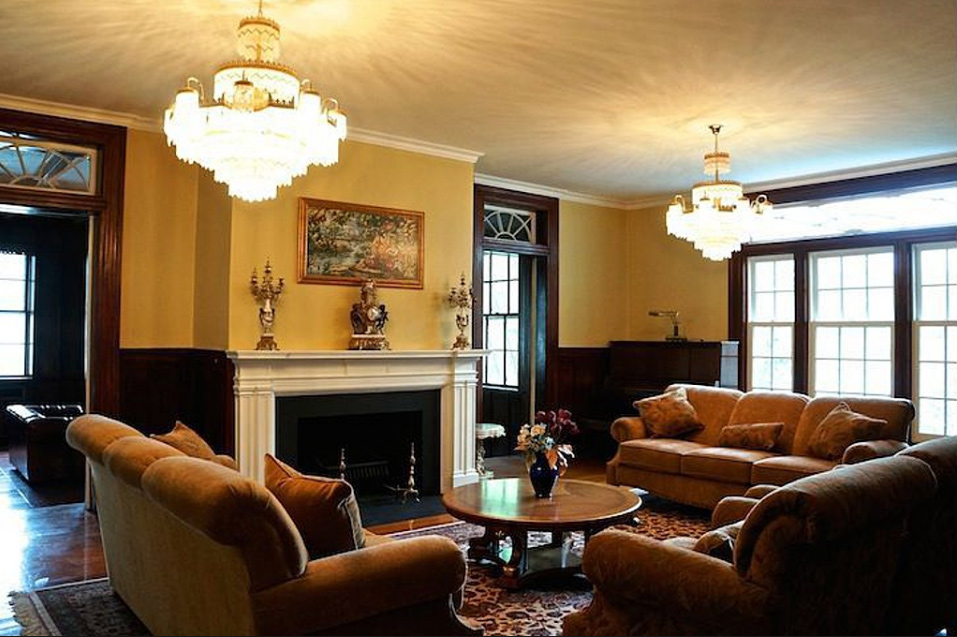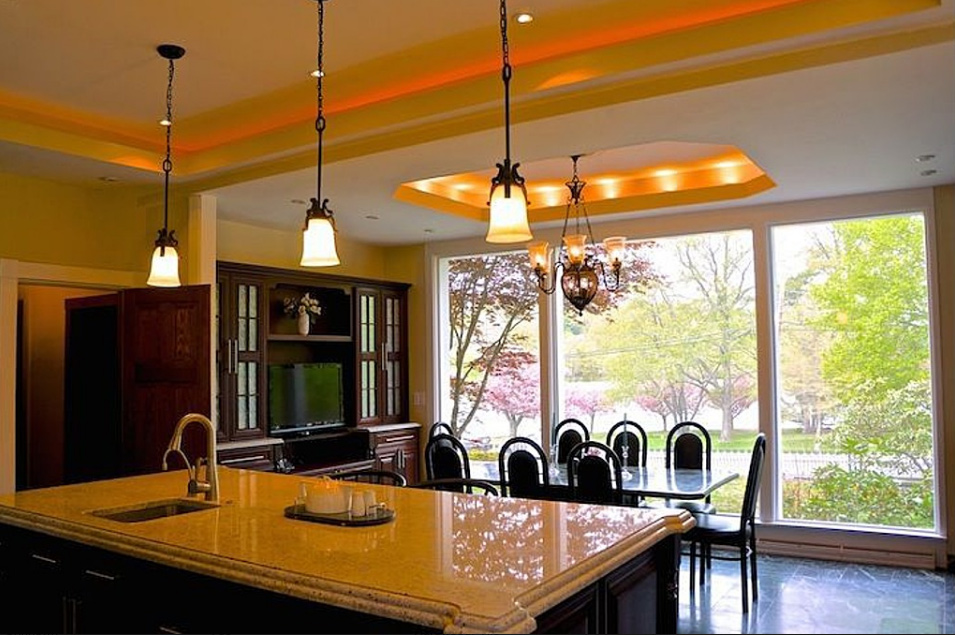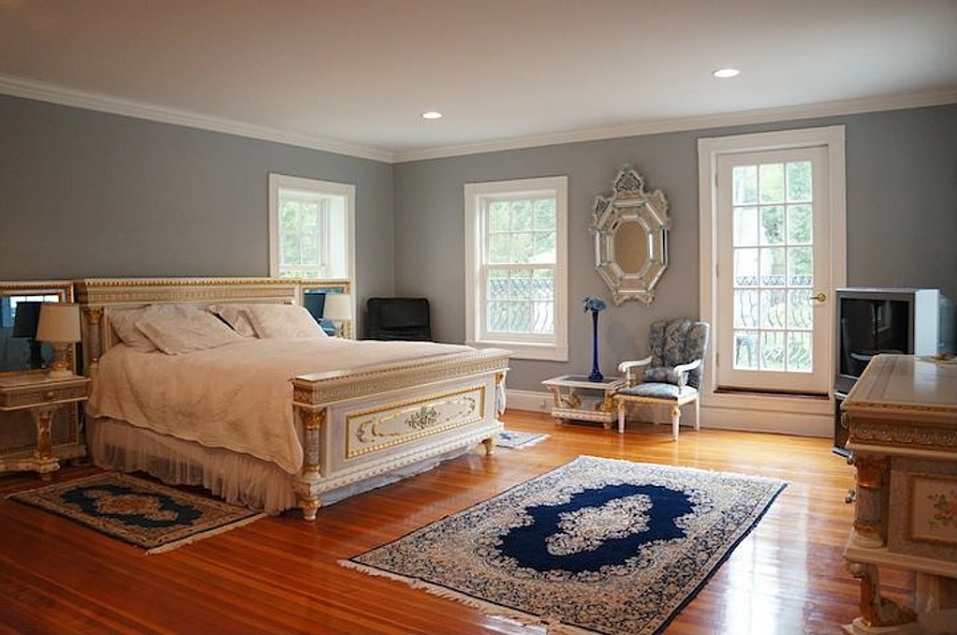 The Boston Home team has curated a list of the best home design and home remodeling professionals in Boston, including architects, builders, kitchen and bath experts, lighting designers, and more. Get the help you need with FindIt/Boston's guide to home renovation pros.
Source URL: https://www.bostonmagazine.com/property/2014/05/23/house-american-hustle-scene-filmed-grabs/
---