For Ligne Roset, It's a Family Affair
The father-son powerhouse talks about their approach to running a family furniture business.
---
The Ligne Roset furniture empire spans five generations. Since their humble beginnings with a walking stick in 1860, the company has grown to include over 200 exclusive Ligne Roset stores and 900 retail distributors. They partner with select designers to produce over 100 new products a year ranging from lamps to sofas, sideboards to linens.
Pierre Roset, CEO of Ligne Roset, and his son, Antoine Roset, Executive Vice President of Roset USA Corp., sat down with us in the Ligne Roset showroom in the Back Bay. Francoise Theise, owner of the Ligne Roset Boston location, has a longstanding friendship with the Roset family and she joined as well. The conversation was full of father-son teasing, and palpable passion for a family business with a bright future. We touched on many topics but one theme kept emerging: the substantial benefits to keeping the business a family affair. Only a family-run board can (confidently) ignore the commercial team to push a design to production, while an ingrained sense of duty for the next generation means that environmental responsibility is a given. Plus, who doesn't want to grow up playing in the factory's foam pit? Read more about the family furniture business below.
1. Safe products, free of chemicals, are important to the company—and come from consumer requests.
Antoine Roset: We are starting to work quite seriously on fire-retardant, non-toxic foam. You have a law in California, TB117, that has forced a manufacturer like us create fire-retardant products. So far, the only way is to put CMHR (Combustion Modified High Resilient) foam in furniture, which is toxic. We are concerned about selling products loaded with harmful chemicals. Californians, by law, don't have an option, but for people outside of California, we wanted to give them a choice. We produce furniture that is totally free of this kind of foam. This comes from feedback from customers.
2. Both father and son grew up in the factory environment but their experiences were very different.
Pierre Roset: When I grew up with my brother, every Sunday during the afternoon we visited the factory. Since a very young age, we were in the middle of the manufacturing and listening to my father and sometimes employees at home concerning their jobs. Naturally, it was decided that we would succeed [our father in the business]. We can say without any [doubt] we never wanted to be a doctor or teacher. It was, as we say in French, "long fleuve tranquille" (a written path).
AR: I grew up in the countryside playing with my cousins and my brother in the big batches of foam, jumping from 10 meters high into the foam like this [he spreads his arms and legs out wide and demonstrates falling backwards]. So that was pretty fun. I think my father and uncle at the time weren't very happy about that. There is a shift in generations. I grew up, [attended] business school, [received my] MBA. I started working for the watch industry, nothing to do with furniture. I spent almost four years with IWC.
3. Getting a job offer from your father can be awkward.
AR: I was living in Paris and showing up for the weekend, and my father, before I took my train back, said, "Let's have a glass." He told me, "We are looking for a sales manager in New York, are you interested?" I said, "Really? What kind of question is that, on Sunday?" It took me [about] two months to answer. I said, "Don't be stupid, it's not just the family business, it's New York!"
4. Successful European companies have changed their mindset when it comes to working with American markets.
AR: A lot of European brands, especially us, have done business as a European brand for Europeans living in the U.S. We used to say, "No, we are French, this is the way we do it in France." You can't do that anymore. Today, we have to do business as a European brand, offering a European product, but for the American market.
For example, [with] quick shipping, we have a full range of products…that are available in two weeks. You don't have to wait 12 weeks because we have stock in the U.S. It's still made in France but [we are able to] answer something that is very important to the American market: quick delivery.
5. Doing business with family comes with another level of trust…and well, fun.
AR: …My cousin and I force [my uncle and father]…to listen a little bit more than they were doing with other business partners, because we are family. I can say things to my father in a different way and have more accessibility to him. The good thing is my father is my boss, we make jokes, we tease each other, [and in the end] we do business.
PR: We try to be serious. We try to do what my father did with us. At the end of my studies, I was at the age of 24… general manager of the company. My father was very open to young people, he trusted my brother and I very much, and we had the freedom to undertake what we wanted from a very young age.
6. A family business can take more risks.
PR: At the end of the year, nobody is asking me, "Exactly [what] is your profit?" The board is my brother and I. This is quite different. If we choose a designer and even if the commercial team is say[ing], "Ah, this product, we are not sure if we can sell it easily, the margin is too low," and so on and so forth. We say, "We have the pleasure to do it. We try because we appreciate the designer, the novelty."
AR: We have done great work with these two brothers, Ronan & Erwan Bouroullec. My uncle said, "We have done good work together once, why not twice?" And so we said to them, "Okay, you have carte blanche." For them, it is amazing to have a supplier, a manufacturer say, "You can do whatever you want, we will try it, we just want comfort." People looked at us when we introduced [Ploum]…in red. It was during the bad time of the economy and we were pushing the envelope when others were doing classic models, with gray cushions.
Now, Ploum is our number two bestselling product after Togo. Having this freedom and pushing the envelope is the only way a company like us can resist the mass market of the Chinese. Another interesting thing about the collection is they developed a fabric called Moraine where two threads weave one over the other to create a woven pattern.
PR: It is something so difficult, the weave, we spent more than one year on these fabrics…we aren't selling fabrics you can find anywhere in the world.
7. The 'buy local' craze isn't as easy to execute in Europe.
PR: Made in France, not made in France, it is quite stupid at the moment. Better to say we are a European manufacturer. When you consider for example this fabric [he points to the Moraine fabric], it is made by a Dutch company, the only company able to do this is in Holland. We are buying a lot of textile in Italy for example, metal parts from Germany because the German industry is very strong in that field. I know this is what people are saying now, "Buy French, or it must be done in France." It is quite ridiculous because is impossible for a country in Europe—I'm not speaking for the United States—to manufacture everything. It is very difficult to find a product in France that was totally manufactured in France.
8. Cosse, arriving in August, and Prado, arriving in September, may be our new favorite couches.
AR: Cosse is a product from Philippe Nigro, who has been working with Roset for five years. He has been designer of the year in Paris and [came] to New York for the International Contemporary Furniture Fair. He has designed a seat cushion that is very modern with different types of quilted fabrics. Everything is on a wood base and kind of high with all foam cushions. It's feminine and the comfort is very interesting.
In the spirit of the 1980s, we also have a product called Prado. It's sleek…on raised legs with cushions that you can move easily and use to sit anywhere you want. It can be used as a divider as well. Most sofas are made with a back and seat cushions, but with this one, you can just flip the cushions however you want, it is very playful.
Francoise Theise: The pillows are weighted…you can literally lay them on the base anywhere, lean back, and they won't [move].
Visit Ligne Roset at 200 Boylston St., Back Bay. Info: (617) 451-2212, lignet-roset-usa.com.
This interview has been edited and condensed.
---
Our Faves from Ligne Roset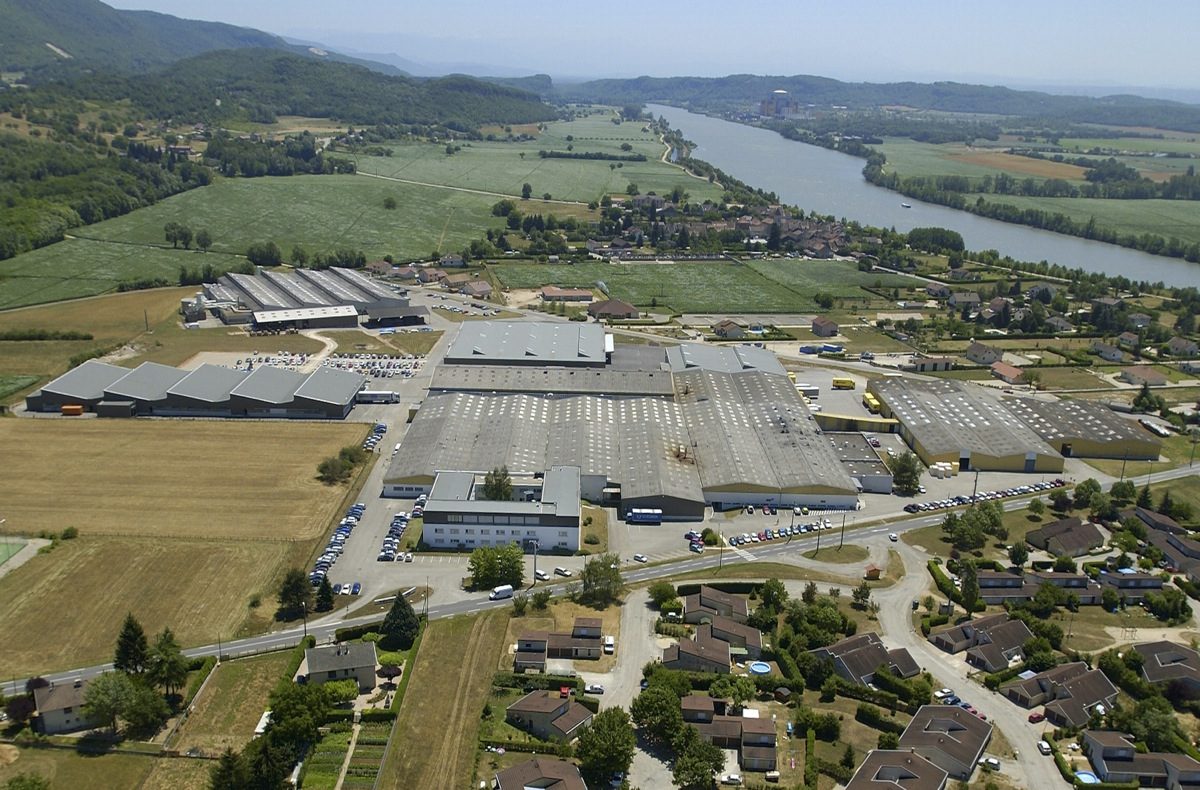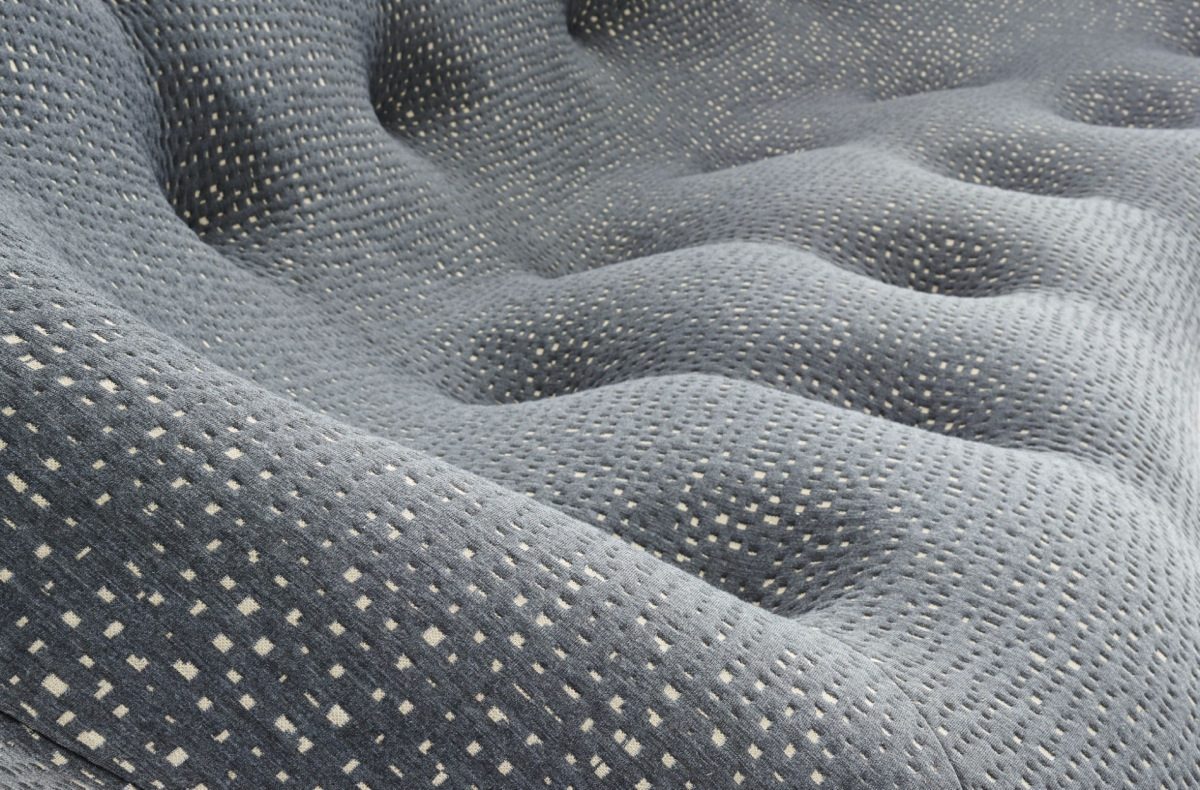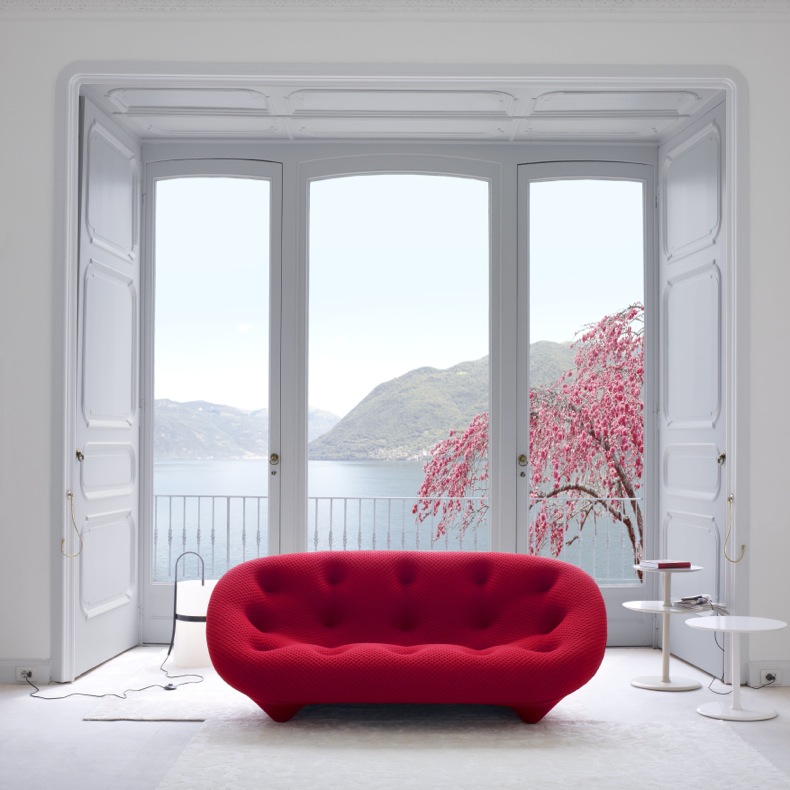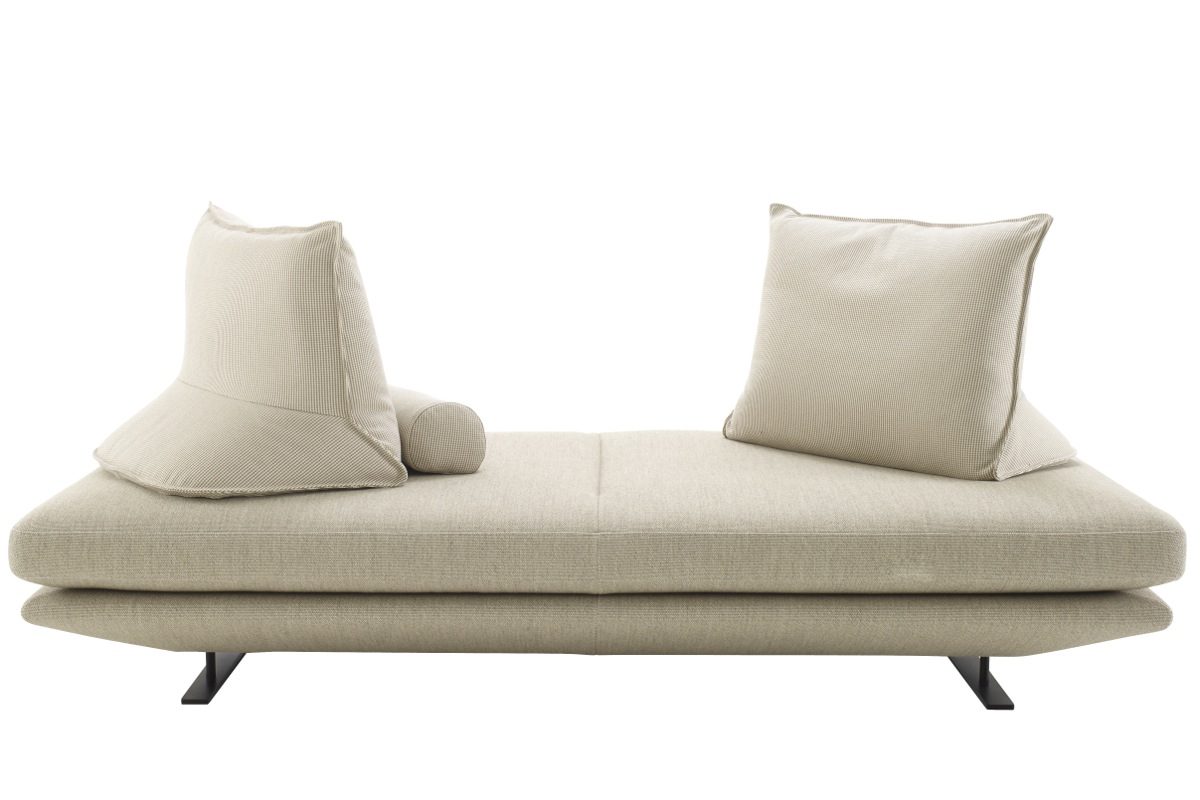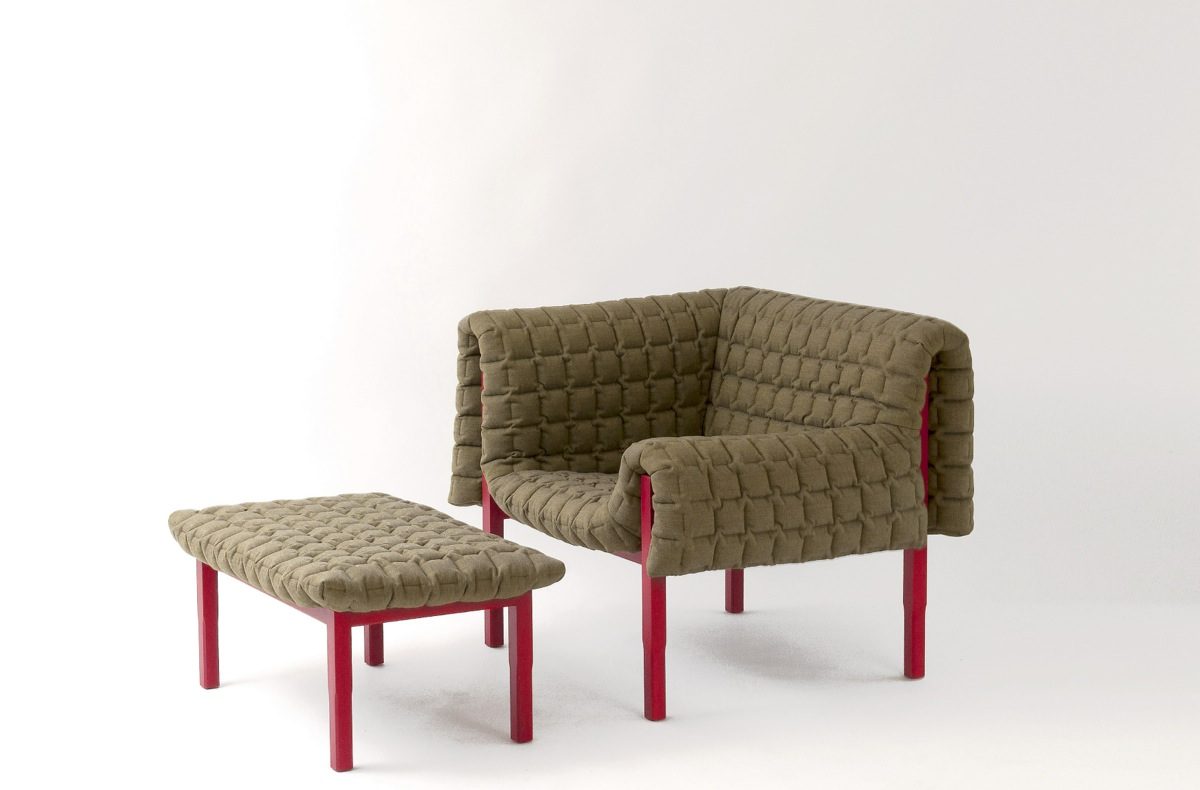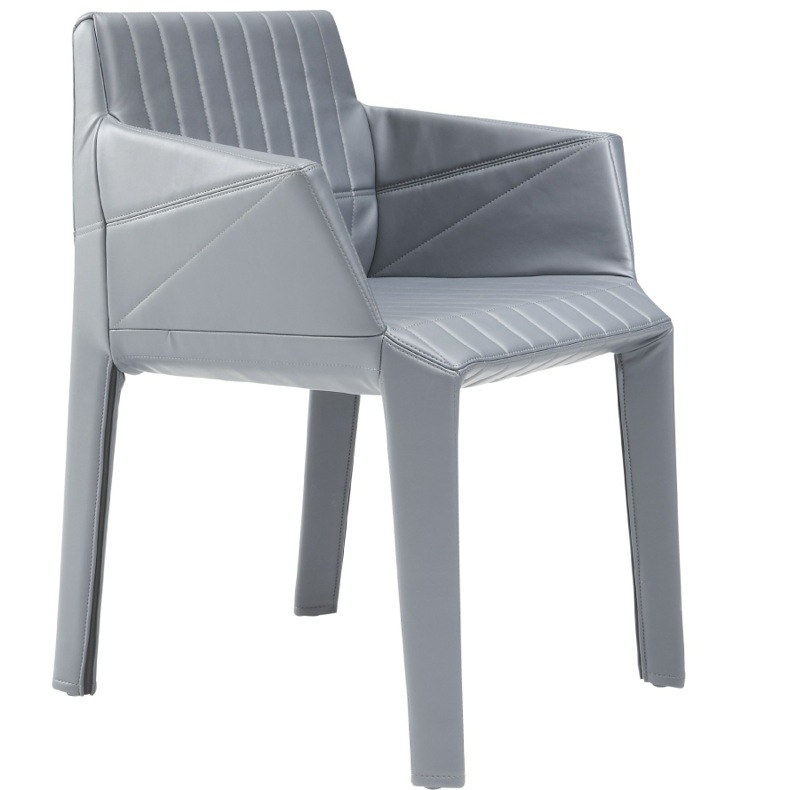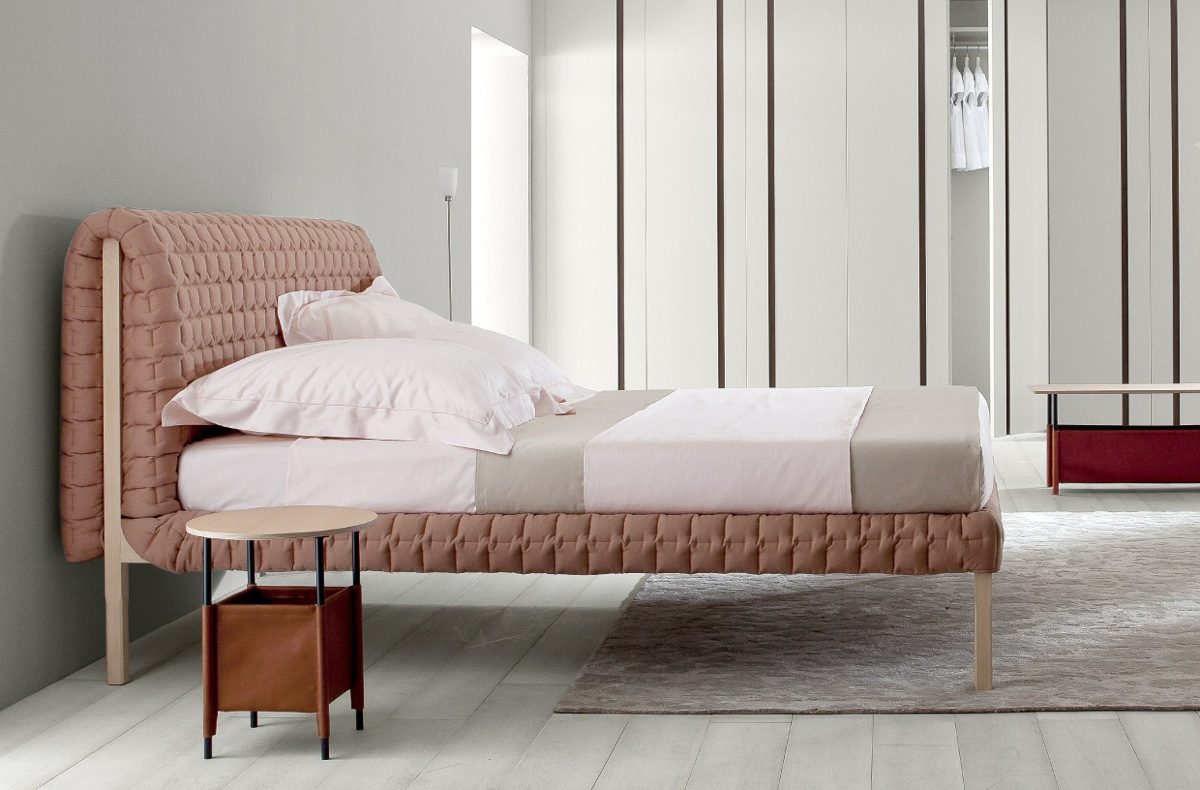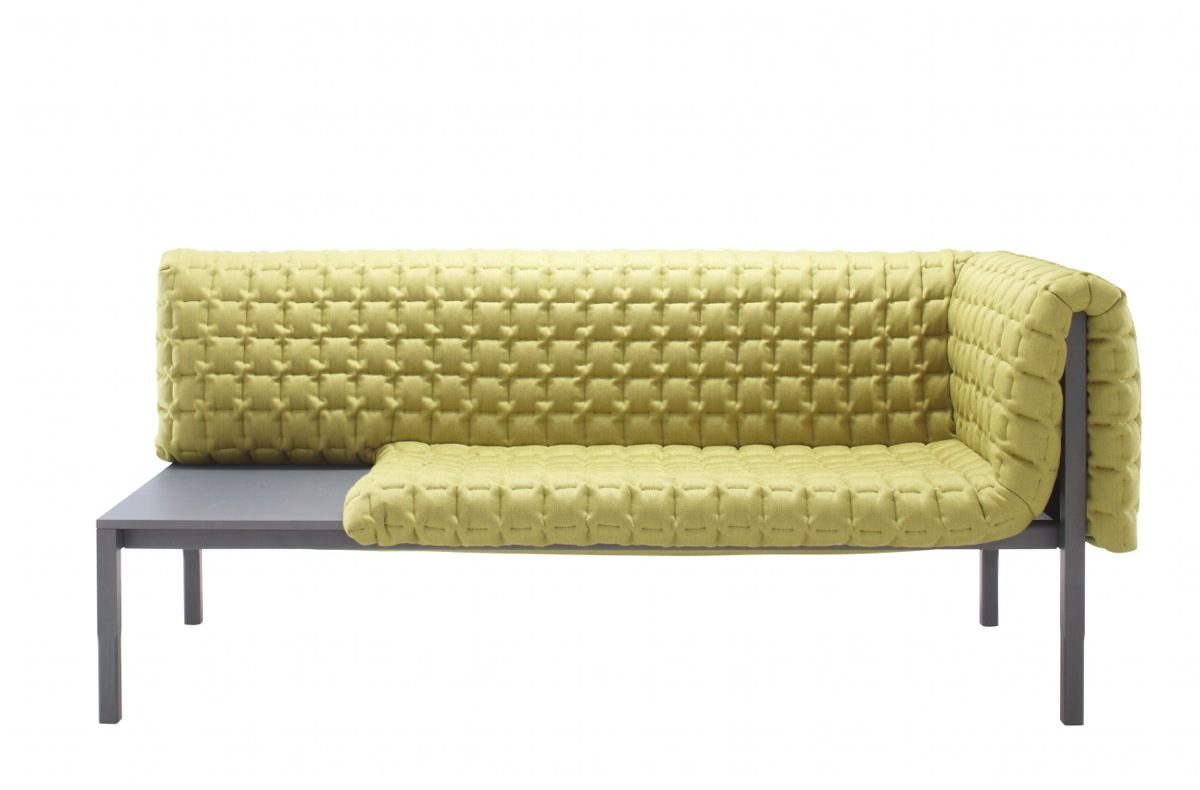 ---