Infusion Furniture Is Modern with a Traditional Twist
The Milton-based company blends traditional woodworking techniques with a modern aesthetic.
---
The talented crafters behind Infusion Furniture hold true to woodworking traditions and infuse their designs with a modern aesthetic. Quentin Kelley, the owner of Infusion Furniture, describes his work as having "one foot in the past and one foot in the future."
Kelley crafted his first piece of furniture as a Peace Corps volunteer in the Dominican Republic. His service project involved building water systems for a village without access to freshwater and his furniture work was equally practical. "I needed a couch and I also need an extra bed for guests, so I killed two birds with one stone," he says. Kelley built a folding couch sort of like a futon using a hammer and some nails.
After completing his assignment abroad, Kelley returned to Massachusetts in 2000 and trained with an architectural woodworking company and then with furniture maker Hank Gilpin. It was in Gilpin's Rhode Island studio that Kelley learned the fundamentals of furniture design and construction. Kelley continued his education with coursework at the Rhode Island School of Design and Massachusetts College of Art.
"I was never crazy about working for other people," he says. An interior designer friend was working on the upscale apartment building Fenway Triangle Trilogy (familiar to some for the first floor retail shops including West Elm and Sweet Cheeks Q). Kelley was commissioned to make a total of 40 console tables for the elevator lobbies throughout the building. The project gave him the opportunity to launch his own business, and Infusion Furniture was born.
These days, Kelley rents a 100-year-old workshop in Milton. The commercial building is grandfathered into a residential neighborhood and has a long history of woodworking tenants, including a sawmill and a cabinet-maker. The timber frame warehouse boasts two floors and 4,000 square feet of space. The ground floor is the larger of the two and serves as the woodworking shop while the second floor functions as a showroom.
Though he continues to work commercially, most of Kelley's work is custom furniture for private homes. The Trio Stool is a newer product in Kelley's home collection that has a metal footrest purchased from a local fabricator in Woburn. "It's expensive and it would probably be cheaper to have those metal rings made in China, but we'll try to avoid that," he says. This product was also considered as one of 17 market-ready prototypes from international design studios and independent designers for May 2014's Launch Pad, a program of New York City's Wanted Design show. Visitors as well as a panel of esteemed judges—including Antoine Roset of Ligne Roset—were able to vote on their favorite designs.
Antoine Roset
Kelley deals almost exclusively with solid North American rustic wood species from New England and the Midwest. He does get the occasional request for something more exotic like African wood, but in those instances, he tries to "… persuade people gently to use the domestic species," he says. "I intend to keep [the business] all local for as long as I can for environmental reasons, ease of fabrication, and logistics like communication."
"I don't want to make furniture that looks like it's manufactured," he says. "I don't like the look of a lot of furniture that is assembly line format, it looks and feels sterile."
Most products are made to order. Contact Quentin Kelley for more details. Infusion Furniture, 49 Victoria St., Milton. Details: 617-223-1181, infusionfurniture.com.
---
Our Faves from Infusion Furniture: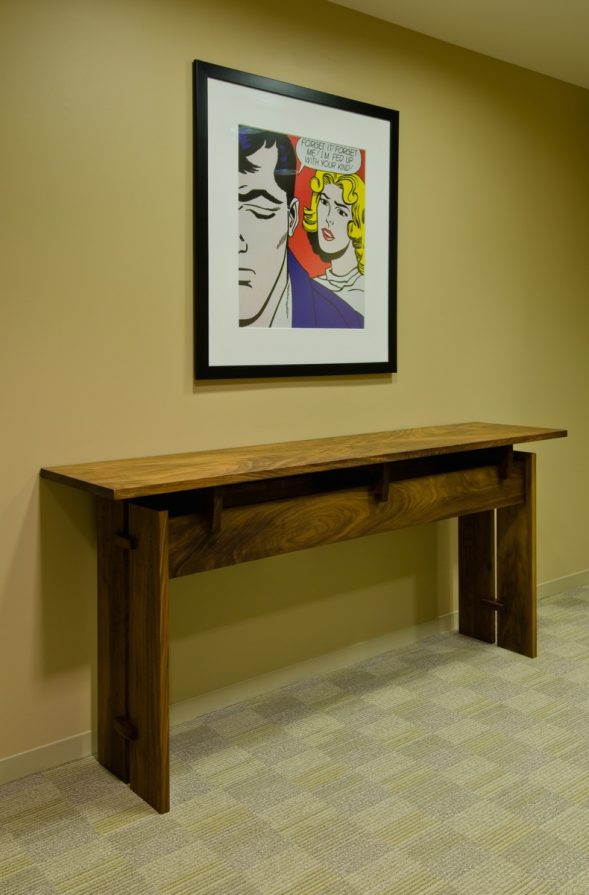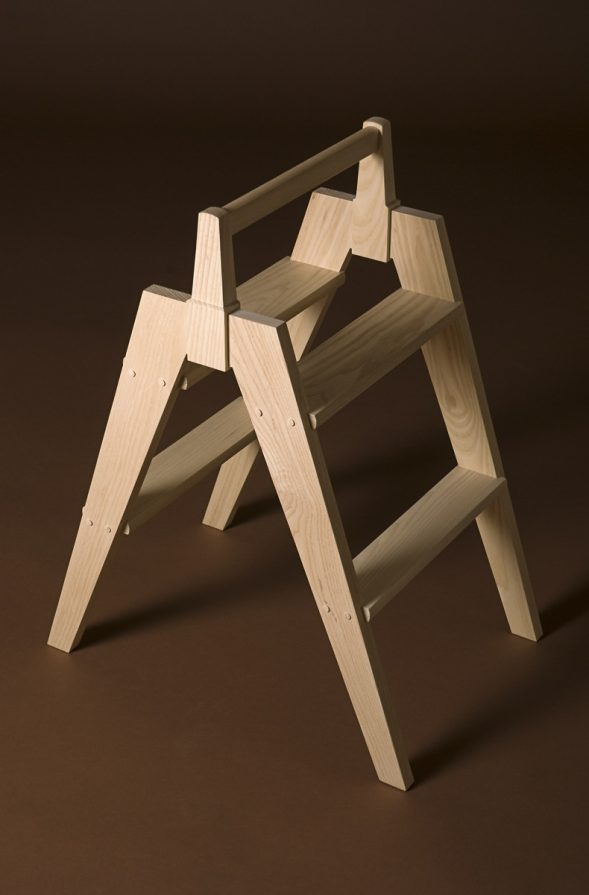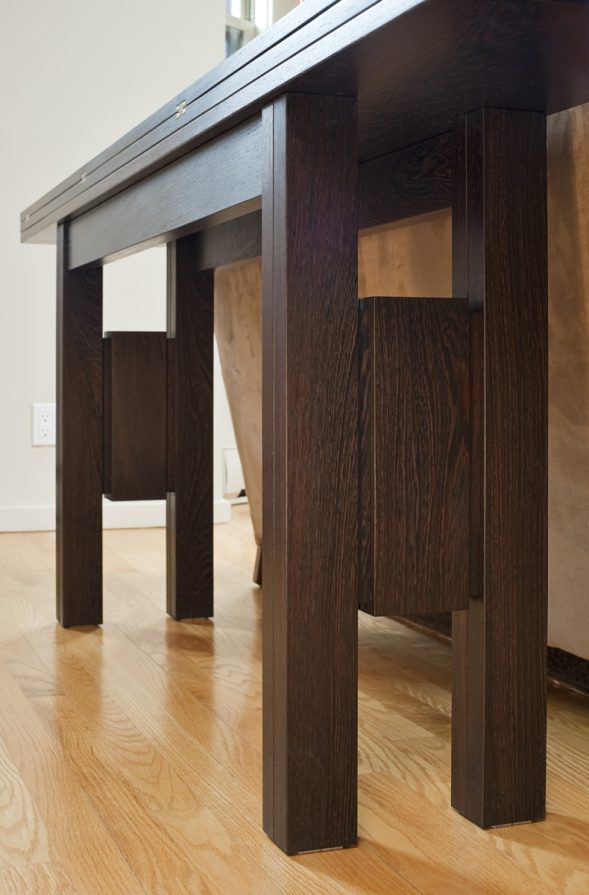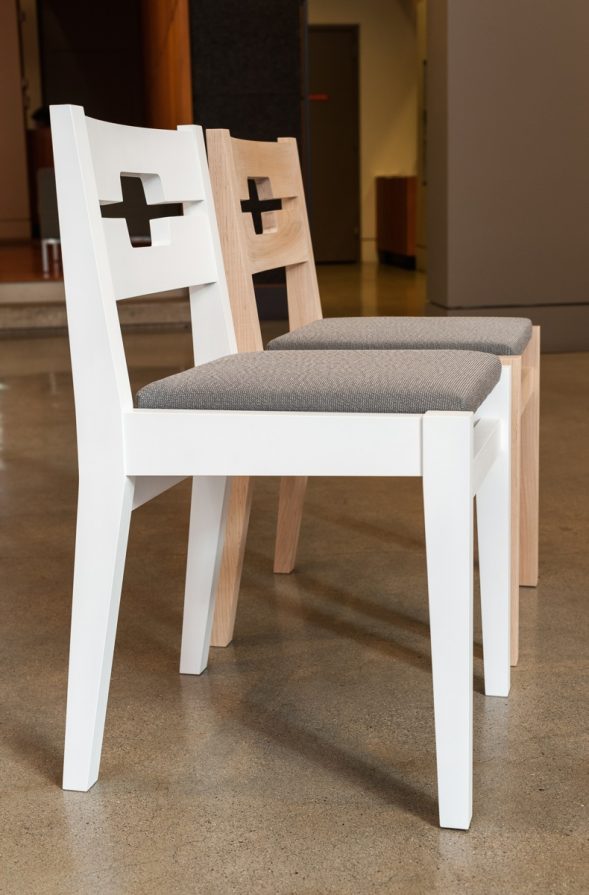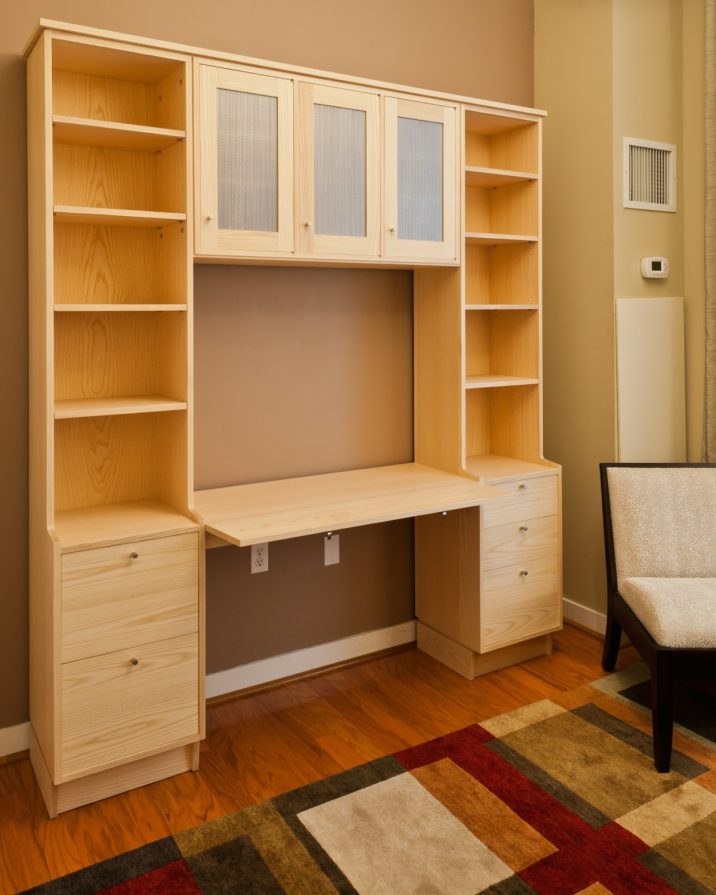 ---