Bay Village Building Razed in Preparation for … Well, No One's Really Sure
The property at 212 Stuart Street was once a church and then a restaurant.
---
This week brought progress in a near decade-long attempt to bring new life to a corner of Boston's Bay Village neighborhood.
The razing of the property at 212 Stuart Street was completed this past week. The building on the site had been vacant for the 15 fifteen years, ever since Jae's restaurant closed in 1999. The building had a dim, dingy, grey-colored facade on its front, but on the back, on Shawmut Street, part of the original brick facade remained. It was built in 1840 to house the German United Evangelical Lutheran and Reformed Society church.
The Boston Redevelopment Authority approved the tearing down of the existing three-story building in 2006 and replacing it with an eight-story building with 18 condominiums and 33,500 square feet of ground-floor retail space, but that developer never broke ground. Hera Development bought the property in 2007 and proposed an office building for 212 Stuart Street and the parking lot next door. But, they didn't do anything with it, either. In 2012, the owners of the Revere Hotel at the corner of Stuart Street and Charles Street South purchased the building.
What's interesting is that it remains unclear what exactly Northwood Investors is going to build on the site. Two years ago, the company told the Herald, "We do not currently have definite plans and are evaluating all of our options." There was no comment when the Boston Business Journal asked earlier this year, either.
The situation as it stands today is that Bay Villagers are looking at what is now an empty parcel of land surrounded by a chain-link fence next to a surface parking lot, with no announced plans for anything to replace what was standing there before.
There is no information on the project on the website of the Boston Redevelopment Authority. Boston magazine reached out to its spokesperson for comment on the status of the project at 212 Stuart Street and will update this story when we hear back.
Some images of the building, as well as renderings of previous proposals, and the site as it exists today. Yes, the church arch in the photos will remain a part of whatever is eventually built.
---
212 Stuart Street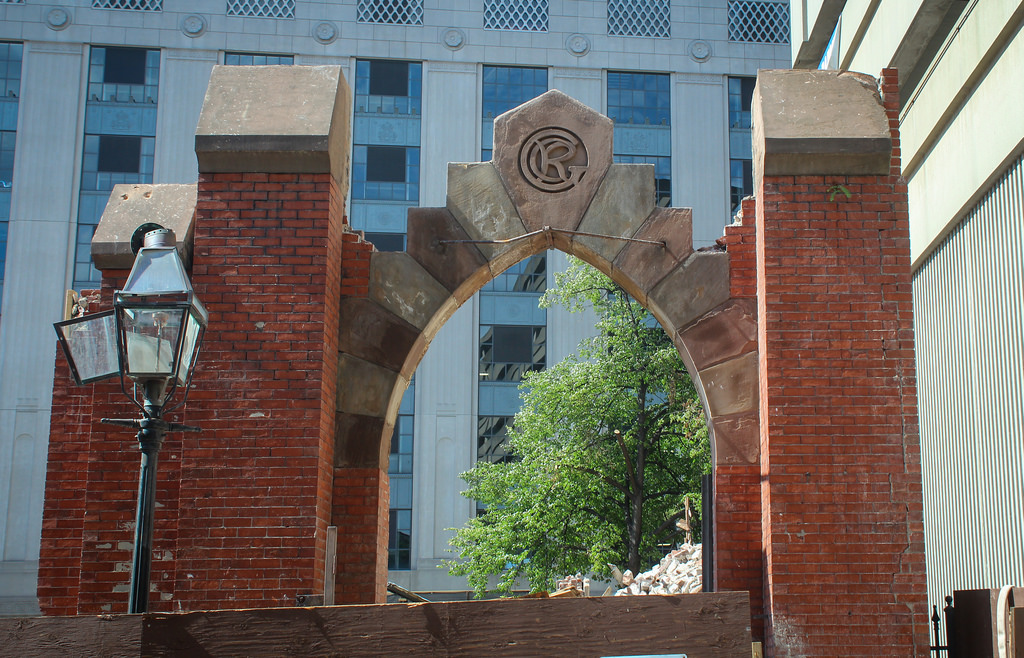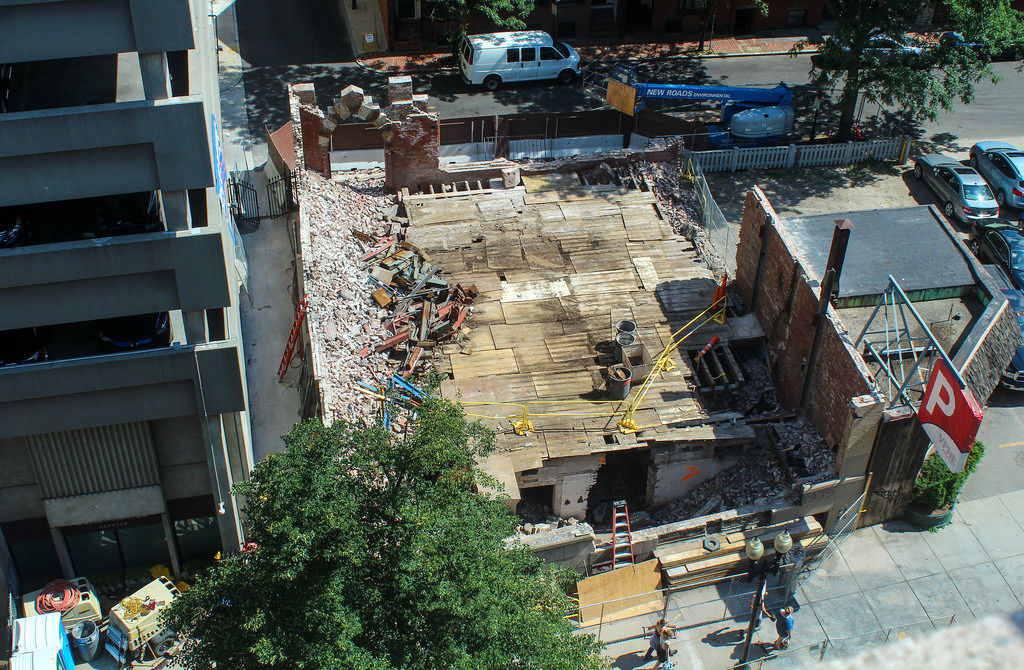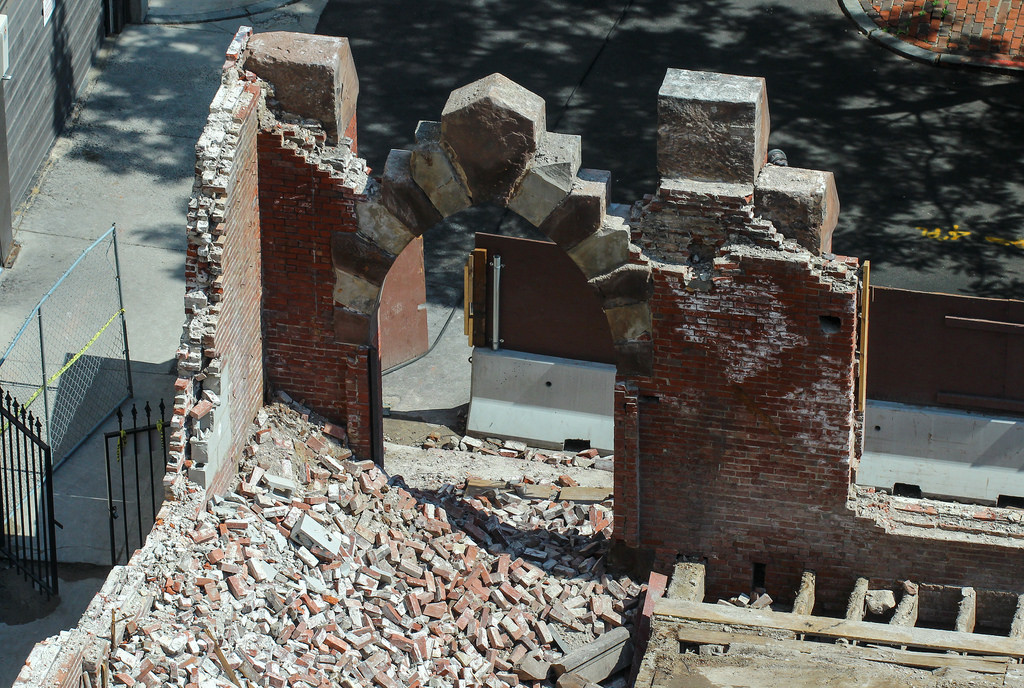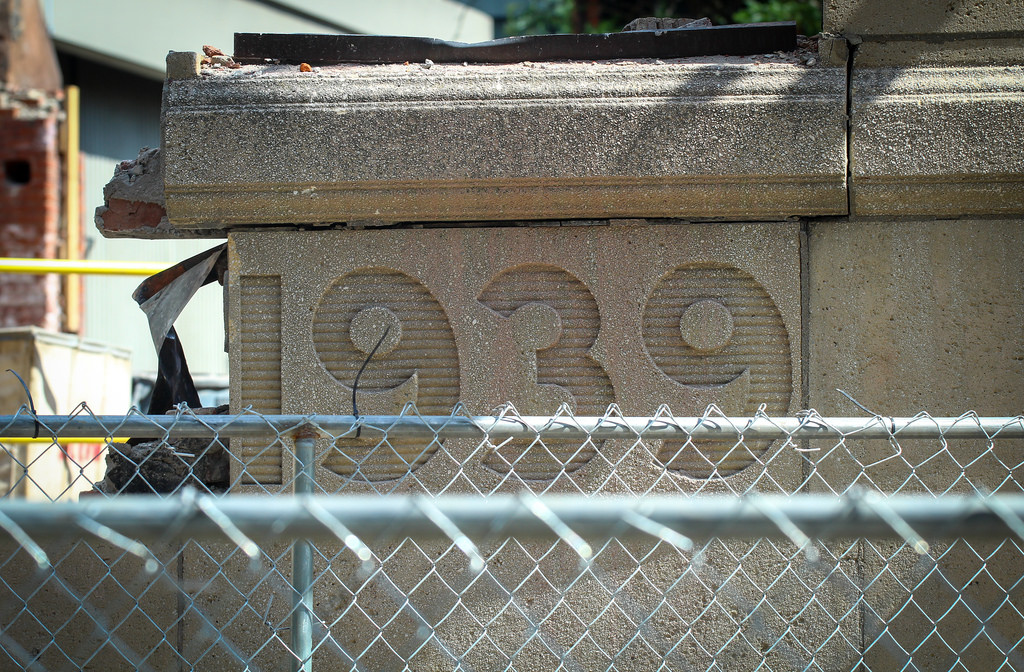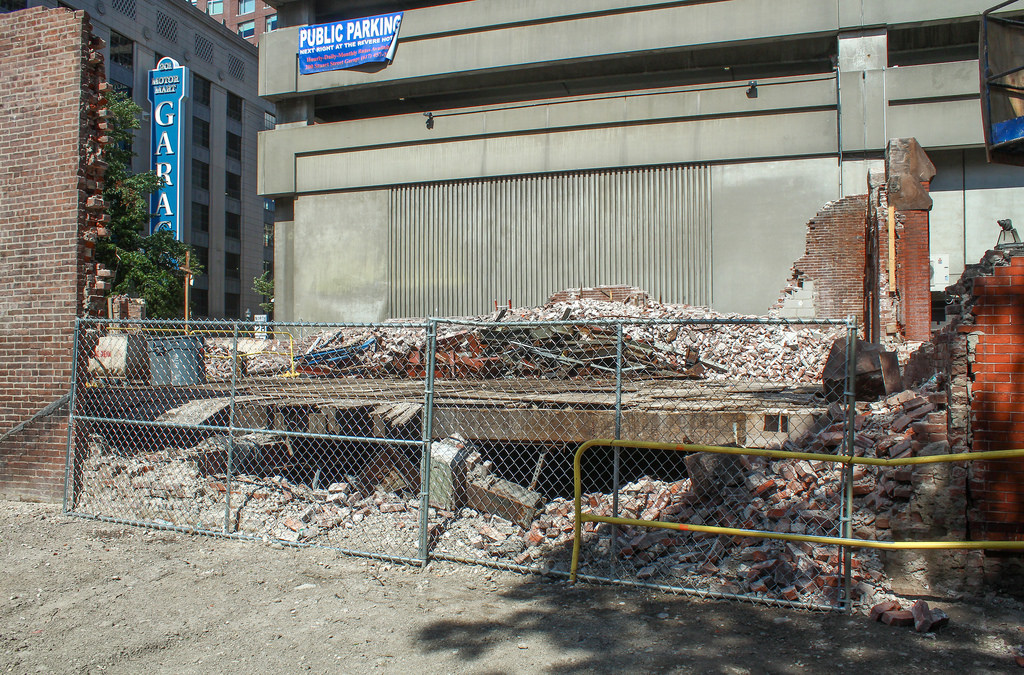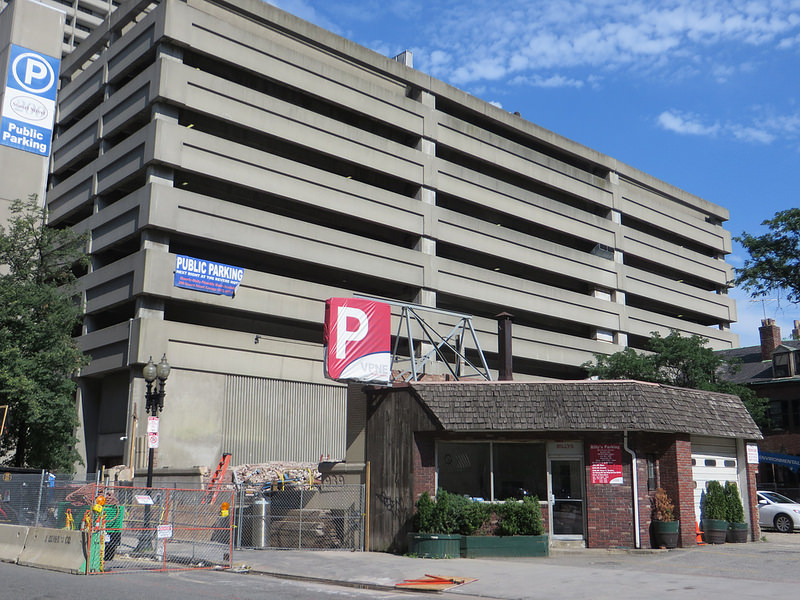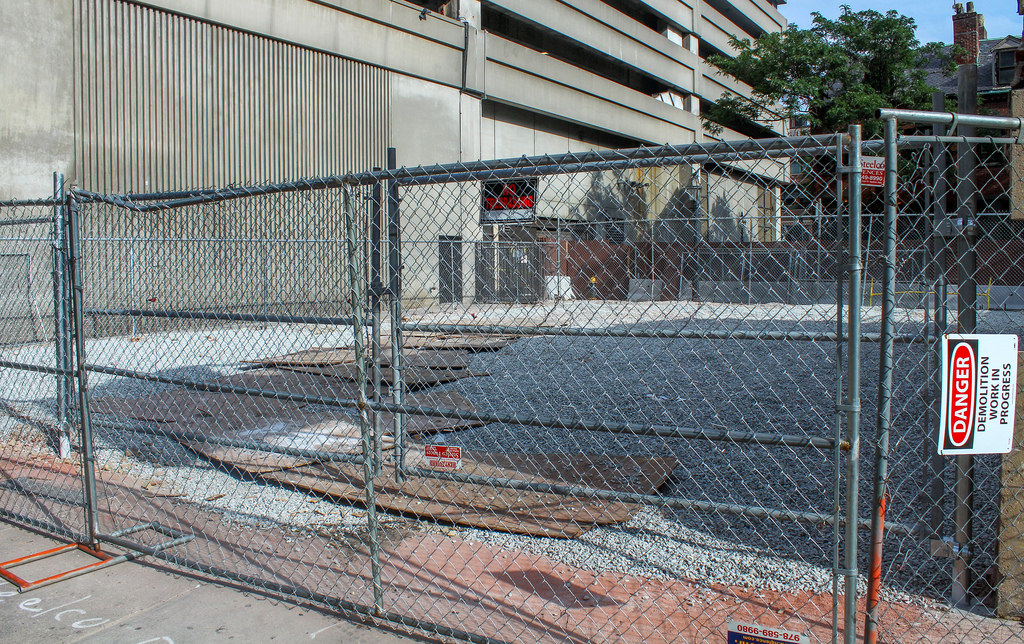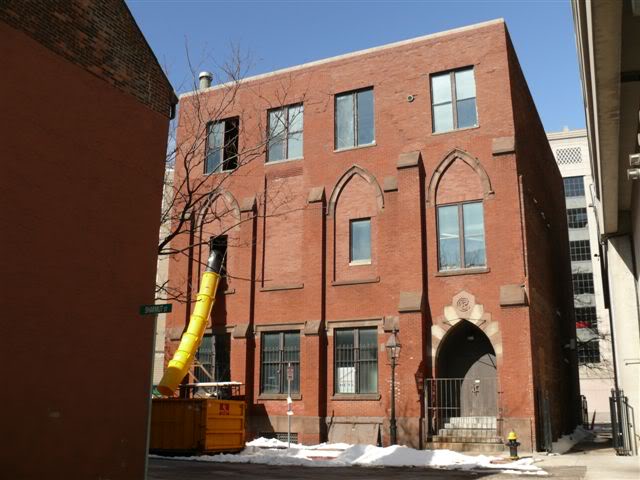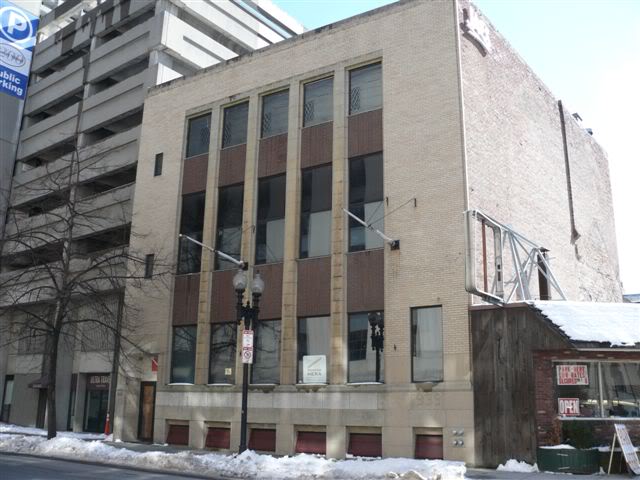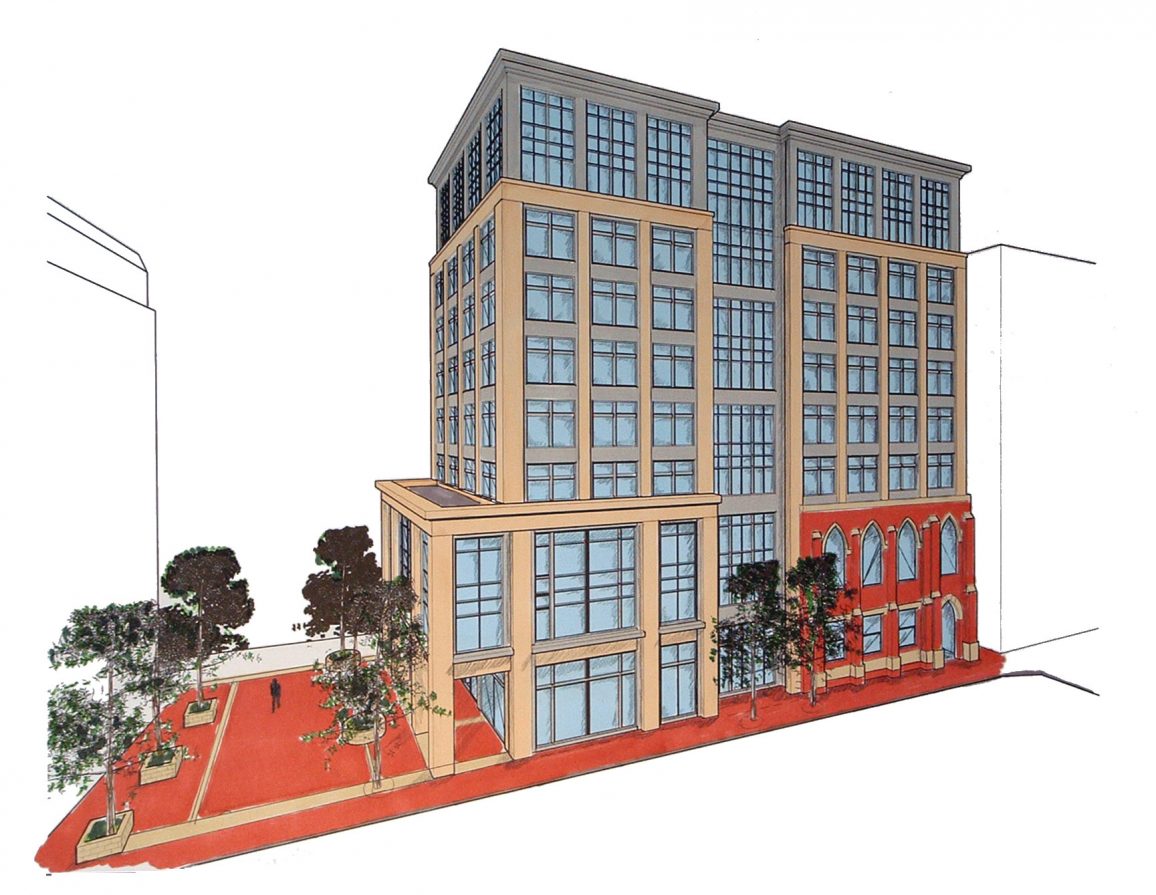 ---