10 Questions with Designer, Architect, and Professor Sean Stewart
Sean Stewart's international travel has inspired his classroom and personal home design but building relationships is the best part of his job.
---
The adage "It's what's on the inside that counts" is not lost on Sean Stewart. An architect and interior designer by trade, he offers perspectives on both fields as Department Chair of the Interior Design Department at Wentworth Institute of Technology in Boston, and at his firm, Sean Stewart Architects.
About 75 percent of his work is "about the experience in the space," he says, stressing that form follows function. Recently back from Europe, where he leads a study abroad program for Wentworth, Stewart shared how his travels around the world have inspired him, the tenets of a good project, and the design of his own home.
1. You've worked on projects on almost every continent, and helped start Wentworth's study abroad program in Berlin. How have these travels inspired you and your students?
Before the kids get to Berlin, I take them on a two-week trip in Europe. It's a course study of a designer's role in branding, a topic I've gotten into professionally. Seeing how other people approach the same problem is very enlightening. When you walk into a space and see almost anything—phones, money—all of these things do the same things but people use and design them differently.
2. Did these travels help inspire the design for your own home?
Everybody wants colonial-based houses in this area. But then you go to a place like Germany, where they have a much longer history, and they're not reproducing that history in their architecture. We live in the 21st century, why wouldn't we be living in 21st century houses? [Travel] really makes you think about the way you do things. For instance, in Europe, they put shades on the outside of a window. It makes more sense to do that, it keeps the heat from entering in the first place.
3. What about the site of your own home has been most challenging for you?
It's in Scituate on a marsh, and it had a house affected by fire. Because of its proximity to the wetlands you sort of have to use the existing foundation. I wanted a little more freedom. Then one day it was high tide and there was a guy paddling along on a stand-up paddleboard. I tried to apply it to architecture to come up with an idea for the base of the house as a series of vertical sticks as if this house grows out of the basket of sticks. Being able to use a concept as a tool to help guide you through your decisions makes design thoughtful and rational.
4. Where does your design process begin?
I believe in what is called organic architecture, that the outside is the result of the inside. Louis Sullivan, a Chicago architect, coined the phrase 'form follows function.' It started out as 'exterior appearances result from interior purposes.' We don't really experience buildings from outside, we can view them, we can see them, but we experience them when we're in them. The exterior comes from what's happening inside. A door is there for circulation on the inside.
5. Has putting the inside over the outside on a project ever caused you to butt heads?
I used to do a lot of movie theaters design work in the '90s. We often had cases where there was an engineering firm that would do the exterior and then we would do the inside of the building. There were a lot of times where we'd have conflicts. I would say if we could just shift the column grid a certain way and move the entrance axis a little, we could make it a better place inside.
6. So what's your top priority when working on any project? Where do you start?
People are always the most important thing for me. I have people who have been clients for two decades and we're still close. When you do a really good job for a client, you both take a stake in the project. They want you to be part of their life after that. That's the best part of it all.
I'm teaching a class right now for architects on lighting. We always preach "What is it like to be in that space?" I don't think you can imagine what it's like to be in a space if you can't imagine the lighting. A space is the result in my mind of three things: light, materials, and people. All functions relate to what people need, and they need light in order to do it.
7. Your portfolio is diverse, including spiritual places like synagogues and churches. How do you deal with that responsibility?
I like doing spiritually significant places because I believe those experiences have a greater power to influence people's experiences than any other kind of space. The quality of a spiritual space really makes a connection with people. The chapel at St. Joseph's Retreat House in Milton has a really interesting story to it. The priest in charge wanted to build Germany's Schoenstatt chapel in Milton and I said, 'I'm not going to copy a building, but let me see what I can learn about it and we can pay respect to it.' The chapel in Germany is a very closed, dark, solid, cavelike space. The Milton site connects the inside and the outside. The back half is glass and nature grows right up to the edge of it. Turkeys and foxes and deer wander by. People come and leave comments about the quality of their experience, and to me that is incredibly rewarding.
8. Most architects and designers focus on one kind of space. Why are you different?
I need variety. I get bored easily. I put so much effort into each of these projects—every project is my most important project when I'm doing it. I think it's hard to keep that up on the next project if it's the same type. The only thing I could do over and over again are projects that are really unique even though they're the same type. Houses fall into that category. I could do houses forever.
9. What's your dream project?
I've never designed a restaurant, and I've always wanted to—a great French bistro space outside and inside, with the traditional zinc bar.
10. Any advice for quick interior fixes?
Understand what works for you as far as bookshelves and work surfaces and counters. Really try to get the best material you can afford for those things. I used to have counter tops made out of particle board with polyurethane. They were really cool and cheaper than plastic laminate. In the kitchen, everybody goes for granite. What about concrete? What about making something out of plaster and coating it for a really interesting quality?
Contact Sean Stewart for design and architectural projects at Sean Stewart Architects Inc., 333 Washington Street, Studio 714, Boston. Info: 617-426-3770, seanstewartarchitects.com.
This interview has been edited and condensed for clarity.
---
Sean Stewart Architects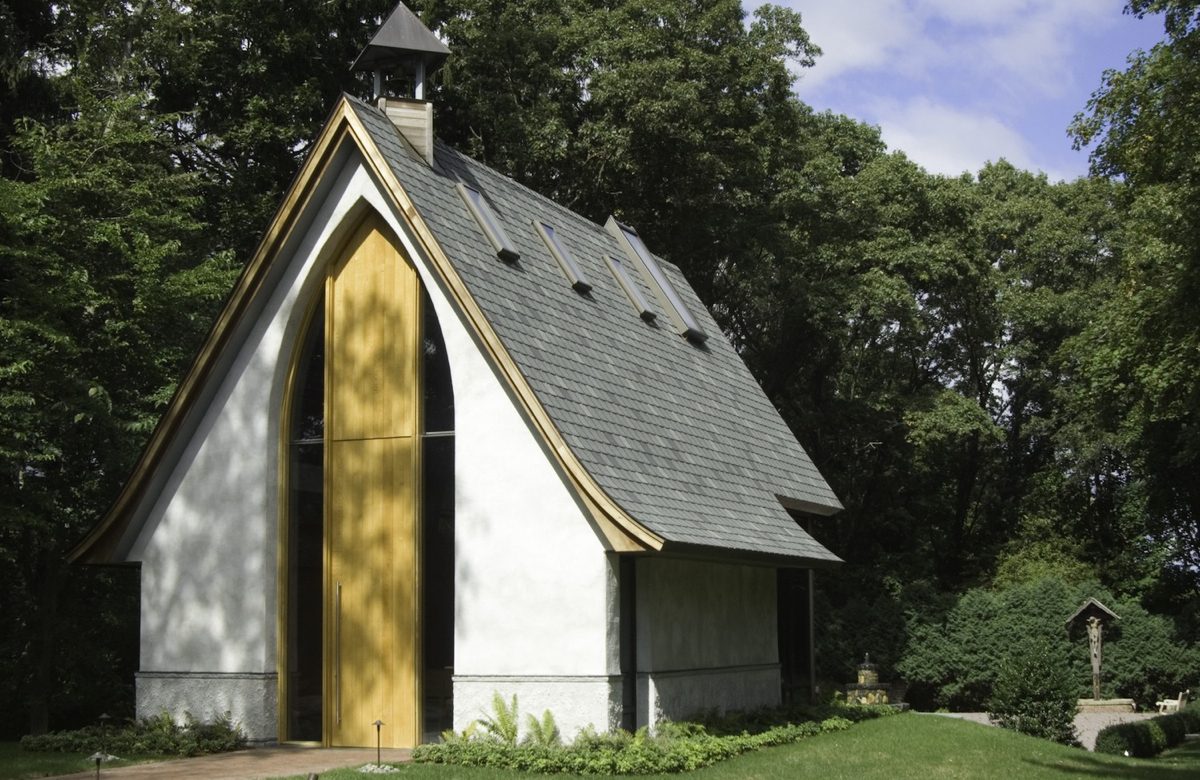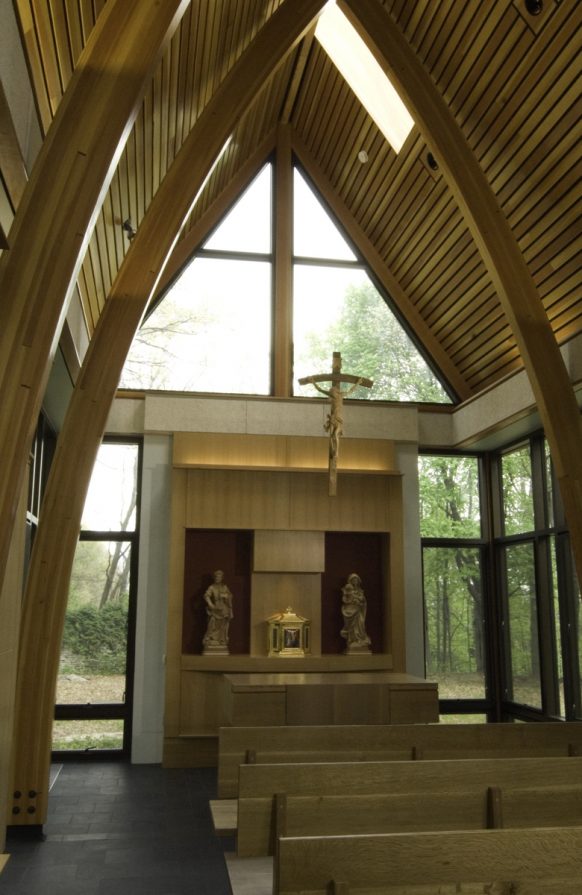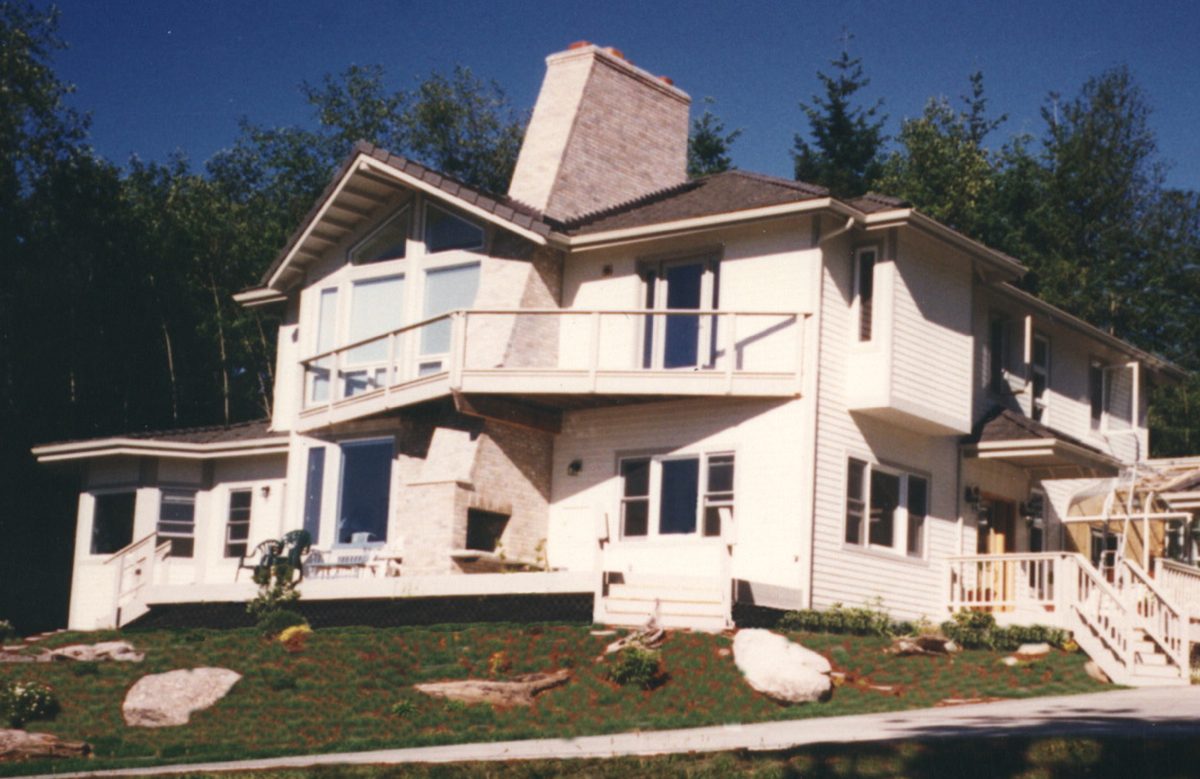 ---