The Ground (Quietly) Breaks on the Nashua Street Residences
AvalonBay's tower will include more than 500 residential units located behind North Station and the TD Garden.
---
Everyone knows that old Mark Twain quote, "If you don't like the weather in New England now, just wait a few minutes." There's a lesser-known one, too. "If you propose building something in Boston, just wait 10 years before you break ground."
And, that's what's happening this week behind North Station and the TD Garden, where AvalonBay just started site preparation on the Nashua Street Residences.
Delaware North, owners of the Garden and the Bruins, first proposed an apartment building for the site back in 2003 and it received approval in 2005 but nothing ever happened. Then the developer changed its mind and said it wanted to build condominiums, and then, condos with a hotel-but the recession and credit freeze put that idea on ice. Last year, Delaware North sold control of the parcel to AvalonBay, which decided to go back to the beginning and received approval from the Boston Redevelopment Authority to build—wait for it—apartments. (Not done yet: AvalonBay is withholding the right to convert the apartments into condominiums if the market warrants it.)
It may have been worth the wait because what's going to be built now is bigger and-from the looks of it-better than what was first proposed.
The $500 million, 636,000-square foot project will be 415-feet tall with 38 stories of residential housing over a four-level, above-grade parking structure. AvalonBay says it expects to include studios and one and two-bedroom units, as well as up to 32 three-bedroom units. Some of the studios may be "micro-apartments," smaller than 550-square feet. There will be 219 new parking spaces and storage area to accommodate 503 bicycles, one per unit.
It's a complex project. The MBTA already has its own below-grade parking garage on that site, so the above-ground parking garage and the apartment tower are going to be built on top of that. Plus, the building rubs up right against the Tip O'Neill Federal Building, so security issues need to be addressed. Most importantly, it has to be designed in such a way that people going to games at the TD Garden and commuters heading to North Station would be accommodated.
As a result, it's going to look a bit odd, that ground floor (see renderings below). The apartment lobby area will be right next to the public arcade leading from Nashua Street to Causeway Street. Will tenants enjoy living in a fishbowl where there are a bunch of people wandering around and milling about, especially after a hockey game or tractor pull?
Included in AvalonBay's proposal is a package of community benefits including $250,000 for neighborhood organizations and another $350,000 for Causeway Street improvements. The developer will provide 30 affordable housing units on-site for tenants earning between 80-120 percent of Area Median Income, as well as contribute $2,604,000 toward the creation of additional off-site affordable housing units, as required by the city of Boston's Inclusionary Development Policy.
Details are scarce as to how long construction will take, and as of now no "official" groundbreaking has been announced by the BRA, the Mayor's office, or AvalonBay. Perhaps after waiting a decade to finally get started, they just want to stop talking and get building.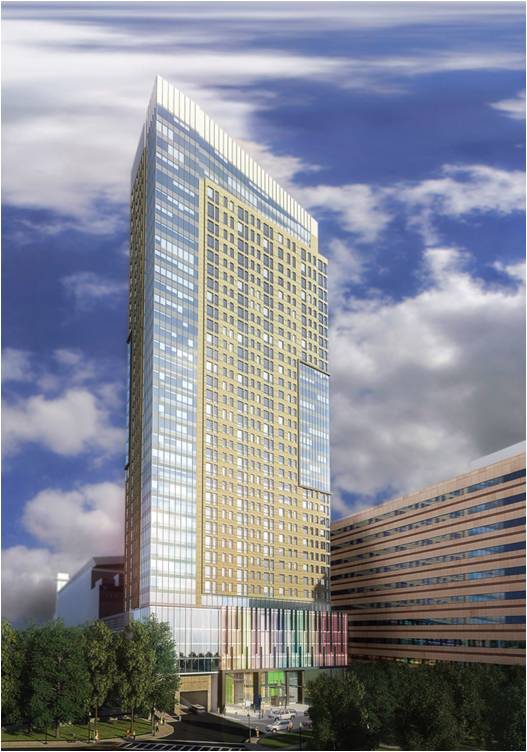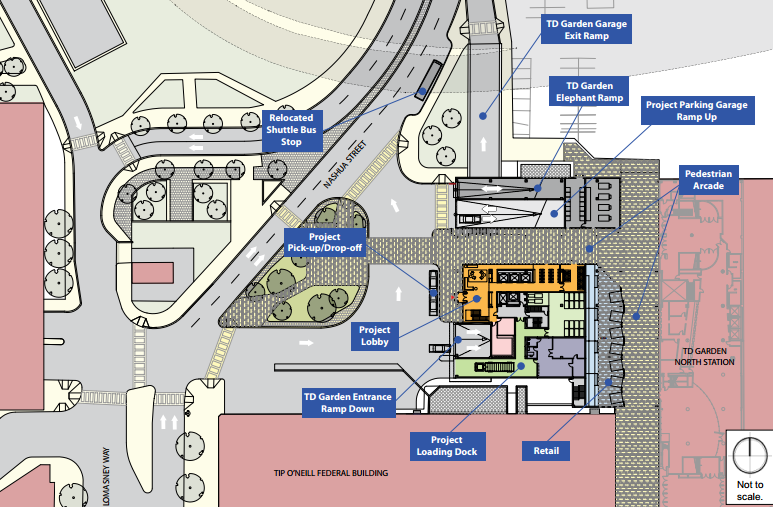 ---