Photos: Funky Chairs from Design Challenge 2014
The imaginative chairs are still on display at IdeaPaint.
---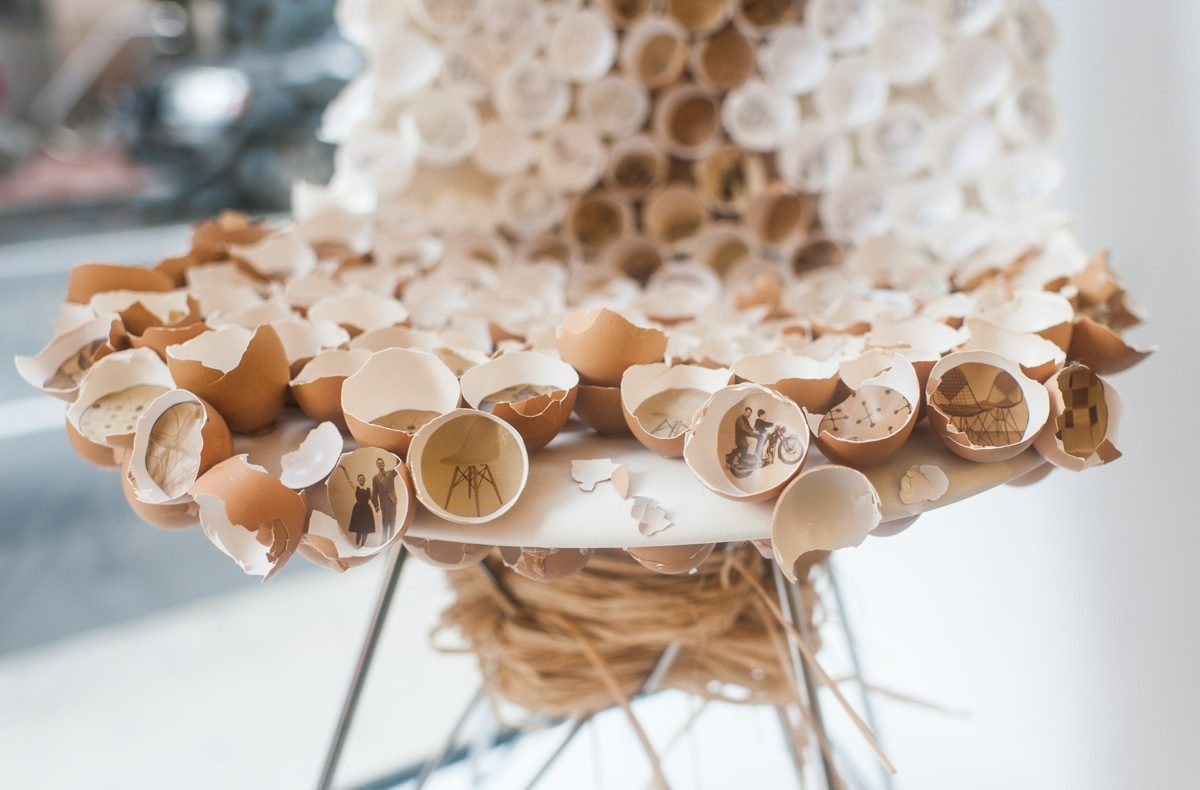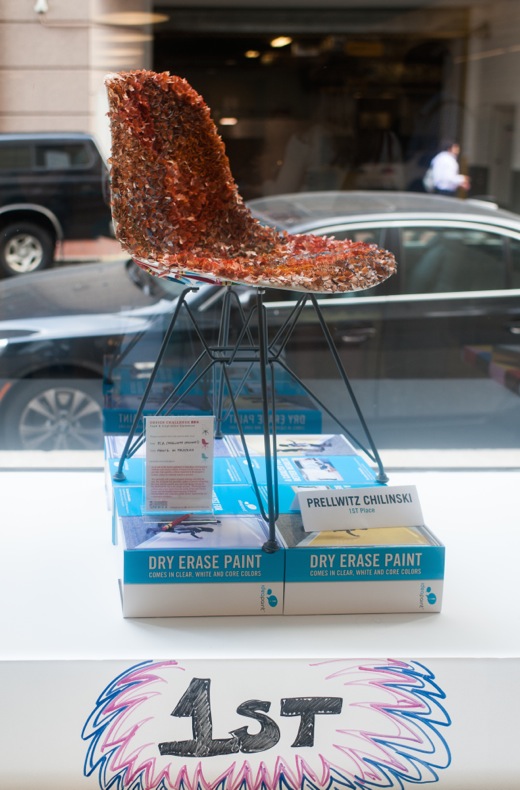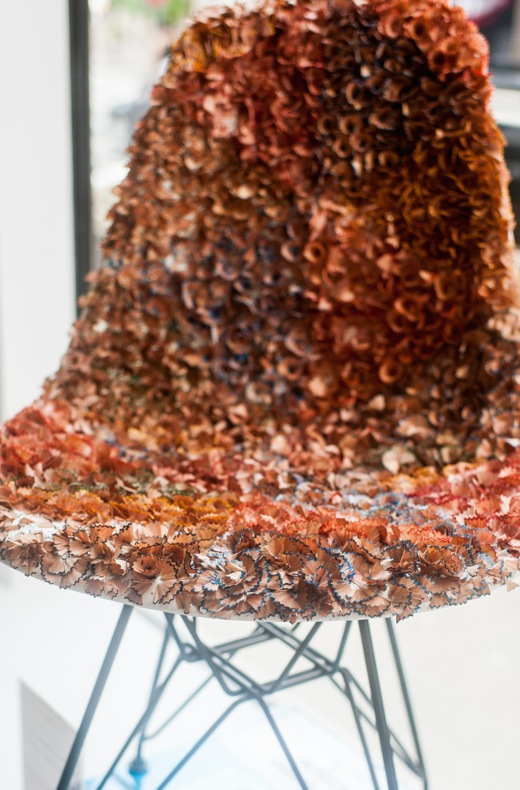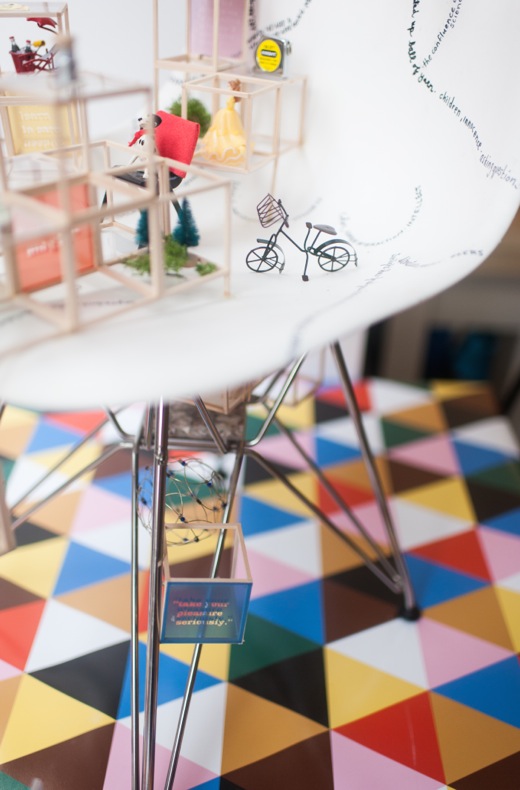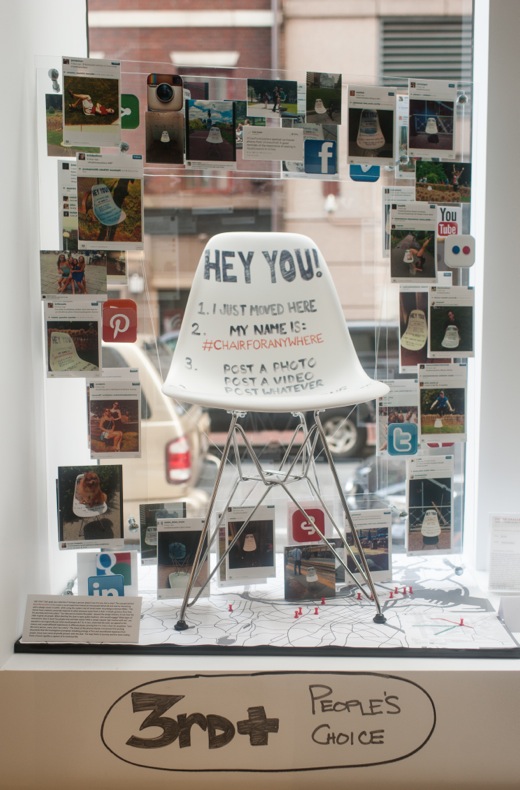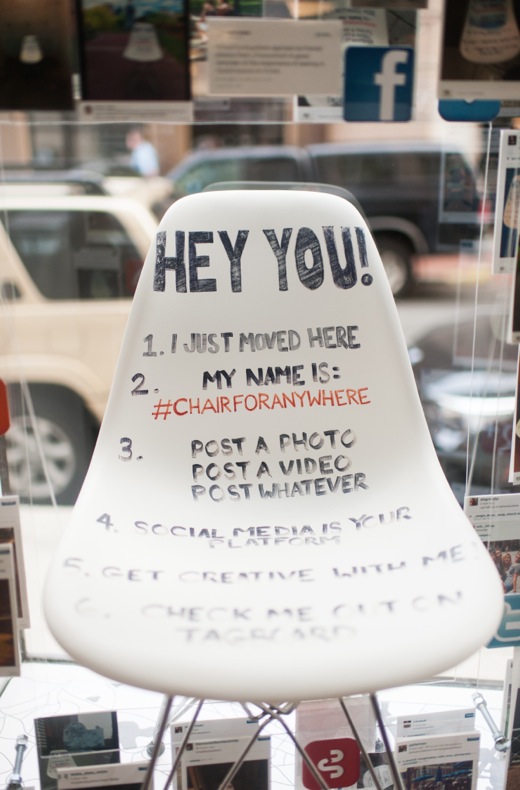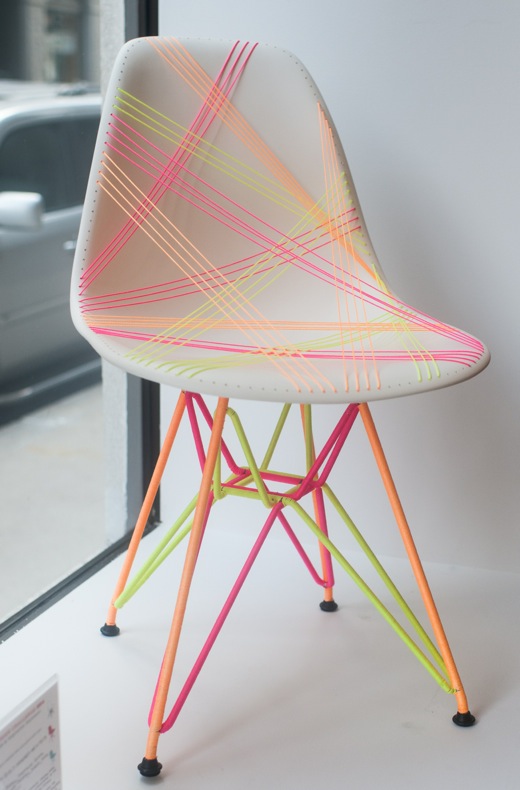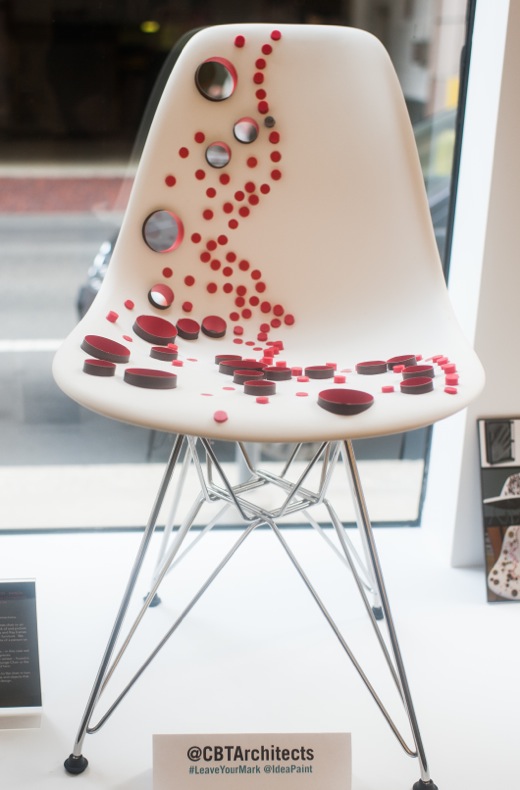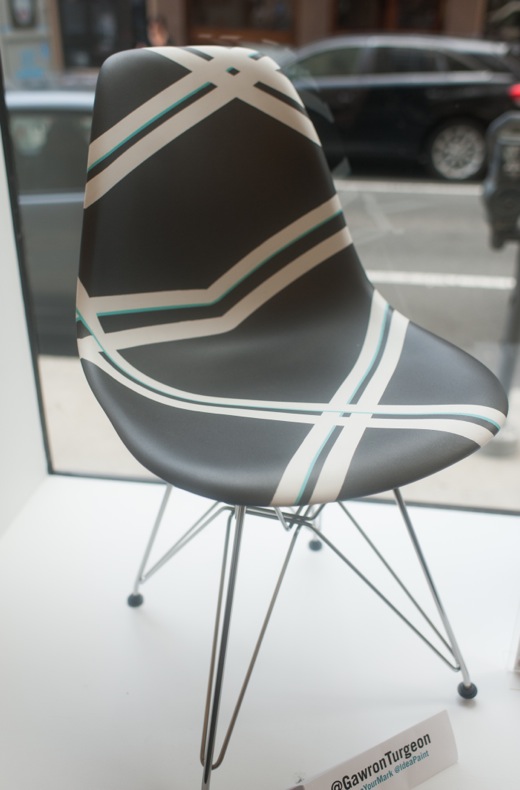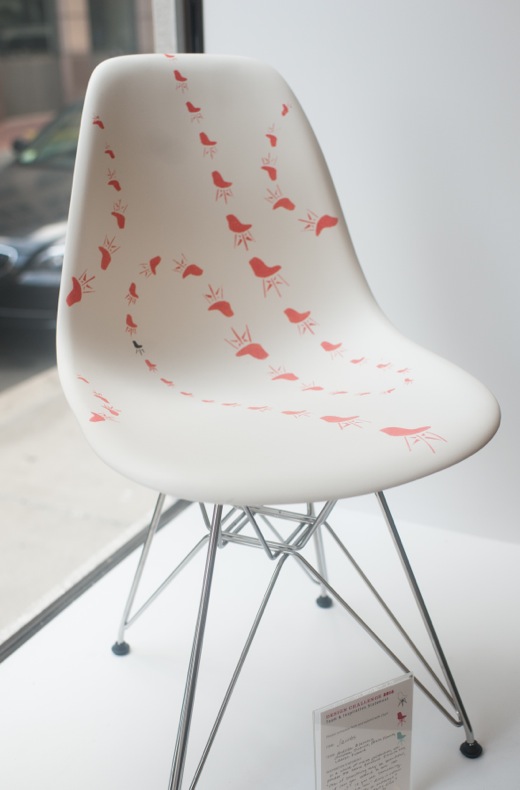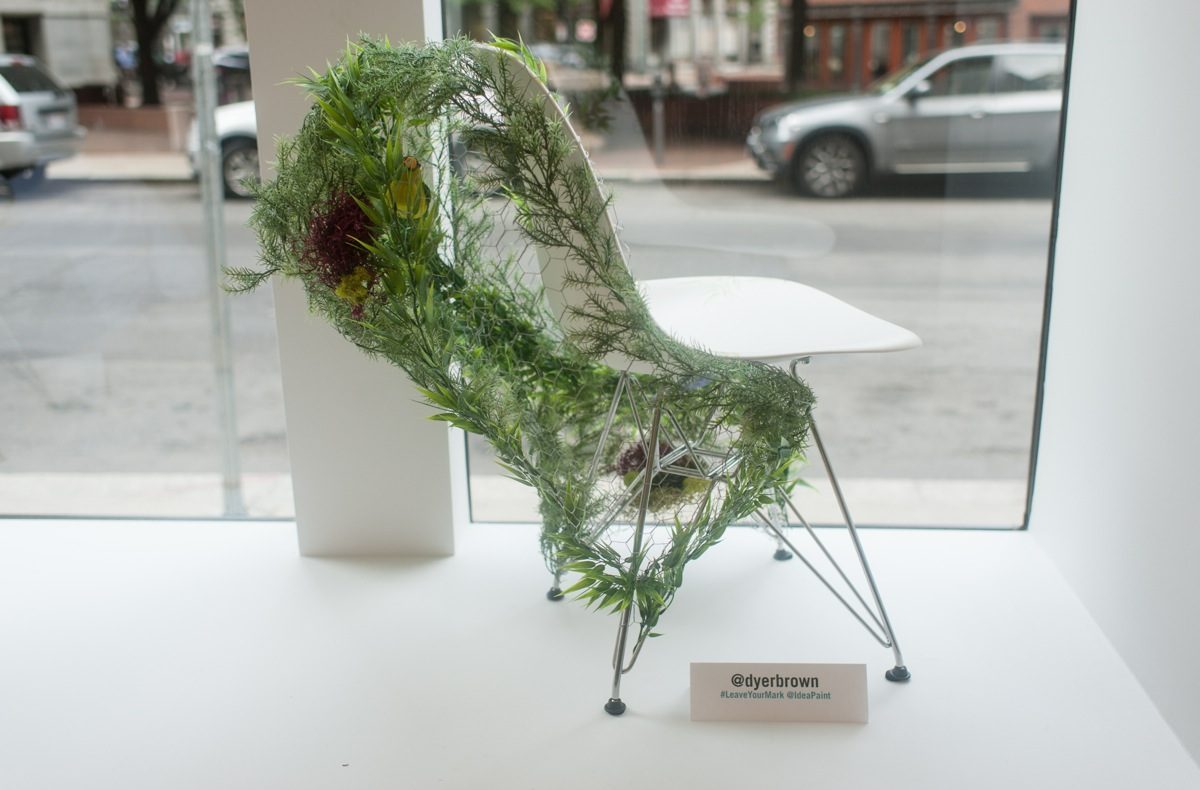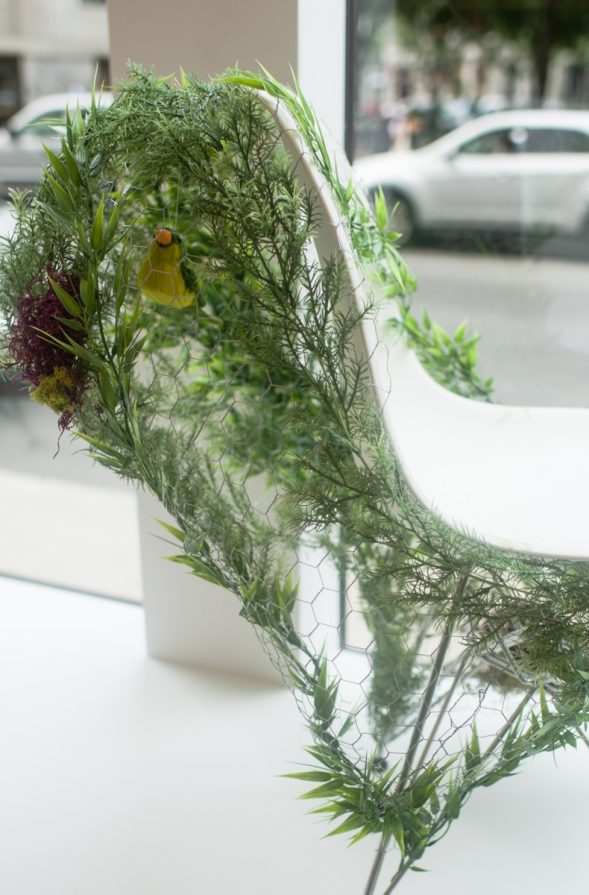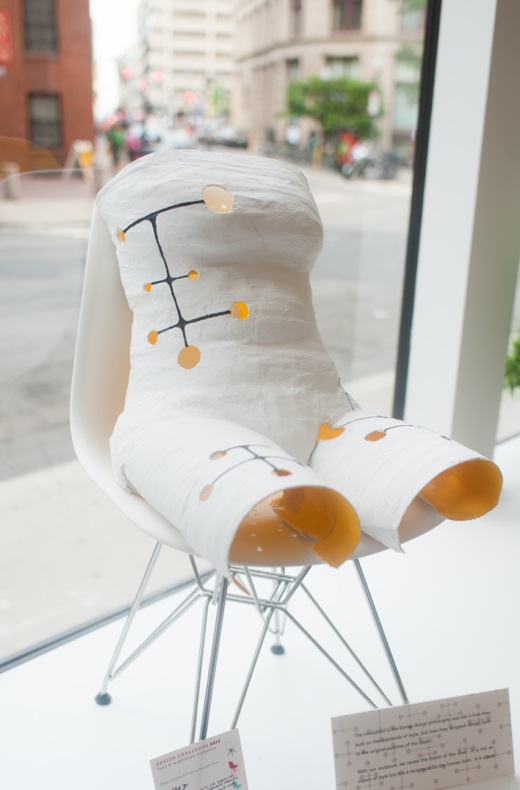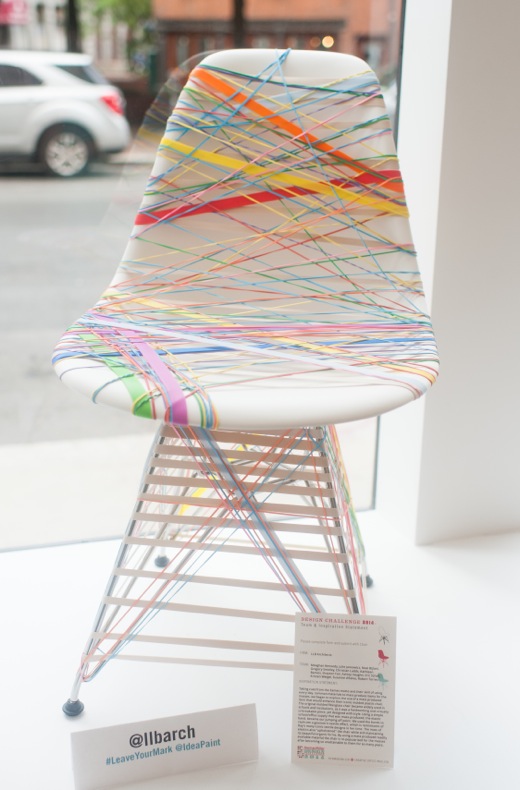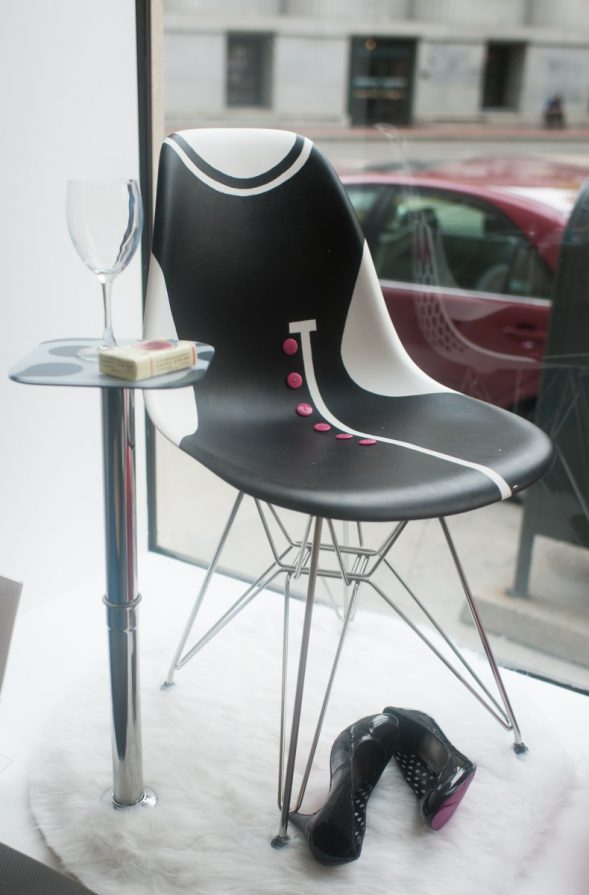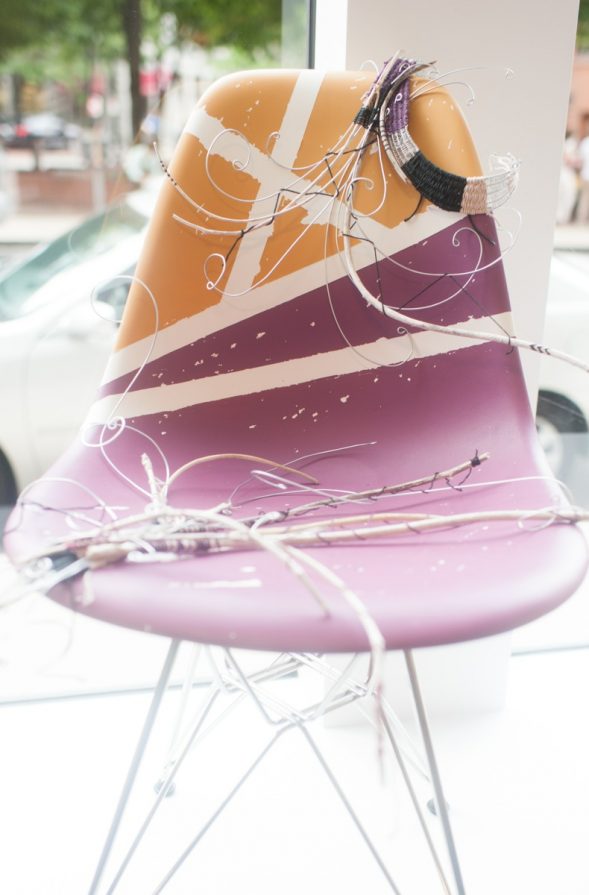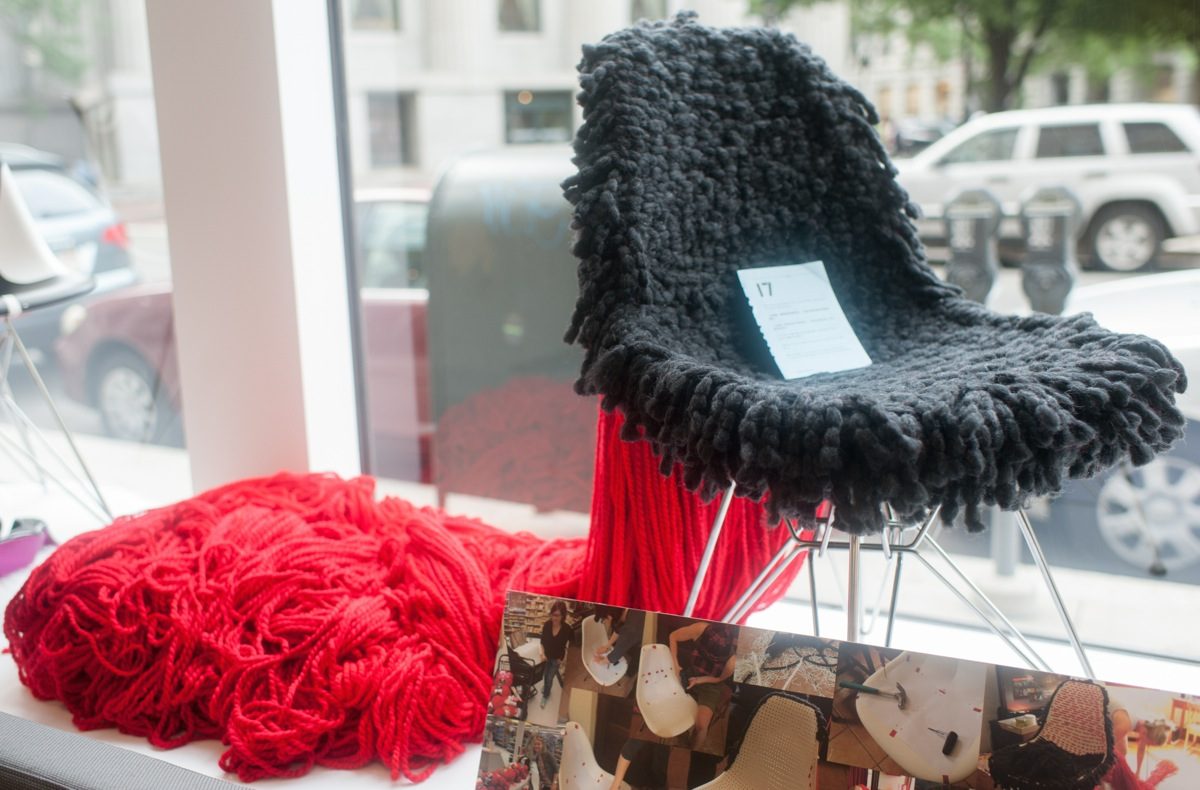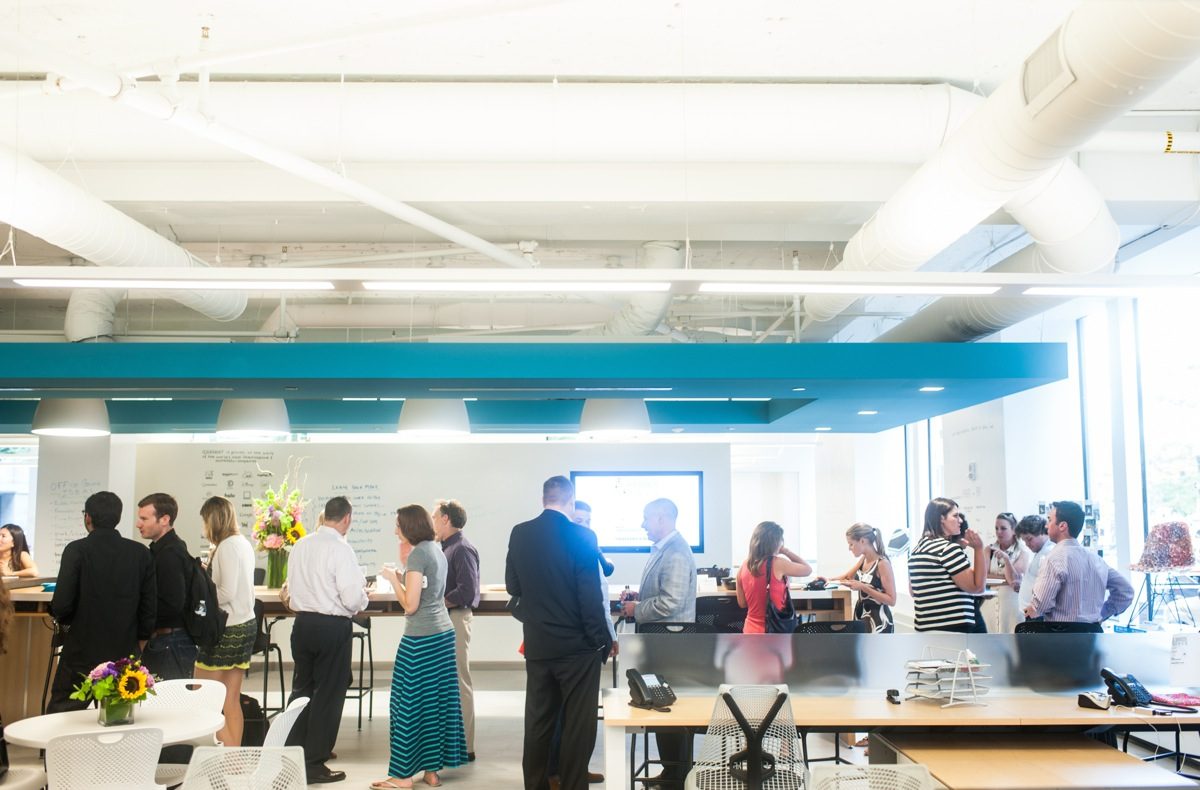 ---
Pencil shavings, eggshells, felt, and yarn are a just a few of the materials used to adorn chairs in Design Challenge 2014. Twenty different architecture and design firms from New England participated in the contest, and now, the funky chairs are part of a temporary window display at IdeaPaint.
Herman Miller and Creative Office Pavilion, one of the nation's leading Herman Miller dealers, were sponsors and judges. They tasked teams with re-imagining a white Eames Molded Plastic Chair for the competition, where applicants were asked to use creative design and answer the question, "What inspires you?"
This year's Design Challenge entries were judged on a scale of one to five in several categories, including the most creative use of materials, the best construction, and the most artistic. Winners were announced at the ICA in late June and two Cambridge firms won first and second place: Prellwitz Chilinski Associates for their use of pencil shavings; and Tsoi/Kobus & Associates Inc for their modern doll house-esque design.
The company will have the chairs for at least another week and has arranged them in the windows of their Broad Street office, a window display art show that's perfect for downtown passersby.
Check out photos from the showcase party in the gallery above and stop by IdeaPaint to admire the entries, 40 Broad St., Boston. Info: 800-393-5250, ideapaint.com. See even more photos of the contest with #hmdesignchallenge via enjoygram.com, an Instagram aggregator.
---