Well Plated
Molly Hatch produces cheerful ceramic designs in her western Massachusetts studio.
---
When Patty Isen, director of special projects for Anthropologie, spotted Florence-based ceramicist Molly Hatch's quirky handpainted housewares in a Brooklyn shop window in 2009, she was sure she'd struck gold. At the time, Hatch had been focused on studio pottery decorated with vibrant, often floral motifs, many of which were reinterpretations of historical patterns (her collections also feature original illustrations). It was this retro, playful vibe that Isen thought would sync well with Anthropologie's vintage-inspired goods.
"We had read about her and seen her at [the international art show] Art Basel," Isen says. "When we saw her in the window we got so excited, because we knew she was a perfect fit. My colleagues and I came together and were like, 'We love Molly Hatch!'" Shortly thereafter, the retail powerhouse asked the artist to contribute designs for a mass-produced collection.
---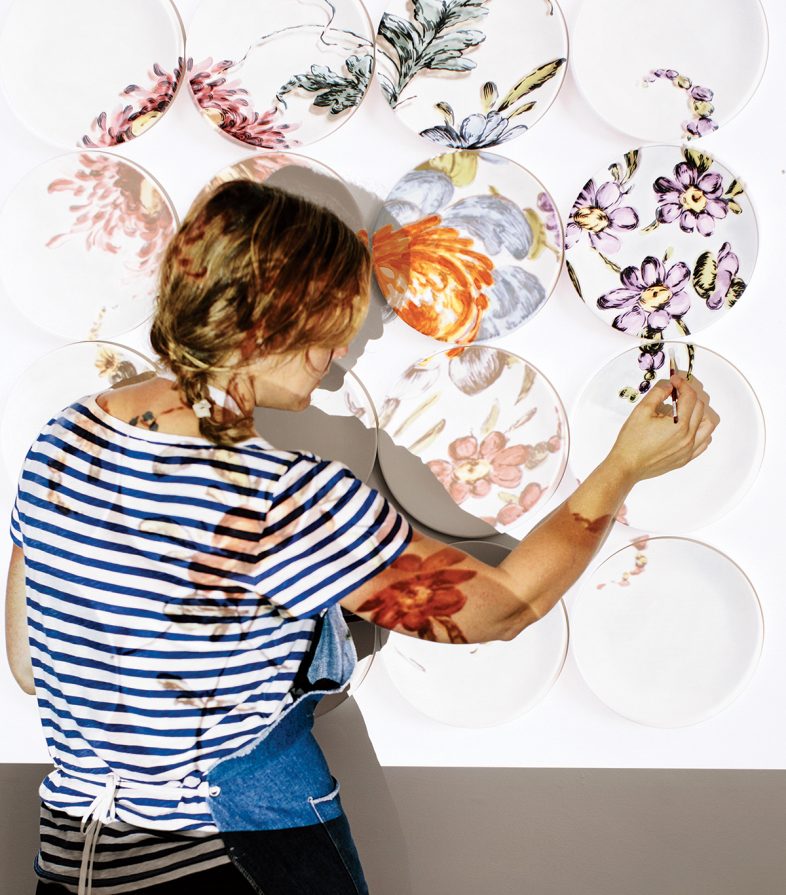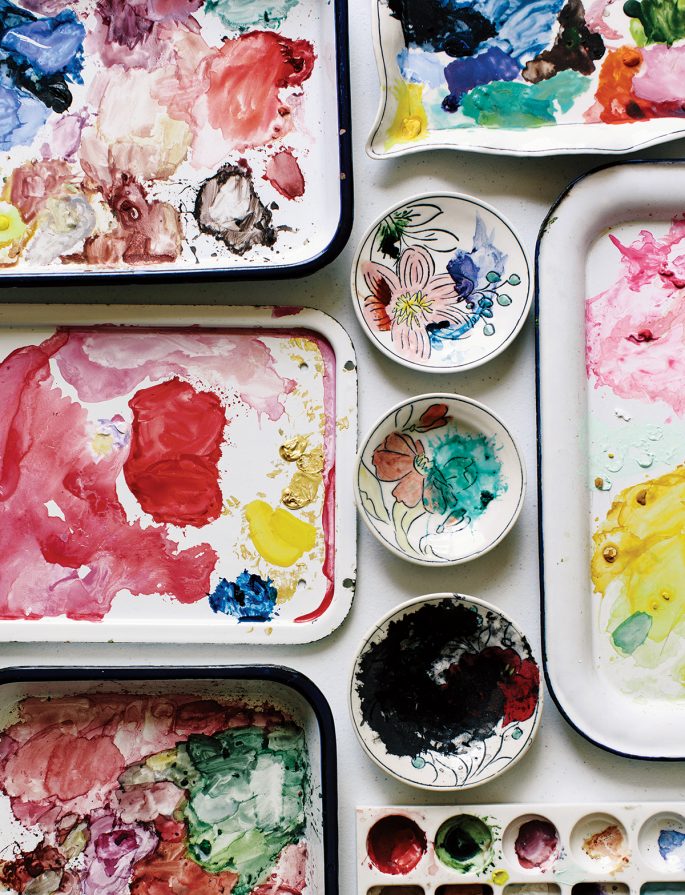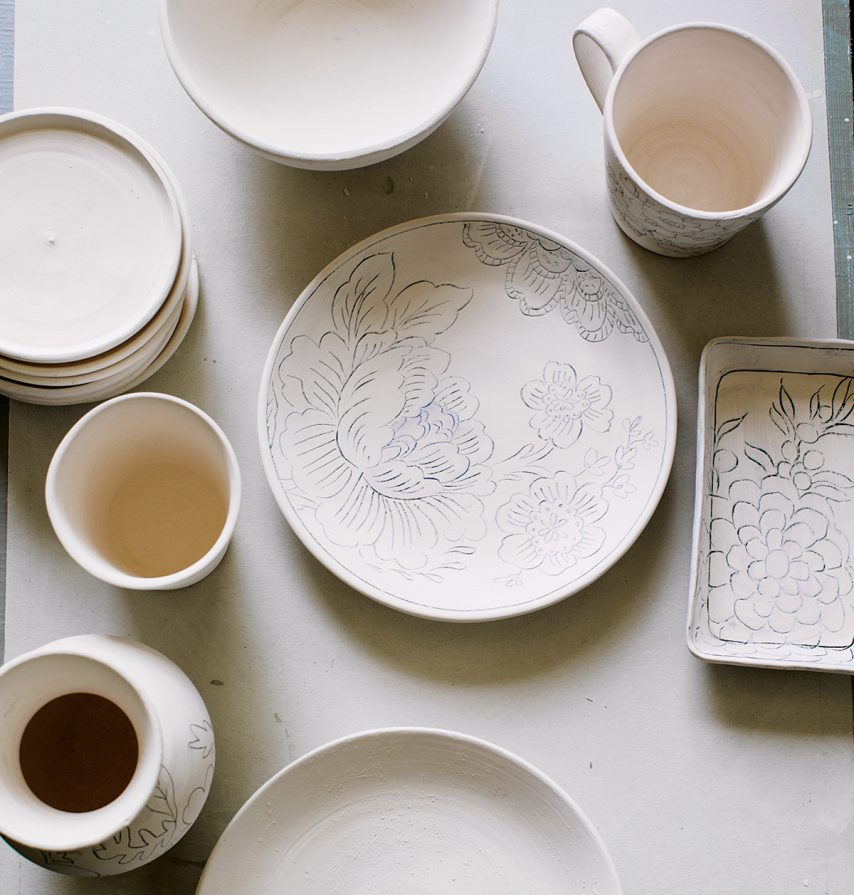 ---
At first, Hatch—a Tufts at the Museum School graduate who also has an MFA in ceramics from the University of Colorado, Boulder—was reluctant to jump in. "I had to sit on it for a couple of days," she says. "Like when a boyfriend calls you for the first time asking you out." But the opportunity to grow her brand while working with the famed retailer was too good to refuse.
These days, Hatch refers to her career as a balancing act between creating one-of-a-kind commissioned pieces, sold through her SoHo gallery rep, Todd Merrill, and the designs she devises for retailers big and small. "I think I've done a good job of keeping the two bodies of work related. The fine-art pieces are handmade from start to finish. My design work that's done specifically for manufacturing has taught me that I don't need to limit myself to just ceramics," she says, mentioning that she's now working on a line of quilts and linens for the Georgia-based textile collective Blend.
Hatch now collaborates with museums as well. The recent installation "Recite," which debuted at New York City's Collective 2 Design Fair, is made up of 199 hand-thrown porcelain plates, painted in the style of 18th-century Indian chintz from Cooper-Hewitt's textile archives. Her largest work to date—a modern twist on the pointillist tradition, on display at the High Museum of Art, in Atlanta, Georgia—was inspired by two of the institution's 18th-century Chelsea Factory porcelain plates. Titled "Physic Garden," the 456-plate exhibition stands two stories tall and 17 feet wide, and, in typical Molly Hatch style, features dainty blooms, vine-ripened fruit, and butterflies in flight.
Hatch attributes much of her success to her female mentors, including her mother, an oil painter, and her grandmother, a watercolorist and clay sculptor. While earning her bachelor's degree, unsure if she was going to pursue painting, drawing, or pottery, Hatch met now-Harvard professor Kathy King, who encouraged her to combine her passions. "Kathy gave me the techniques I needed to put my drawings on my pots," she says.
And it was the renowned Vermont potter Miranda Thomas who exposed Hatch to the realities of life as a full-time artist when she spent a year and a half working with Thomas in her Bridgewater studio: "She was living in the tradition of Bernard Leach and Michael Cardew," Hatch says. "It was a powerful way of handing down information from master to apprentice. You inherit a certain language of surface and form. It was clear that it was going to be physically challenging to make a living as a potter, but I got a great sense of what I'd have to do to make it work for myself." And indeed, she has.
When asked to describe Hatch's work in a few words or less, Patty Isen chuckles. "She has a humor about her, with a nod to the traditional ceramics of the past. She's a great collaborator, but keeps the integrity of what she does first and foremost."
---