A Medieval Castle in Connecticut is On The Market for $45 Million
Chrismark Castle might be the craziest home in New England.
---
If you've ever dreamed of living in a huge majestic castle with a moat and a drawbridge, here's some good news: a real-life storybook castle is now on the market, and it could be yours for a cool $45 million. Located 70 miles from Boston in Woodstock, Connecticut, Chrismark Castle is an architectural marvel for a small New England town. The property listing describes that the 18,777-square-foot home has been "built to amaze." With eight bedrooms, nine bathrooms, and 12 fireplaces, Chrismark Castle sits on 75 private acres overlooking Lake Porter.
After six years of construction, the castle was finally complete in 2008, and eccentric owner Christopher W. Mark aptly named it "Chrismark" … after himself. Mark is the great-grandson of steel mogul Clayton Mark Sr., and has owned the home through several reported family scandals.
Located at 450 Brickyard Road, Chrismark Castle is visible from the street, but is heavily fenced by a network of brick walls, wire fences, and a large moat. Although a private jet and some luxury cars and have been spotted from the road, the home includes an underground three-car garage. To top it off, the home is rumored to have a petting zoo, and in recent years passerby have seen zebras and other exotic animals.
The castle features many lavish rooms, but possibly the most important spaces are a maid's quarters and au pair suite, as a staff of 10 was reportedly required for upkeep. A live-in chef might be in order as well, with a 1,400-square-foot kitchen containing handmade wooden cabinets and a 40-foot-long handmade wooden bar with a 180-degree view of Lake Porter.
According to Dot Berube, Assistant Assessor for the town of Woodstock, the estimated market value of Chrismark is $4,630,400, as of a 2011 evaluation. This assessment accounts for the castle and 126 surrounding acres, including other dwellings and a small colonial house. Berube notes that only 75 acres are actually for sale, making a $45 million dollar price tag seem steep.
"The market is depressed around here right now," said Berube. "Some people think [the asking price] is a joke and some people think the assessor's office messed up."
The castle has been compared to an amusement park because it's made of a material similar to stucco, instead of actual stone. Even so, Chrismark Castle is a one-of-a-kind property, meaning all wannabe-royalty might make bids soon at $2,396.55 per square foot.
---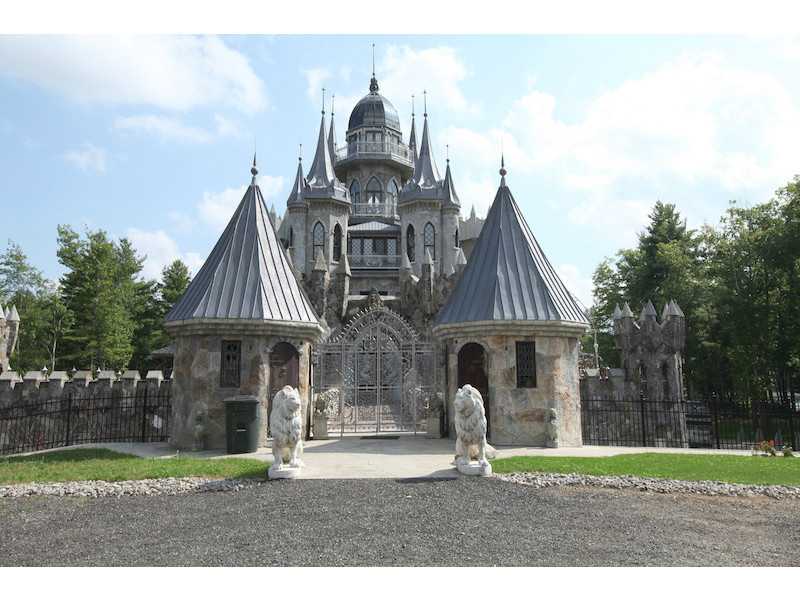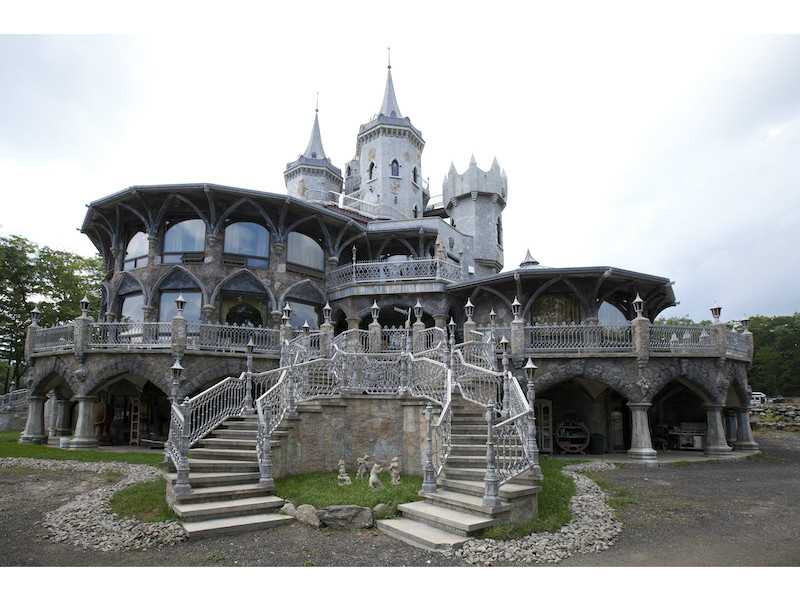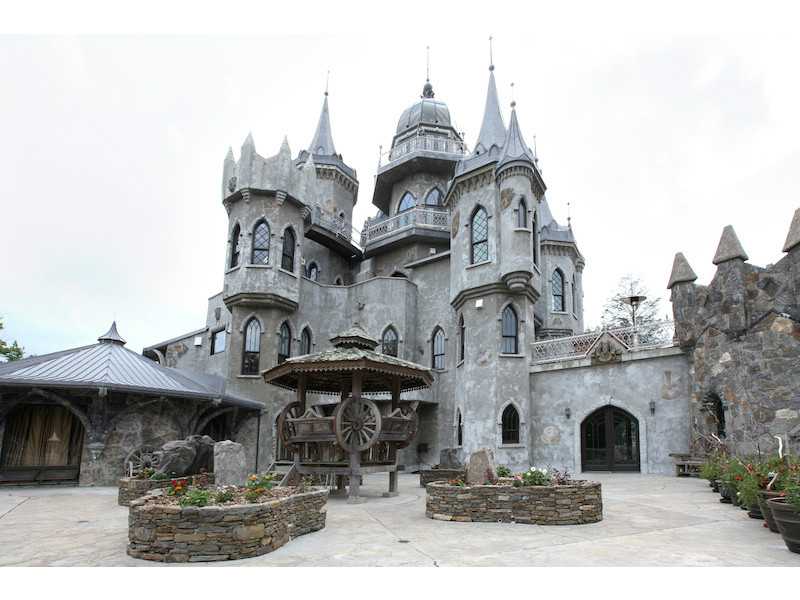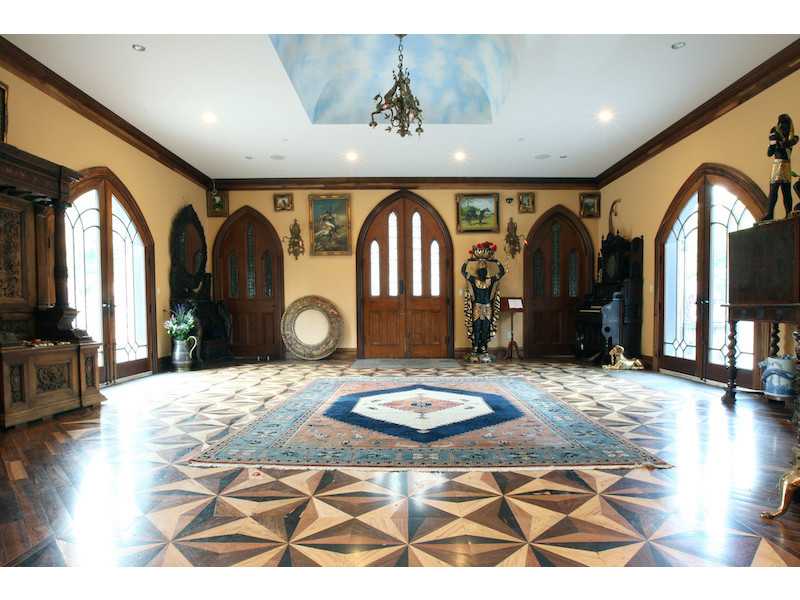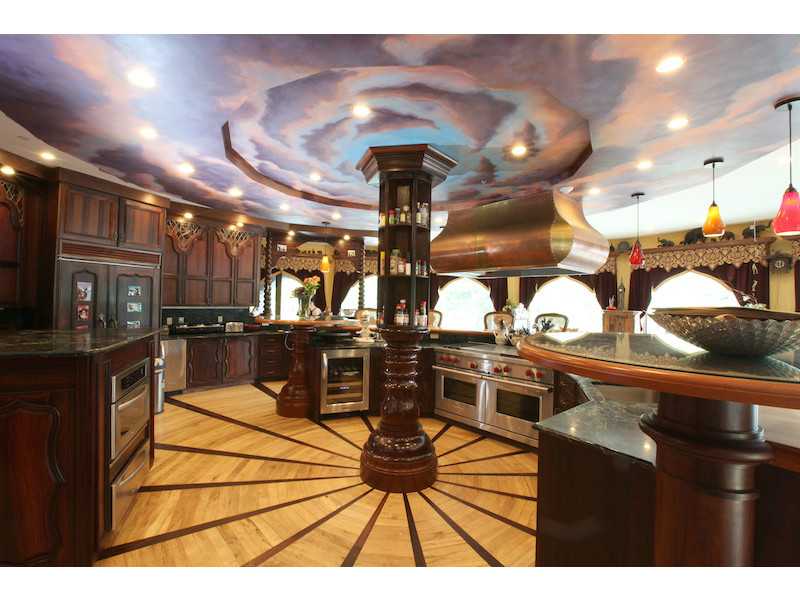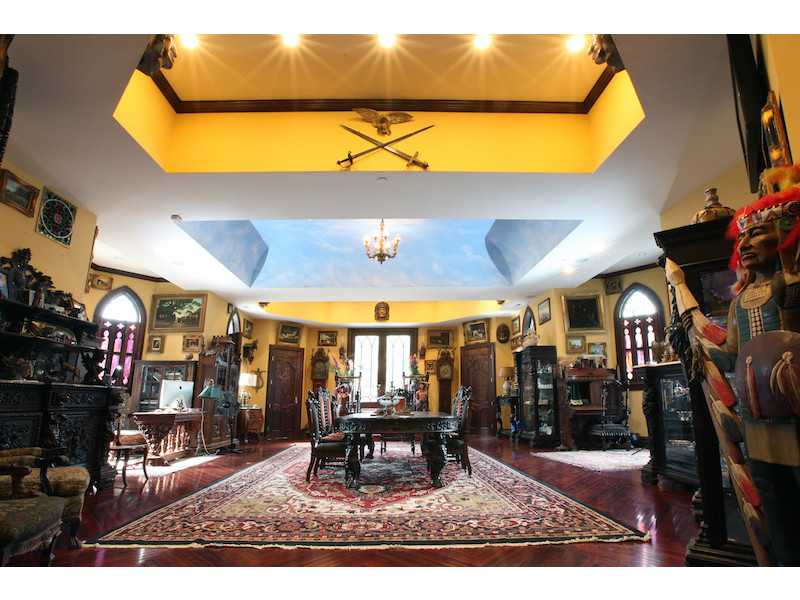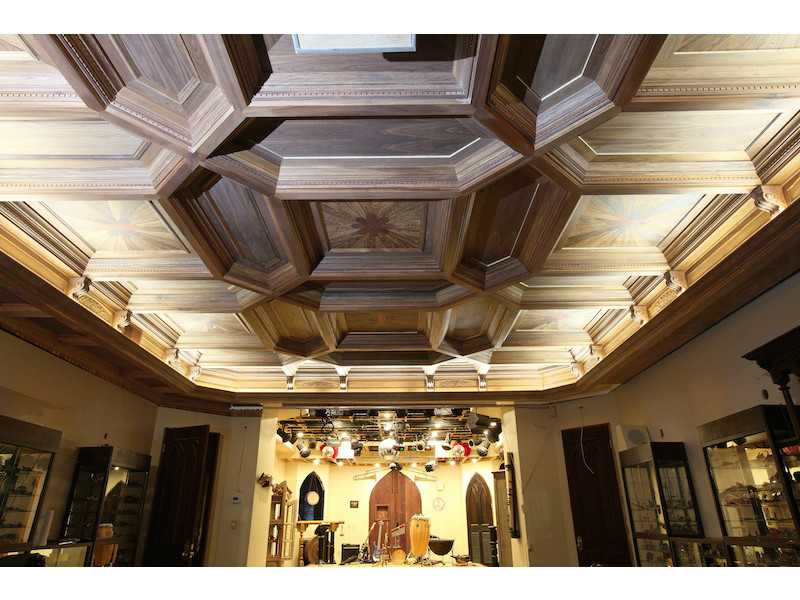 The Boston Home team has curated a list of the best home design and home remodeling professionals in Boston, including architects, builders, kitchen and bath experts, lighting designers, and more. Get the help you need with FindIt/Boston's guide to home renovation pros.
---