An Oversized Loft Gets a Warm Redesign
Here, adding color and natural elements make all the difference.
---
For a Boston couple moving to a new loft in Mattapan, the process of designing in a large, open space was overwhelming. They chose to work with Somerville Homepolish designer Steven Santosuosso. Homepolish charges hourly and sources local talent for any type of design project.
With wide-plank hardwood floors, exposed brick, and oversized, industrial windows, the apartment was an ideal blank slate. "I worked with the couple to choose which pieces they would take from their previous apartment—they wanted to keep their rug, coffee table, media console, and bed," says Santosuosso.
The goal was a sophisticated space that felt high-end and urban, but not stuffy or cold. Santosuosso used golden yellow and teal to brighten the neutral palette, and a pop of red to set the dining area apart.
Throughout the apartment, natural details add warmth. "My favorite part of the design is the plant nook—the green of the leaves set against the brick, and the sunlight pouring in through those big factory windows,"says Santosuosso. Tolix-style chairs and a writing-desk-turned-mini-bar are also highlights of the design.
When faced with designing a large space, it's best not to over do it and fill every inch of the room. "All that negative space should be filled with light, air and people moving through it," says Santosuosso.
Also feeling at home is the couple's French Bulldog named Milo, who fits perfectly into the new space.
---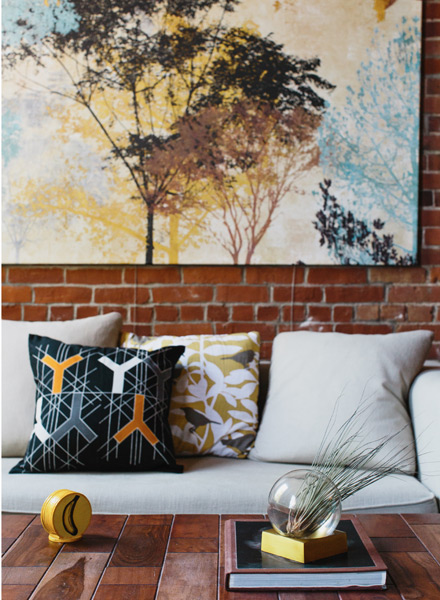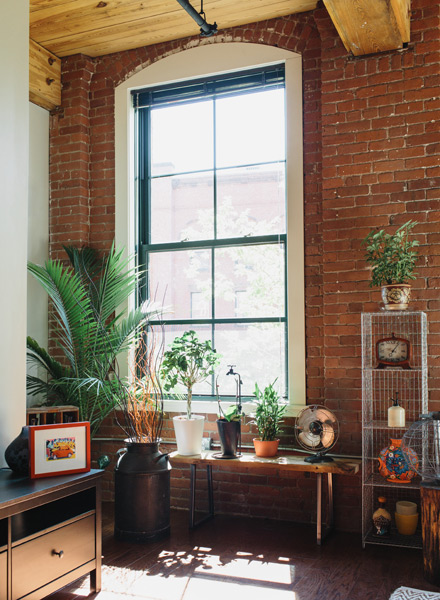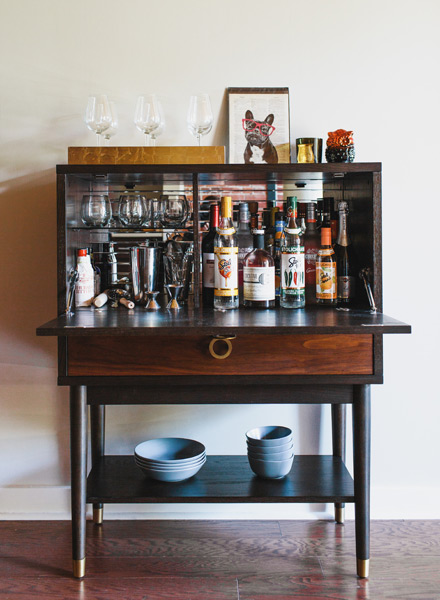 ---