A Kitchen Makeover Leaves a Brownstone Bright
This South End space needed some bright paint and one less closet.
---
A young family loved their South End brownstone, but wanted to turn their dark, traditional kitchen into a bright gathering space for cooking and entertaining. Vani Sayeed Studios renovated the room in four months, and faced the challenge of maximizing space, and working around the existing brickwork that was structural and historic part of the home.
Before: The space was compact, with pale yellow walls, a small dining area by the window, and an l-shaped counter with essential appliances and dated cabinetry.
After: Vani Sayeed Studios removed a wall and an under-staircase pantry to open the kitchen and make space for a dining area at the opposite end of the room.  They designed around the brick, making it a central feature while allowing for additional storage. The light granite counters compliment the white Shaker-style cabinets, which span to ceiling height. Aqua glass tiles add texture and reflect light. The room also features an additional counter with custom shelving designed for a bar and breakfast station. Appliances have new homes, including the fridge, which is built into the wall in the place of the former dining area.
---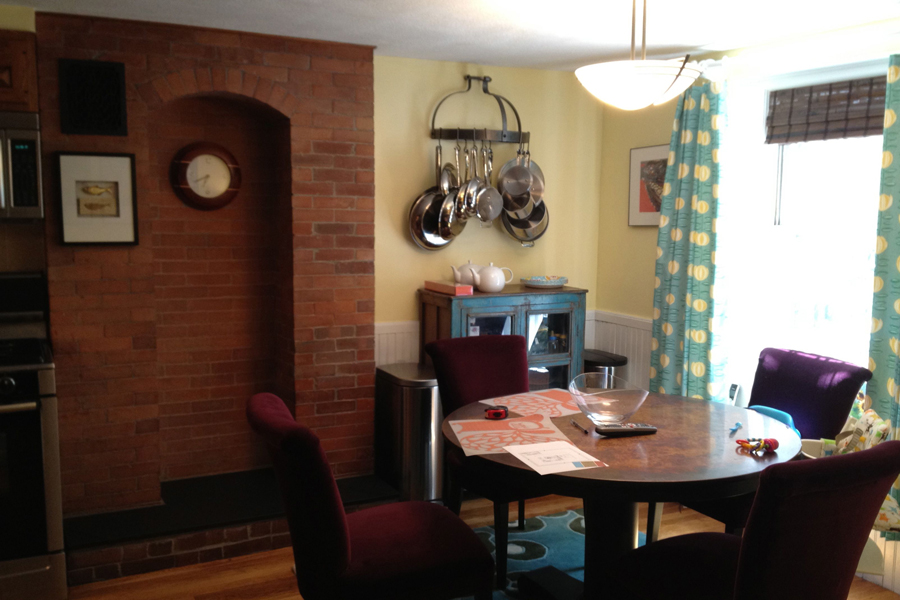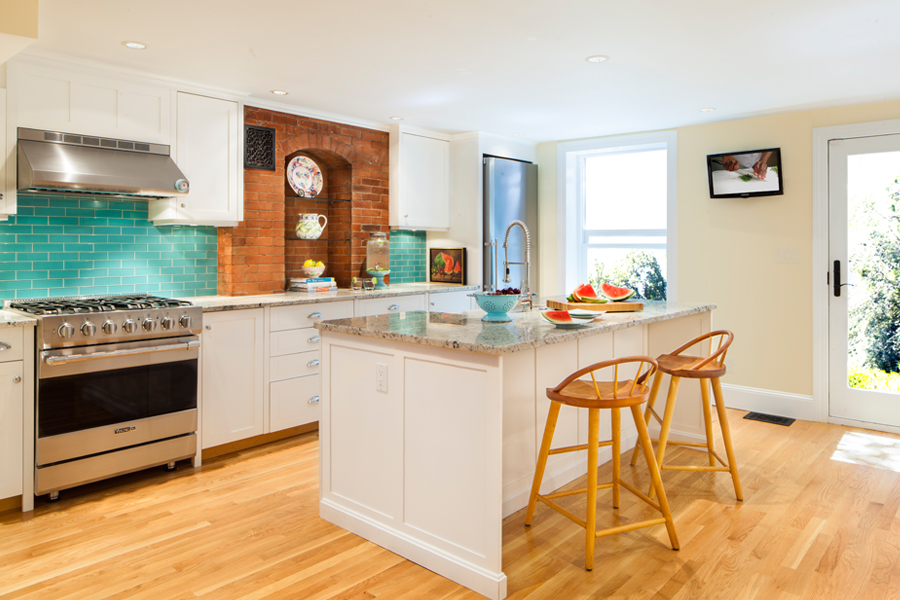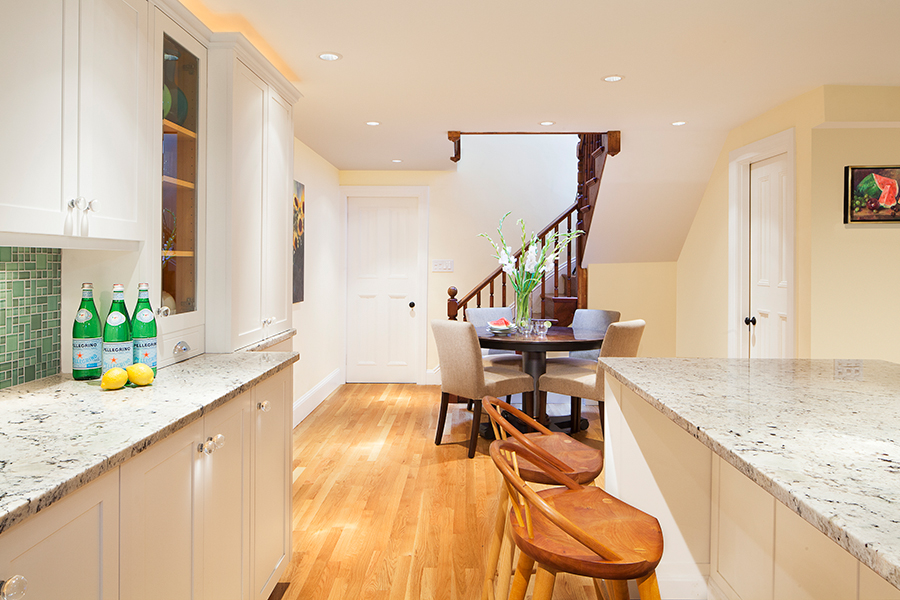 ---