Best Places to Live 2015: Should I Renovate My Kitchen…?
---
YES

Spend the money, get a quicker sale.
Outdated cabinets, bad lighting, and a piecemeal collection of appliances may be standards in Boston rentals, but it's not what many first-time buyers want. So when Jamie Iacoi, a partner at Great Spaces Real Estate, was ­asked to sell 55 ­Bakersfield Street, Unit 1, in Dorchester's Savin Hill neighborhood at the optimistic price of $339,900, he had to make a preemptive change. ­Iacoi feared the property would sit on the market. "A lot of Dorchester is first-time homebuyers. They're usually using most of what they have for a down payment and are overwhelmed by the thought of coming in and having to rip a kitchen out," he says. Iacoi recommended a quick $50,000 strategic renovation of the kitchen and bathroom, using designer Louis Ashman. The renovation began in mid-­September 2014, and the completed condo went on the market two months later on November 6, listed again at $339,900. It sold in 18 days. —Danielle Ossher
First list: $339,900
Cost of upgrade: $50,000
Sold in 18 days for: $320,000
Photographs courtesy of ­Boston Real Estate Media
1. $2,500: Removed the wall separating the kitchen and living room, creating an open floor plan and exposing the brick fireplace.
2. $5,000: Relocated electrical, plumbing, and heating to the back wall for better flow
3. $2,200: Installed Iced White Q Stone countertops
4. $2,500: Refinished and stained the original hardwood floors in weathered gray for a fresh, unexpected look.
5. $5,000: Replaced dated appliances with the Frigidaire Gallery Series.
6. Finishing touches: Added a glass-stone backsplash, pendant lighting, and modern fixtures, plus staging pieces (stools, décor).
NO

Avoid the hassle, but accept the lower price.
This stone-and-brick home overlooking Wellesley Country Club sat in a prime location and had plenty of character. It also had a cramped, outdated kitchen last renovated in the early 1990s. "The kitchen was a drawback. There was no eat-in area, the granite countertops were from another era, and there were oak cabinets. Plus, it was small," says Coldwell Banker Realtor Elena Price. "Buyers felt it needed to be addressed. It's not the way people entertain ­anymore." The sellers weren't interested in updating their kitchen, so the home sat on the market for 61 days (still below the Wellesley average of 85) and sold at $125,000 under asking price. The renovation-averse sellers moved to a Needham home—with an already updated kitchen. —Kara Baskin
List Price: $1.9 million
Sale Price: $1.775 million
Days on market: 61
---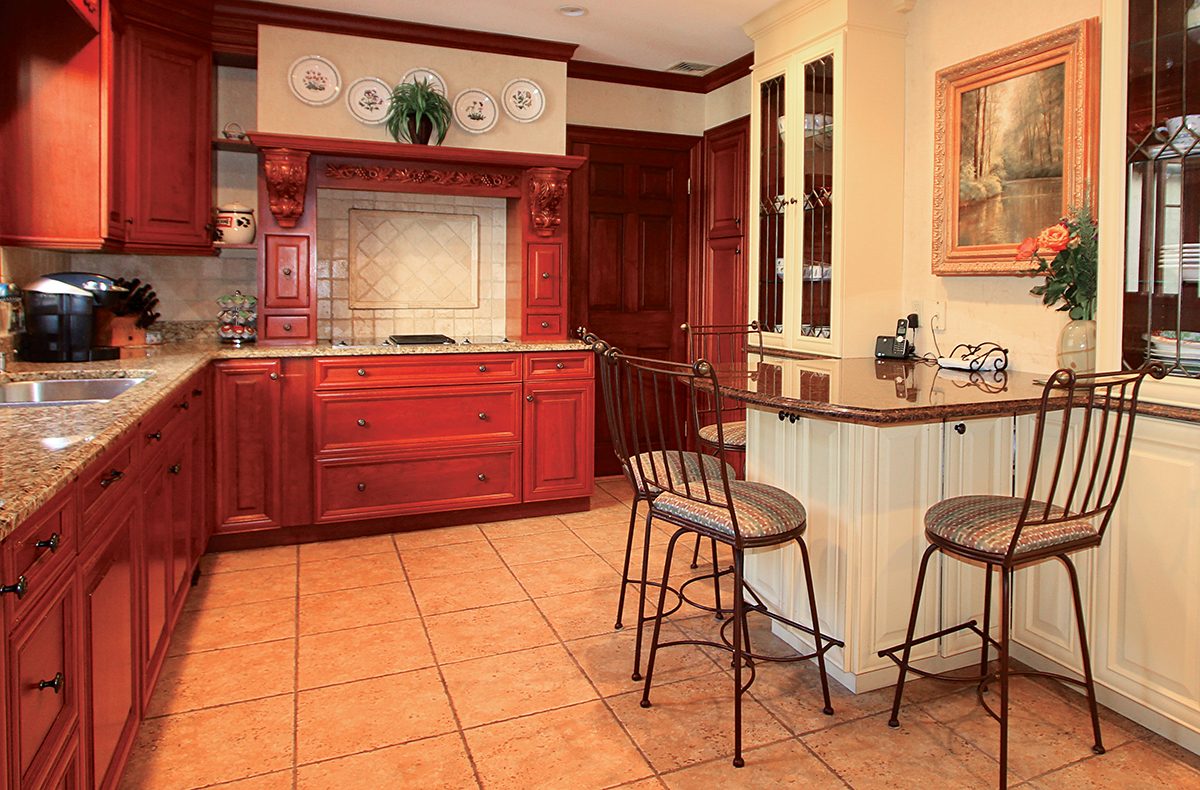 Photographs courtesy of ­Elena Price, CBRB
Check out all of our Best Places to Live 2015 coverage.
The Boston Home team has curated a list of the best home design and home remodeling professionals in Boston, including architects, builders, kitchen and bath experts, lighting designers, and more. Get the help you need with FindIt/Boston's guide to home renovation pros.
---