How to Extend Outdoor Season in New England
Building a screened porch gave this Belmont family a backyard space for (almost) all seasons.
---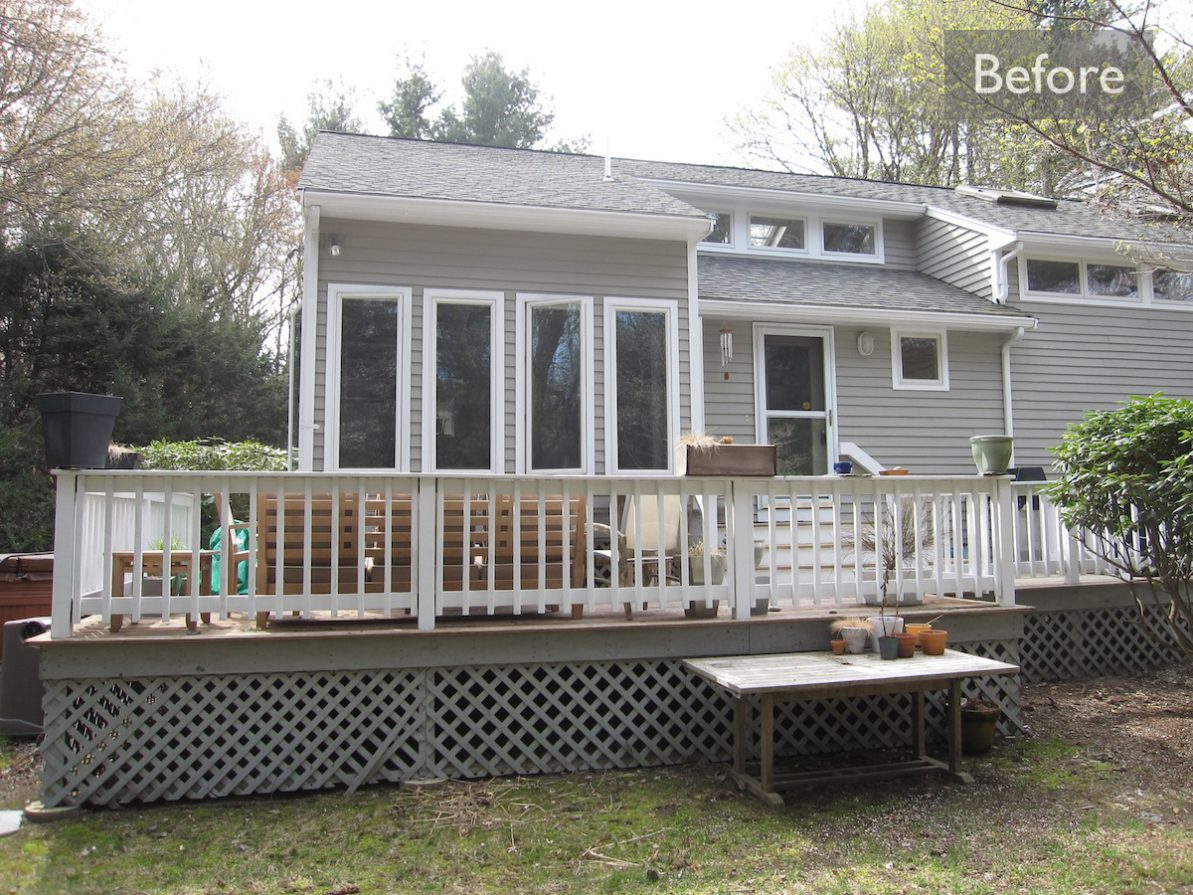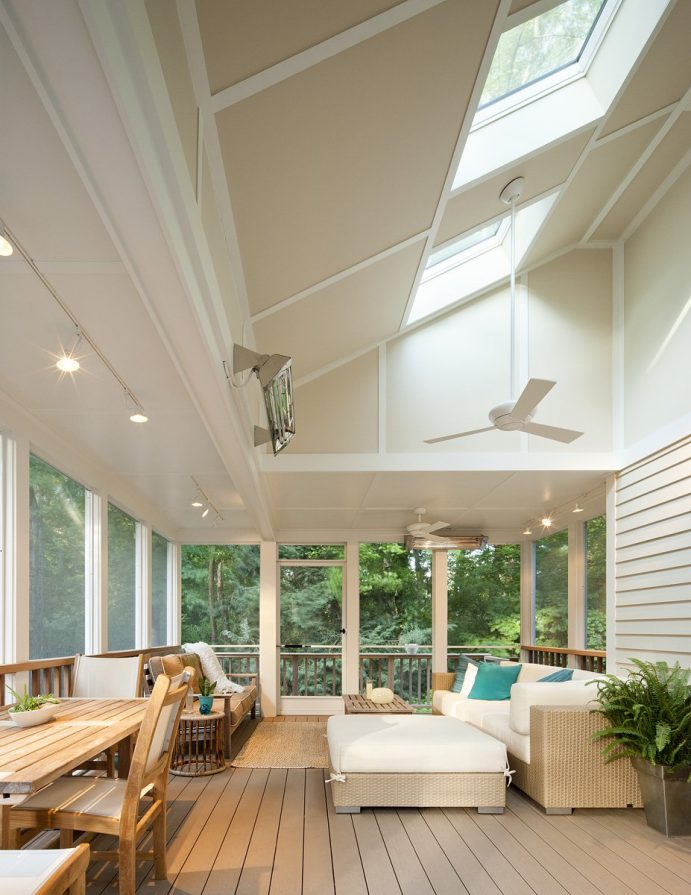 ---
Dusting off patios and outdoor spaces is a long-awaited Spring ritual in New England, but one Belmont family dreamed of extending the seasons with a screened porch. They worked with Feinmann to transform the layout of their back deck with a heated outdoor room, usable in early spring and fall.
Before: With a large deck spanning the back of the house and a hot tub tucked away on the side, the outdoor space at this home was ideal, even before the renovation. The deck was in good shape, but the lattice underneath was worn. The layout of the deck included a spot for grilling and a sitting area, but it lacked easy access to the hot tub and backyard. Landscaping around the deck was non-existent.
After: In addition to a comfortable outdoor room, the family was looking to create flow by connecting the deck to the hot tub and building stairs to the yard. Feinmann designed a cube-shaped screened porch, slightly elevated from the existing grilling area. A square cut was made into the existing space and new doors were installed as an entrance from the house. Screen doors were installed on each side of the new porch, one leading to the grilling area, and one to the hot tub on the other side. Now, wood-stained railings and banisters contrast with white trim, and a set of stairs allow the homeowners access to their newly landscaped yard. Inside, hanging heating elements were installed, as well as track lighting and a fan for air circulation.
---